The National Maritime Museum holds the nation's finest collection of historic maritime photographs.
This unique collection holds around 270,000 negatives including glass, nitrate and safety film negatives, one million prints and 1463 albums.
Capturing life at sea
The photographs we hold cover a range of maritime subjects, from British and foreign warships and merchant ships, to seaports, river and coastal views, and shipyards.
The collection includes photographs captured by many respected maritime photographers, including W.H. Fox Talbot, Alan Villiers and Bedford Lemere. One of the highlights is Fox Talbot's hazy photograph of Brunel's iron screw steamship Great Britain, taken in 1844.
Historic photographs collection
Browse photographs in our Picture Library website
Stunning prints for your home
Our collection of high quality art and photographic prints are fully customisable and delivered to your home.
Using our collections for research
The collections at Royal Museums Greenwich offer a world class resource for researching maritime history, astronomy and time. The strongest areas of the historic photographs collection are:
●      warships and naval life
●      merchant shipping
●      shipbuilding
●      topographical photographs
●      portraits and individuals
Digitised historic photographs
Many of the photographs we hold are digitised and available to view online.
If you have queries and questions about the digitised collection, contact the Picture Library: 
Email: images@rmg.co.uk | Tel: +44 (0)20 8312 6704
Studying original historic photographs and requesting reproductions
Researchers are able to copy any photograph that has a negative or where copyright permission can be obtained on request. Due to copyright issues, many printed photographs in our collections can only be accessed to study as reference material.
To order a reproduction, or request to study original photographs from our collection, contact the Historic Photographs team:
E-mail: plansandphotos@rmg.co.uk | Tel: 020 8312 8600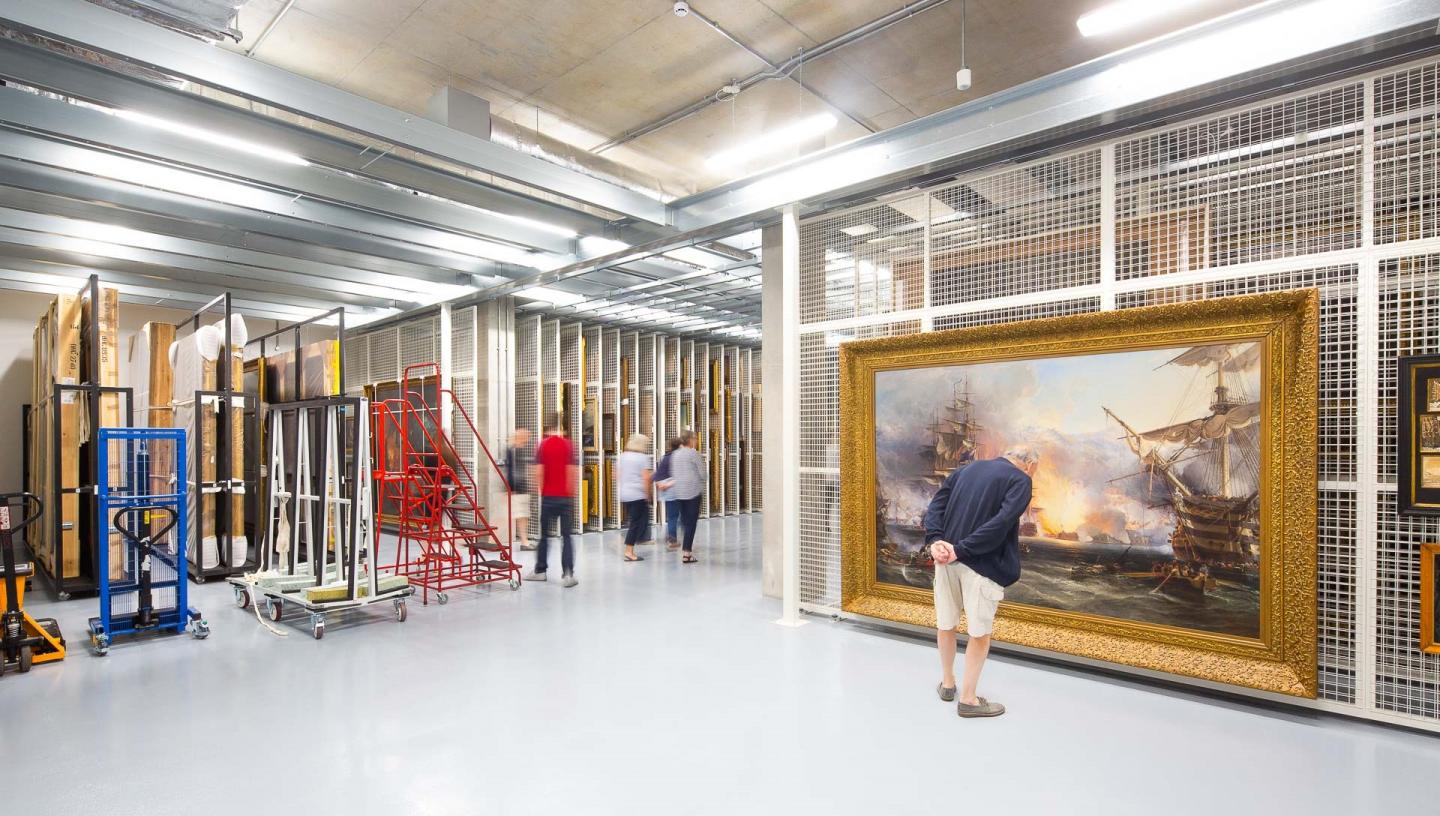 Explore our collections online
Search our digital database to find out more about our objects, paintings and archives