29 Oct 2019
Cutty Sark wins Best Unique Venue at Hirespace Awards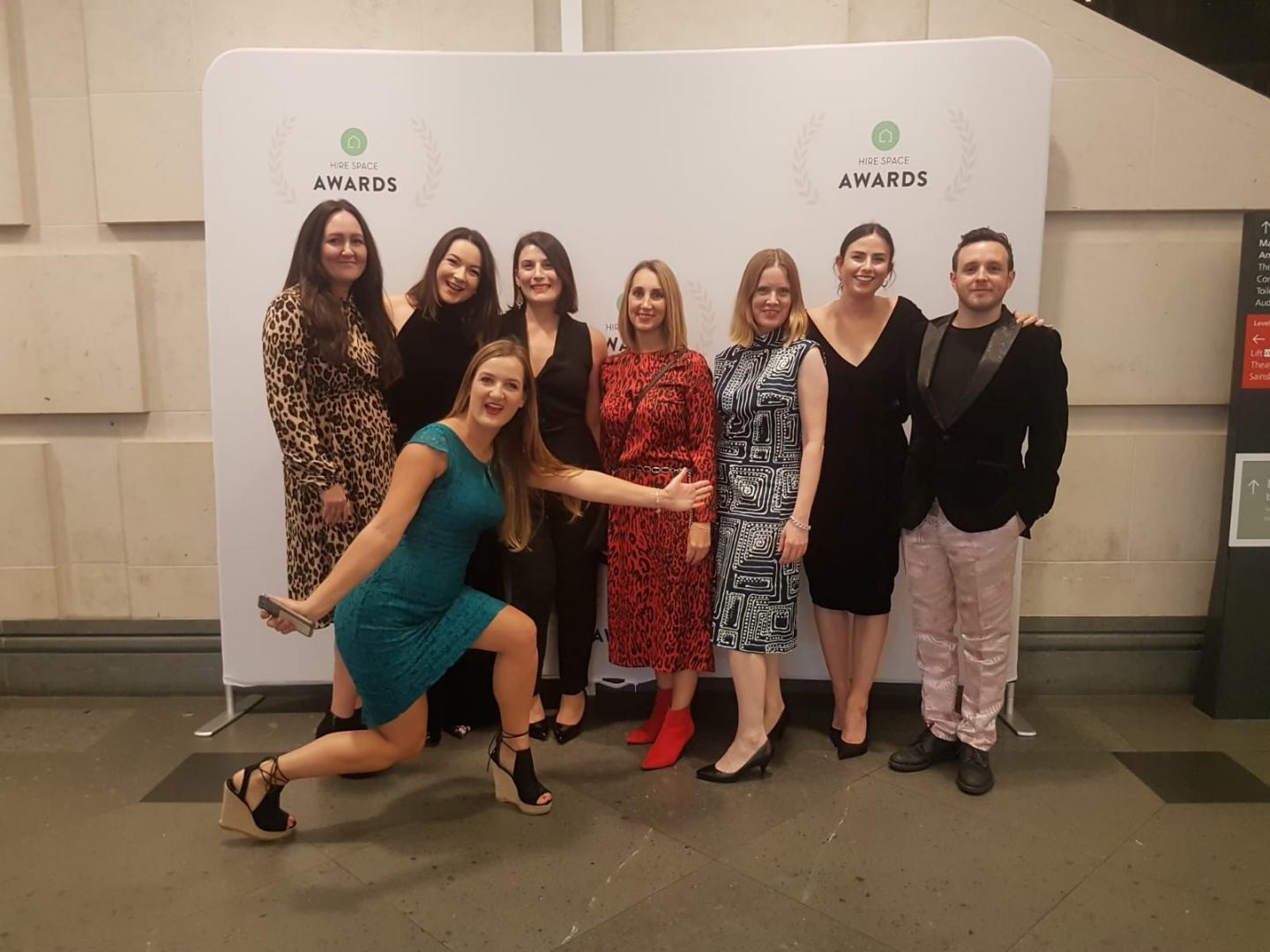 On Thursday October 17th, we had the pleasure of celebrating yet another successful Hire Space Awards alongside our friends at Royal Museums Greenwich. We wined, dined, and networked with fellow events professionals, surrounded by the glowing artwork and architecture of the National Gallery.
Guests were treated to a three-course seated meal by Peyton Events, a live performance from Nathan Hassall Music, and hilarious commentary by comedian and MC, Robin Morgan. 
Out of the fifteen awards categories listed, Cutty Sark managed to snag the very prestigious award for 'Best Unique Venue'. Up against The Vaults Waterloo, Science Gallery, and Lords Cricket Ground, Cutty Sark had some big competition, but a few aspects of their venue stood out amongst than the others.
The winner had sought a variety of channels to communicate their offer across both print and digital, with the numbers demonstrating the strong impact that this has had. The venue's careful refurbishment has demonstrated the originality that great modern design can add to historic venues.

Judges
Cutty Sark has such a great team and are amazing to work with. They really use this unique and iconic venue to their advantage, combining modern-day elements with rich London history. Nice work!

Nathan Marks, Hire Space Venue Expert
As another year passes by, we at Hire Space are very much looking forward to working with RMG and Cutty Sark in 2020 and beyond and plans to continue to support their growth as a company. We admire their incredible work ethic, innovation, and overall passion for the events industry.
To our friends at Cutty Sark – Congratulations to an award well deserved.