15 Aug 2018
At the recent Caird Library Open Day it was great to welcome more than 400 people to look at some of the fascinating items we have in the library and archive collections. Two of the items on display were a volume of Navy Board In Letters and Orders and an edition of Great Britain's Coasting Pilot by Greenville Collins both from the latter part of the 17th Century. We discovered recently that these two items have a very interesting link. 
By Stuart Bligh, Head of Research and Information
Visit the Caird Library and Archive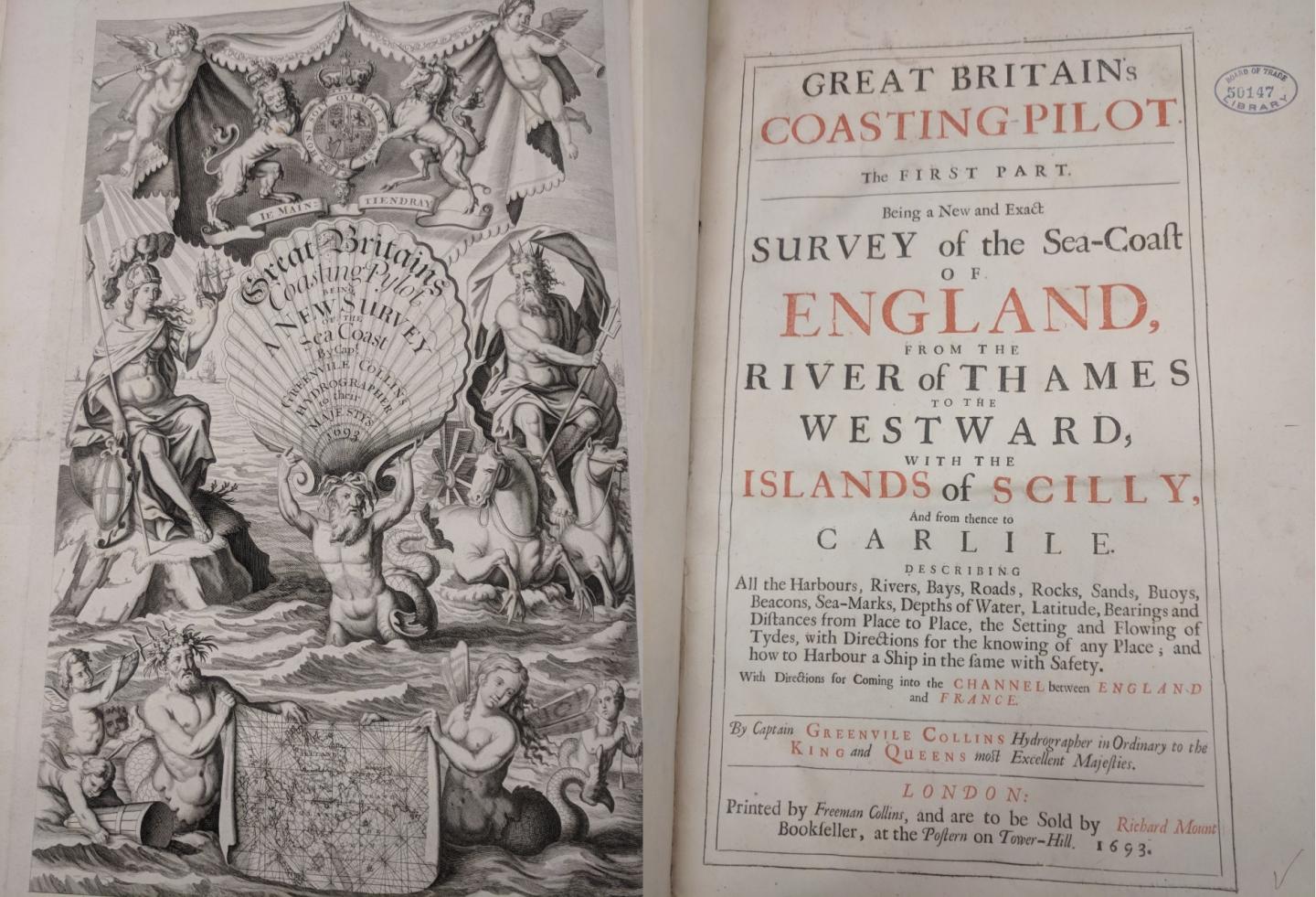 Amongst the various letters and orders in the Navy Board volume was an invoice from Collins for producing and printing the first edition of the Coasting Pilot . The invoice gives an insight into what was involved including Collins' survey work over the previous seven years for which he charged £1400, which is the equivalent of £259,236.51 today or £37,003 a year. The initial print run was 500 copies and there were also charges for map design (£180), engraving (£300), printing (£102) and binding (£200). The survey and volume was commissioned by Charles II and was a state of the art navigation aid for British mariners when it was first published in 1694.
The invoice came to light through a volunteer transcription project focusing on the Navy Board volumes which has been going on the in the Library for many years. One of our volunteers, Terry Barnes, noticed the invoice and drew it to the attention of library staff and our Curator of Cartography, Megan Barford. The invoice is potentially a really valuable find for any researcher looking at the history of cartography.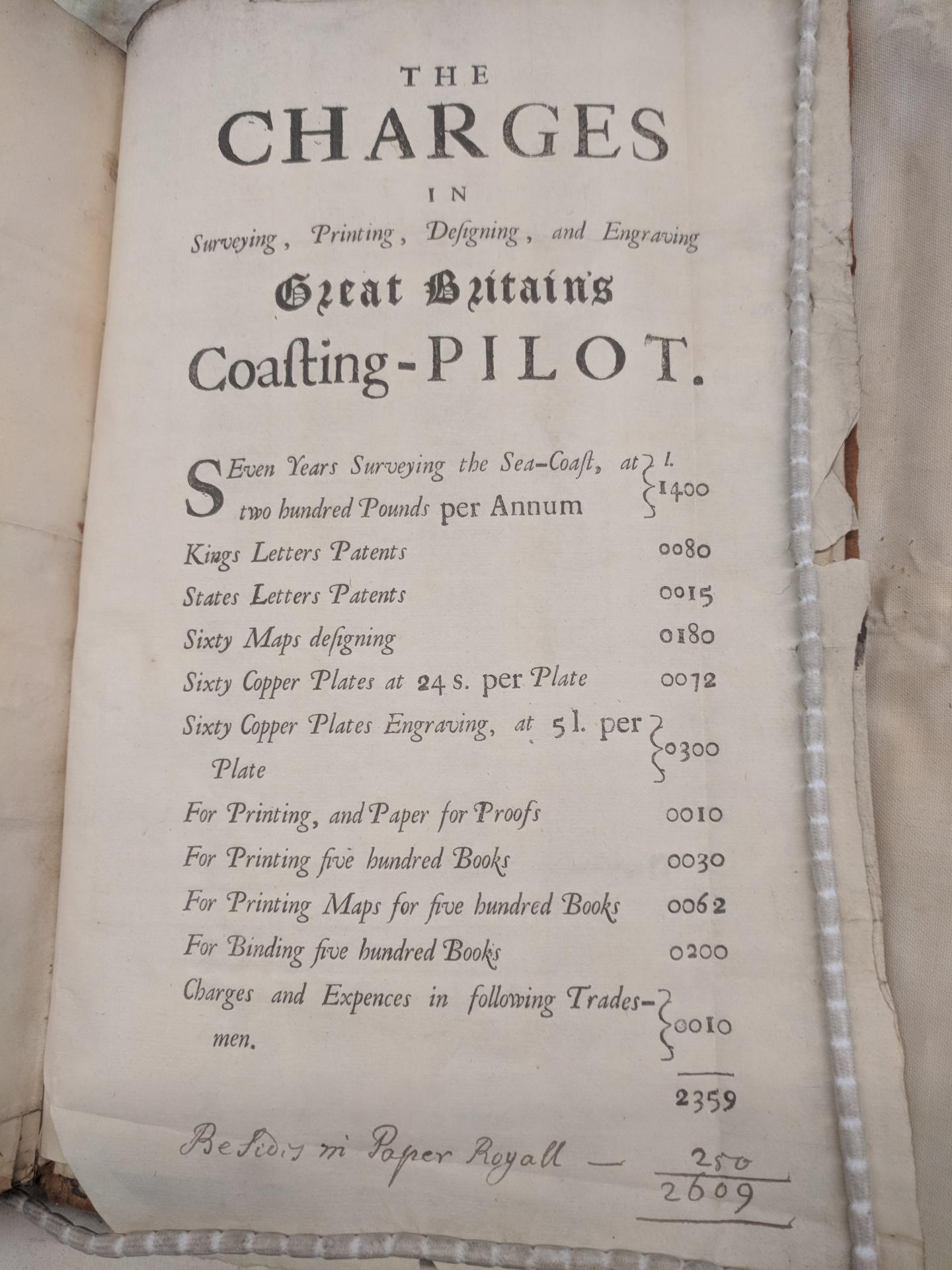 For me this is a great example of how volunteer projects can provide more information on our collections and in this way add extra value and depth to the work we do as a national museum. It also shows how research into the collections reveals links between different museum objects, which enriches the ways we think about them and develops the stories we are able to tell.