Essential Information
| | |
| --- | --- |
| Location | National Maritime Museum → First floor → Caird Library & Archive |
| | |
10 Jun 2016
Library Manager, Gareth Bellis, shares one of his favourite periodicals from our collection.
The Caird Library and Archive has a rich collection of periodicals covering all aspects of maritime history.  A long standing favourite of mine is The Belgian Shiplover.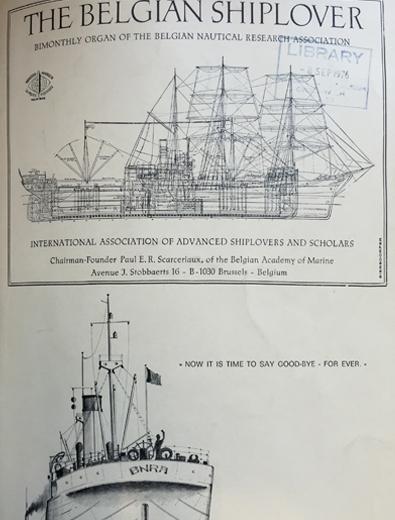 Published by the Belgian Nautical Research Association for 25 years from 1950 – 1975, the periodical contains content in English, French and Flemish covering merchant and combat fleets.  
Along with the standard Association treasury and membership notices, club news and book reviews, the articles and ship lists within the issues contain wealth of helpful information.  
The content is generated by members of the Association and reflects their areas of interest – which is by no means limited to Belgian vessels, as the name of the periodical may initially lead you to believe! 
By the end of the publication's run in 1975, The Belgian Shiplover had amassed over 725 fleet listings.   Other listings include vessel losses, such as:
List of the losses of the Imperial and Mercantile Russian Navies during the War 1914 – 1918 (May / June 1954, Vol V, No. 5/6, pp. 92 - 107)
Some of the articles are illustrated with line drawings by their author.  One example is:  Royal Navy Destroyers (January / February 1957, Vol VIII, No. 1/2, pp. 21 – 55)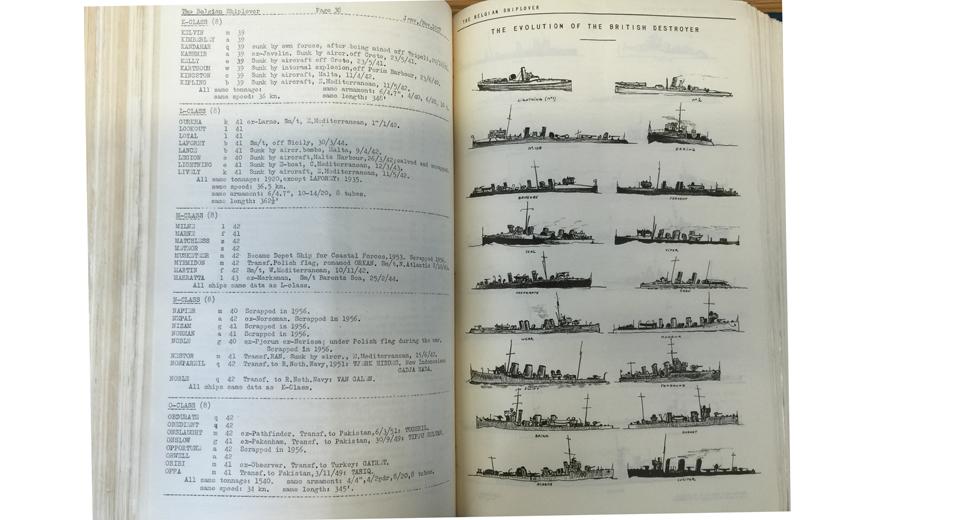 Sadly, our run of the periodical is incomplete, lacking several issues from the first five years of the publication – but the material we do hold lends itself to serendipitous discovery, with its broad, and sometimes unexpected, range.