27 Oct 2021
The Caird Library and Archive's new display showcases some journals and diaries from our Archive collection.
by Charlotte Paddock, Adults and Communities Participation Manager
In 2020, inspired by the Caird Library's collection of journals and diaries, and in response to the increased isolation experienced by communities during the pandemic, the Museum began a project called  All Aboard that aimed to better connect people living with dementia and their carers to its collections.
The journals and diaries in the Archive collection date from the 1630s to the 1980s. They tell stories of sea voyages made for work, pleasure and migration. They are a unique resource giving insight into the emotional experiences and creative responses of people travelling at sea for long periods of time – something many of us can relate to from national lockdown.
An outcome of this project is 40 reminiscence resource boxes, developed in collaboration with Age Exchange, that help ignite memories of travel for people living with dementia. Participants have since shared their own memories of holidays, journeys around the world, and childhood stories from other countries.
The items on display date from the first half of the 20th century and are written by three separate diarists: L. Jeffery, Winifred Lloyd and Annie Eastwood.
Those by L. Jeffery were written during the early 1930s. Jeffery dedicated a large part of his journal to watercolour observations of the wildlife he encountered during his long voyage from London to Australia. These paintings show a frigate bird, bosun or tropicbird, 'Mother Carey's chicken' (or storm petrel), flying fish and a sperm whale.
Winifred Lloyd kept a journal kept on board Herzogin Cecilie during a voyage from Port Lincoln in South Australia to Falmouth, Cornwall from January to May 1935. During the 1930s Lloyd travelled on sailing vessels used in the grain trade, initially as a passenger, but later as a sailmaker. The journal on display includes a photograph of her mending a sail. It describes the weather, meals of traditional stock fish and rice soup, and three whales that were seen 'spouting'.
Annie Eastwood kept a journal on board the SS Ardeola during her first sea trip to Lisbon, Madeira and the Canary Islands in 1913. She collected eucalyptus and ivy leaves as souvenirs from the woods and gardens near the palaces she visited in Sintra, Portugal, and pressed them in her journal.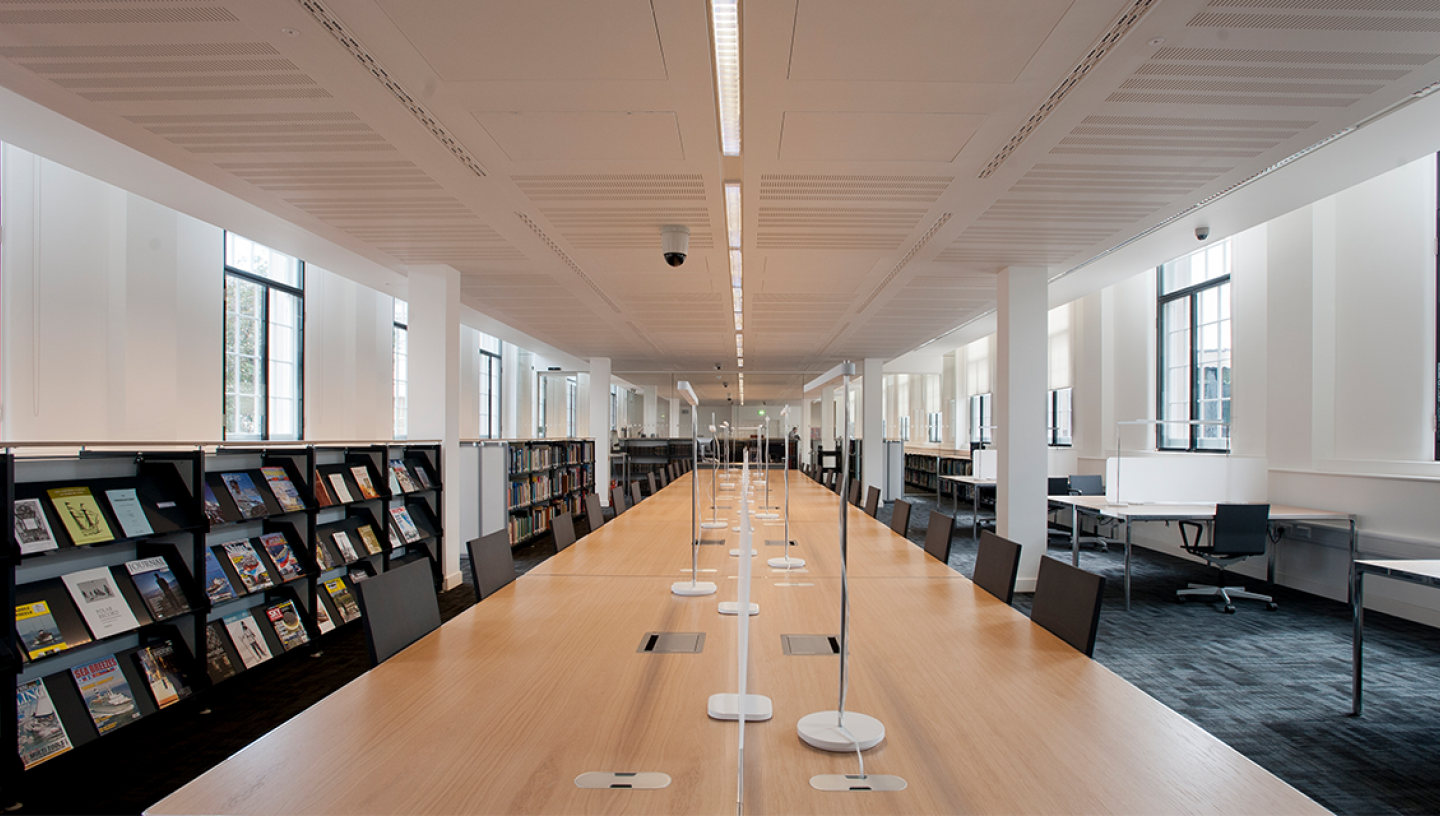 Caird Library and Archive
Visit the world's largest maritime library and archive collection at the National Maritime Museum