31 Oct 2018
The Caird Library's display case has a new display featuring items which tell the story of early steam vessels.
By Jenny Collett, Ships' Portraits Volunteer and Stawell Heard, Librarian, Acquisitions and Cataloguing
Visit the Caird Library and Archive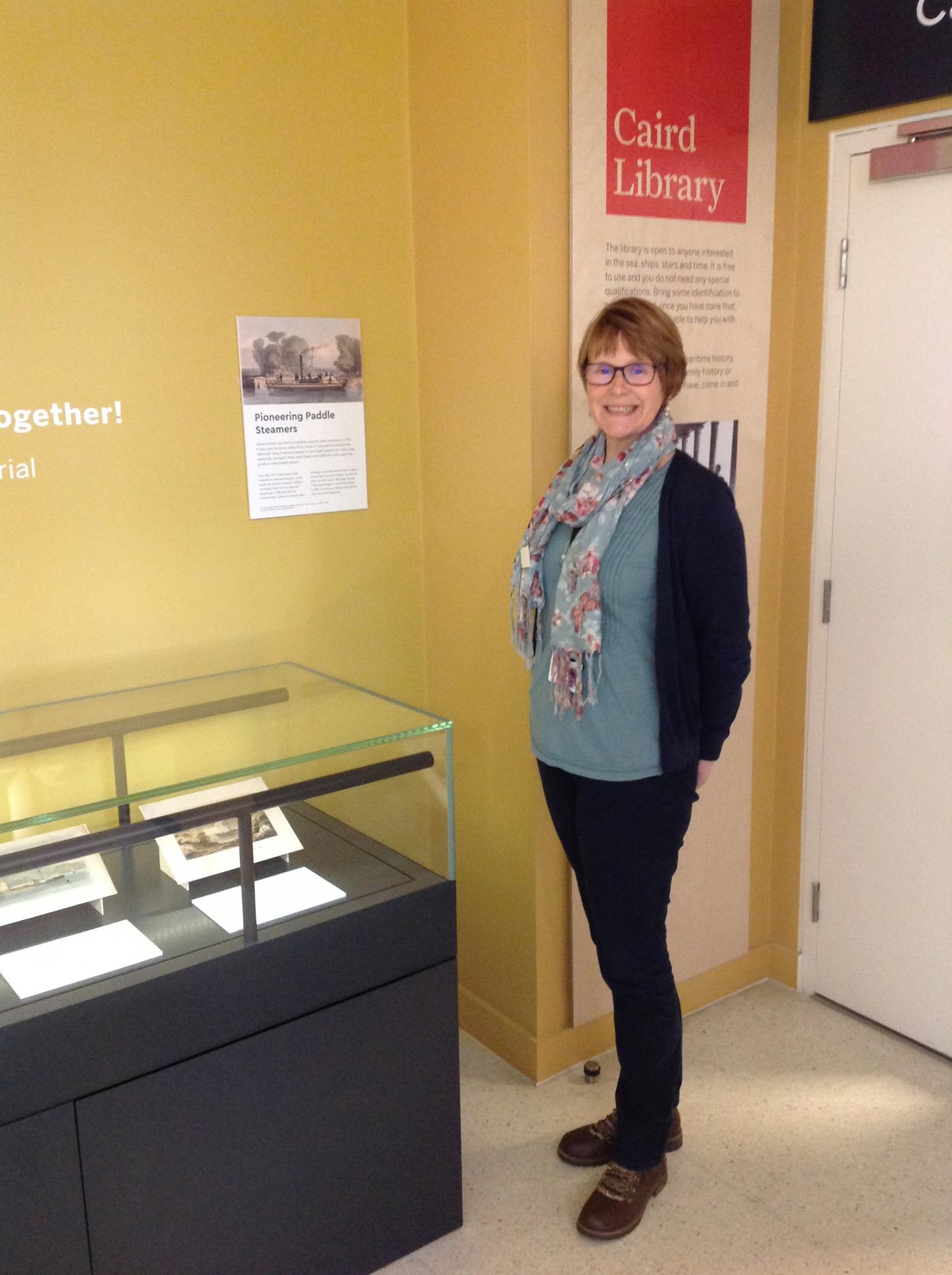 Steam-powered machinery was first used successfully in 1712 to pump water from mines in Cornwall and Derbyshire, but these engines were heavy and inefficient. They could not be used for transport as they could only produce intermittent power.
One of the prints on display shows a little engine-driven vessel towing a ship. This was designed by Jonathan Hull (or Hulls) who applied for a patent for an 'application of a steam engine to marine propulsion' in 1736. It is unlikely that the huge steam engines available at this time could have powered the boat and some believe she was never built. This changed after 1769, when James Watt invented an improved engine which supplied continuous power.
In 1788, using a Watt engine, engineer William Symington launched the first practical steamboat. Her maiden voyage took place on a lake at Dalswinton, Dumfries, on the estate of Patrick Miller, a Scottish merchant. Miller, with his children's tutor, James Taylor, had invented this 'double pleasure boat', and asked Symington to build it.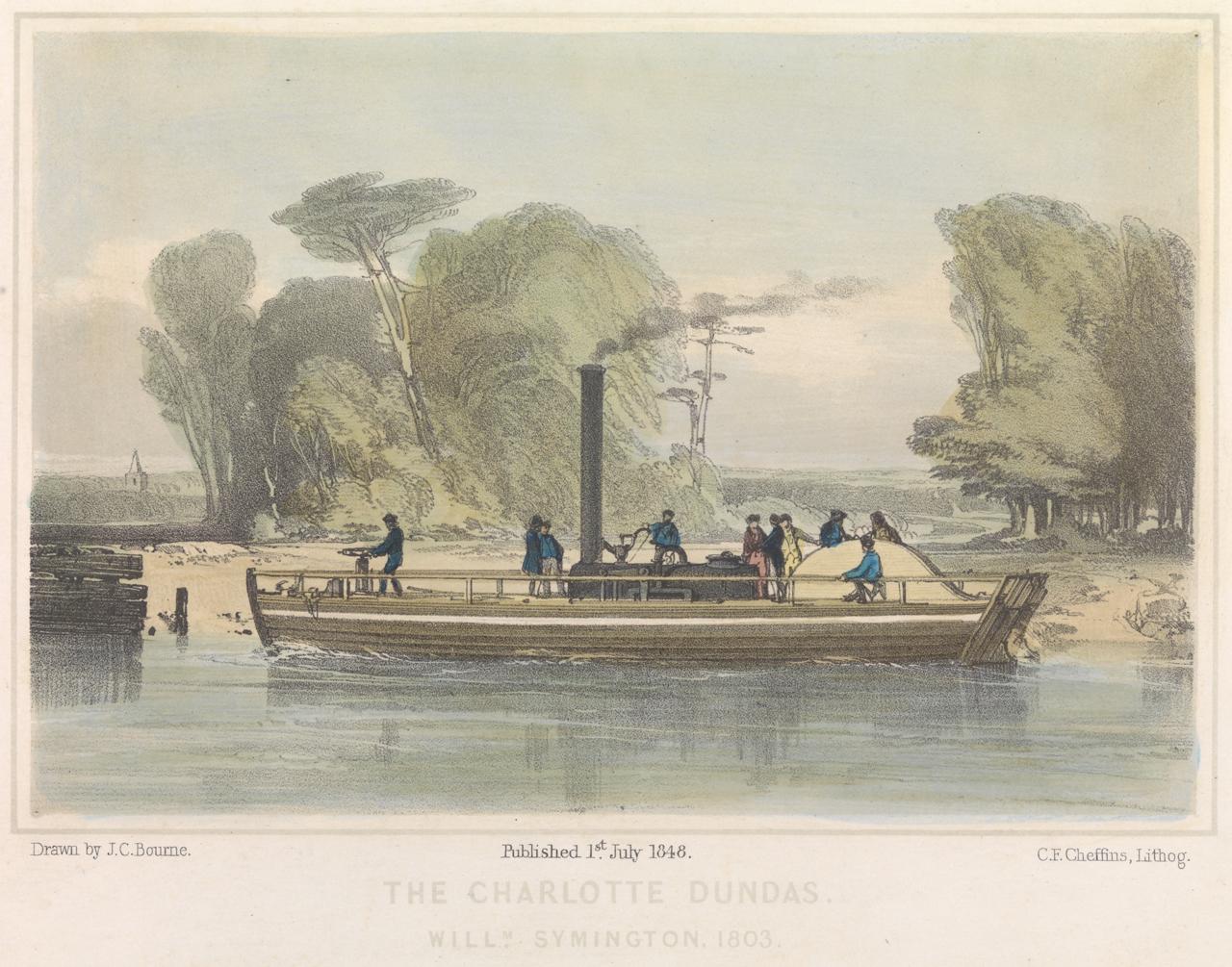 Symington's experiments with Watt steam engines also resulted in the first commercially viable steamboat. In 1803, he launched the Charlotte Dundas on the Forth and Clyde Canal. The vessel was named after the daughter of his patron, Lord Dundas, and was used to tow other vessels through the canal to Lord Dundas's wharf. Prints of both Symington's vessels are included in the display.
Also on display is a curious manuscript believed to have been written by American engineer Robert Fulton. It contains instructions to ship a steam engine from Three Cranes Wharf in London to New York. The order is in the name of Robert Francis, which was a known pseudonym of Robert Fulton. It was later claimed that Fulton had transported the engine in secret after seeing a similar one in action in Britain (possibly on the Charlotte Dundas), so perhaps the document is an example of industrial espionage.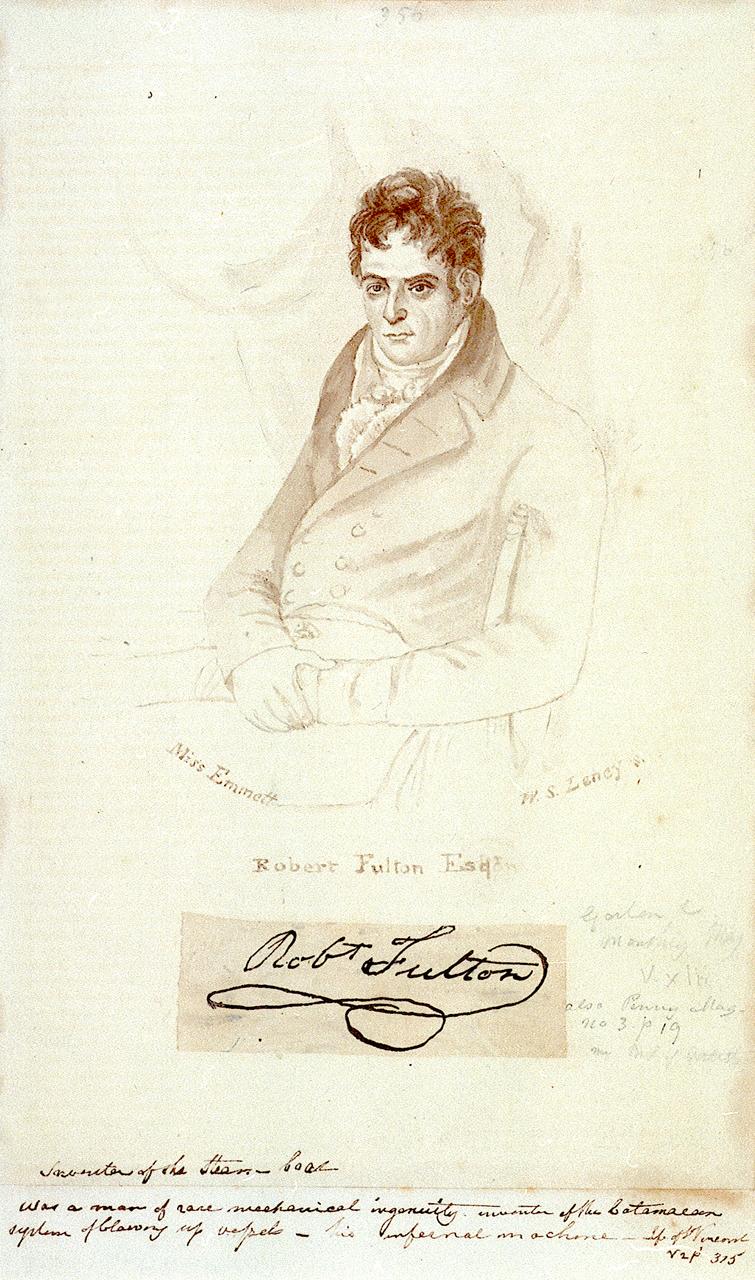 Fulton's vessel, the North River (known as the Cleremont), was fitted with the Watt engine. From 1807, the Cleremont regularly took passengers between New York and Albany. This allowed Fulton to claim that the first steam passenger ship in the world was an American invention.
Glasgow engineer Henry Bell launched Britain's first truly commercial steamboat, the Comet, which was built on the River Clyde in 1811-12. Comet was so successful that by 1816 steamboats were running on most of the major rivers in Britain. In that same year, the steamboat Margery sailed across the English Channel and along the River Seine to Paris. International travel by steam vessel had begun.
Pioneering Paddle Steamers will be on display until early 2019.