22 Oct 2019
With Napoleon Bonaparte having surrendered to British forces following his defeat at the Battle of Waterloo it was decided to send him into exile once again, this time to the remote South Atlantic island of St Helena. Rear Admiral Sir George Cockburn was given the task of transporting the former Emperor to the island on board HMS Northumberland and the Caird Library and Archive holds an extract from his journal (RMG ID: COC/9) covering these events.
By Mark Benson, Library Assistant
Visit the Caird Library and Archive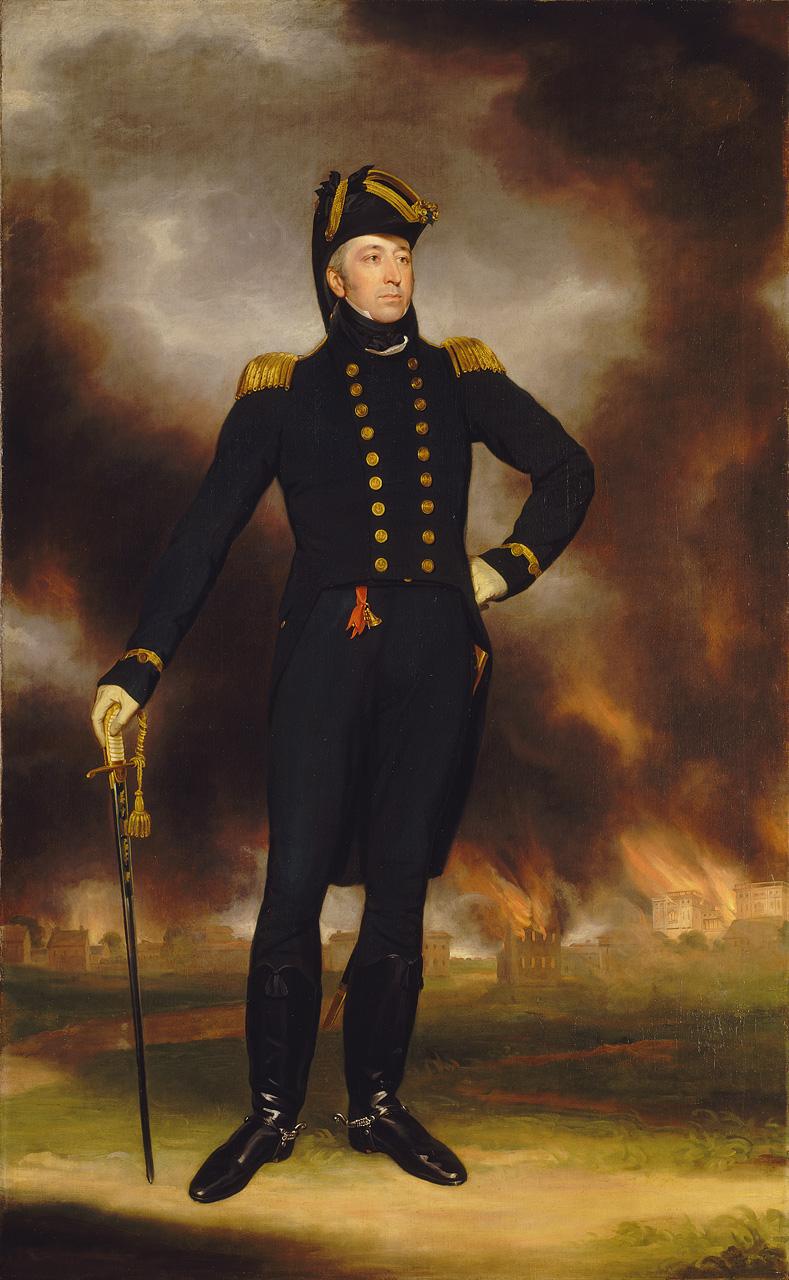 The journal provides us with an insight into the tense relationship that developed between Cockburn and Napoleon during this 67-day voyage. Cockburn was clearly fascinated to be able to talk at length with a man who had made such an enormous impact upon the world at that time and recorded his determination to 'note down herein every particular this extraordinary man tells me'.
Napoleon and his French companions clearly expected he would be treated as they felt an Emperor should be but this would bring them into conflict with the ship's officers. Cockburn, whilst being respectful, repeatedly attempted to establish that he was in charge, that Napoleon was not an Emperor anymore and would have to accept his new situation.
'It is clear he is still inclined to act the Sovereign occasionally but I cannot allow it and the sooner therefore he becomes convinced it is not to be admitted the better.'
Napoleon spent much of the voyage in his cabin reading or playing games of cards or chess with his companions. Cockburn noted that he found him at times to be 'uncouth and disagreeable' even to his French friends whom he describes as being 'blindly attached to him'. He describes one occasion where he observed Napoleon playing chess with one of his friends noting that 'he appeared to me to play but badly and evidently inferior to his antagonist whom I observed nevertheless was quite determined not to win the game'.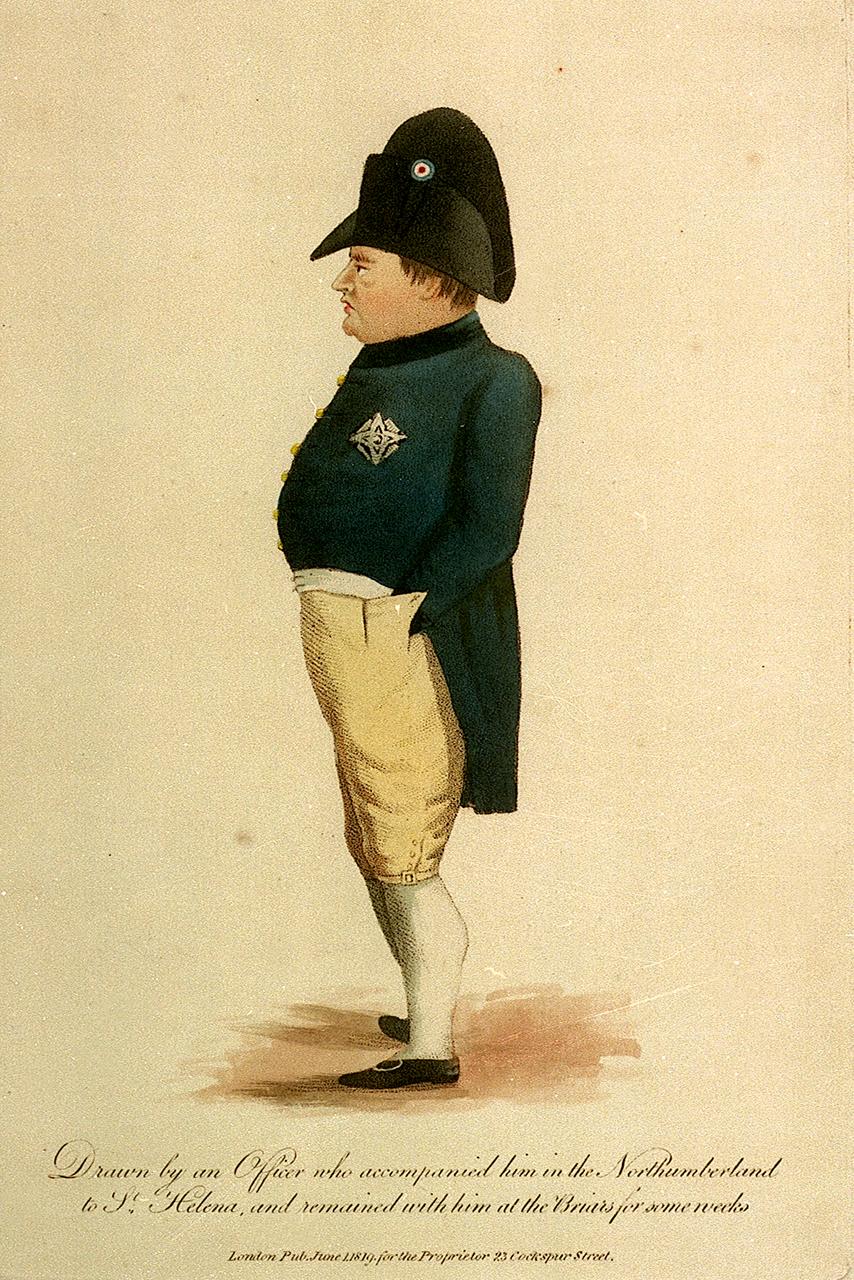 When not in his cabin Napoleon would dine with the ship's officers or walk about on deck to get some air and would occasionally try to test Cockburn's authority and make others on the ship act as he wished. One of the more petty incidents of this kind, but perhaps very illustrative of the relationship that had developed on board between the two parties involved Napoleon not wearing his hat on deck one day. Cockburn wrote that Napoleon was:
'walking on deck and persisted in keeping his hat off as he walked up and down, evidently with the view of inducing the English officers on Deck also to continue uncovered as his French attendants all did … Observing this I made a point of putting my hat on immediately after the first compliment upon going out and I desired the officers to do the same, at which he seemed considerably piqued and went to his cabin.'
Cockburn did his best to keep him under control in these times and to force Napoleon to accept the situation he now found himself in, withdrawing contact and attempted to make the officers pay him little attention when it appeared he demanded it.
'General Buonaparte is I am glad to observe evidently improving in his spirits and his behaviour and as I am always ready to meet him halfway when he appears to conduct himself with due modesty and consideration of his present situation'
When he was more co-operative they would talk about his life and career or how he had chosen to flee to England because his life would 'depend upon English laws rather than the whim of an individual' had he gone elsewhere. Their conversations would cover almost all of his battles and campaigns from the revolution through to Waterloo as well as discussions of others that didn't come to fruition such as his planned invasion of England.
Despite his interest in everything Napoleon talked about Cockburn was clearly still cautious about the former Emperor's motivations in revealing certain details to him. He summed up his thoughts on their discussions: 'it really appears to me that in all his calculations he has made or does make, the proportion of Evil which may accrue to England from any measure bears always in his mind the first consideration'
As their distance from France and Europe grew ever greater Napoleon seems to have become more withdrawn from daily life on board, perhaps beginning to accept the depressing new reality of his exile. When they finally reached the island Cockburn remained there as governor until April 1816 and organized the security required to ensure there was no possibility Napoleon could escape. He also oversaw repairs to Longwood House where Napoleon would eventually reside until his death in 1821.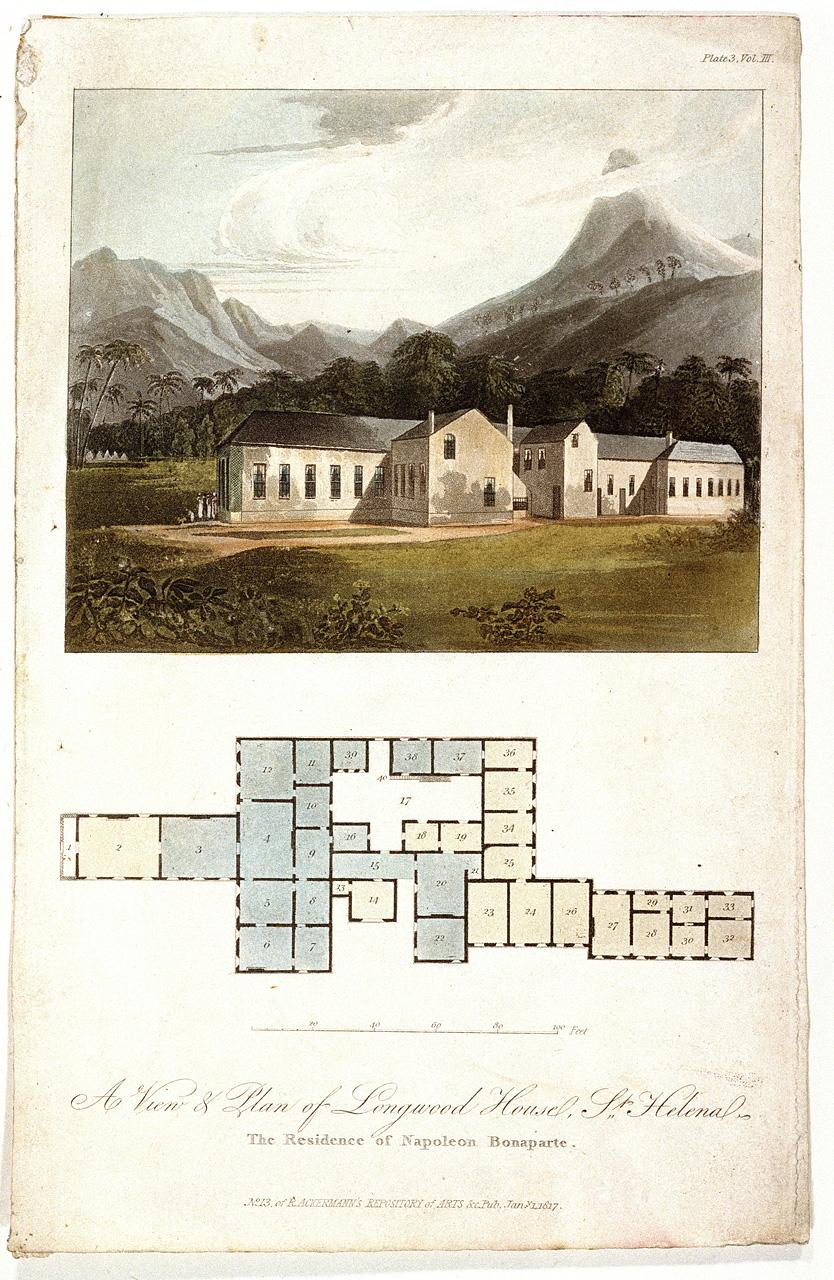 The journal extract and other documents relating to Cockburn's role in these events can be found on our Archive catalogue