28 May 2019
The Caird Library holds many stories from those who made journeys to the poles. 
By Susan Gentles, Archivist (Cataloguing and Access)
Visit the Caird Library and Archive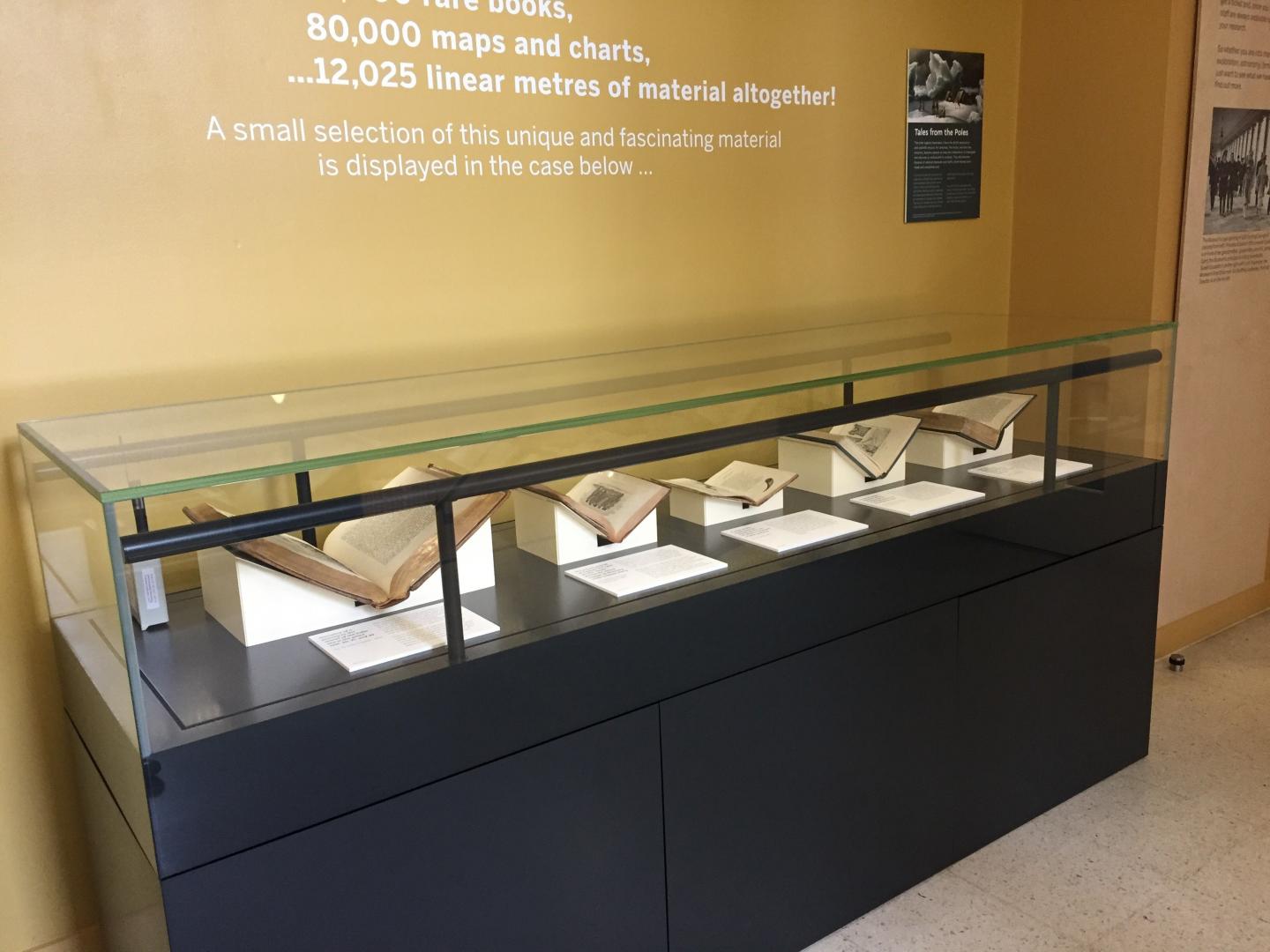 The polar regions have been a focus for British exploration and scientific enquiry for centuries. The Arctic, and later the Antarctic, became spaces to map and understand, to investigate and discover, to endure and to conquer. They also became theatres of national character and myth: where heroes were made and sometimes lost.
Those who made the journey to the poles documented their experiences and published them on their return. Many of these accounts became bestsellers, feeding public imagination and shaping perceptions of the polar environment, its people and cultures. The Caird Library holds many of these published stories and a selection of these accounts, both official and unofficial.
One of these items is the published account of the expedition led by John Franklin to explore the area of North American coast to the east of the Coppermine River, which today forms part of Nunavut, northern Canada. Published in 1823, Narrative of a journey to the shores of the Polar sea in the years 1819, 20, 21, and 22 includes many illustrations drawn during the journey, including one of the expedition party passing over an ice-bound Point Lake.
Although starting out well, due to a number of setbacks, the party were later reduced to desperate measures such as eating lichens, bones, deer skins and even shoe leather to survive. At least ten men died before assistance arrived and there were also reports of murder and cannibalism amongst the party.
Official accounts of exploration proved incredibly popular with the British public, but stories which told the unofficial side of expedition life were also just as well-read. Included in the display is one of these accounts, that of Captain George Lyon, who accompanied Captain Edward Parry's second voyage of discovery (1819–20) to find the North-West Passage, the sea route between the Atlantic and Pacific oceans across northern Canada.
Although not the official account of the expedition, Lyon was encouraged to publish his journal as he had built up a rapport with the local Inuit, making many observations of their customs with sketches to accompany them, including the one selected for the display which shows a traditional Inuit dance.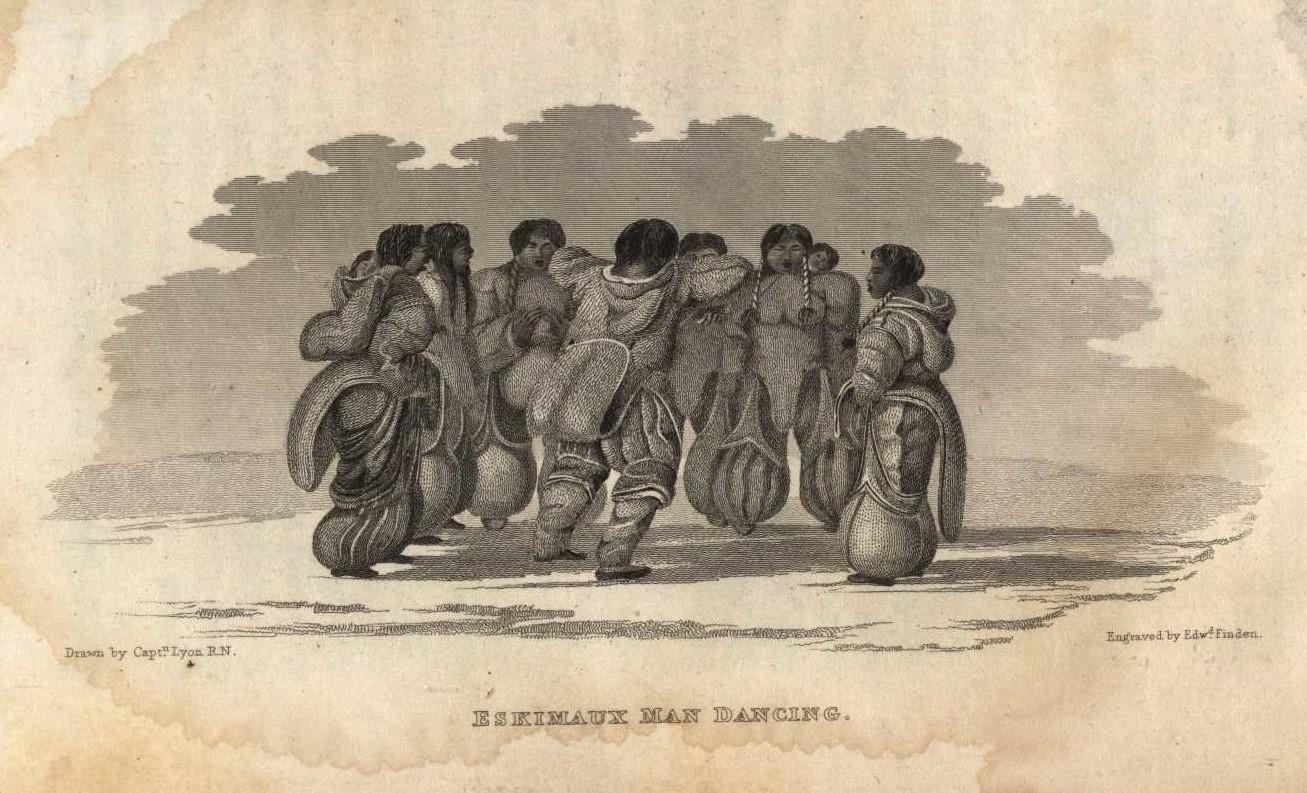 Another of the items is a perfect example of how these stories fuelled public imagination about the polar worlds. Filled with illustrations and poetry describing life in the Arctic, A peep at the Esquimaux: or, scenes on the ice: to which is annexed a polar pastoral is one of the few children's books found in the Caird Library. The work features poems and illustrations which are believed to have been based on those in Lyon's journal, published the previous year.
You can find out more about the history of polar exploration, the stories of endurance of those who went there and the unique environment in our 'Polar Worlds' gallery.