29 Feb 2016
Maritime history has always influenced fashion - and no object more so than the Breton Top. But where did the history of the famous stripes begin?  
The history of the Breton stripe
Known today as a marker of chic and a stalwart of any Jean-Paul Gaultier collection, the striped Breton top was originally a knitted fishing shirt, designed to be worn for extra warmth.
The lightness of the top and the distinct stripes also meant that, were anyone to fall overboard, they would be easy to spot in the water. 
Stripes were a popular design choice in the navy: 18th century seamen wore vertically striped trousers, and there's even a striped pair of socks owned by Nelson in the collection of the National Maritime Museum.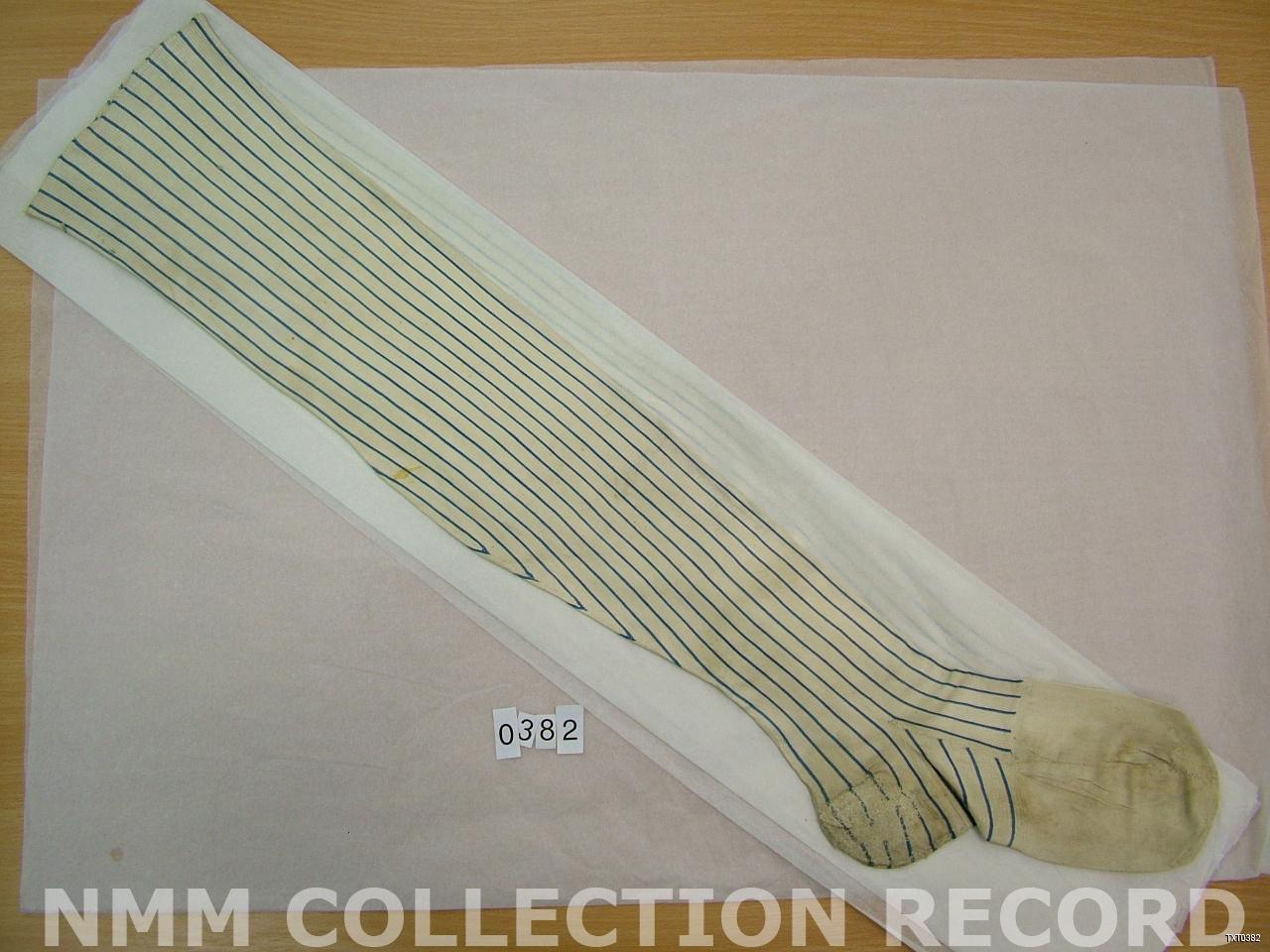 The striped undershirt even became part of the official French naval uniform in 1858. This is partly where the name 'Breton' comes from - many of the sailors were from Brittany. However, the shirt in its uniform incarnation was known as the 'tricot rayé', meaning striped knit. 
By the end of the century, knitted stripes were a popular choice for swimwear across Europe.
The Breton top: from naval uniform to fashion statement
The transition from occupational clothing to high fashion is often credited to designer Coco Chanel. Her early designs were based on the clothing of sailors, and she was well known for her love of the Breton.
However, it was American couple Gerald and Sara Murphy who truly changed the game and brought the striped top to the masses. Friends of Cole Porter, they visited him in the French Riviera in 1922, and liked it so much that they set up home there the following year.
It was whilst living here that Gerald took a trip to Marseille for boat supplies, and returned with the tricot rayé for his guests - who included artists, authors and trendsetters such as Dorothy Parker, Ernest Hemingway and F. Scott and Zelda Fitzgerald.
From here, the popularity of the striped shirt as a fashion piece spread like wildfire. Chanel herself was photographed wearing one the following year at a rehearsal of a Ballets Russes production.
The striped T-shirt has since become an enduring favourite across popular culture, with varied and famous wearers including Picasso, Kurt Cobain and the Duchess of Cambridge.
Saint James, one of the official companies to supply the French Navy with their uniforms, is today one of the world's leading Breton producers. Designer Jean Paul Gaultier has used sailor stripes and maritime references extensively during his 40-year career, even including the famous stripe on the distinctive Le Male perfume bottle.