28 Nov 2018
Discover the Tudor origins of some of today's well known Christmas traditions including tales of Henry VIII and Elizabeth I at Greenwich. 
Extract from A Tudor Christmas by Alison Weir and Siobhan Clarke
We might think that our modern Christmas derives largely from the Victorians, who popularised Christmas trees, Christmas cards and Father Christmas, but in fact many of our traditions – such as eating mince pies, singing carols and kissing under the mistletoe – date back to Tudor times and beyond. The Tudors also enjoyed many customs that have fallen into disuse, from the Lords of Misrule to the Queen of the Pea.
When did Christmas preparations begin?
Preparations for the Yuletide season often began weeks in advance. The forty days before Christmas was called the 'forty days of St Martin', or Advent, which was the season of expectation and atonement. Martinmas – the feast of St Martin of Tours – on 11 November marked the traditional beginning of winter, and was seen by many as the commencement of the Christmas season, while others began preparing for Christmas on 1 November, All Saints' Day.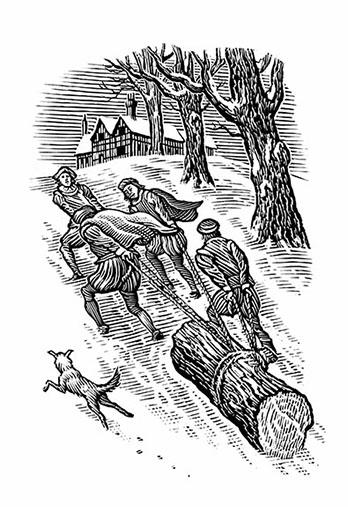 Christmas dinner
Throughout Tudor England, everyone went to church on Christmas morning before tucking into the traditional good dinner. Most people lived in the countryside, but for those in the towns there might be a chance to see free pageants or ceremonies. In London, the Worshipful Company of Butchers marched in a colourful street procession to present a boar's head to the Lord Mayor. The ceremony dates back to 1343 and it still takes place today.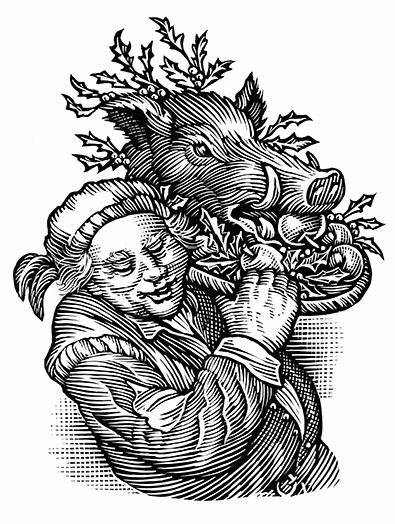 A Christmas toast
The custom of wassailing was enormously popular at all levels of society at Christmas celebrations. The name comes from the Norse 'ves heill', meaning 'your good health', and the custom derives from an ancient fertility rite practised in the days of pagan tree worship. The wooden wassail bowl, containing hot ale, beer or cider, apples, sugar, spices, rosemary and a crust of bread, was passed on from person to person, with each crying, 'Wassail!' This celebration even inspired a popular Christmas carol.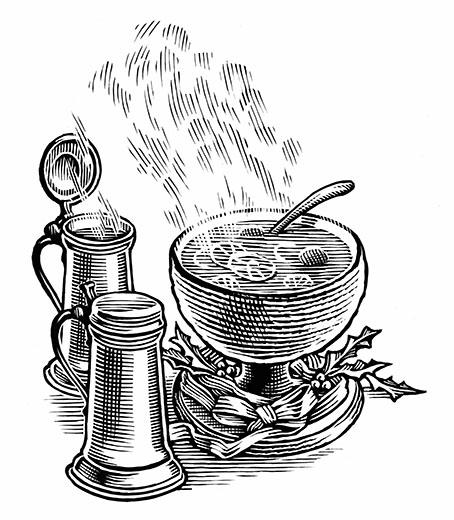 When were Christmas presents given?
New Year's Day was a very special occasion in the Tudor era, and the most important aspect was gift-giving, a feature of the ancient Roman festival called Saturnalia. Middle-class people like merchants might 'send a couple of capons to a friend', or other gifts like oranges stuck with cloves, gloves, money or decorative pins. Lovers sometimes exchanged nutmegs glazed with egg-white to spice their drinks.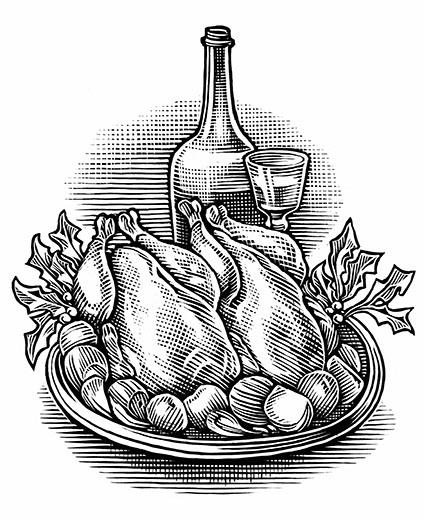 Henry VIII at his Christmas party
In 1514, the King's new mistress, Elizabeth ('Bessie') Blount, featured prominently in a Christmas pageant at Greenwich. She and other ladies dressed up as ladies of Savoy in blue velvet gowns, gold caps, and masks, and were rescued from danger by four gallant 'Portuguese' knights, played by the King and other gentlemen. The unsuspecting Katherine of Aragon was so delighted with their 'strange apparel' that, before they all removed their masks, she invited them to dance again for her in her bedchamber. The King partnered Elizabeth Blount, and there was much laughter when the identities of the dancers were revealed. Katherine thanked the King for 'her goodly pastime, and kissed him'.  Possibly Katherine got wind of her husband's affair, because on Twelfth Night 1515, when the same pageant was staged once again by popular demand, Elizabeth Blount did not take part.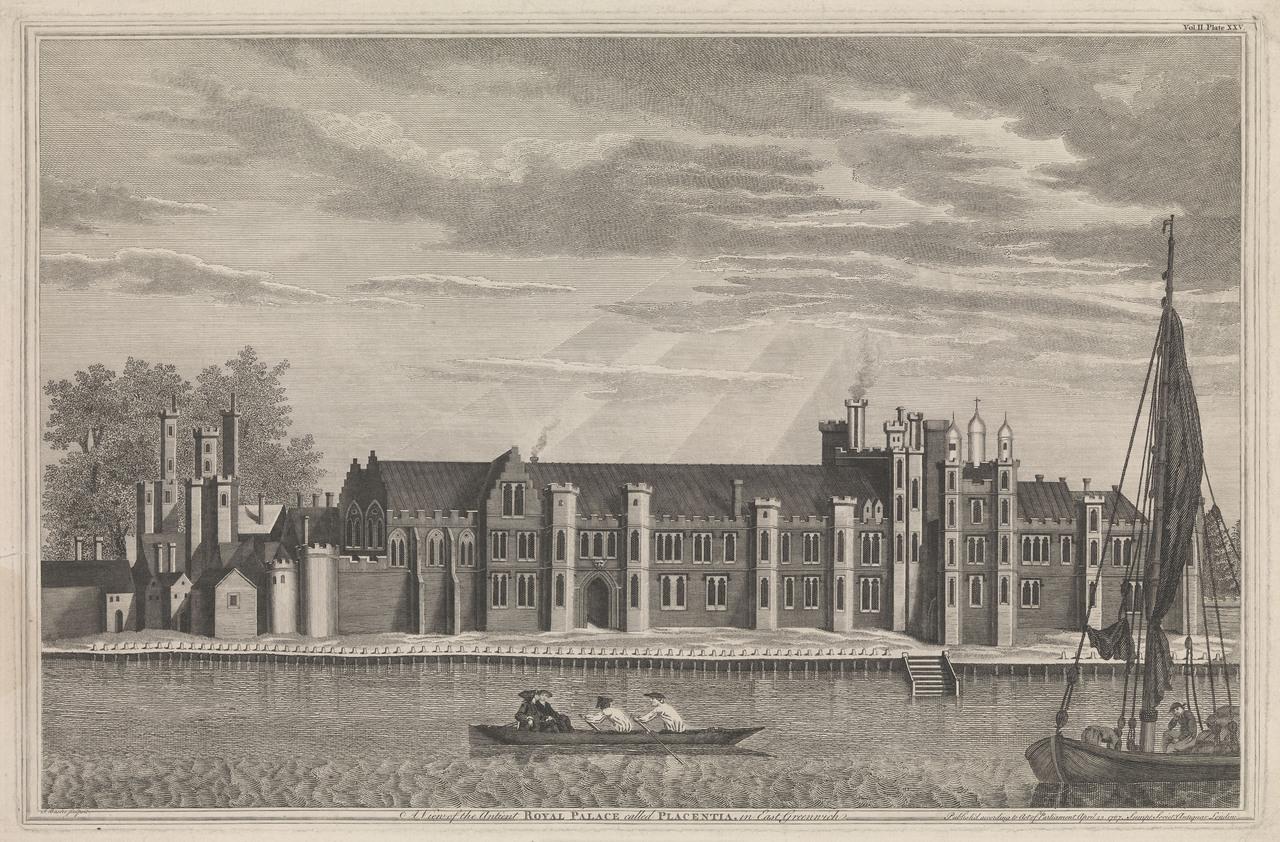 Elizabeth I and her Christmas sweets
Twelfth night was magnificently celebrated at court. There were 'divers interludes, rich masques and disports, and after that a great banquet' at which, in 1532, two hundred dishes were served, and temporary kitchens had had to be erected in the grounds of Greenwich Palace, so that the Master Cooks could make jellies and gingerbread. Elizabeth I had her own gingerbread maker, who created gingerbread figures in the Queen's likeness and those of her guests and visiting foreign dignitaries, to whom they were given out. 
Taking down the decorations
January 6 is Epiphany, the day when the three wise men were said to have arrived in Bethlehem to pay homage to their new King. The Tudor pageants depicting this, performed in churches and homes across the country, were the forerunners of the Nativity plays we see in many schools today. Epiphany also marked the taking down of decorations and a return to normal life, however many of the traditions celebrated by Tudor people, from kings to peasants, still take place every Christmas, hundreds of years later.