In a city built on water, it's no surprise that a boat is one of Venice's most defining symbols.
The famous black boats have been used in the city since the 11th century, but their design has evolved over hundreds of years.
The paintings on display in Canaletto's Venice Revisited often capture daily life on Venice's waterways, with boats of all kinds seen shuttling along the canals or tied up on the quayside.
In all this flurry of activity, the distinctive silhouette of the gondolas stand out. Let's take a closer look.
Image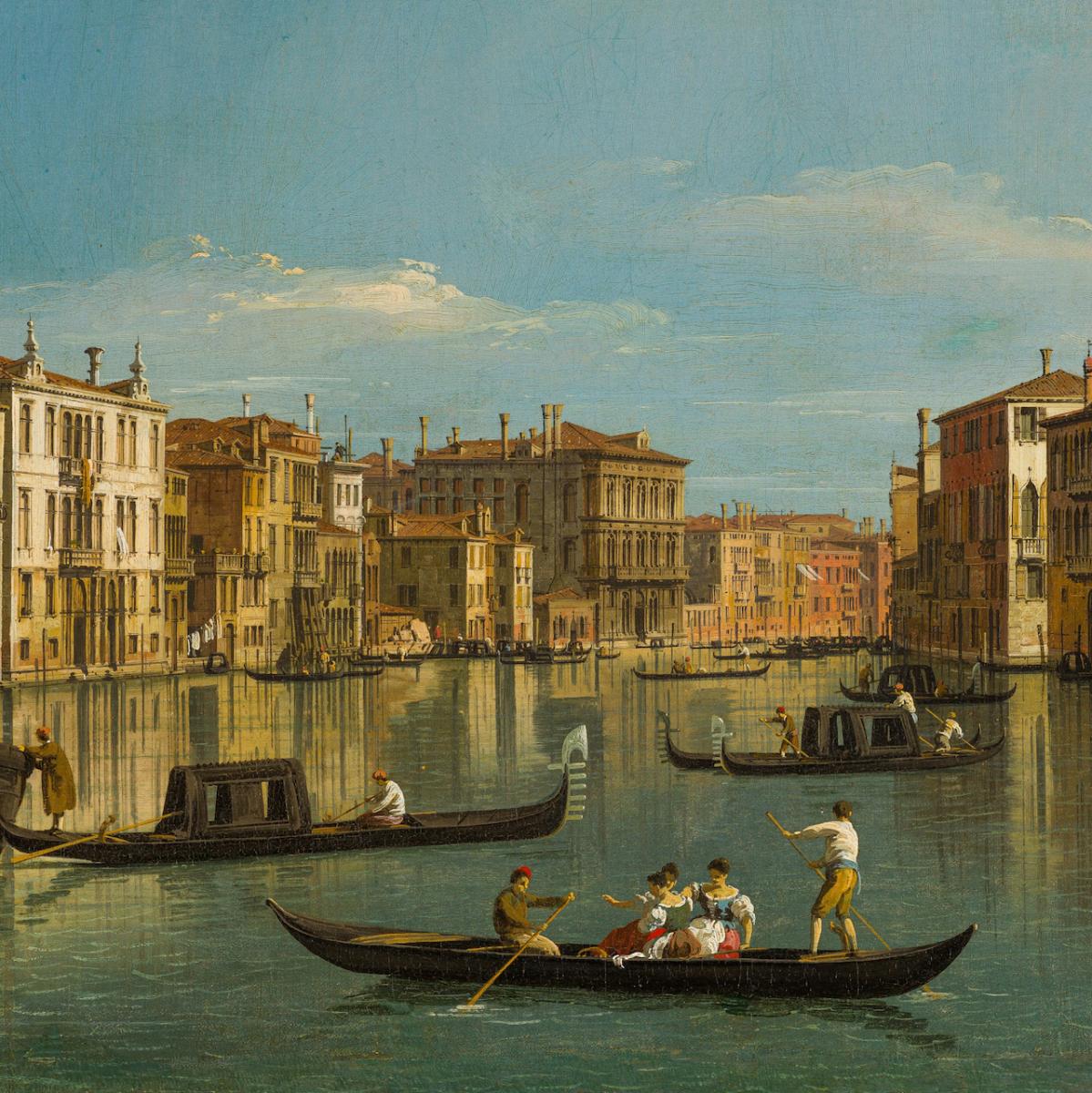 Gondolas in Canaletto's paintings
Look at the boats in the middle distance in this view of the Grand Canal, painted by Canaletto in the 18th century.
In many respects, the gondolas in this painting are very similar to the ones that visitors to Venice see today: the pitch-black paintwork, the long single oar, even the ornately carved prow known as a fero da prova.
However, there is one key difference.
Image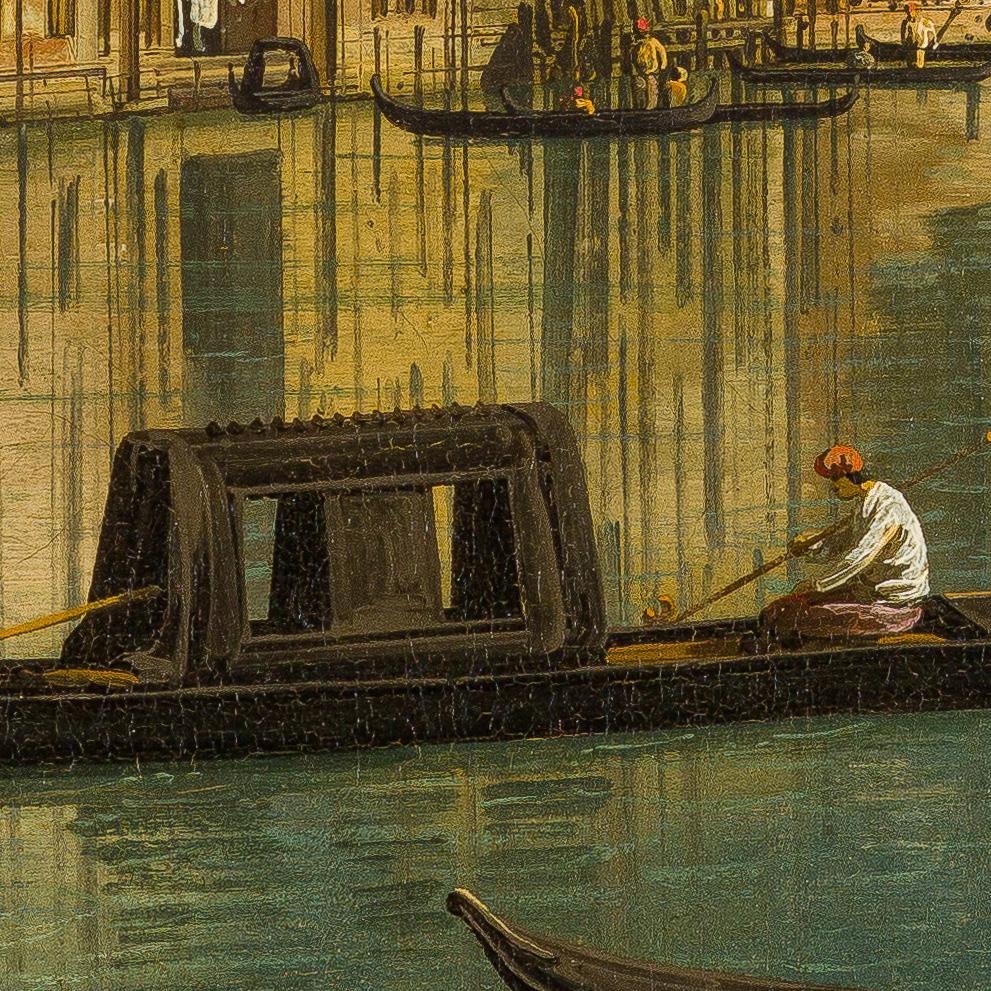 Hidden from view: a gondola's cabin
In Canaletto's time, gondolas were status symbols used by wealthy Venetian families and their guests.
A felt cabin, known as the felze, provided privacy, meaning that gondolas often hosted secret or romantic meetings. Travelling in a gondola was less about seeing the city, and more about not being seen.
In 1817, Lord Byron alluded to the gondola's intimate interior in his poem Beppo: A Venetian Story:
It glides along the water looking blackly,
Just like a coffin clapt in a canoe,
Where none can make out what you say or do.
Image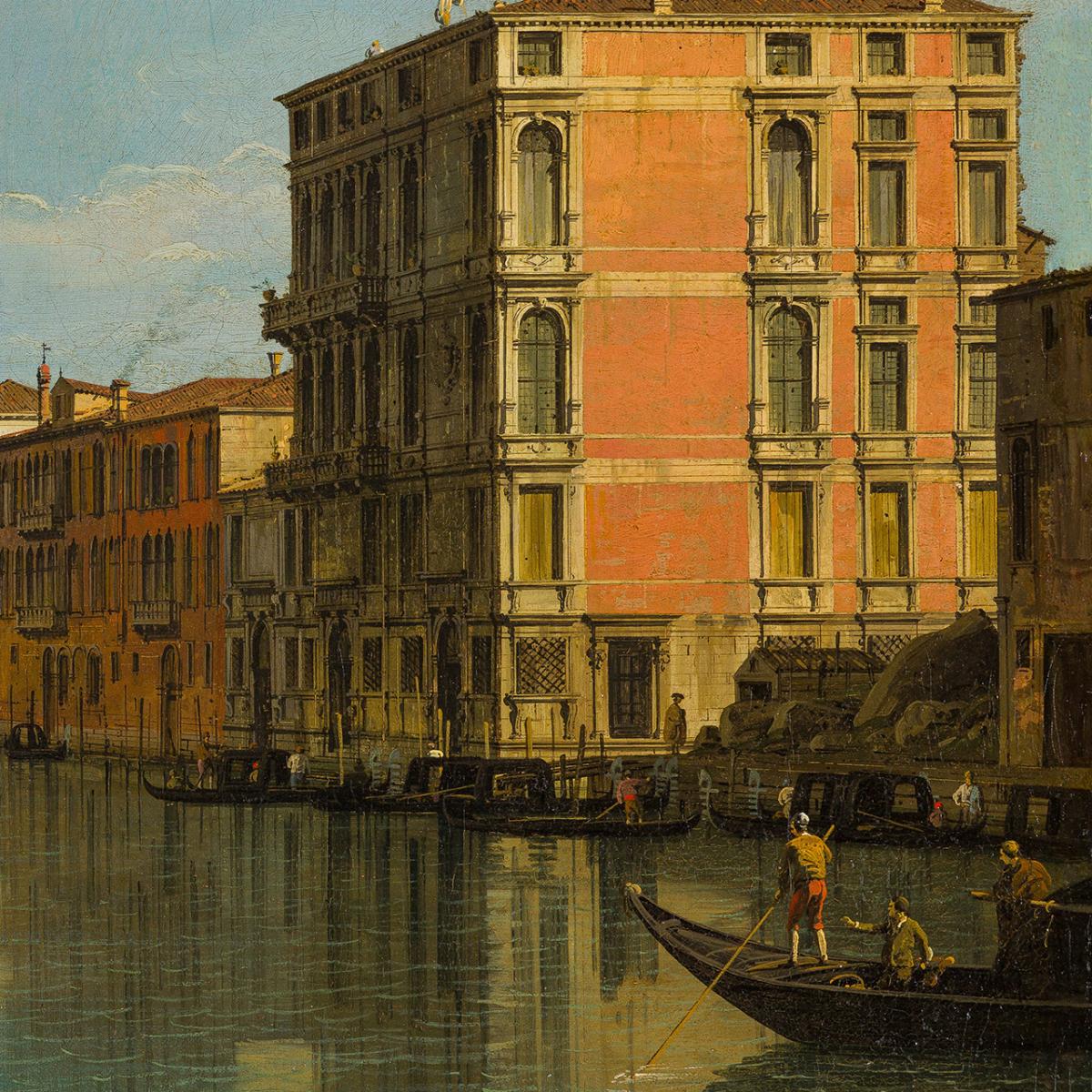 Private transport, private moorings
The impressive homes of wealthy Venetians were known as palazzi (Italian for 'palaces').
Look at the bottom of the houses along the right hand side of the canal: can you see the mooring poles and steps leading to the waterside? These private moorings offered residents convenient access to Venice's canal system.
Image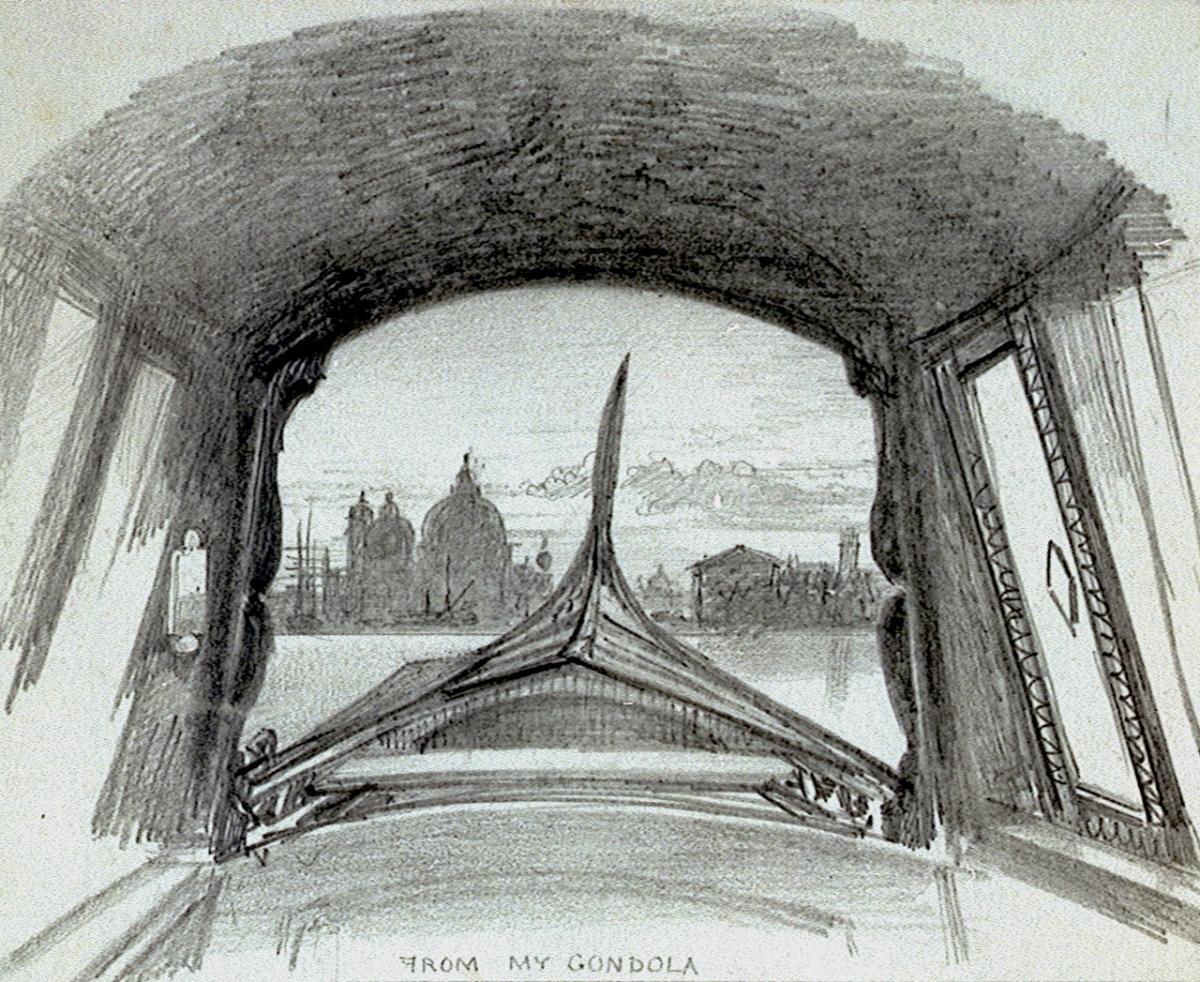 From status symbols to sightseeing trips
This drawing is by 19th century artist William Edward Cooke, who visited Venice 10 times between 1850 and 1877. The work shows his view looking out from a gondola's interior towards Venice and the dome of San Marco. 
During his time in Venice the hire of a gondola was essential. The same gondolier, Vicenzo Grilla, served Cooke faithfully through all his Venetian visits.
Image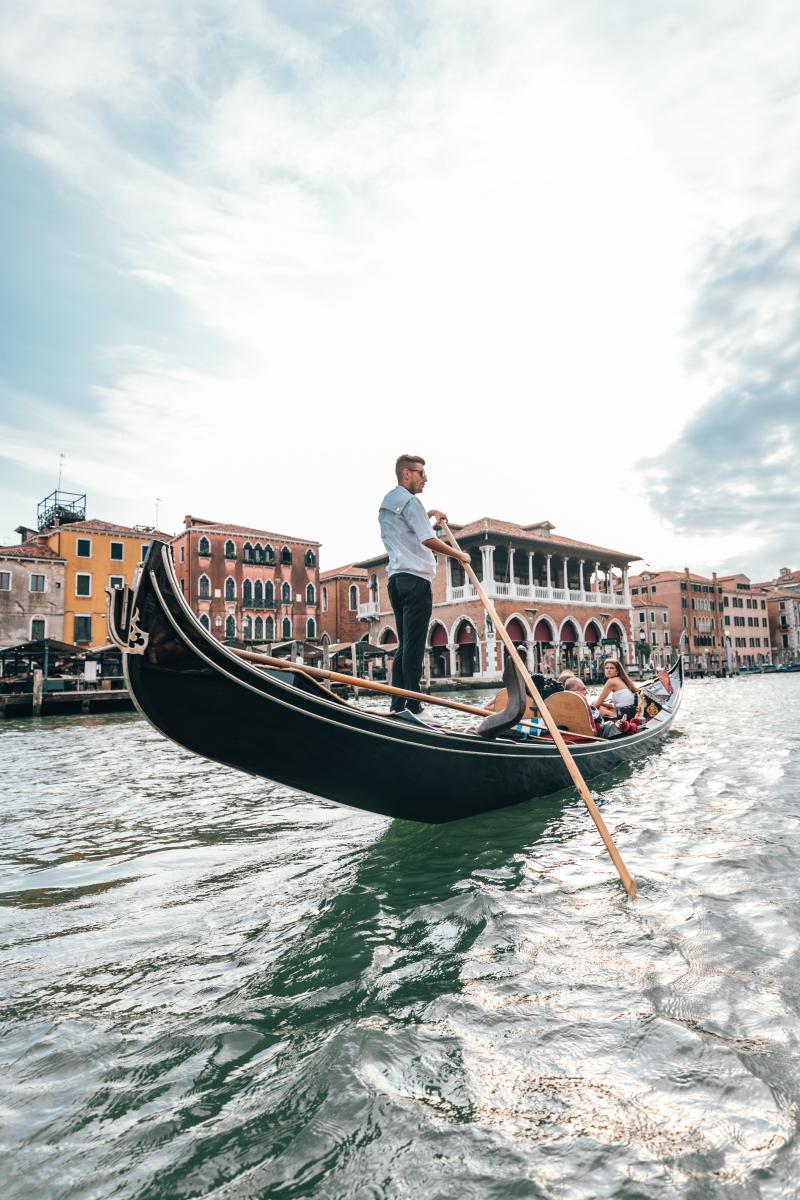 Gondolas in Venice today
As the number of tourists in Venice increased, gondolas began to be used more and more for sightseeing.
The felze, so often seen in Canaletto's paintings, was removed in the 20th century to allow visitors a clearer view of the city.
It is estimated that today there are around 400 gondolas in the Venetian Lagoon, down from an estimated 10,000 at their height.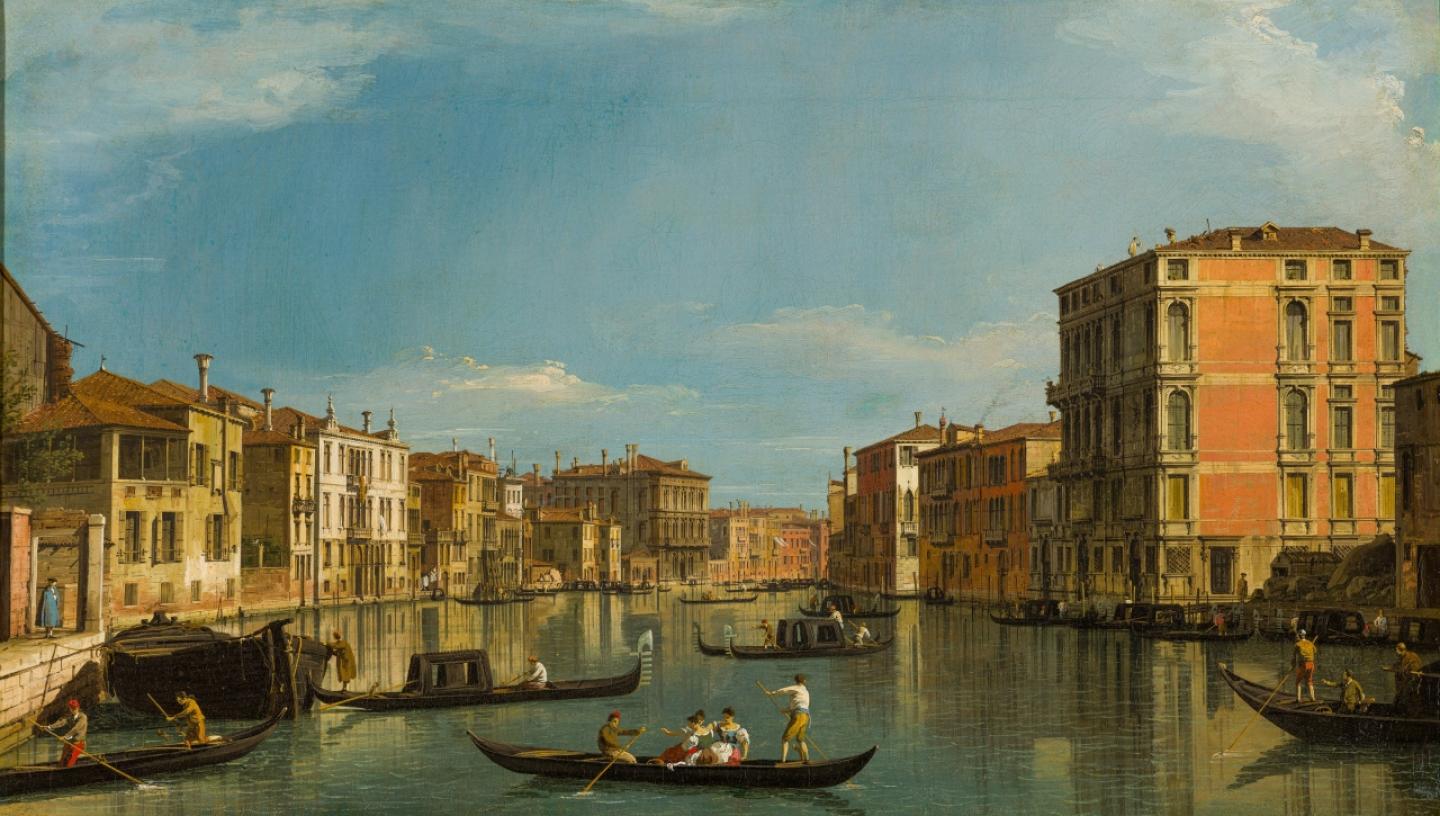 Canaletto's Venice Revisited
A dynamic history, a precarious present: navigate Venice's iconic waterways at the National Maritime Museum