Diwali is the Hindu festival of lights and is also celebrated by Sikh and Jain communities. The word Diwali means 'rows of lighted lamps'.
Diwali is known as the 'festival of lights' because houses, shops and public places are decorated with small oil lamps and lanterns.
These lanterns are generally hung in front of homes during the Hindu festival of lights. Create your own lantern this Diwali to decorate your home.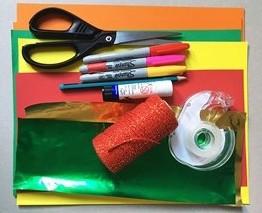 Coloured paper
Scissors
Glue
Sellotape
String
Coloured pens
Pencil
Step 1
Cut a strip of paper approximately 24cm by 12cm. You can always stick two pieces of paper together to make it long enough.
Glue a contrasting strip to the top and bottom edges or use metallic tape.
Draw a line 2cm below the top edge and another line 2cm above the bottom edge.
Cut slits at regular intervals between the two lines. Be careful not to cut through the top or bottom edge.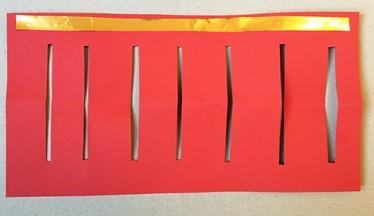 Step 2
Cut a series of circles from your coloured paper with approximately an 8cm diameter and fold them in half.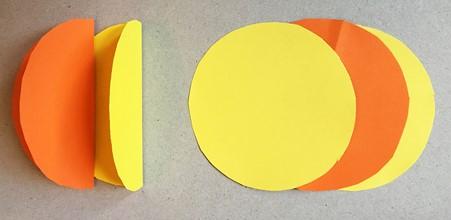 Step 3
Decorate your cut out circles.
You could use the tear drop shapes that are common in the Paisley pattern that orginated in Persia and India.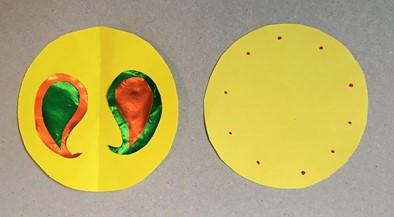 Step 4
Use glue or sellotape to stick the folded edge of the circle against the edge of the slits you've cut out of the lantern base.
Stick folded semi circles the whole way along the lantern base.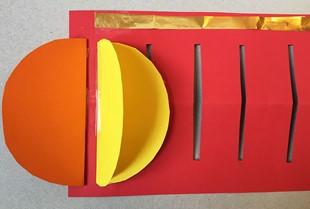 Step 5
Once all your folded circles are securely stuck to your lantern base stick the two ends of the lantern together to create a circle.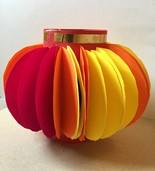 Step 6
Take a sheet of paper in a contrasting colour.
Using your scissors cut slits from the bottom edge to within 2cm of the top edge.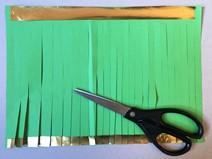 Step 7
Attach the top edge of the fringe and stick into the bottom edge of the lantern.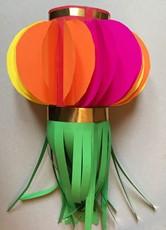 Step 8
Attach a piece of string to the top edge so you can hang your lantern up.
Use some battery operated lights to see what it looks like in the dark!
Now you've hung your lantern up at home don't forget to share it with us on social media!