Who was Queen Anne?
Queen Anne is often considered a forgotten queen of history, but 2019 film The Favourite reminds us of the power she held, and her strong connection to Greenwich and the Queen's House.
What is a Favourite?
The term 'favourite' refers to the close companions of leaders and those in power. Their confidante and closest friend, the term is also used instead of 'lover' or 'mistress' in some cases.
Did Queen Anne have lesbian relationships?
Whilst we know that Anne did have close friendships with women, there's no evidence to suggest these relationships were sexual. A notable friendship was with Duchess of Marlborough Sarah Churchill. The pair referred to each other as 'Mrs Morley' and 'Mrs Freeman' to make them feel equal when talking to each other. When Anne and Churchill fell out, rumours of Anne's lesbian relationships began circulating as part of a smear campaign. It is thought that Churchill was the one to have started this.
Why did Sarah Churchill and Queen Anne fall out? 
Sarah Churchill was a Whig supporter who wanted Anne to place more Whig MPs in parliament. She attempted to influence government through her close friendship with the queen. Anne did not want to upset 'the church party' – the Tories. It is thought that this was key to their friendship dissolving.
Who was Abigail Masham?
Cousin of Sarah churchill, Abigail Masham's family fell from grace due to her father. Churchill took her in, and made her a Lady of the Bedchamber to Queen Anne. When Anne and Churchill fell out, Masham took on the role of the favourite. 
Did Queen Anne keep rabbits?
The rabbits in The Favourite are not historically accurate, but what they represent is. Queen Anne lost 17 children, some through miscarriage, some who died young. At the time one of her key roles would have been to produce an heir, and her inability to do this changed the course of the royal family. Because Anne did not produce an heir, the  Hanover dynasty began. 
Was Queen Anne political?
Queen Anne is depicted in 2019 film The Favourite as having little to do with parliament, doing whatever those around her ask. In reality Anne worked hard to bring the Whigs and the Tories together into something that is more like what we would understand government to be like today – minus the duck racing.
What did people in Queen Anne's court wear?
Costume designer Sandy Powell used an innovative method for The Favourite. Basing her designs on silhouettes and structures of the period she used contemporary materials and methods. When Abigail Masham is working in the kitchen her costume is actually made out of denim. Designer Oliver Cronk used a similar method when working on Construction of an Icon, performed by Christopher Green concerning the Armada Portrait. 
Queen Anne and Elizabeth I 
Queen Anne looked up to Queen Elizabeth I as a symbol of both femininity and power. She adopted Elizabeth's motto - 'always the same' - and on her first opening of court she wore a dress styled on Elizabeth. 
You can see the ceilings designed by Richard Wright to replace the ones given to Sarah Churchill by Queen Anne every day in the Queen's House 10am-5pm. 
Read more about the Queen's House Ceiling
See portraits of Queen Anne and other queens in the Queen's House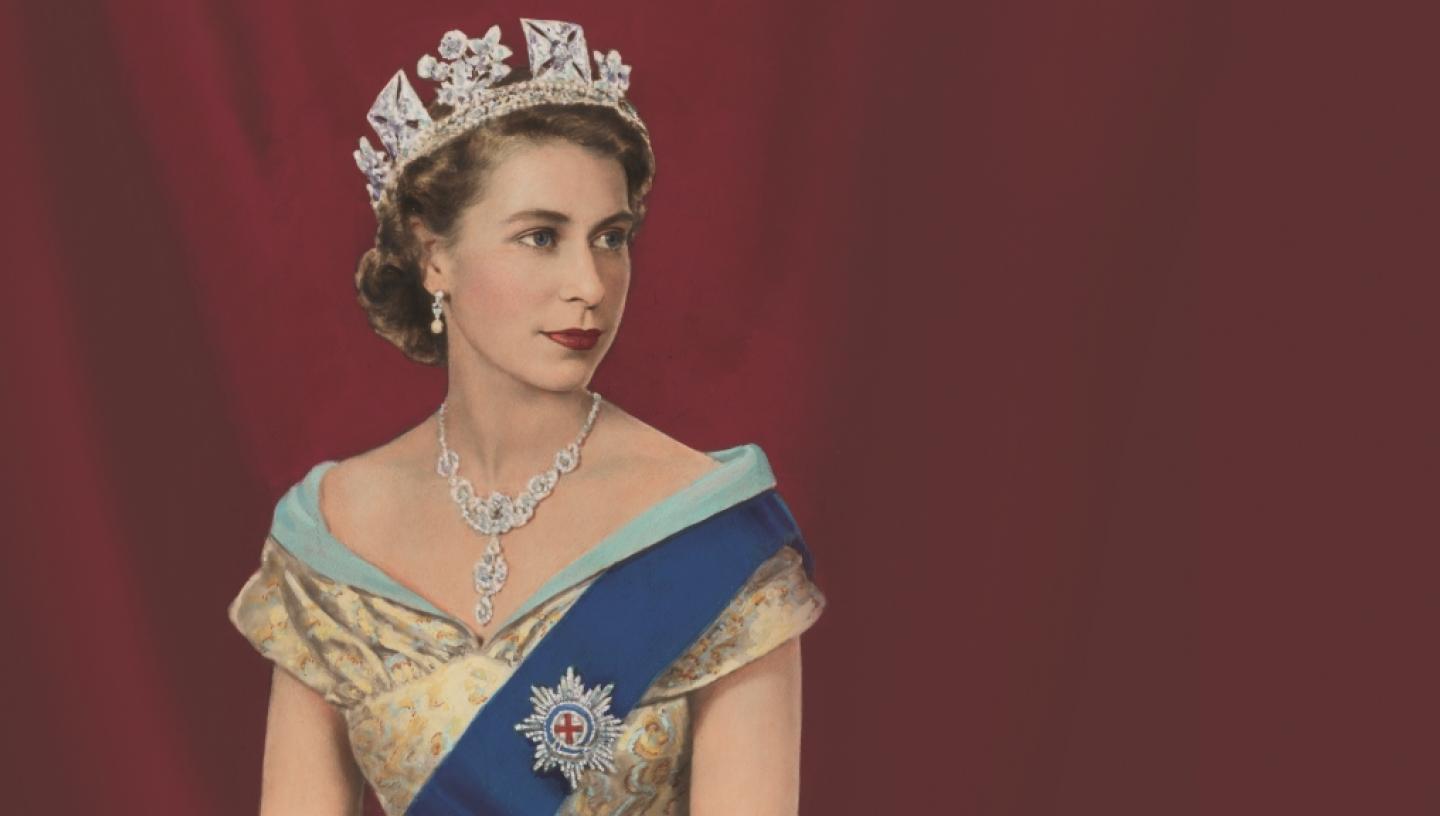 Tudors to Windsors: British Royal Portraits
Come face-to-face with British royalty in a new exhibition at the National Maritime Museum