Whilst being cooped up in our own homes for the last few months, many of us have found a renewed love for the great outdoors, taking up running, cycling or even gentle strolls to maximise our allocated 30 minutes of outdoor exercise. 
When the lockdown started, we were just coming into spring. We've watched the flowers bloom, trees blossom and nature come alive from our windows.
As lockdown is gently eased, we're looking forward to getting back to our glorious outdoor spaces in time for the summer. Here's a reminder of the wonders that Greenwich has to offer. 
Over 10,000 square meters of glorious, green grounds surround the National Maritime Museum and the Queen's House.
With six individual lawns, each offering views of our museums, the London skyline and Greenwich Park, these are usually a hive of activity during the summer months.
Our North Lawns can hold marquees for up to 1500 guests, our South Lawns are perfect for your summer receptions or team away days and we hope to hold some large scale festivals for up to 8,000 people next year when COVID-19 is a distant memory.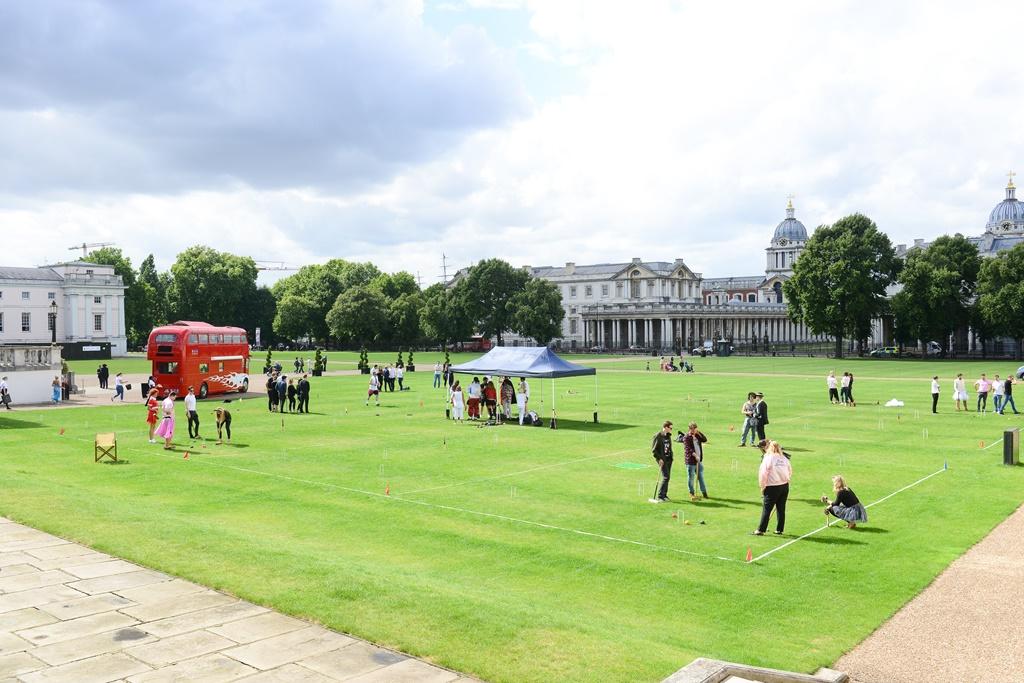 For when the sun is too hot and you can't bear to be inside, take shade under our majestic colonnades.
A unique space amidst our grounds that can offer dinner, reception and even wedding ceremony options.
With a capacity of up to 150, set up styles include a table stretching endlessly down the length of the colonnade or smaller café style tables for more informal gatherings.
Whichever option you choose, the colonnades offer a truly authentic al fresco dining experience. 
Sshhh, it's a secret!
Our south facing secret garden is nestled behind the National Maritime Museum and hidden by tall trees - even our most curious of daytime visitors struggle to find it.
A space for up to 150 guests, enjoy the tranquillity and exclusivity of this hidden outdoor gem. Why not have a stretch marquee to provide a wet weather plan or a pop up cocktail bar or tasty street food stalls. The options are endless.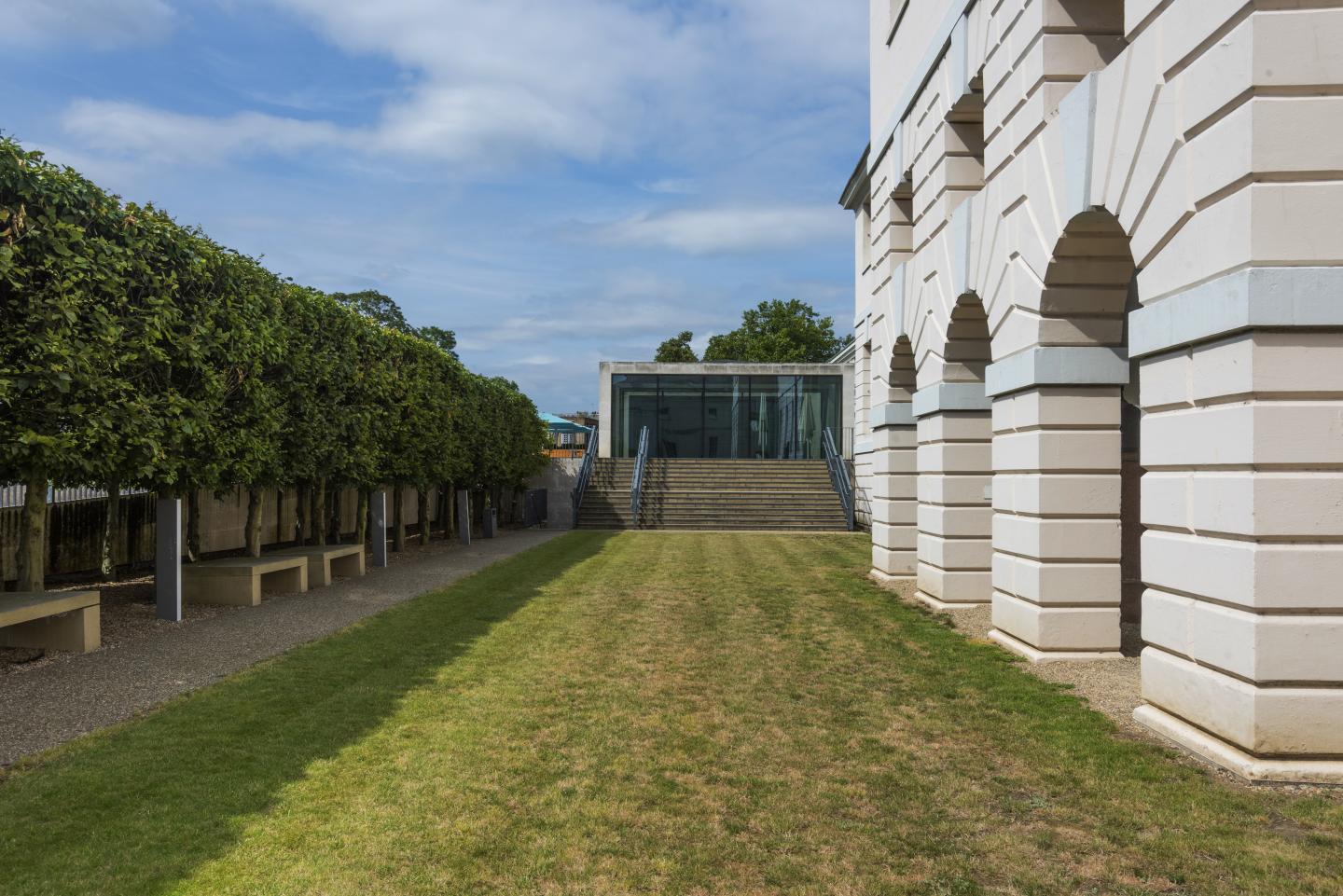 Our venues 'up the hill' offer a myriad of quirky courtyards.
The Royal Observatory boasts the Meridian Courtyard, with the world famous Meridian Line running through it, a private balcony with spectacular views of Greenwich Park and the London skyline and a flower garden tucked away at the back.
With the capacity for 120 guests, this courtyard is hard to beat. It is also home to our sunrise and sunset weddings for the more intimate celebration.
The Peter Harrison Planetarium, famous for having the only Planetarium in London, offers its guests two private courtyards nestled in the middle of Greenwich Park.
The Planetarium foyer opens out to one of them, with space for a marquee to extend over it for additional wet weather security.
The other courtyard is to the back of the building and offers an al fresco terrace looking into the park. Up to 130 guests can while away the summer and autumn evenings here with picnic style catering and a glass of English Sparkling Wine.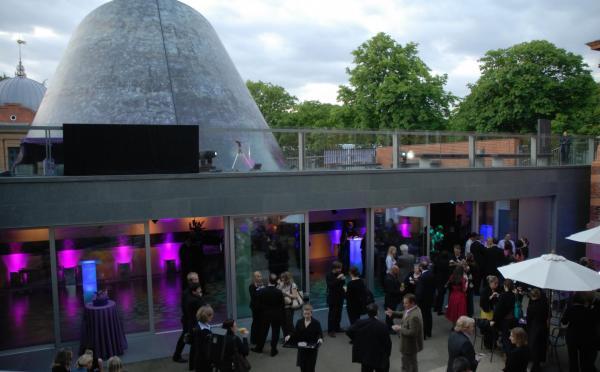 The historic Cutty Sark is usually famed for her award winning 'Under the Hull' event space but she also has a truly wonderful top deck, the Weather Deck. It offers breath-taking views of the River Thames and the City Skyline, whilst being in the heart of old Maritime Greenwich.
The top deck of the ship was where her crew originally spent all their time; explore their cabins and gaze up at the ship's miles of rigging whilst watching the sun set on London.
Up to 100 people can enjoy the space at any one time and you can enhance the event with character actors and as much white wine as you like. 
I hope this has reminded you of the wonderful outdoor event spaces available in Greenwich and we look forward to being able to welcome you back to them. 
In the meantime, stay safe, stay healthy and stay sane. We will meet again.
The Events Team at Royal Museums Greenwich