The Prison of Technology
by Rafael Schmall
Winner
"Sometimes beauty can reveal an unattractive truth. This picture is as aesthetically pleasing as it is shocking. How far must we go in our quest for 'more' before we realise how irretrievably we are altering our precious connection with our night sky?".
- Melanie Vandenbrouck, Curator of Art (post-1800) at Royal Museums Greenwich  
"Is this image prophetic or will we find a way to navigate through the trails of future satellite megaconstellations to continue our passion for astronomy? Time will tell, but this picture is a stunning look at what our night skies may one day become".
- Steve Marsh, Art Editor at the BBC Sky at Night Magazine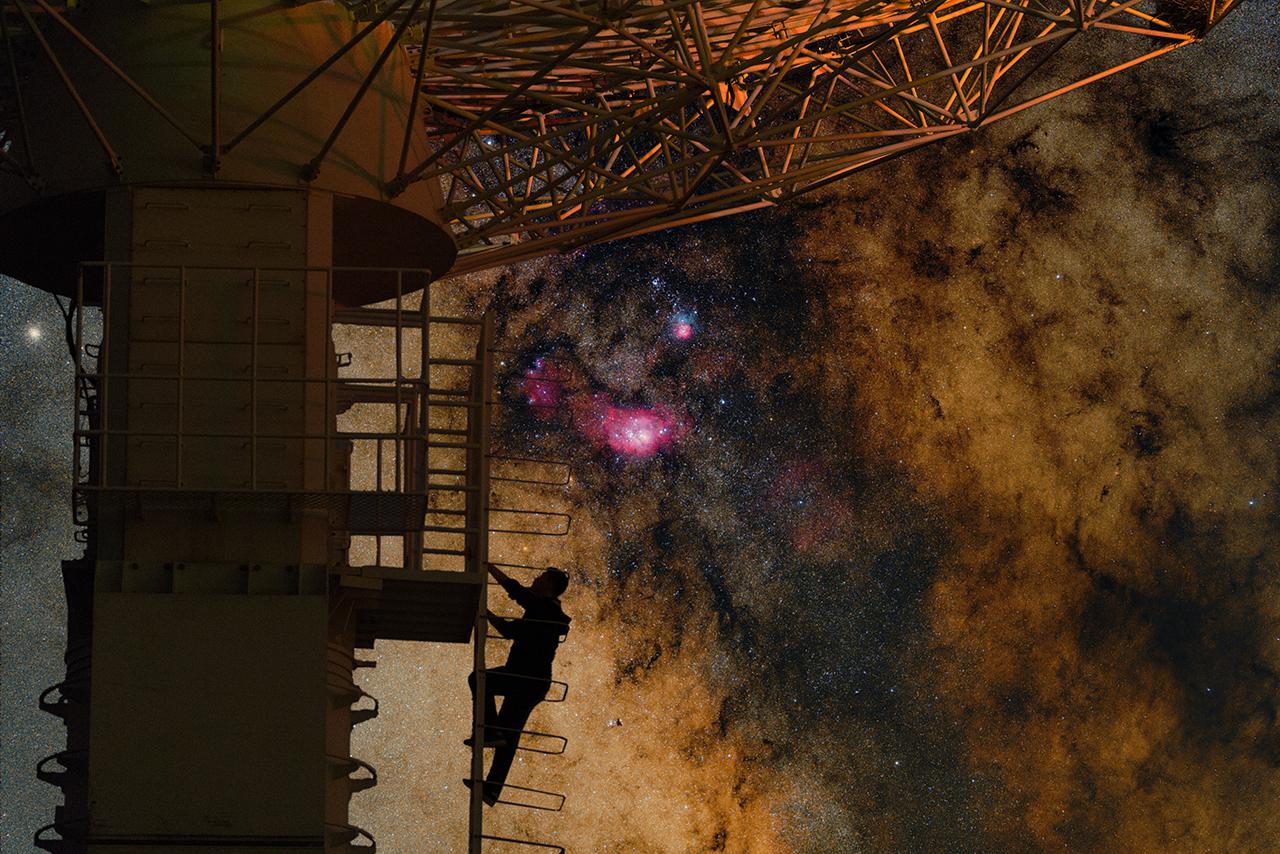 Observe the Heart of the Galaxy
by Tian Li
Runner-up
"I really liked the photographer's focus on the activity of observing space – the effort of climbing up the radio telescope speaks of our aspiration to know about space, its contents and ultimately our origins. I would imagine the effort of getting two nebulae in the right place in frame and holding still for the duration of the shot was no small task either. I thought this was a strong and memorable photograph".
- Susan Derges, fine art photographer
Image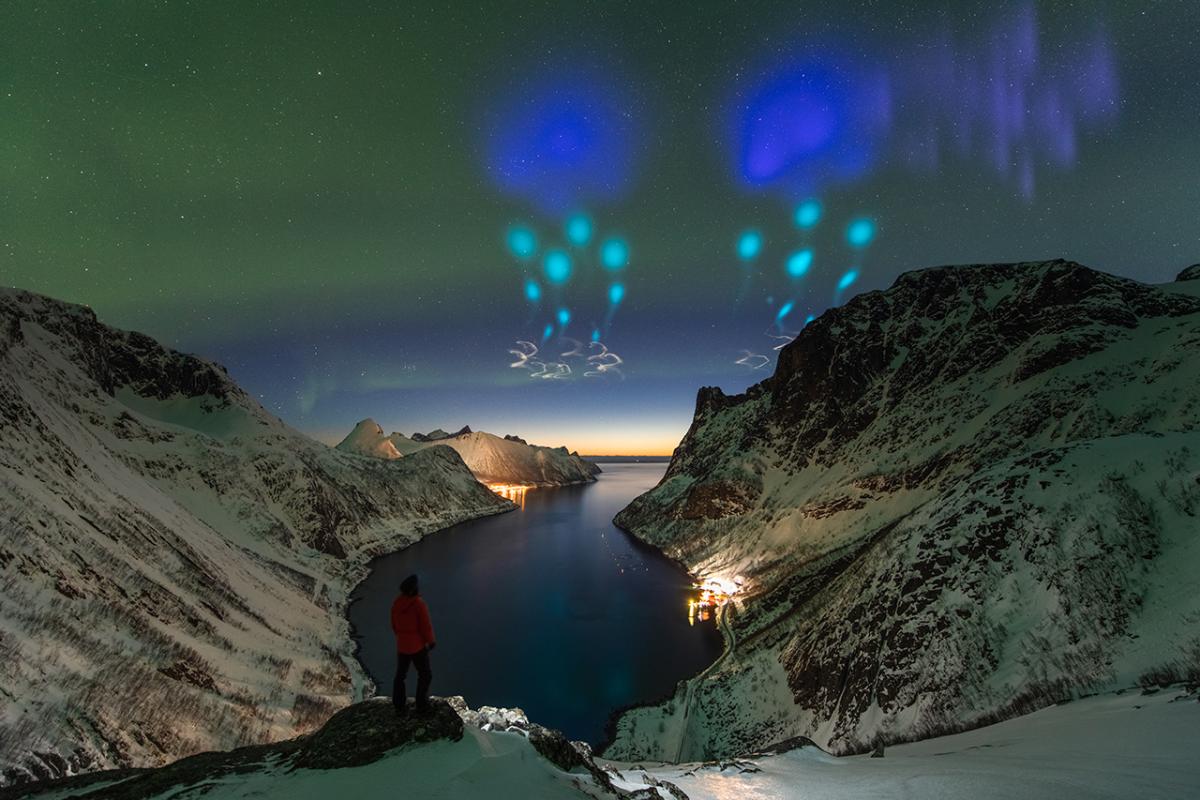 AZURE Vapor Tracers
by Yang Sutie
Highly Commended 
"While it might seem like an alien invasion, this image perfectly captures the ingenuity humans have to understand and explore their world around them".
- Emily Drabek-Maunder, astrophysicist, astronomer and science communicator at Royal Observatory Greenwich
Image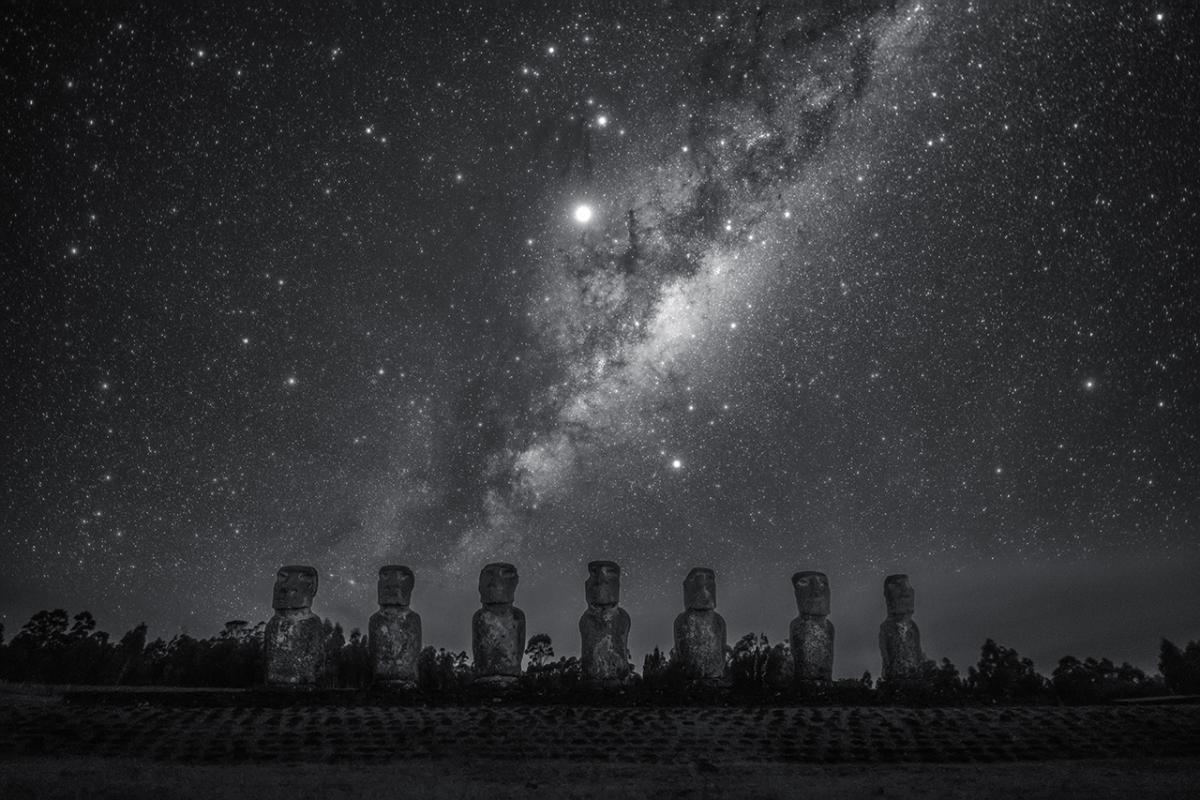 Stargazing Giant
by Dai Jianfeng
Image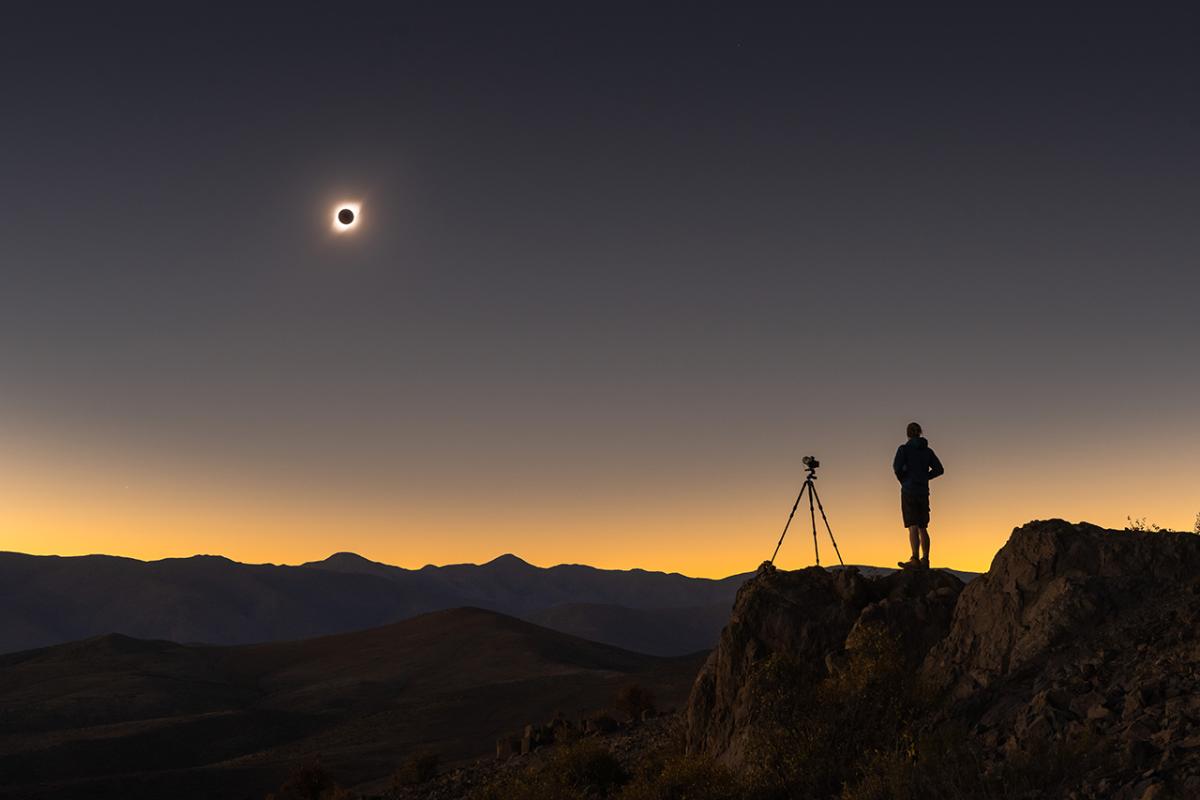 Ineffable
by Alyn Wallace
Image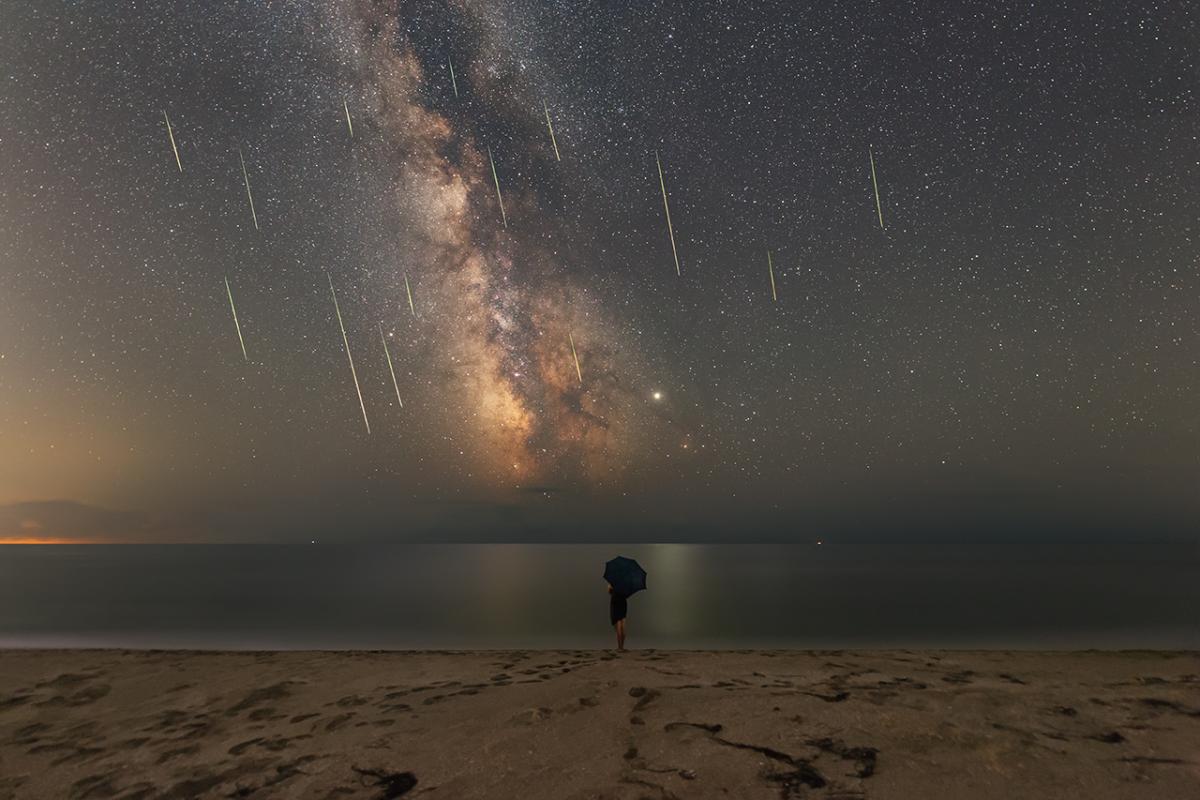 Star Rain
by Yulia Zhulikova
Image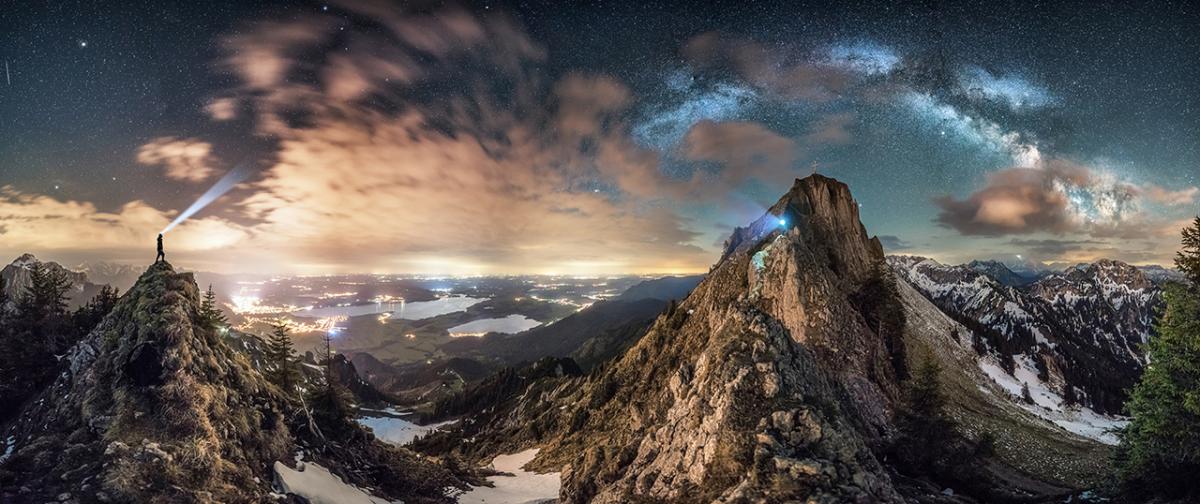 Meeting
by Nicolai Brügger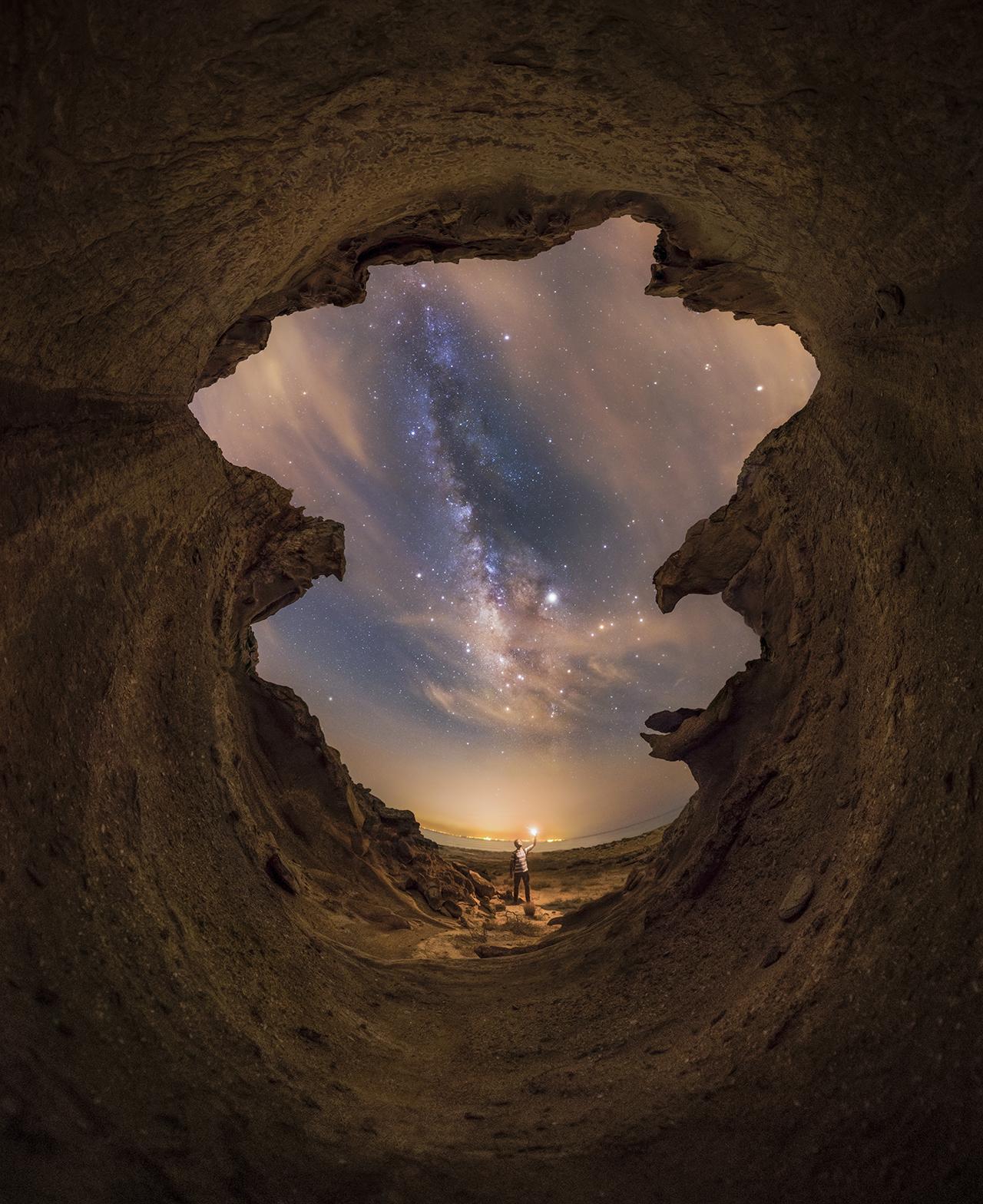 Beautiful Persian Gulf Nights
by Mohammad Sadegh Hayati
Image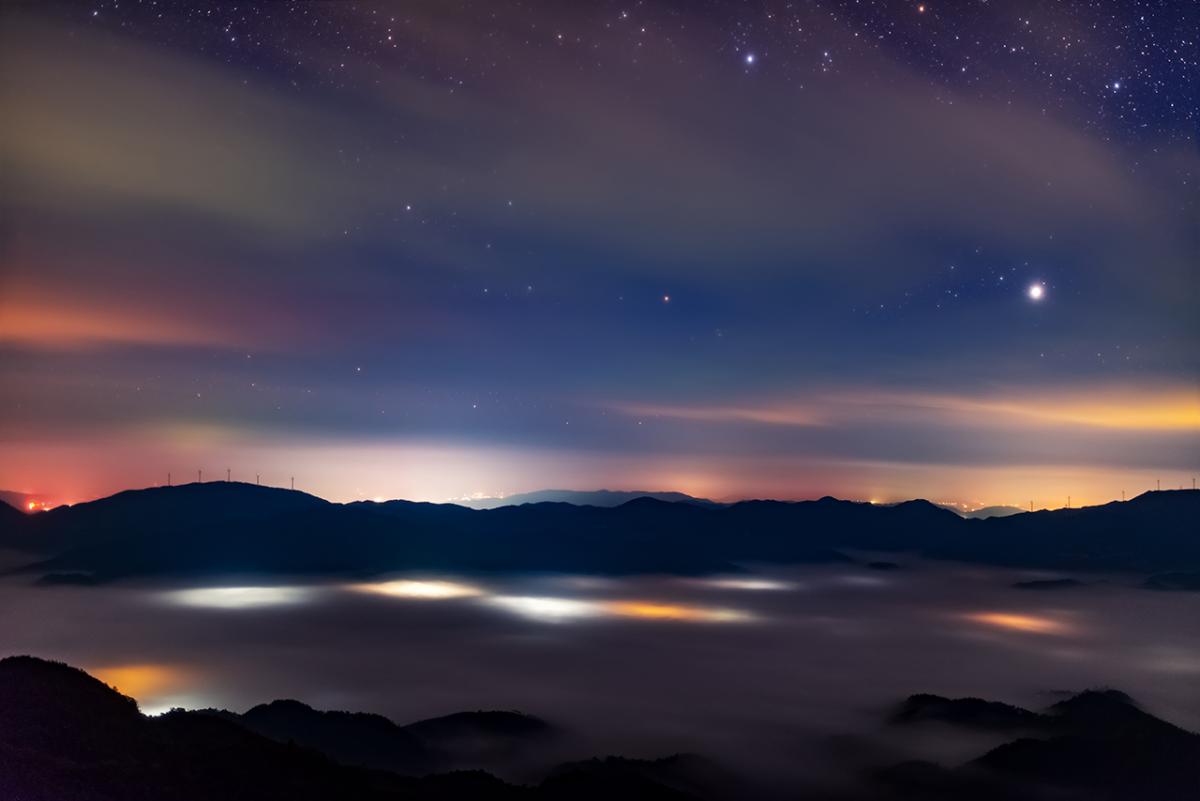 The Dreamlike Sky Above the Sea of Clouds
by Likai Lin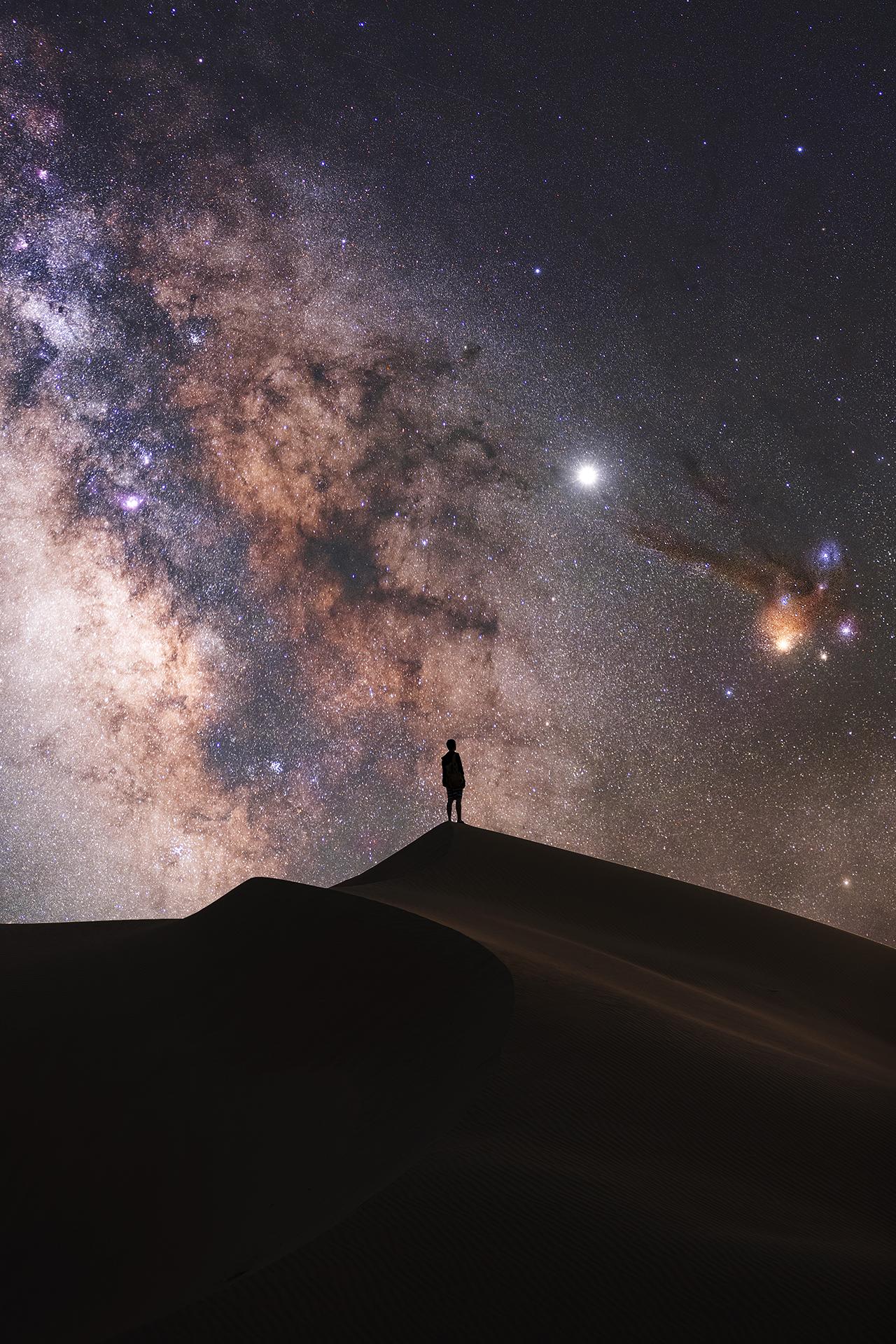 Traveler in the Desert
by Wenhan Hong
Image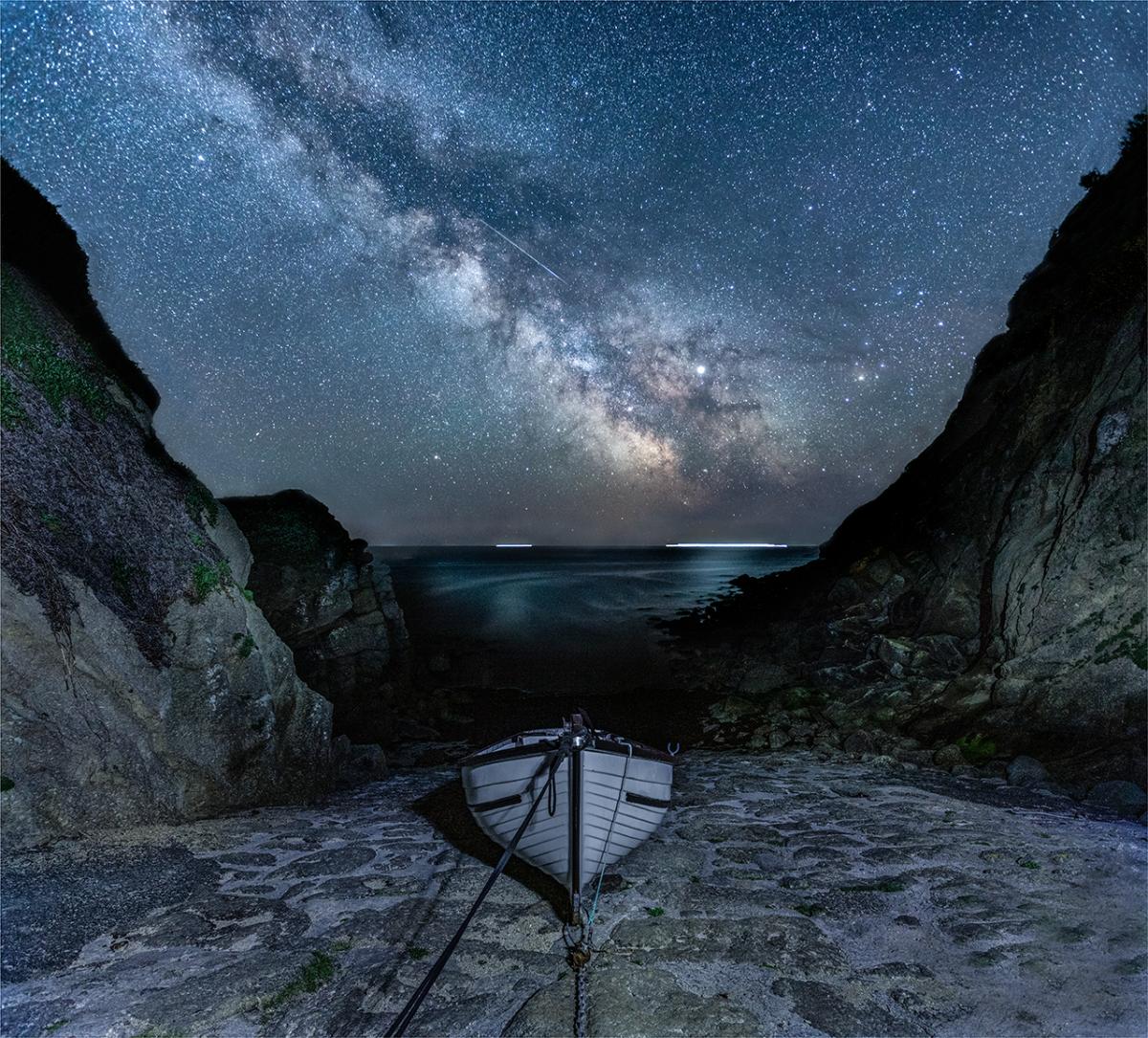 Milky Way and Meteor at Porthgwarra
by Jennifer Rogers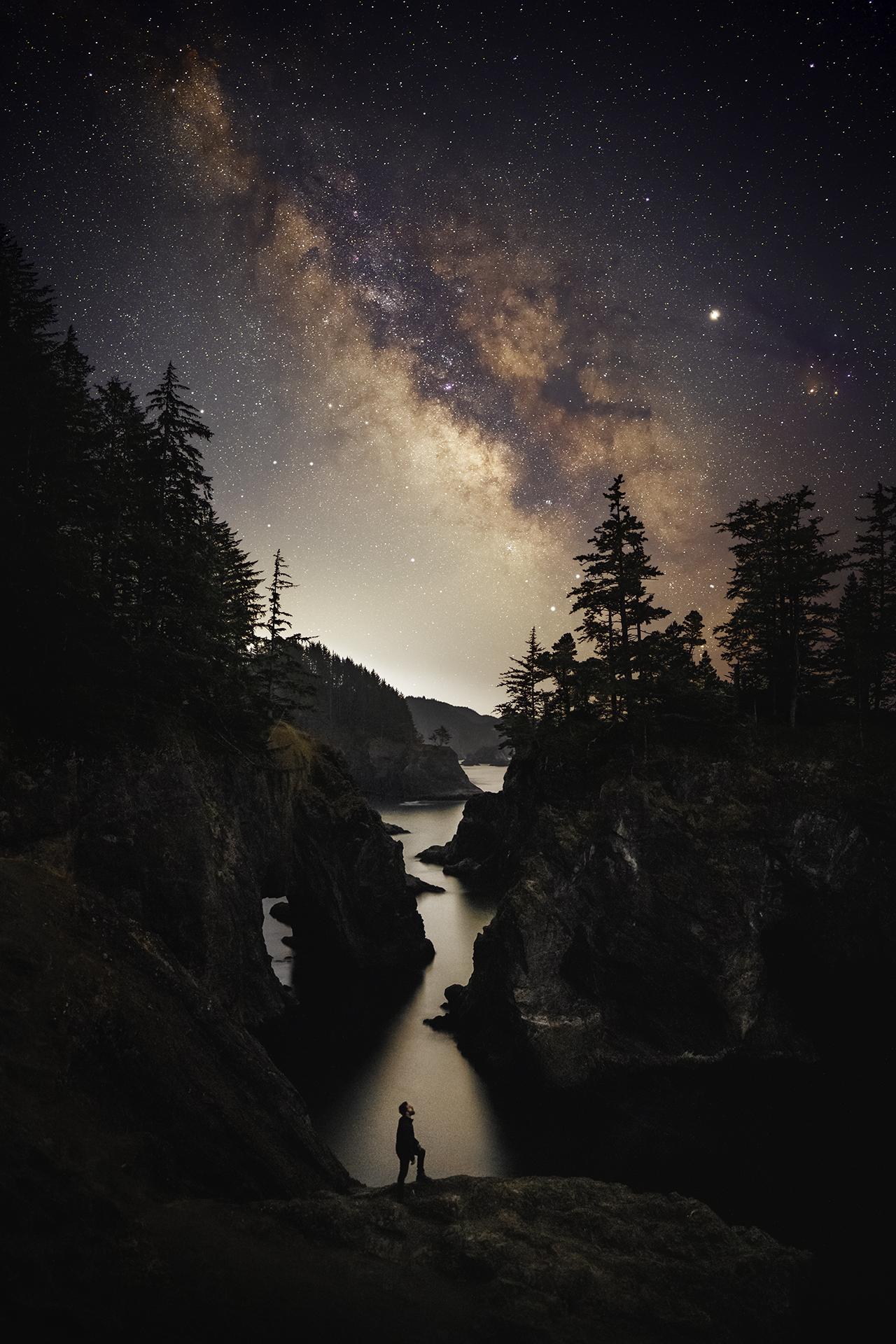 Cosmic Contemplation
by Brian Fulda
Image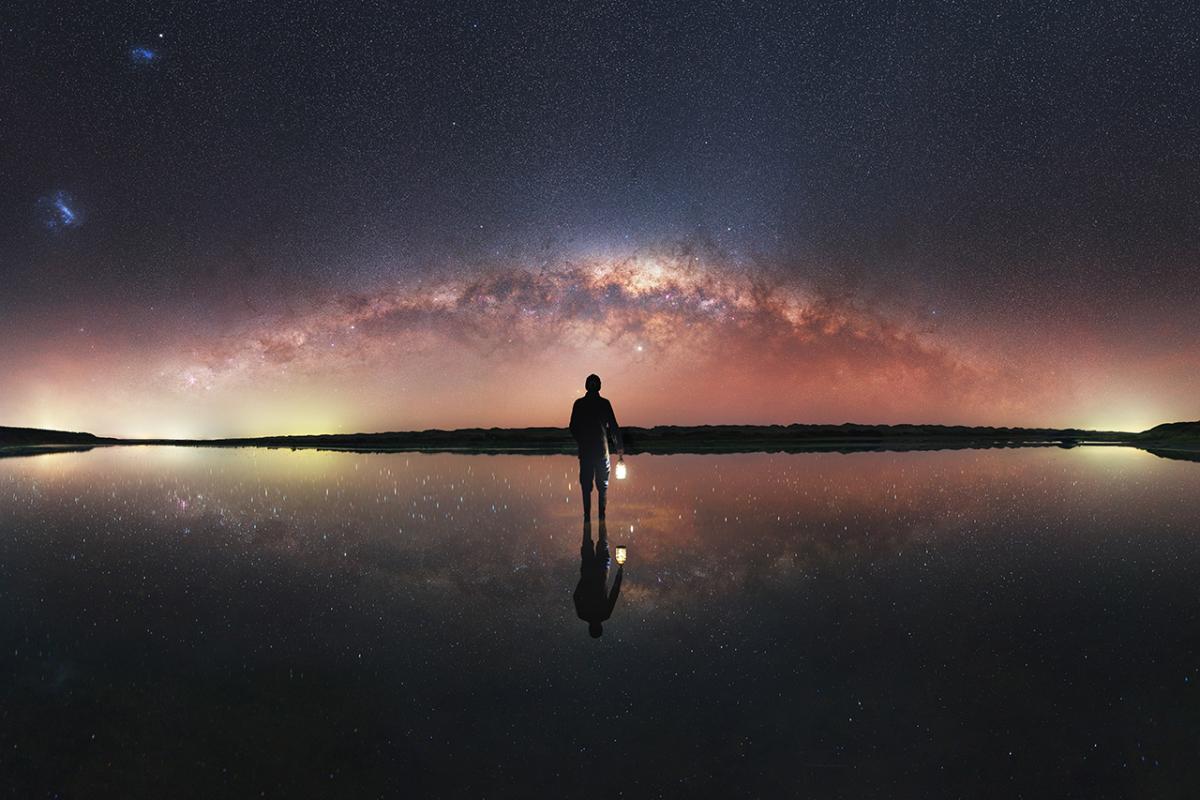 Self-portrait under the Milky Way
by Evan McKay