The National Maritime Museum is the largest museum of its kind in the world.
A trove of maritime treasures, we have picked our top 10 things to see during your visit. 
Image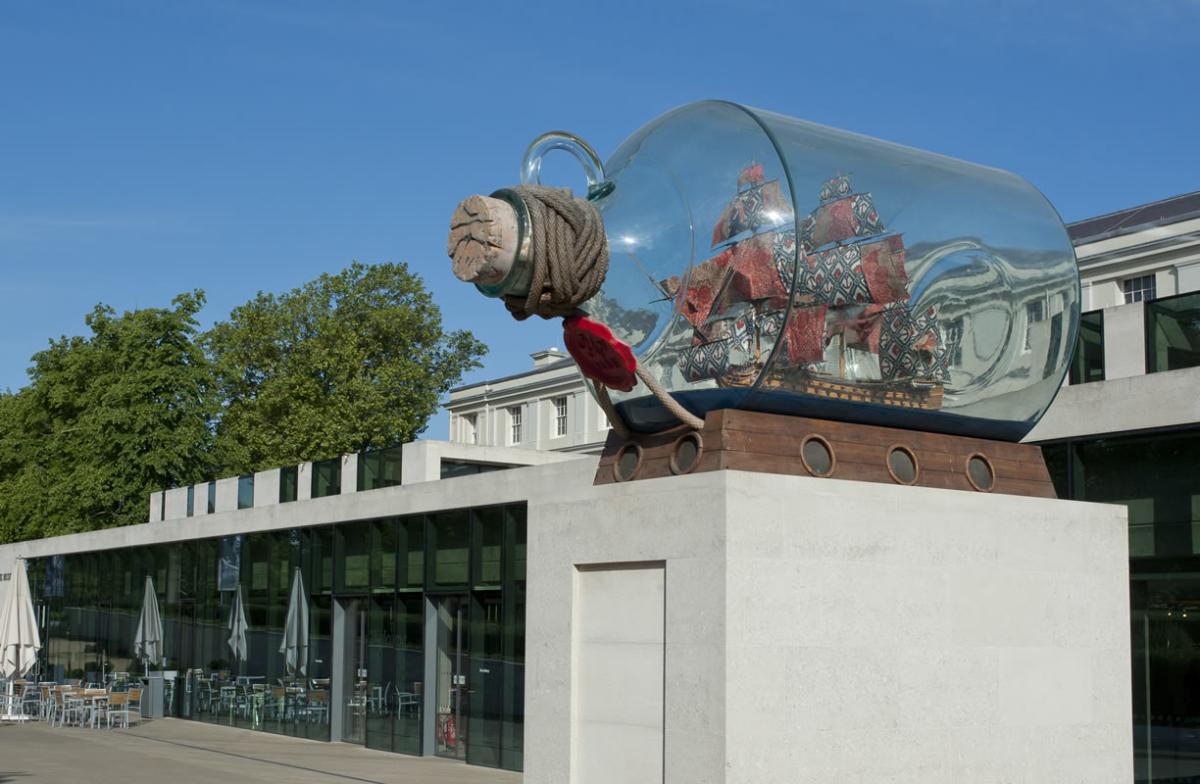 1. Take a photo of the Ship in a Bottle
Did you know that Yinka Shonibare's replica of Nelson's Ship is one of the most photographed artworks in London? HMS Victory was the ship on which Nelson died during the Battle of Trafalgar in 1805.
2. Chill out in the Polar Worlds gallery
Discover tales of polar exploration, and learn more about the indigenous communities that live in the Arctic and Antarctic.
In such a crucial time for climate change, come and discover more about this incredible region.
Image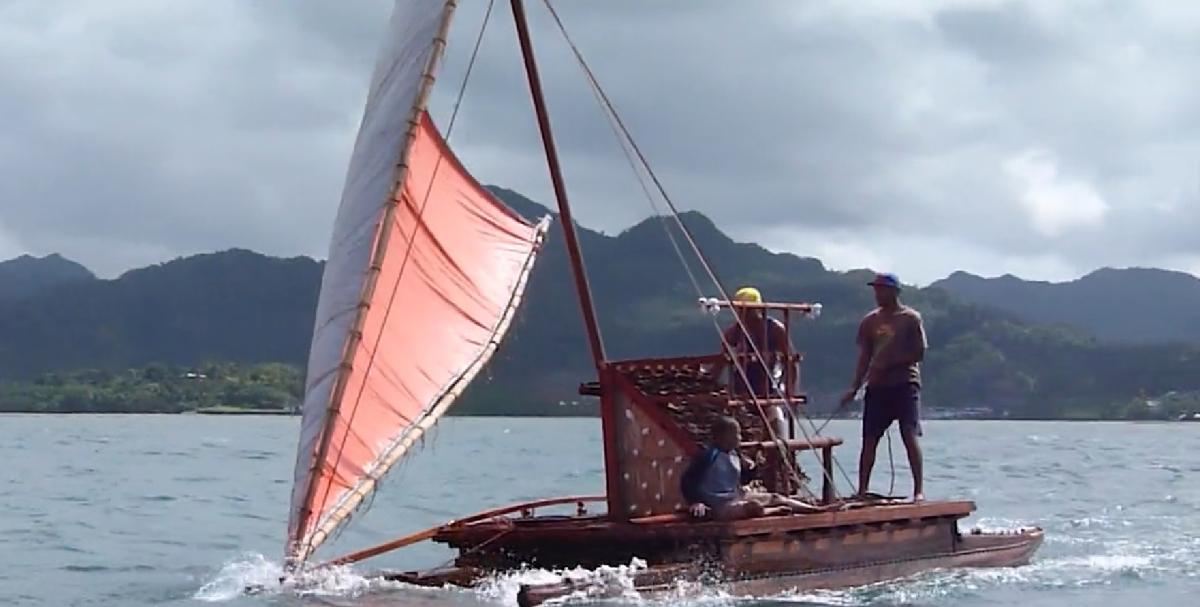 3. See a real Fijian canoe
Fijian canoes, known as drua, can only be built by members of the community who inherited the right to use their skills from their ancestors. See this one in the Pacific Encounters gallery, where you can learn more about the legacies and traditions of the people living in Fiji today.
Image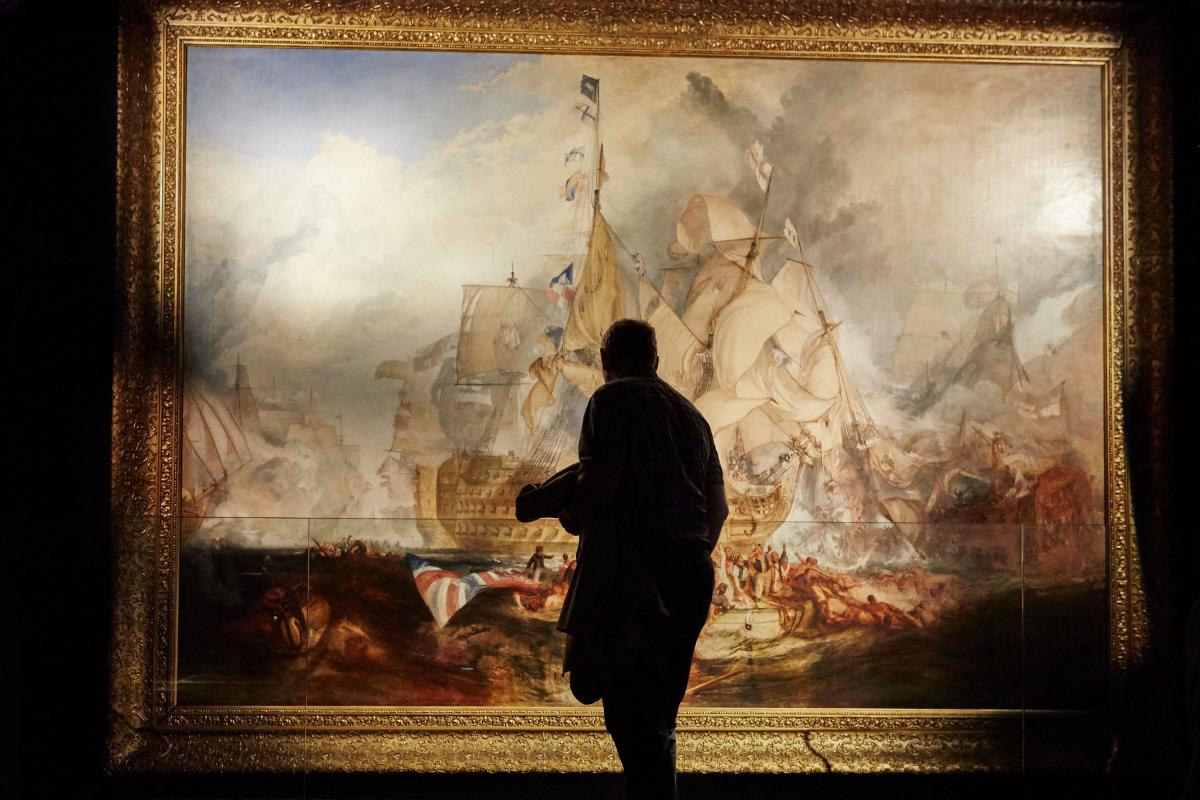 4. Discover Turner's largest painting
JMW Turner's The Battle of Trafalgar is the artist's largest work - and one of his most controversial. Depicting the famous naval battle, the painting sits hangs its own dedicated gallery. 
5. Find your connection to the sea
Always felt like you truly belong at sea? 
The Sea Things gallery has talking sculptures, objects you can touch, and even a pocket watch worn by a victim of the Titanic disaster.
Image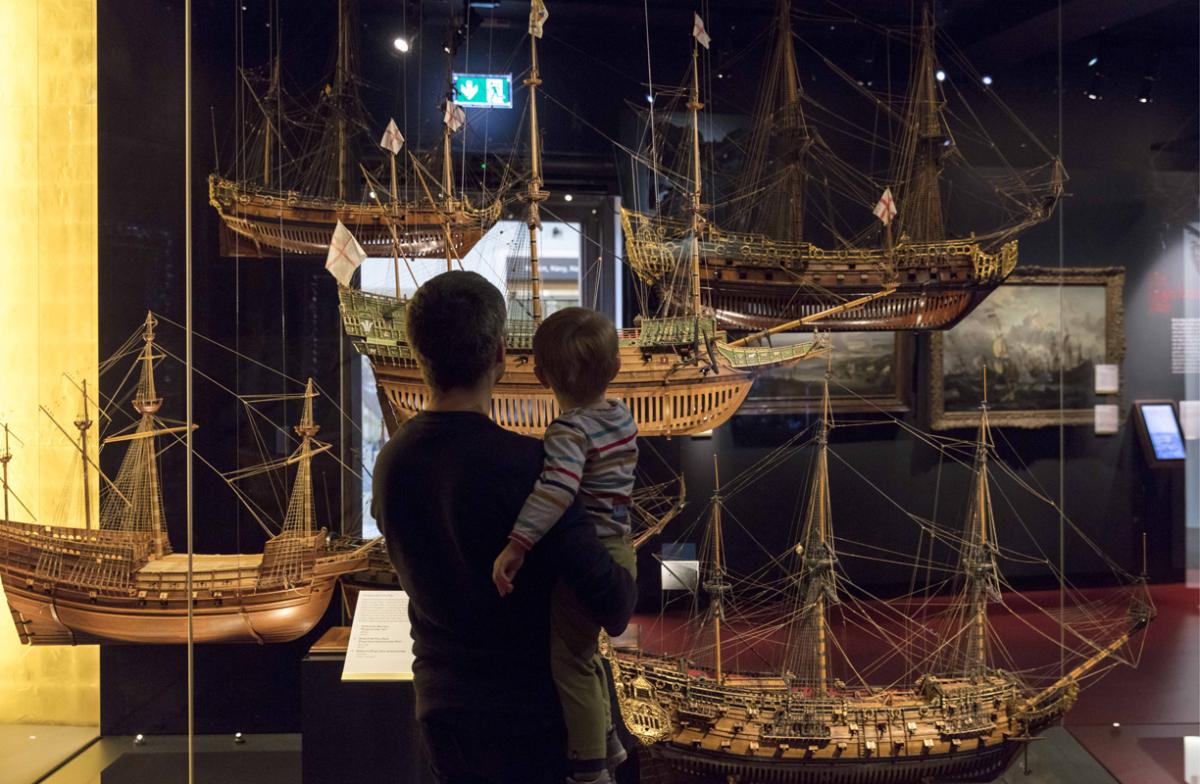 6. Sail back in time
Do you love tales of Tudor exploration? Do the Stuart seamen pique your interest?
The Tudor and Stuarts Seafarers gallery includes navigational instruments used by the likes of Christopher Columbus and Francis Drake. From tales of pirates and privateers to the origins of global trade, learn about how our historic connection to the sea has shaped the modern world.
Image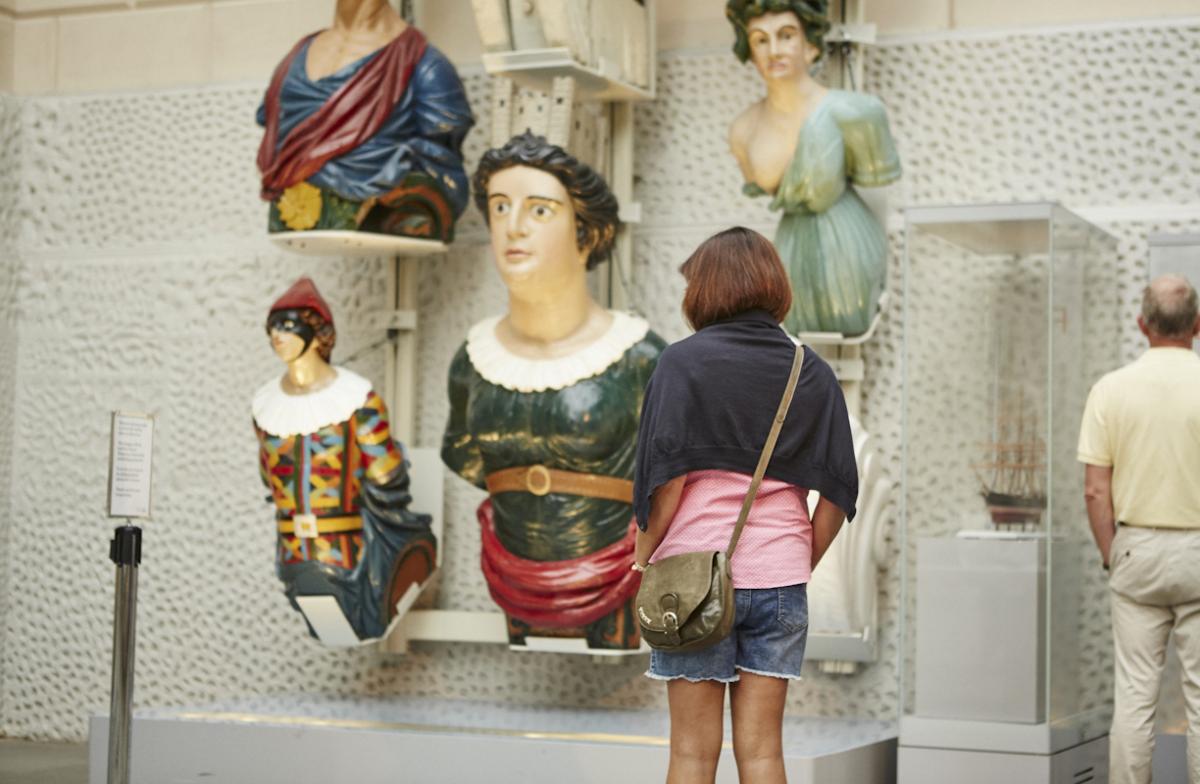 7. Find your favourite figurehead
Figureheads are carved wooden sculptures that traditionally sat on the prows of sailing ships.
With over 230 figureheads in the collection, including Medusa from the HMS Implacable, there's a wide range of creatures and styles available. Which one is your favourite?
8. Marvel at Nelson's jacket
The jacket that Nelson was wearing when he was shot and fatally wounded at the Battle of Trafalgar is on display for free at the National Maritime Museum. If you look closely you can even see the hole in the fabric where the bullet entered.
Image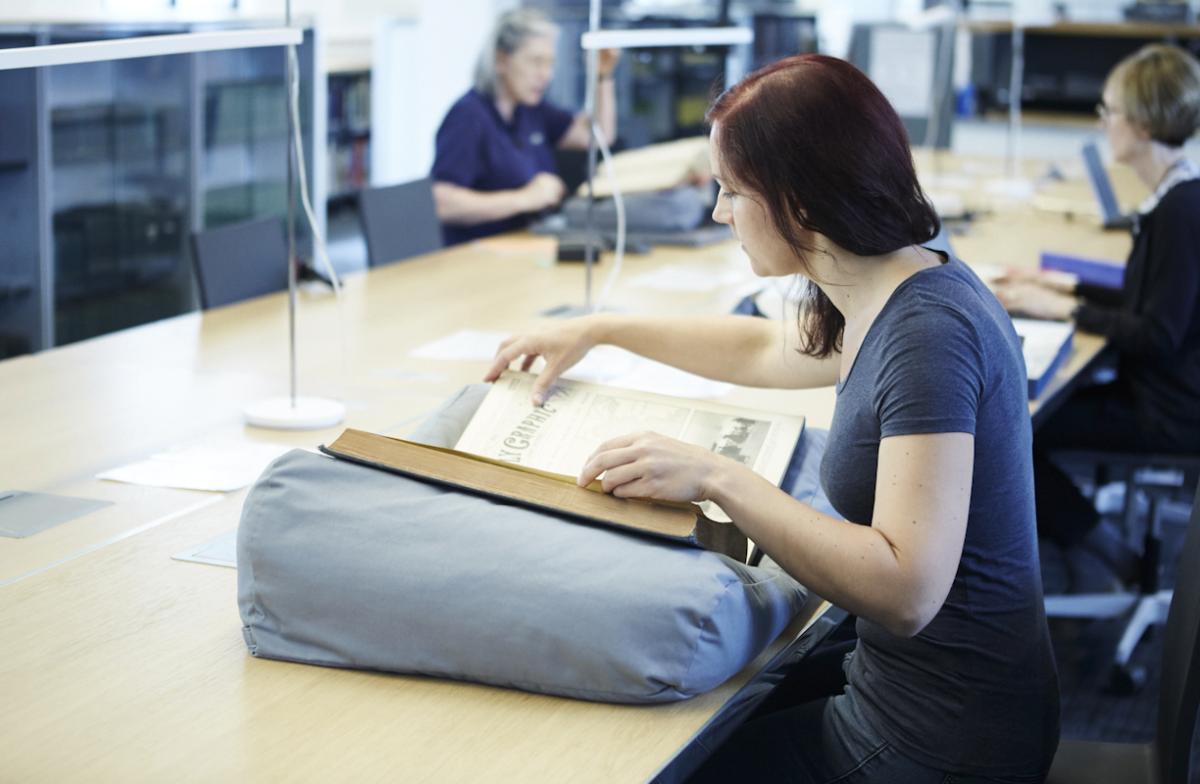 9. Research your ancestors
The Caird Library contains over 100,000 books, 20,000 pamphlets and 8000 rare books, which covers everything from the Royal Navy and piracy to shipwrecks and the two World Wars.
Want to discover more about your past? If you have family members who served or travelled on ships you can trace their history, and learn more about your ancestors. 
Image