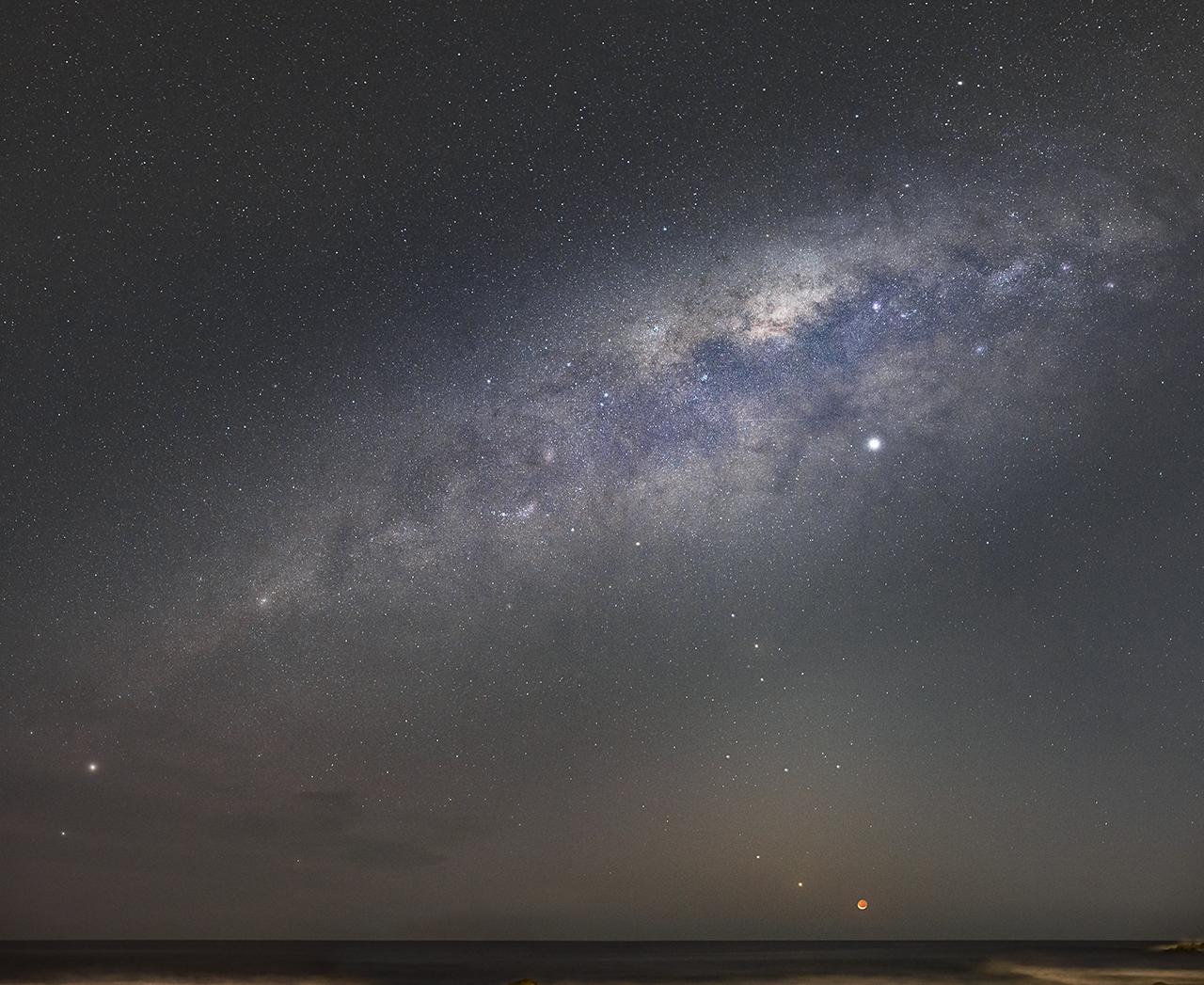 The Four Planets
and the Moon
by Alice Fock Hang
Winner
"A spectacular scene that is both wonderfully composed and professionally executed, with a fine artistic touch that looks like it could have been created by a seasoned astrophotographer. For a 10-year-old to create such a photograph is inspiring. I am excited to see what this young talented photographer creates in the future".
- Ed Robinson, award-winning photographer, creative director and visual consultant. Founder of OneRedEye Visual Communications
"A vast expanse of the sky captured in exquisite detail and with a range of different objects included. The contrast balance on this image is right in the sweet spot and it would be a fantastic image from any age group".
- Steve Marsh, Art Editor at the BBC Sky at Night Magazine
Image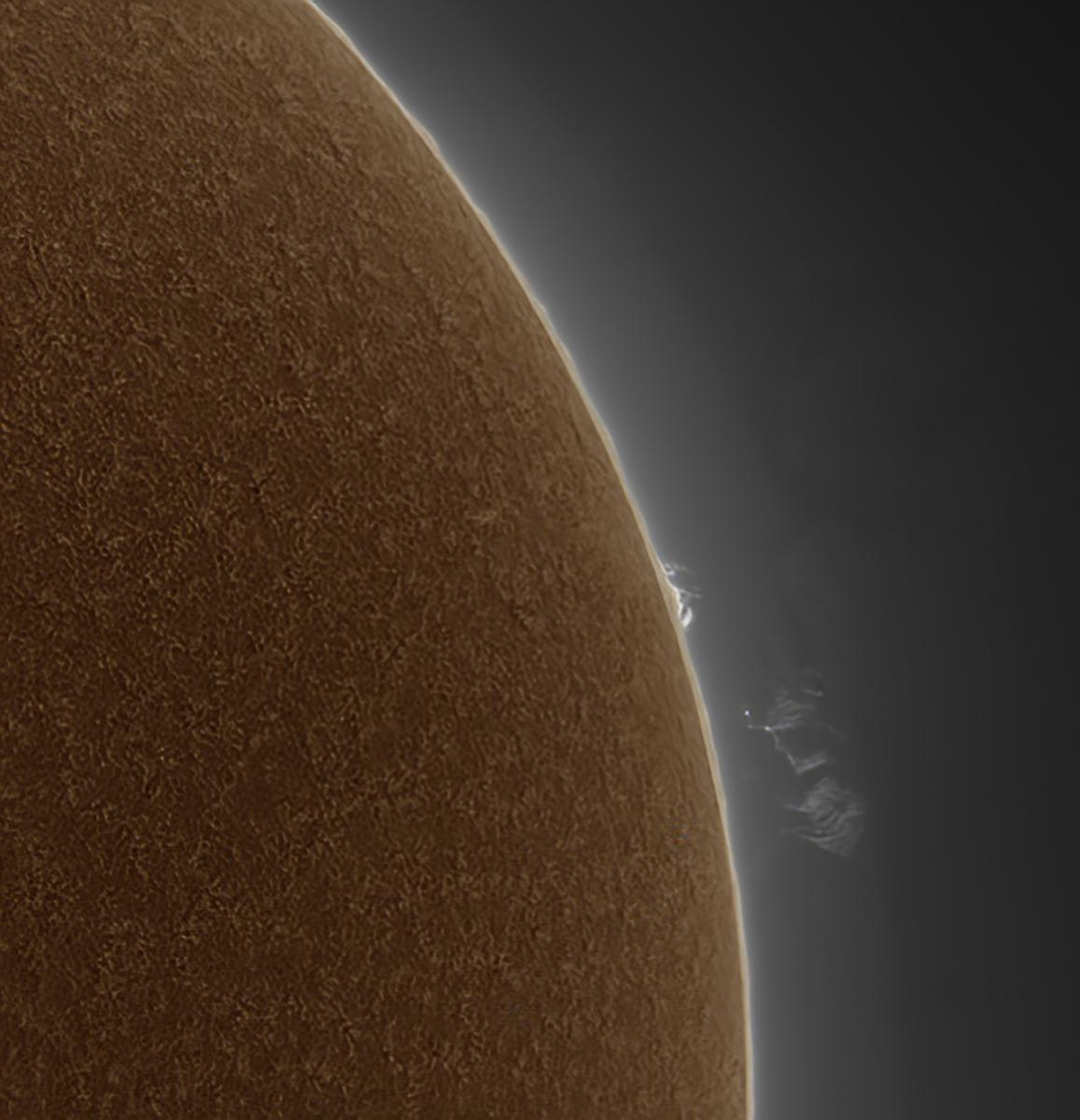 Detached Prominences
by Thea Hutchinson
Runner up
"The Sun feels enormous and powerful, with its edge arching across the image and the swirling contents of the solar disc look as if they are actually moving. The combining of the two images in Photoshop – solar disc and prominence – is well executed and works effectively, so I'm not surprised the photographer is pleased with the result. It's a wonderful image."
-Susan Derges, fine art photographer
Image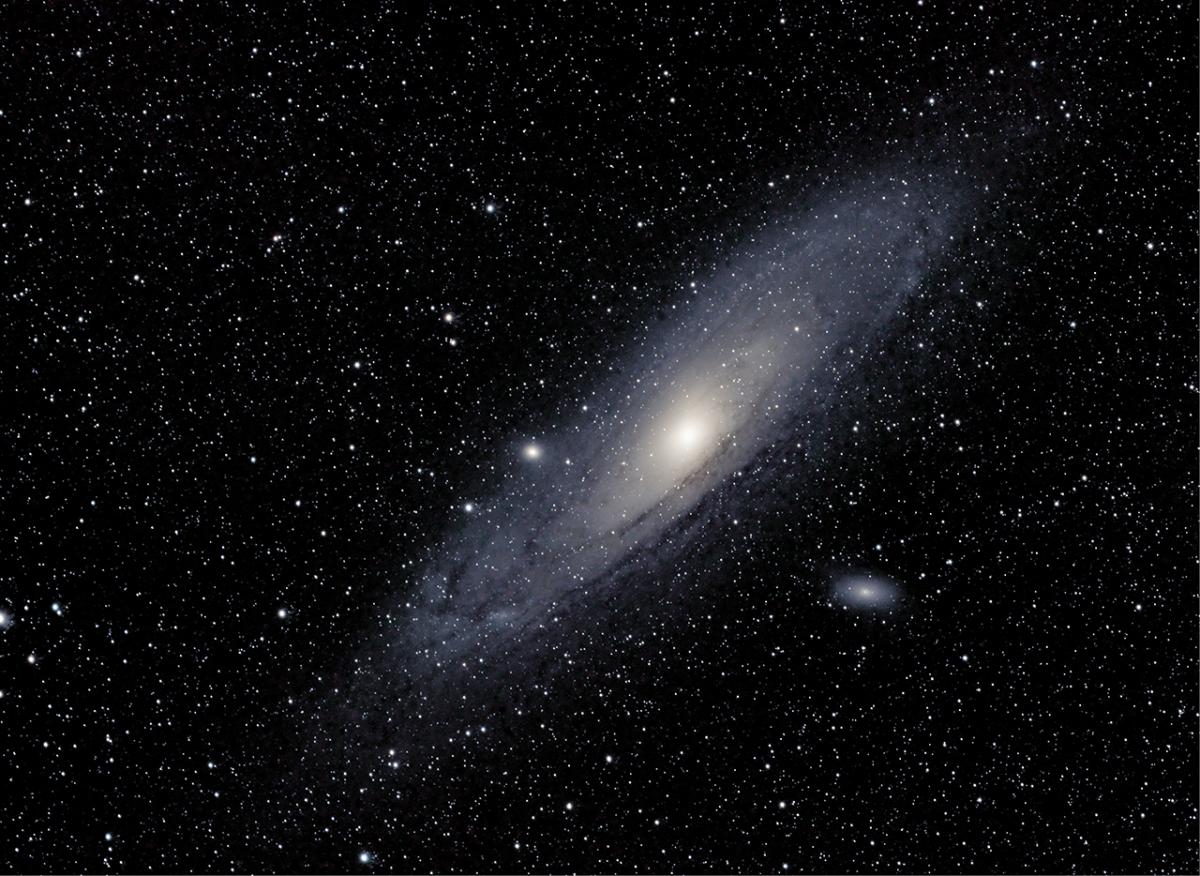 Collision Course!
by Winslow Barnwood
Highly commended
"The fine dust lanes show up against the diffuse nebulosity of the galaxy very well in this image. The exposure and processing of the centre of Andromeda and the two satellite galaxies is just right and they do not dominate the overall composition. Getting the balance just right is a challenging task but it has been achieved here". 
- Mandy Bailey, Astronomy Secretary for the Royal Astronomical Society, Open University lecturer and freelance science editor
Image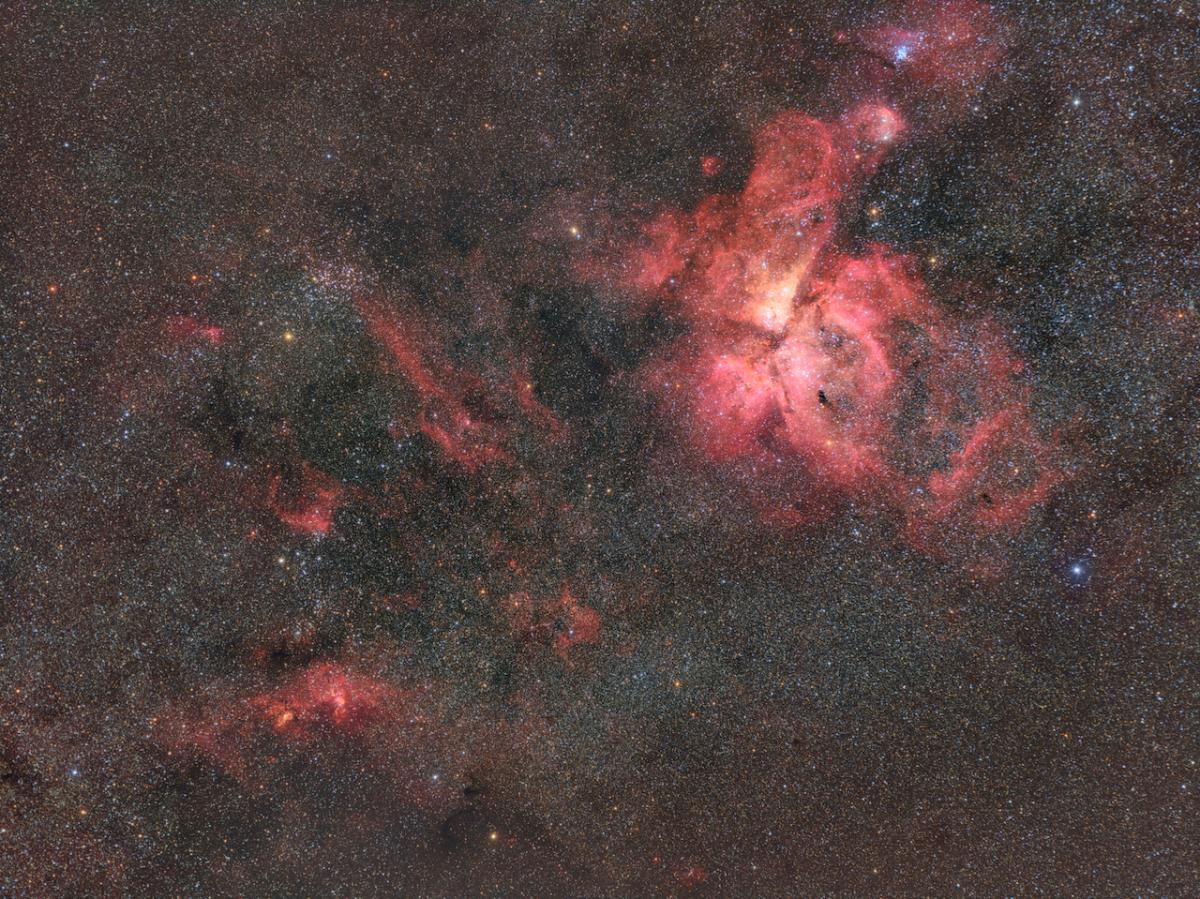 The Carina Region
by Logan Nicholson
Highly commended
"Although it is located in the southern hemisphere, the Carina Nebula is extremely bright, hence a really popular object to capture. However, this image remarkably avoids the usual cliché, depicting the faint and deep dust clouds together with the sparkling interstellar cloud complex in a sophisticated way. The quality of the elaboration tells about the extraordinary image processing ability of the photographer".
- László Francsics, Insight Investment Astronomy Photographer of the Year 2019 Overall Winner
Image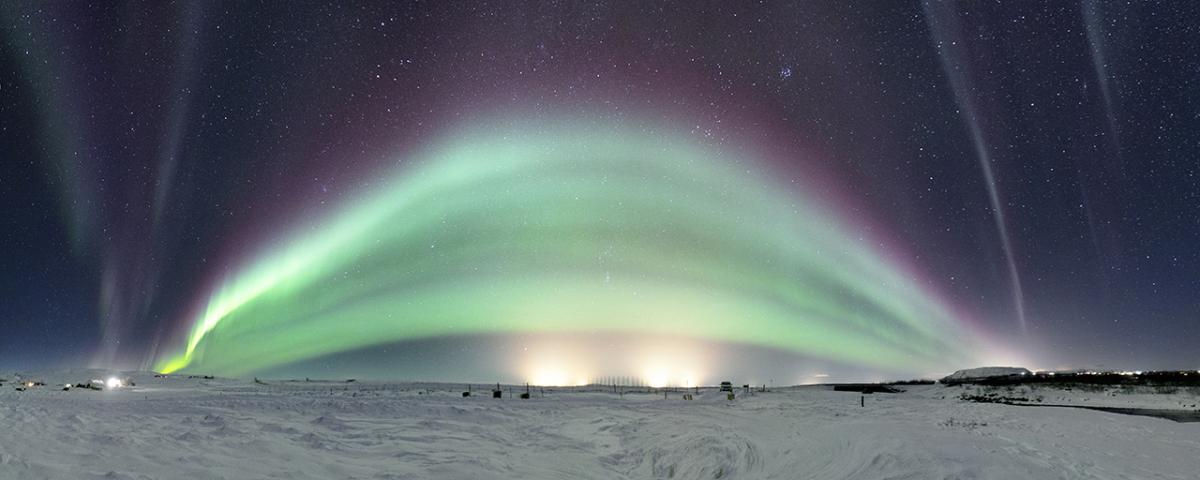 Light Bridge in the Sky
by Xiuquan Zhang
Highly commended
"I really like the way this bridge of light is perfectly centred in the image, along with both Orion and the group of trees below it on the horizon. It communicates the magic of things coming together in the photographer's eye so well".
- Susan Derges, fine art photographer
Image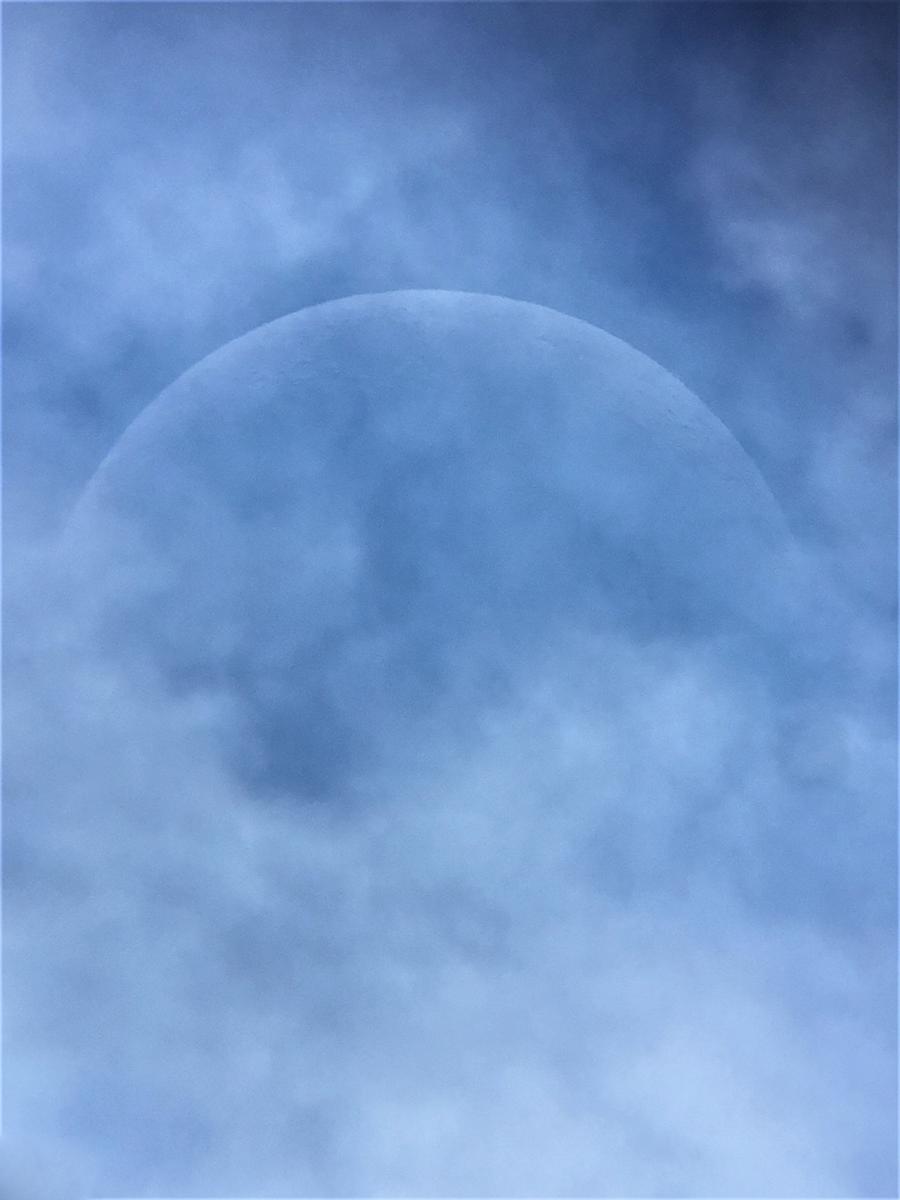 Clouds Across the Moon
by Casper Kentish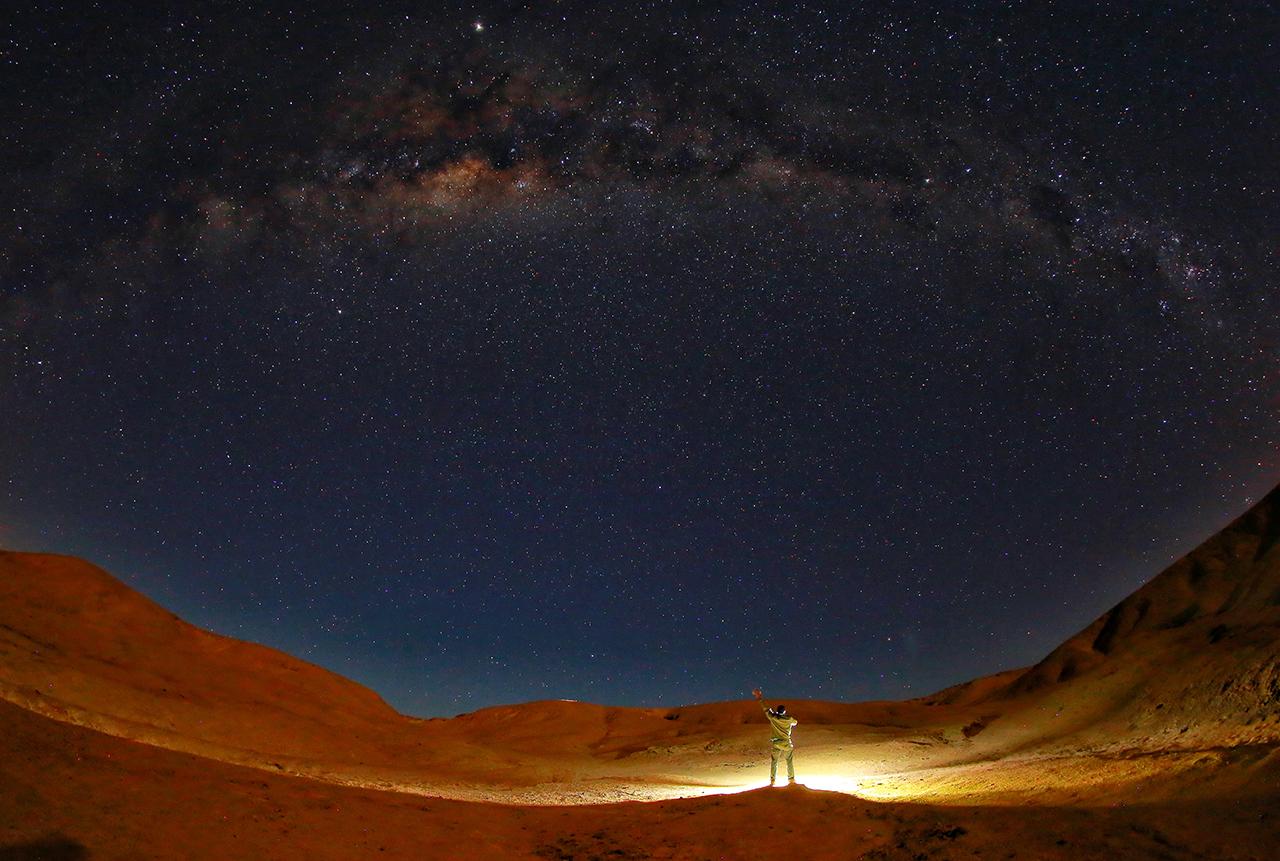 Anniversary of Apollo 11 Mission
by Qiqige (Nina) Zhao
Image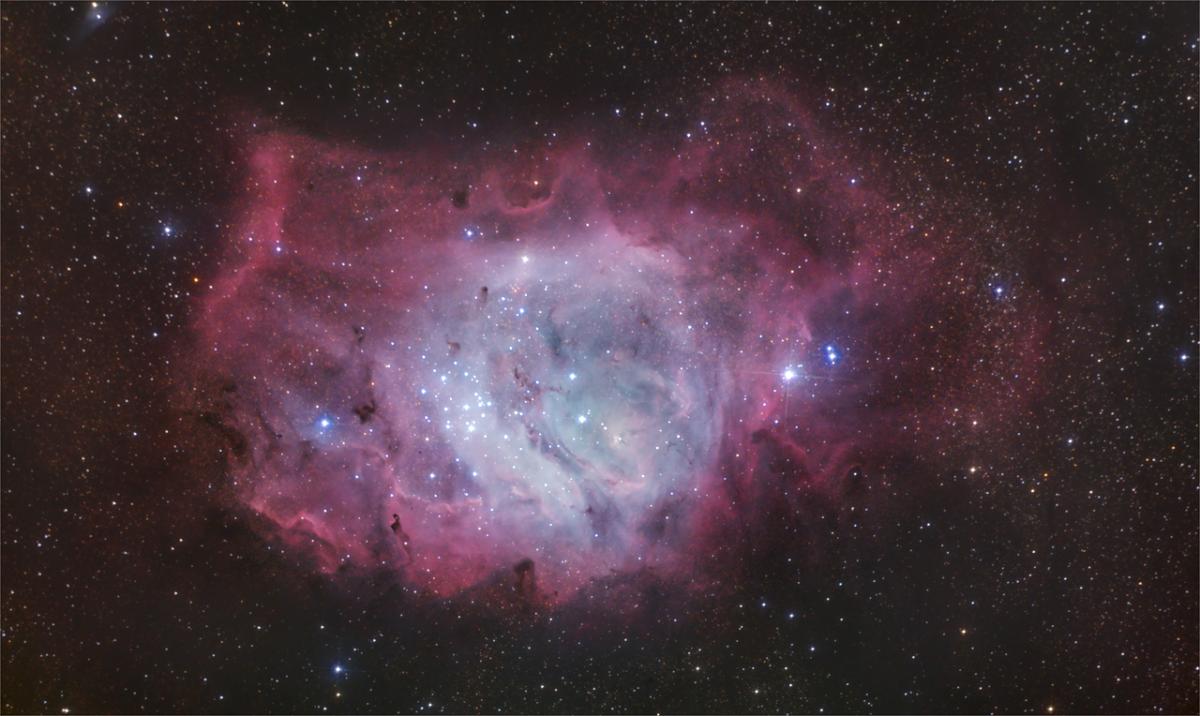 The Teapot's Steam
by Luke Dodd
Image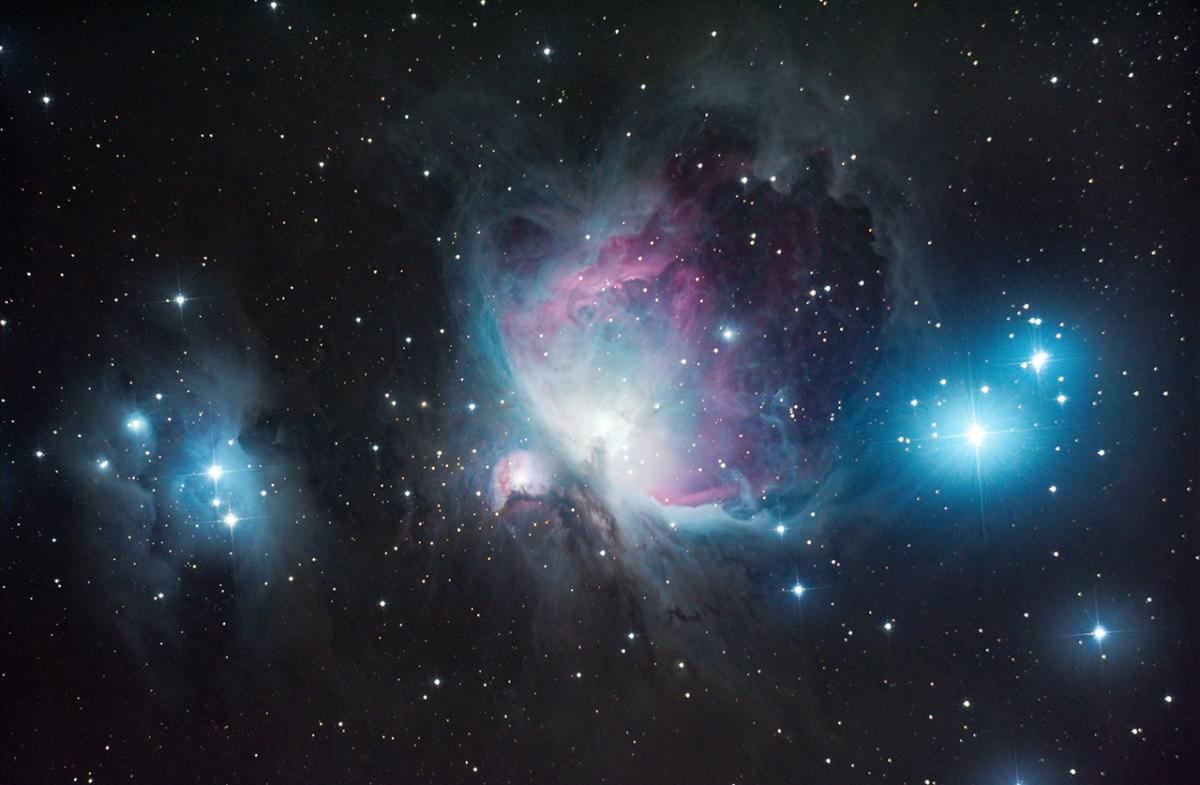 Orion's Sword
by Luke Dodd
Image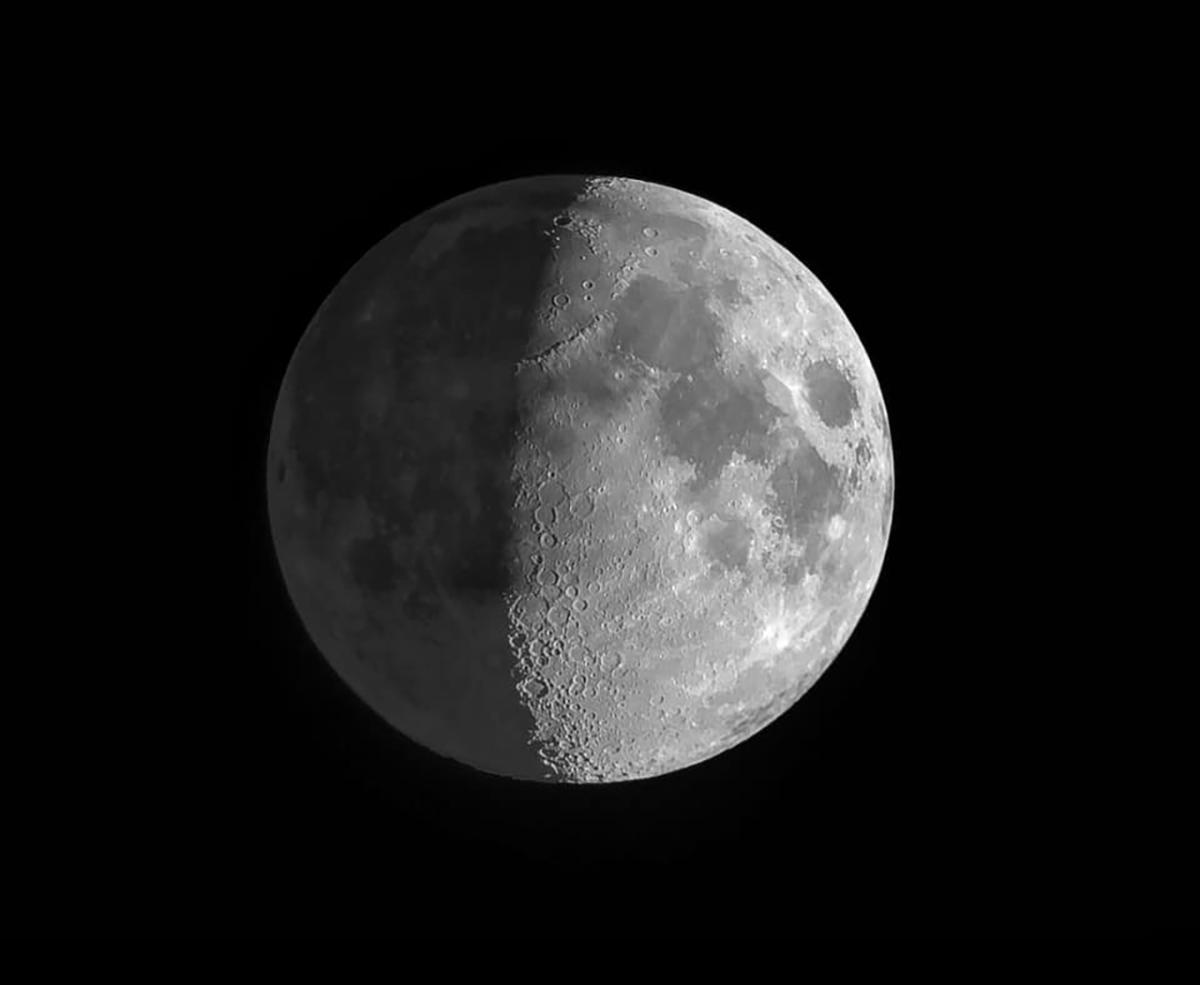 3-D Moon
by Roshaan Nadeem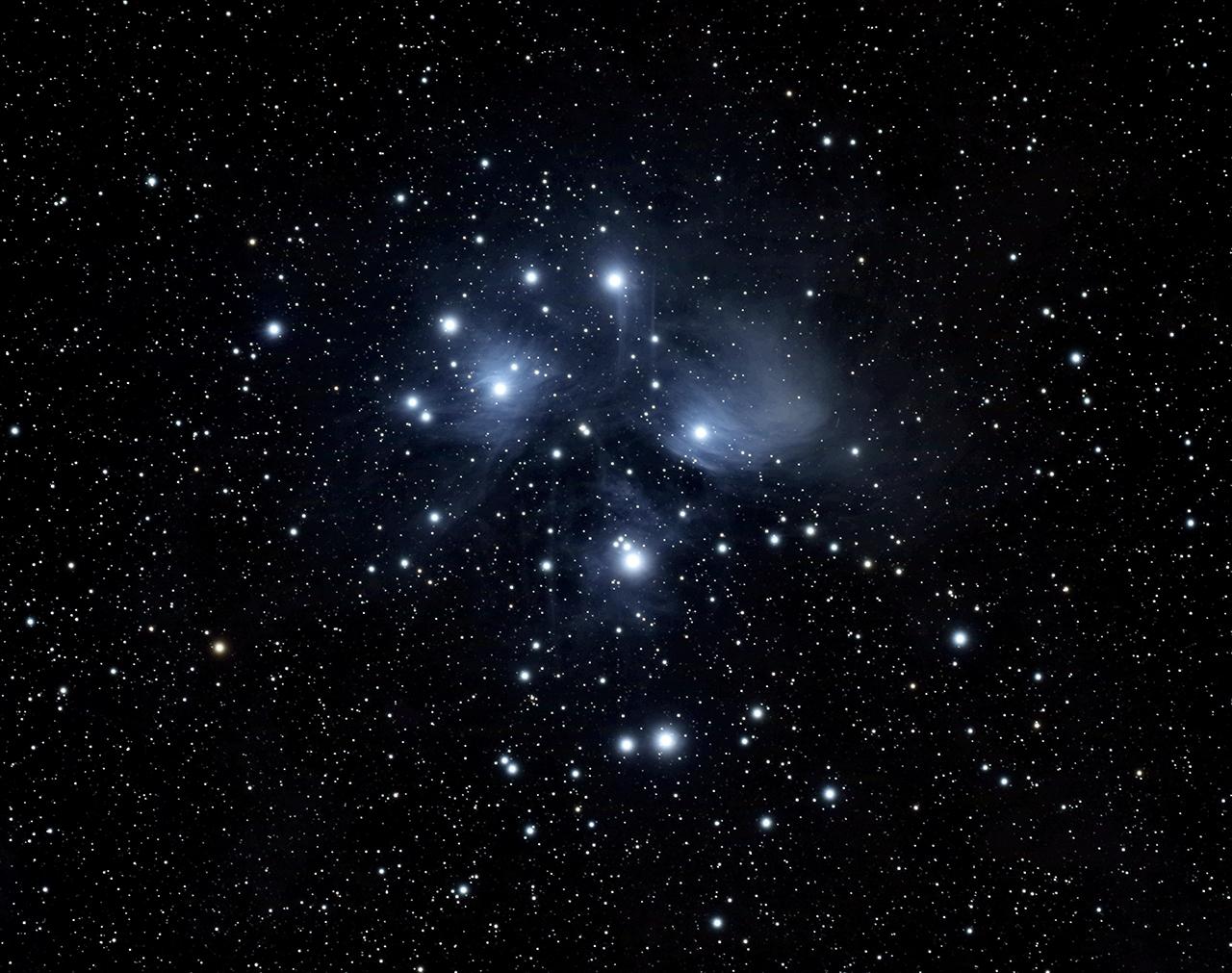 Awash in Blue Starlight
by Winslow Barnwood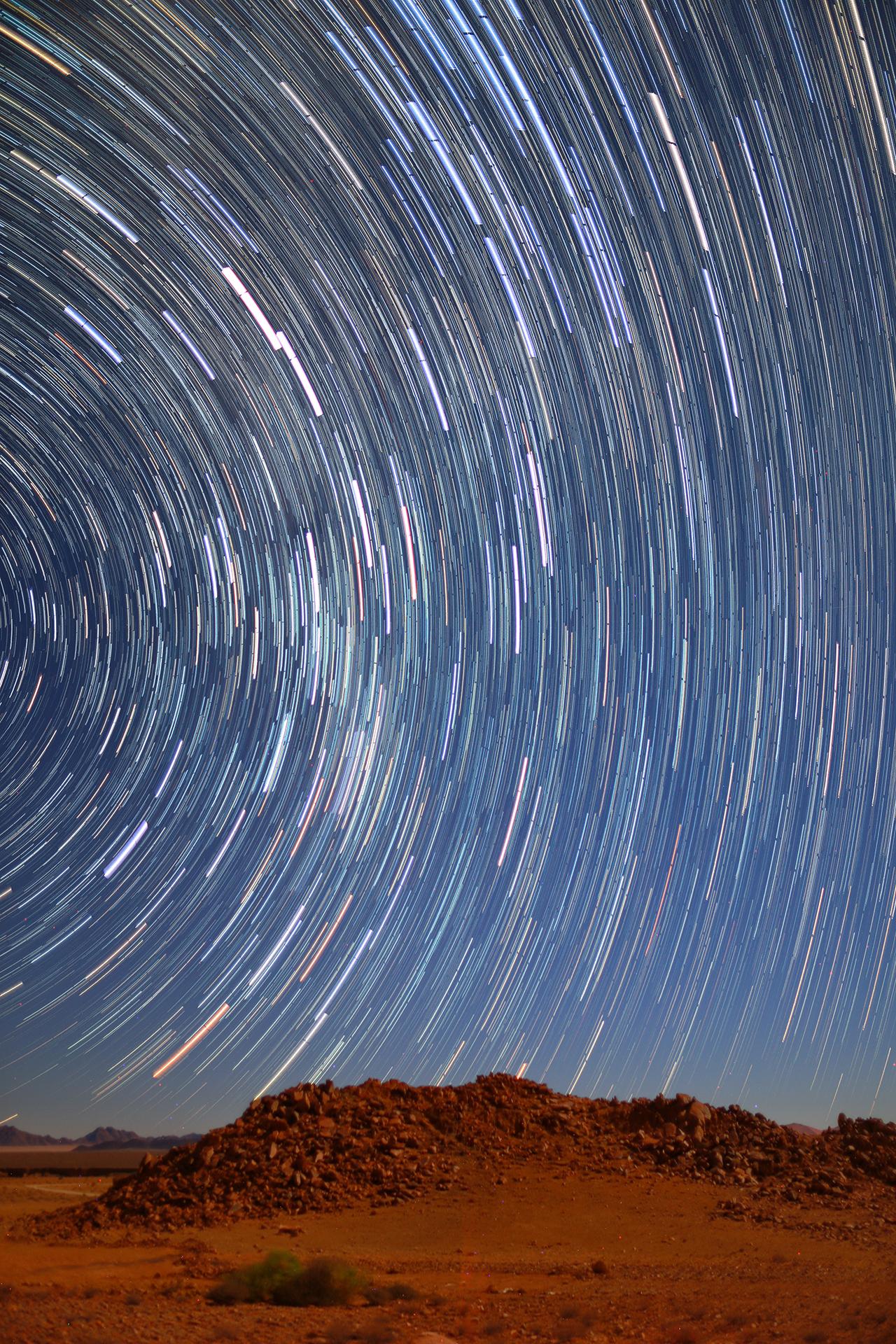 Startrails in Namib Desert
by Qiqige (Nina) Zhao