Applications for 2022-23 Fellowships are NOW OPEN.
The deadline for applications has been extended to midday on Monday 31 January.
Caird Research Fellowships
Royal Museums Greenwich has a well-established fellowship programme supporting high-quality research that provides new perspectives on our collections and supports our public programmes, events and displays. We welcome applications that engage with the guiding concepts flowing from the Museum's social purpose such as identity, diversity, community, creativity and human impacts on the planet and our natural world. Specific themes for our 2022-23 fellowships are as follows:
Caribbean, African and Atlantic histories and material cultures (a fellowship in partnership with the Centre for the Study of the Legacies of British Slavery)
The migration of people, objects and ideas
British identities in imperial, post-colonial and global contexts 
Gendered identities and the maritime world 
Early modern portraiture, architecture and monarchy
Debates concerning the contemporary maritime world
New approaches to histories of shipping and shipping companies
The Royal Observatory Greenwich as a historic landmark and cultural icon
Engagement with our collections is essential, and applicants unfamiliar with these resources should consult the Museum's Library and Archive online catalogues before submitting an application. 
This year we also have some specific collection-based themes:
Research on the Alan Villiers photographic collection from the period 1938-39 (and including his post-war visits to the Persian Gulf) from the perspective of Arab and Islamic cultural studies. The research should involve attention to the maritime voyages of dhows and their wider commercial and cultural context
North American First Nations material culture within the National Maritime Museum's collections, with a focus on the construction, symbolism and use of the objects in question
Research into the provenance of Royal Museums Greenwich's fine art collection, with particular focus on patrons and previous owners who were slave-owners or who benefitted financially from the trade in enslaved people
Japanese objects and representations of Japan in Royal Museums Greenwich's collections
Maori histories in Royal Museums Greenwich's collection
Research ideas
We welcome applications within (but not restricted to) a range of disciplines including:
Art history
Maritime history
Material culture studies
Anthropology
Museum and heritage studies
Creative arts
Conservation studies
Area studies and environmental studies
Cultural geography
Literary studies
Histories of science and technology that complement our core themes of astronomy, navigation, cartography and horology. 
The Museum supports innovative and cross-disciplinary research, and is also keen to encourage creative, practice-based and community-based projects in areas such as the visual arts, heritage, performance and literature. If your application falls into these categories, we strongly recommend that you make contact with the museum before submitting your proposal so that we can ensure its eligibility within the fellowship programme. Please address your enquiry to: research@rmg.co.uk.
Who can apply
Royal Museums Greenwich actively encourages candidates from diverse backgrounds to apply. The fellowship programme typically supports study at a post-doctoral or equivalent level, and we welcome applications from candidates of all nationalities and career stages. Queries regarding eligibility should be sent to: research@rmg.co.uk
Duration and funding
Duration of proposed fellowships will be determined by the candidate and can run for a minimum of 3 months and a maximum of 12 months.
The proposed length of the fellowship must be supported by a timeline clearly setting out project milestones.
The Fellowship award is £1,600 per calendar month. The award can be paid direct to the Fellow's Institution or to the Fellow, in which case UK tax and National Insurance will be deducted at source.
Fellowships may commence in the October following appointment or earlier by arrangement.
Candidates who submit longer-term proposals may be invited for interview.
Conditions of the fellowship
The Museum will receive printed acknowledgement in any and all publications resulting in whole or in part from research carried out during the period of the Fellowship.
The Fellow will provide the Museum (through the Research Department) with copies of all publications supported in whole or in part by the Fellowship.
The Fellow will provide the Museum with a written report on the completion of their Fellowship.
During the tenure of the Fellowship, a Fellow will be expected to attend conferences or symposia on behalf of the Museum and to participate in Museum programmes and events for a variety of audiences, including seminars, writing blogs and talks.
How to apply
The deadline for applications has been extended to midday on Monday 31 January.
Four documents are required:
A completed application form, which asks for brief personal details, the title and duration of the proposed research project and the names and addresses of two academic referees.
A curriculum vitae; this should be kept short (a maximum of 3 pages) and include details of the applicant's education, employment history and major publications or papers delivered.
An outline of the proposed research project, which should not exceed two sides of A4 paper.
A timetable for its completion, and proposals for making the results available*
*While the Museum does not undertake to assist with publishing research work accomplished during the Fellowship, we are keen to explore potential routes to publication where the candidate and the Museum believe this would be beneficial.
Please note: e-mailed applications are preferred, although we will also accept applications by post.
Please return your application form, CV, research proposal and timetable to:
Fellowships Administrator
National Maritime Museum
Greenwich, London SE10 9NF
Tel: +44 (0)20 8312 6716
Reference letters
Applicants should send a copy of their application to their nominated referees at the time of or in advance of its submission, asking the referees to comment on their professional knowledge of the applicant and the contribution the project would make to scholarship.
Referees should be asked to send their letters direct to the Museum at the above e-mail or address by Monday 31 January.
Please note: e-mailed reference letters are preferred.
Outcome of applications
Applicants will be informed by late February 2022 if they have been successful or have been selected for interview.
Interviews by the Academic Awards Committee will be held at the Museum in February/March 2022.
For any further information please email the Fellowships Administrator on research@rmg.co.uk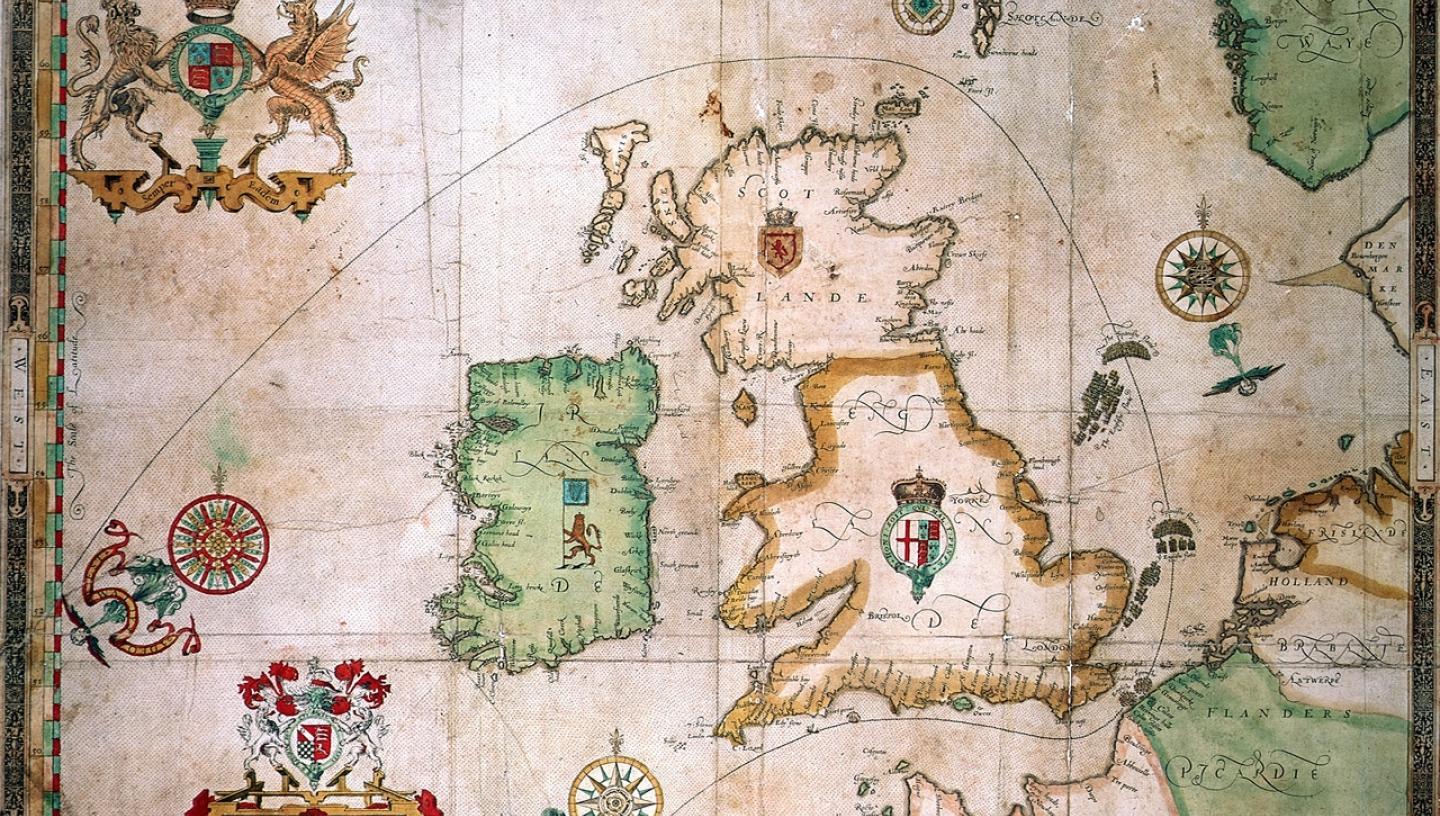 Research at Royal Museums Greenwich
Find out about our current research projects, opportunities and conferences