Essential Information
| | |
| --- | --- |
| Location | |
| Price | Free |
| | |
The gallery is about the movement of people, goods and ideas across and around the Atlantic Ocean from the 17th century to the 19th century. The connections created by these movements changed the lives of people on three continents, profoundly affecting their cultures and societies and shaping the world we live in today.
Explore the connections between three cultures, spanning three centuries of exploration, trade, war, enslavement and resistance. Explore items from  transatlantic slave trade including a rare and detailed daily logbook from the slave schooner Juverna, written by Master Robert Lewis, which includes observations on a classic Triangular Trade slaving expedition from England.
Atlantic Worlds also recounts the stories of some of the people involved in the resistance movement and the campaign for the abolition of the transatlantic slave trade – including Toussaint l'Ouverture, Olaudah Equiano and Samuel Sharp whose acts of resistance and rebellion were crucial to the turning of European public opinion against the trade.
Gallery highlights: resistance, rebellion, identity and culture
Portrait of Toussaint l'Ouverture, 'Chief of the French Rebels in St Domingo'. 
Akan gold weights in the shape of rifles and cannons.
Portrait of Olaudah Equiano, from his self-published book 'The Interesting Narrative of the life of Olaudah Equiano, or Gustavus Vassa, the African'.
A 19th-century wooden snuff box carved with representations of African life and a scene copied from a medal commemorating the abolition of the slave trade.
Portrait of Ignatius Sancho from 'Letters of Ignatius Sancho, an African, to Which Are Prefixed Memoirs of His Life.'
African Seaman's Testimonial engraved on a powder horn.
Bust of Jean-Jacques Dessalines, first Emperor of Haiti (1804–06).
Yombe funerary effigy, Congo, mid-18th century.
York Election ticket, 1807, used to vote for William Wilberforce, inscribed 'HUMANITY IS THE CAUSE OF THE PEOPLE'.
Single-head drum, likely to have been obtained in expeditions against Nana Olomu in 1894 or during the Brass River expedition of 1895.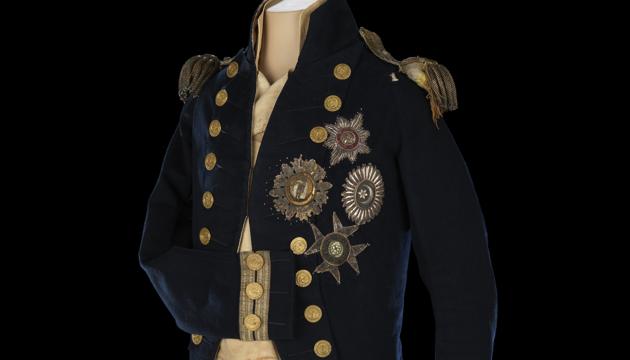 National Maritime Museum
Guaranteed entry time
Access to all free galleries and activities
Exposure: Lives at Sea exhibition
Paid exhibitions not included