Essential Information
| | |
| --- | --- |
| Location | |
| Price | Free |
| | |
This helmet belonged to Natasha Lambert BEM, an intrepid sailor, adventurer and fundraiser.
Born with quadriplegic cerebral palsy, a condition that affects her limbs and speech, Natasha sails using specially adapted 'sip-and-puff' technology.
In 2020, Natasha embarked on a 2,808-mile journey across the Atlantic Ocean, controlling the yacht using just her mouth. She also wore boxing gloves while sailing to minimise involuntary hand movements.
In completing her voyage Natasha, aged just 23, became the first person to sail across the Atlantic using the sip-and-puff system.
See the helmet and gloves she used during her history-making voyage in the Sea Things gallery at the National Maritime Museum.
What is sip-and-puff technology?
Natasha's father Gary developed the specially adapted 'sip-and-puff' system which enables Natasha to skipper the boat.
By 'sipping' in on the straw, held in place by the helmet, the boat is steered right (starboard). By 'puffing' out, the boat is steered left (port).
Natasha is also able to 'trim' (adjust) the sails using the same system. To switch between the sail and steering function, Natasha uses a light-beam switch controlled by her tongue.
Gary taught himself coding in order to create this bespoke system for his daughter. Initially Natasha used the sip-and-puff controls for a model boat on a boating lake, before graduating to skippering a full-sized sailing boat.
For Natasha, the technology has been life-changing: "I am unable to walk across a room, but with sailing I can cross oceans," she says. "I love being in control."
Image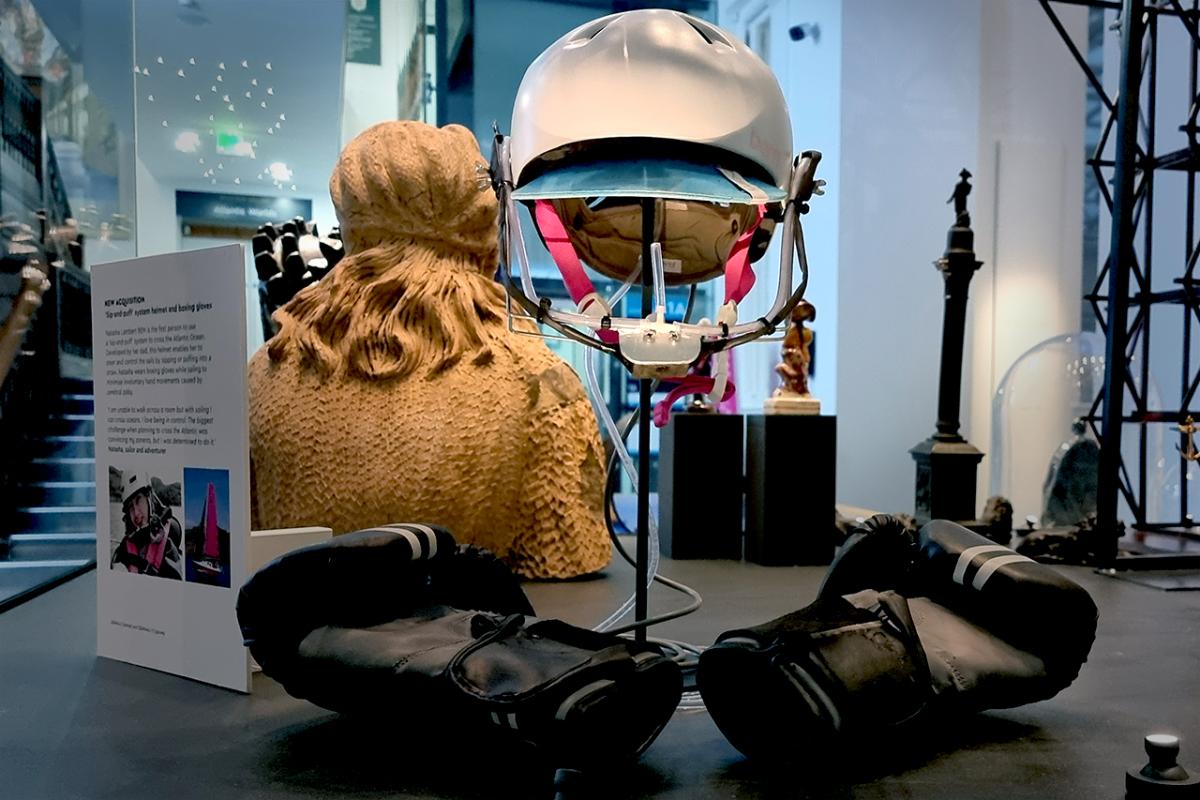 Celebrating Disability History Month
Natasha's love of sailing began at the age of nine, on a family holiday to the Lake District.
"When we came back home, she wanted to sail," Natasha's mother Amanda explains. "We had to figure out how she could continue locally, and set about organising it."
Fast forward to 22 November 2020, and Natasha – accompanied by her family and a small crew – embarked on her most ambitious adventure yet.
The 23-year-old's journey across the Atlantic saw her depart from the Canary Islands on Blown Away, a 46-foot catamaran. On 11 December, Natasha and the crew reached St Lucia, completing the crossing in 18 days, 21 hours and 39 minutes.
In November 2021 the National Maritime Museum acquired the helmet and gloves Natasha used when cross the Atlantic.
These objects have been placed on display as part of the Museum's activities for UK Disability History Month. They will be on display until summer 2022.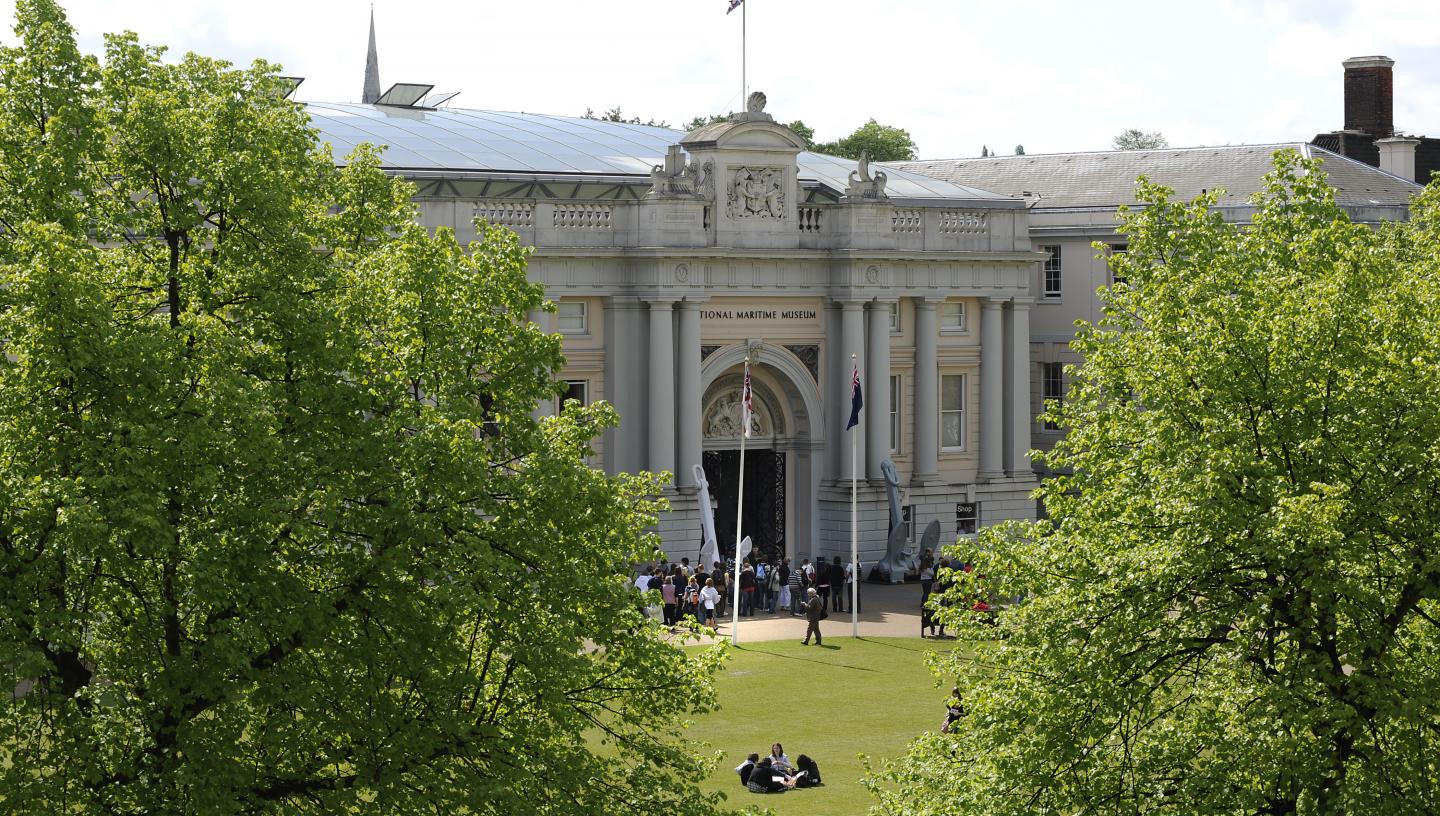 Visit the National Maritime Museum
Discover epic stories of exploration and endeavour that have shaped our world today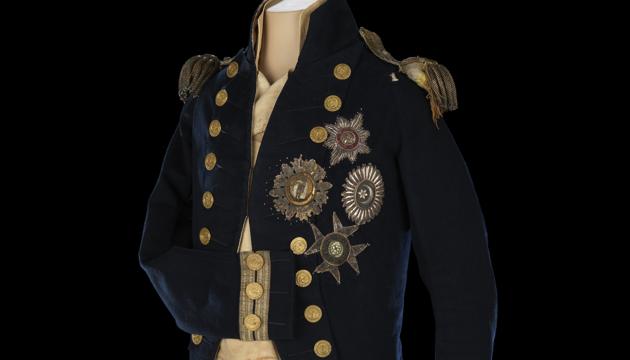 National Maritime Museum
Guaranteed entry time
Access to all free galleries and activities
Exposure: Lives at Sea exhibition
Paid exhibitions not included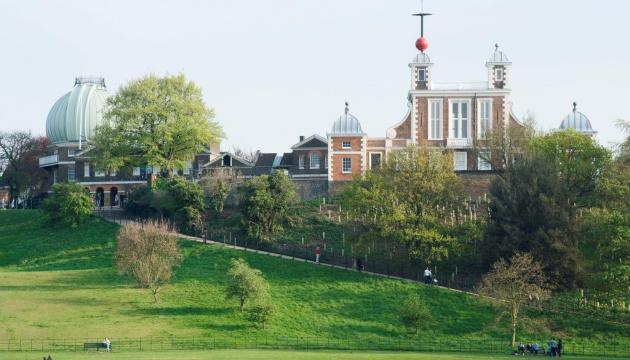 Member tickets
Free Museums entry
Priority booking
Membership card number required
Advance booking recommended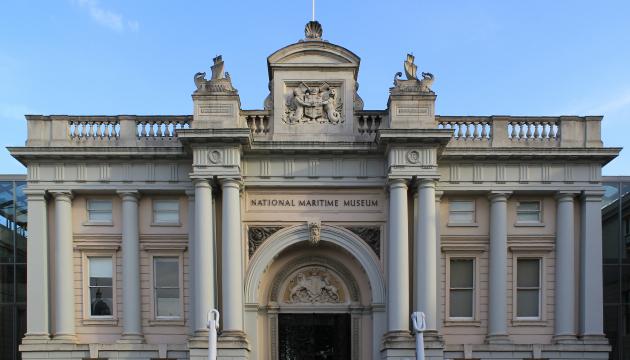 Become a Member
Unlimited entry all year
Royal Observatory
Cutty Sark
Planetarium Shows
Special exhibitions
| Direct Debit | One-off |
| --- | --- |
| Individual: £50 | Individual: £60 |
| Family: from £65 | Family: from £75 |