Go behind the scenes at our latest showcase, hosted by Eventist
When Eventist contacted us, requesting to host their next showcase at Queen's House, we jumped at the chance! The opportunity to work with one of our newest catering suppliers, Food by Dish, on a right royal feast to tie in with the Queen's Platinum Jubilee was simply too good to be true and we couldn't wait to give you a little sneak peek behind the evening itself.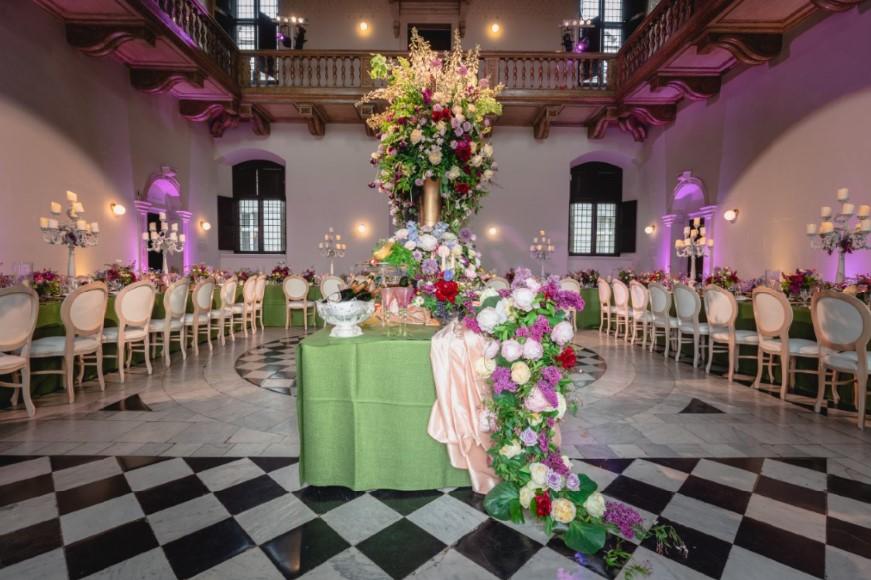 As with the majority of our events, we had to wait until the Queen's House was closed to the public at 5pm, allowing us just a few hours to create a magnificent regal set up. In came Eventist and their team of caterers! The Eventist group includes Food by Dish (one of our approved suppliers), Alison Price and Co. and Zafferano, to name just a few so we knew we were in very good hands. Alongside Eventist were production supplier Event Concept and their floristry partner Veever's Carter who worked wonders on the breathtaking visuals.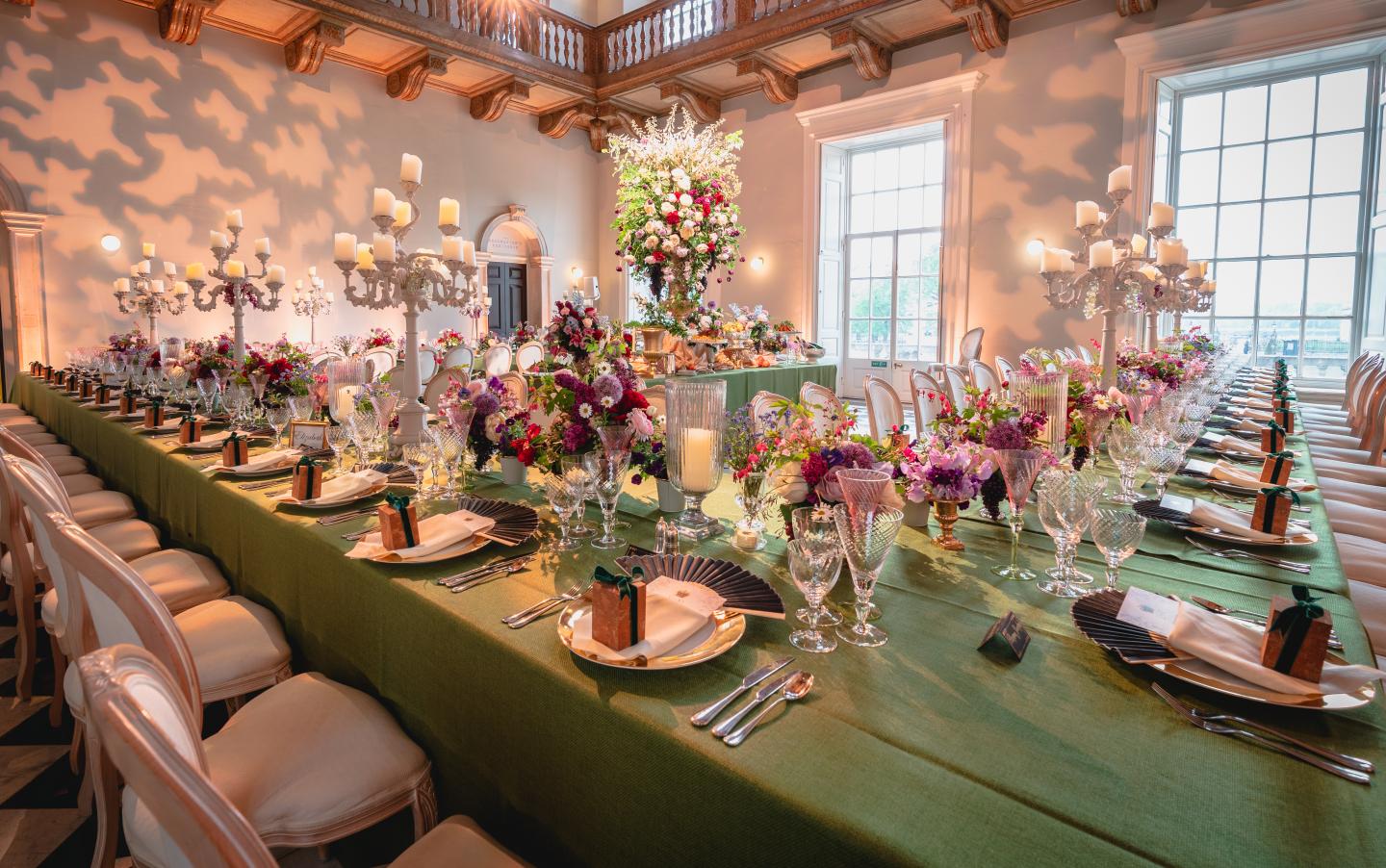 Guests arrived to Greenwich aboard a boat owned and operated by Thames Luxury Charters and were escorted from Greenwich Pier to our grounds by a troupe of regency performers who were also on hand to show guests to their seats. Guests were welcomed first into the Undercroft of the Queen's House, dressed by YaHire, where guests could leave their coats and find out where they were to be sat. The table plan was in the form of a tree; each guest lifted their own leaf from the tree with their table number on it.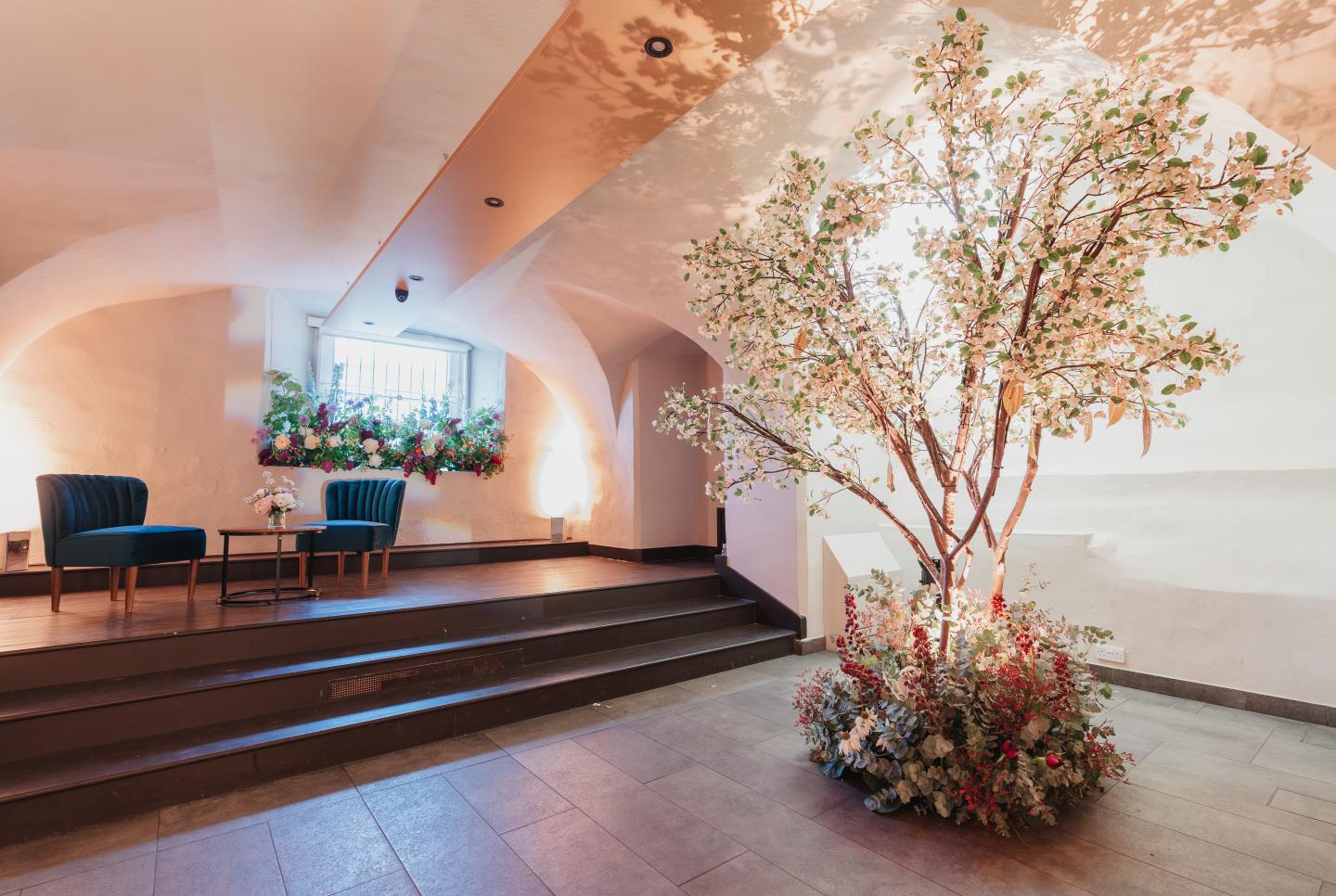 On arrival to the Great Hall, a string quartet provided by Prelude played modern music with a twist whilst guests took their seats, marvelling at the hall's original black and white marble floor, the gold leaf ceiling lit up with lights and the regal banquet display in the centre of the space.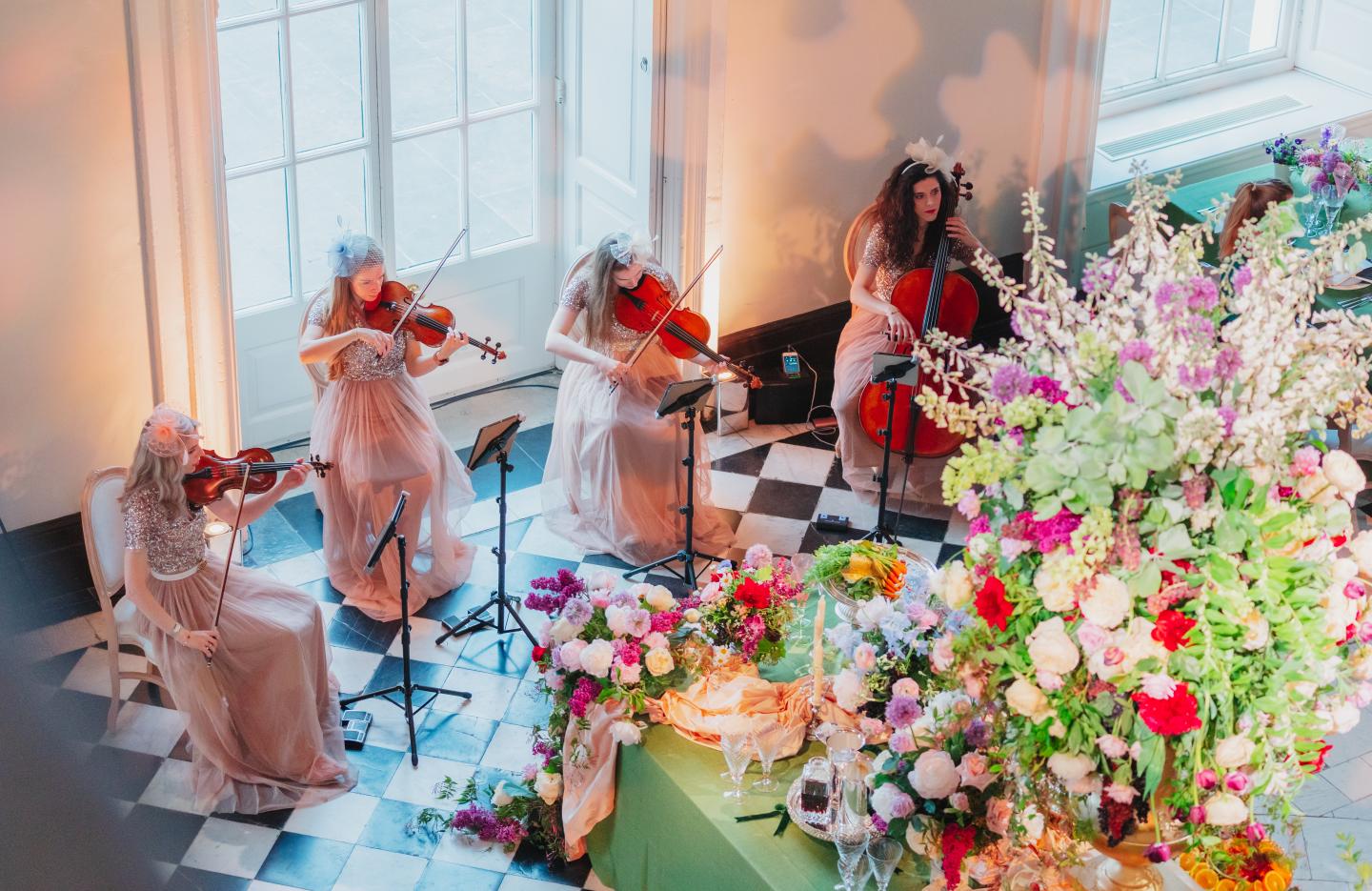 The guests feasted on heritage salt baked carrot tartare, nasturtiam and wildflower honey buttermilk followed by roast goose, golden raisin and pine nut, potato saladaise, muscat grape and sauce grand veneur whilst networking and soaking in the atmosphere.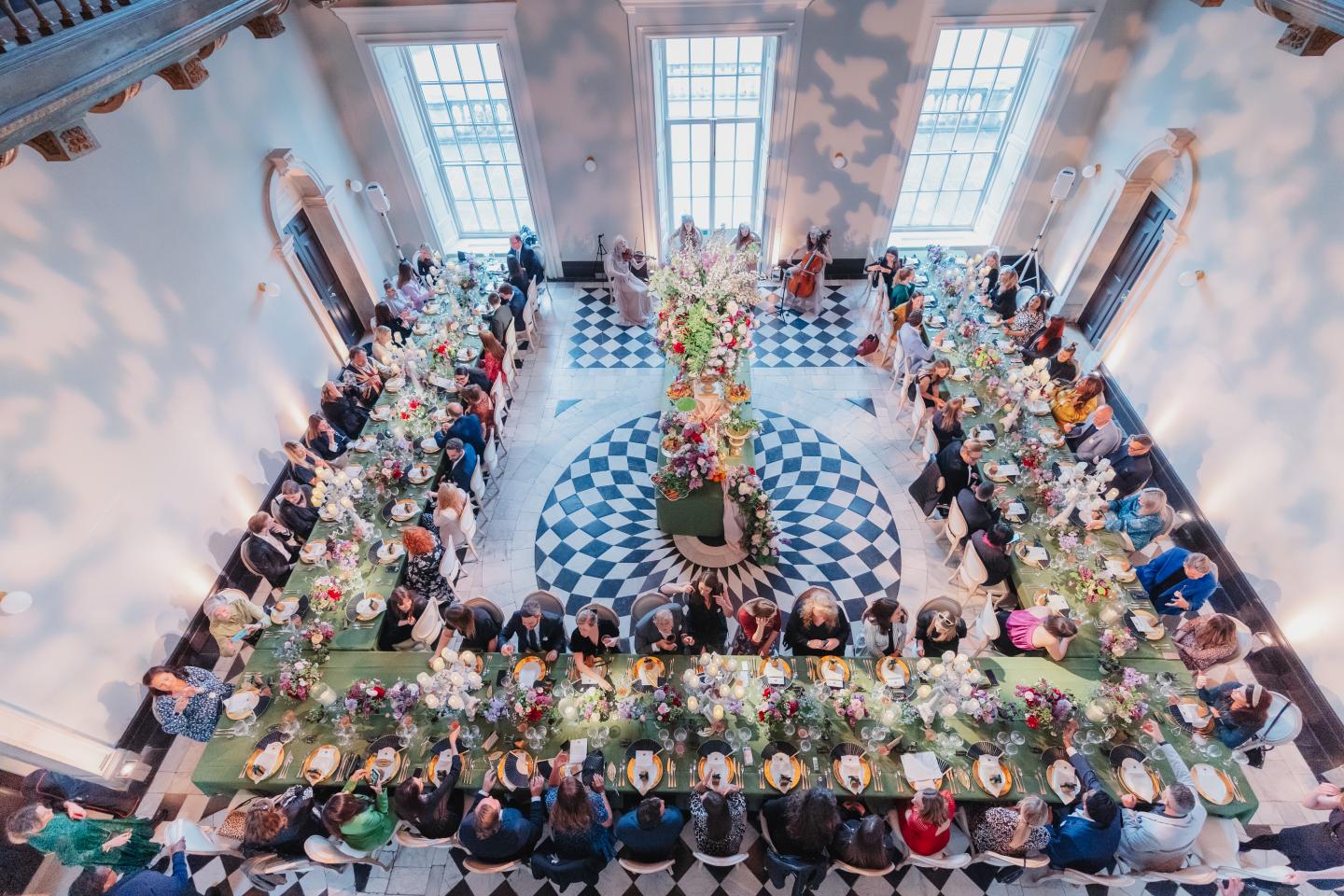 It was an absolute delight to host this wonderful event with our supplier partners and the feedback below confirms that guests too had a thoroughly enjoyable evening. 
"It really has inspired us for future events and I am looking forward to working with you all in the near future on upcoming events where we can call on you as our partners."
"I just wanted to say thank you so much for a really wonderful evening in spectacular surroundings last night. Everything was perfect and the attention to detail with everything incredible. The food was amazing and I really enjoyed meeting your colleagues. It was also great to meet with you face to face."
"Thank you for the most wonderful evening. It was perfect in every way."
"Thank you for such a fantastic night – it was honestly the best showcase/invitation I have received.  The venues, the food, the flowers, the drinks – all absolutely incredible."
"I just wanted to say a big thank you for last night, what a spectacular event! Incredible setting(s) and the food was exceptional. Thank you for hosting us, we had a really lovely evening that helped ease us back in post bank holiday."
A special thank you to Sarah of Jeff Oliver Photography for capturing such spectacular images.