Making Landmarks is our exciting new youth project that launched in 2021. The programme works with underrepresented young people at the museum, building new relations and shifting perceptions with the aim to make the museum more accessible in future.
Working in partnership with young people over a 2 month period to creatively respond to stories, themes and objects from the collection based around identity, belonging and migration; outcomes of each project will be showcased in the wider community and act as a public landmark for that period of display. 'Landmarks' will pop up on billboard posters, in libraries, within shopping centres and signpost the thoughts, feelings and voices of young people in conversation with the museum collection. As a navigational tool, these landmarks will also play a pivotal role in widening the museum audience.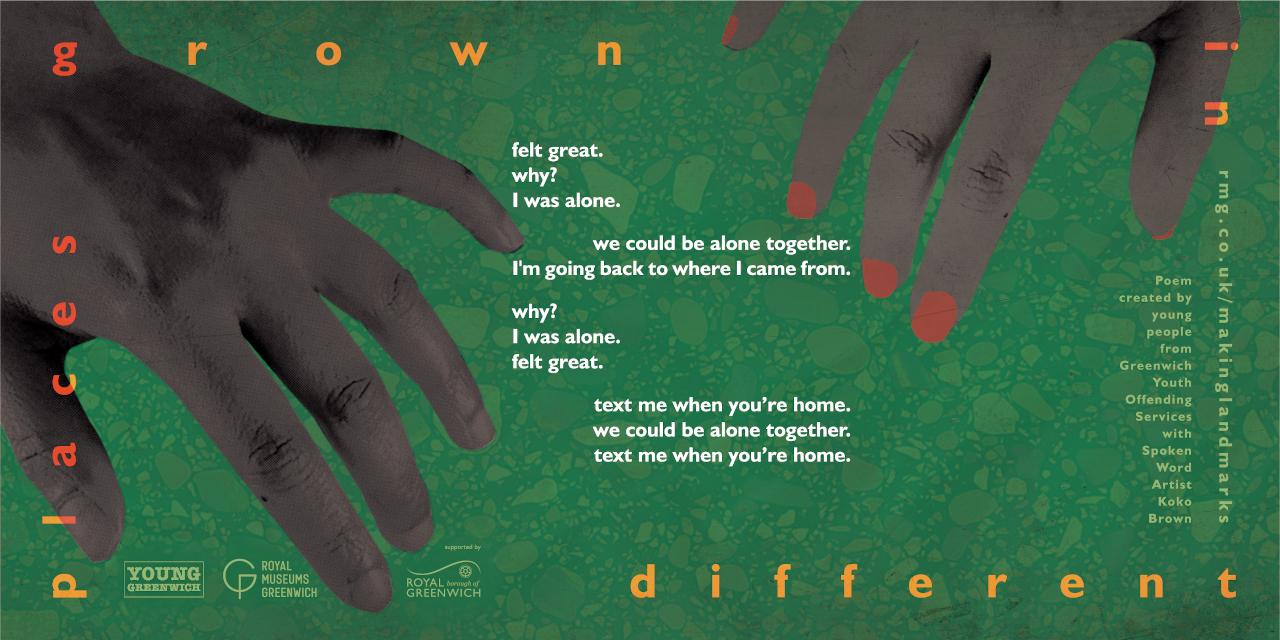 Making Landmarks aims to expand new audiences and play a critical role in developing a future museum where young people can develop a sense of belonging, feel safe and are positively represented.
If you are an organisation that works with young people in care, young offenders or young people living with a mental health condition and would like to be involved then please do get in touch by emailing youngpeople@rmg.co.uk or call +44 (0)208 312 8528.