20 Jan 2021
As we mark International Day of the Seafarer on the 25 June 2021, it is important to remember the huge sacrifice seafarers are making. As the crew change crisis continues, hundreds of thousands of seaworkers cannot leave their ships and return to their families due to coronavirus.
by Laura Boon, Exposure: Lives at Sea exhibition curator
On any given day, there are approximately one million seafarers at sea on approximately 60,000 cargo ships. Over 85% of all goods in the world are carried by ship.
So many aspects of our day-to-day lives are made possible thanks to seafarers.
Yet all too often, their contribution goes unrecognised.
When proposing the new National Maritime Museum exhibition Exposure: Lives at Sea in early 2020, one of our aims was to increase awareness of the importance of seafarers. 
During lockdown that importance was really driven home.
The initial shortages in supermarkets made many of us more aware of the global supply chain. Although there was an increased (and deserved) appreciation of the role that supermarket workers and delivery drivers played in keeping our fridge and cupboards stocked, this recognition rarely extended to seaworkers.
No way home: the seafarers stuck abroad due to Covid restrictions
Many seafarers have paid a high personal cost during the Covid pandemic.
As governments restricted movement of foreign nationals and commercial flights were suspended, seafarers became deeply impacted. Seaworkers often travel thousands of miles by plane from their workplace on a ship to their home. This logistical puzzle began to unravel as seafarers found their access to ports heavily restricted, commercial flights home unavailable or their relief crew unable to reach them.
Quarantine restrictions and difficulty in accessing travel visas further hampered efforts to get seafarers home.
Hundreds of thousands of seafarers are still stranded, and is estimated that crew change costs are currently three times higher than under normal circumstances.
These issues have been called a humanitarian, safety and economic crisis by the International Maritime Organisation (IMO), a UN agency.
As part of their job seafarers accept that they will spend periods of time away from their families, but leave is keenly looked forward to. 
Depending on the role seafarers may sign up to days, weeks or even up to 11 months at a time away from home. Currently however, many are working to unclear end dates which is detrimental to their physical and mental wellbeing.
Seafarers have missed key life moments, from their wedding day to the birth of their child. Some have even been deprived of the opportunity to say goodbye at the funeral of a loved one. There are also accounts of seafarers being denied access to medical evacuation due to illness or injury. This is unprecedented.
During lockdown many of us on dry land learnt new skills, from bread baking to hair cutting (with varying levels of success). Seafarers are generally a fairly self-sufficient community, with skills like barbering already being common. However this has been tested to the limit: one Captain of a container ship had to resort to performing dentistry when two of his crew developed severe toothache and access to a dentist on shore was denied. 
Other seafarers have been stranded in foreign ports or remain at home, unable to join their ship. If they are not working they are not being paid, leaving many unable to support their families. Workers have had their wages docked, leading to financial difficulties.
Like all of us, all six of the photographers in the exhibition Exposure: Lives at Sea have been personally affected by lockdown. One of the photographers, Cezar Gabriel, was stranded on his ship just off the coast of Brazil. Cezar works as a chief engineer and is used to spending periods away from his home in Romania, yet the additional three months stranded on the ship made this the longest period of time he's been away from his family in 19 years.
Supporting seafarers in crisis
Many seafarer welfare charities and unions have been working behind the scenes to both support the seafarers and campaign for international political support to enable the freedom of movement of seafarers.
A number of countries, including the UK, have designated seafarers as keyworkers in an attempt to speed up repatriation and enable greater freedom of movement.
Yet the problem persists, with many seafarers having now been at sea for over the internationally agreed limit of 11 months - and some for over 17 months. In addition to the personal, physical and mental health impact of being at sea for so long, there are concerns that fatigue will increase the risk of marine accidents.
As Covid restrictions continue to impact all of our lives it is important to remember the continued sacrifice of seafarers, which so often goes unseen.
Do your bit for seafarers
Royal Museums Greenwich is supporting Ince with the release of a charity single on International Day of the Seafarer. 
A cover of Rod Stewart's 'Sailing' recorded by seafarers and the wider maritime community from across the world, raising money for Stella Maris, Sailors' Society, Seafarers UK and Mission to Seafarers to provide ongoing support, including access to vaccines, for those stranded at sea during the pandemic.  
(Banner image: © Peter Iain Campbell. By kind permission of the artist)
About the exhibition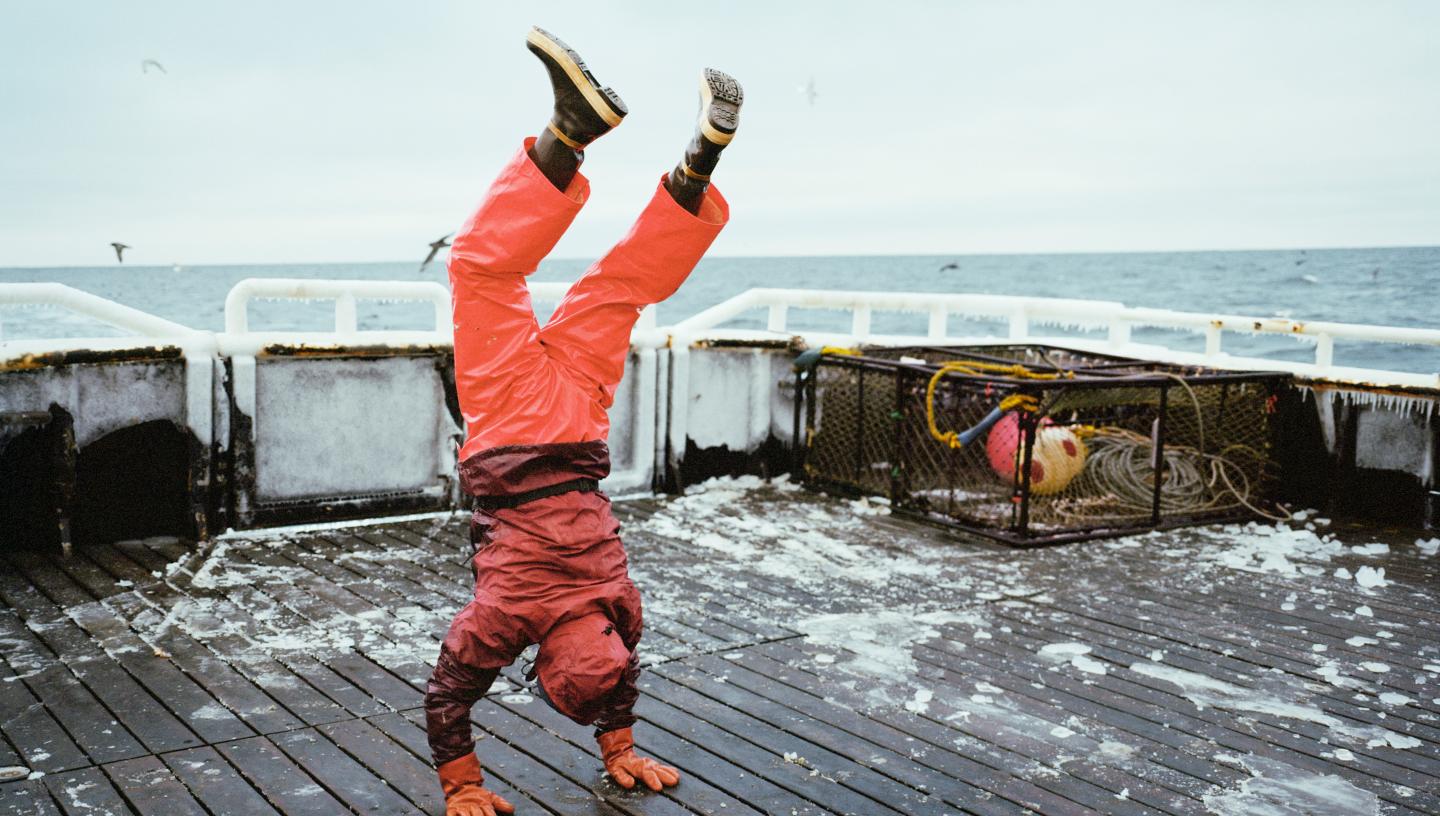 Exposure: Lives at Sea
Bringing together photography taken around the world, from the reefs of Mexico to the isolation of Antarctica, the new exhibition at the National Maritime Museum shows us the myriad ways life can be spent at sea. 
Find out more about Exposure: Lives at Sea