08 Dec 2015
Beth Wilkey, from the Royal College of Physicians, talks about removing Pepys's bladder stone - the size of a tennis ball and with no anaesthetic!
by Beth Wilkey, from the Royal College of Physicians
If you've ever been under the surgeon's knife or had more than a check-up at the dentist, you'll be very aware of the wonderful discovery of anaesthesia.  
Spare a thought for Samuel Pepys who, like many others, bravely underwent intricate surgery to remove a bladder stone in 1658 without pain relief. Bladder stones still affect around 6,000 people a year in the UK, although they are less well known than their fellows, the kidney stones.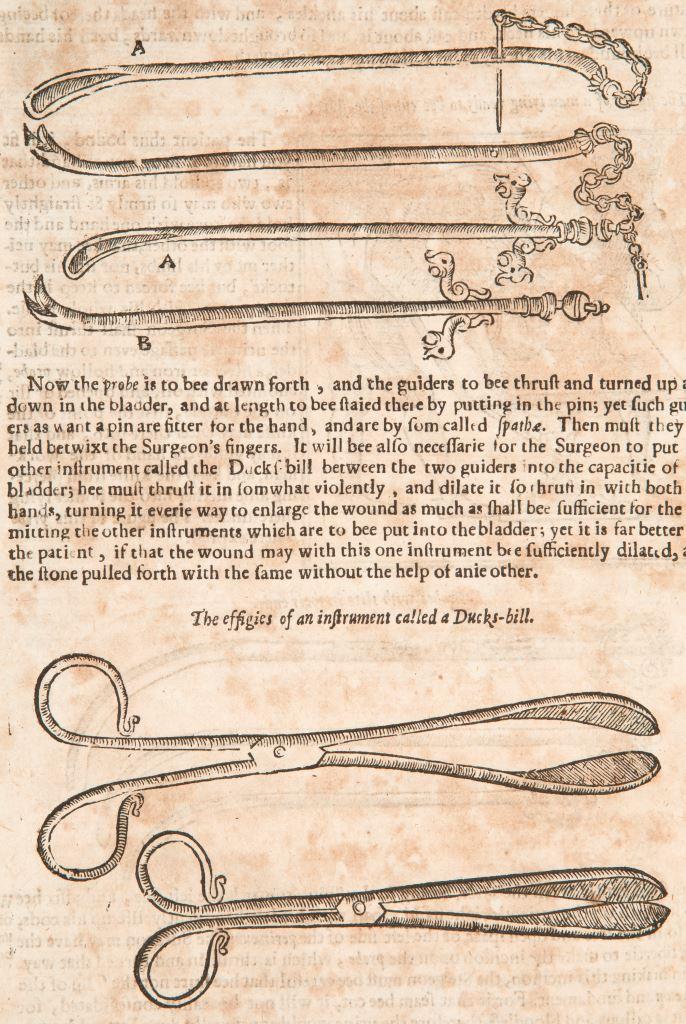 Lithotomy is the surgical method of removing stones (calculi) from the bladder and the kidneys. This has been practised since antiquity and thankfully, methods have drastically improved. In the 17th century, when Pepys had his operation, the procedure was notoriously risky. Without anaesthesia, patients were at risk of going into shock with the pain, and without knowledge of infection, a surgeon's tools were often a hotbed of bacteria. 
Patients would lie on a table or a specially designed chair, and a small incision (about three inches) was made at the neck of the bladder by going through the perineum. Forceps were inserted to grasp and remove the stone. Surgeons could also use something called a 'scoop extractor' – which is about as pleasant as it sounds – to take out the offending mass.  Aftercare did not consist of stitches – rather, surgeons at the time usually believed in letting the wound heal naturally with just a dressing to protect it. 
Pepys had been plagued by recurring stones since childhood and at the age of 25, decided to tackle it once and for all and opt for surgery. He consulted surgeon, Thomas Hollier, who worked for St Thomas' Hospital and was one of the leading lithotomists of the time. Other patients were often not as fortunate – surgeons, like other medical practitioners of the time, were a mixed bag of abilities and training. 
The operation was a great success – the stone was extracted much to the marvel of Pepys and Hollier's team who allegedly remarked that it was the size of a tennis ball! Historians have suggested that one of the reasons Pepys survived the dangerous procedure was that he was first on the list that morning, so the surgeon's tools and hands were clean. 
Pepys' wound did not heal particularly well, but he was enormously grateful to be free from pain. So much so that he held a huge celebration of the successful removal every year – a very jovial outcome of what must have been one of the most unpleasant experiences of his life!