15 Apr 2016
Shipowners found inspiration for the names of their vessels – and the figureheads that adorned them – from many different sources including literature. Within the Cutty Sark's collection of Merchant Navy figureheads, a good example of a figurehead inspired by literature is the ship's own figurehead, Nannie.  
Nannie 
Nannie is a character from Robert Burns' poem Tam O'Shanter about a farmer who encounters a coven of witches in Alloway Kirk including the beautiful witch Nannie. Nannie herself doesn't give the vessel her name, but rather it is Nannie's short dress, her 'cutty sark', which provides the namesake for the ship.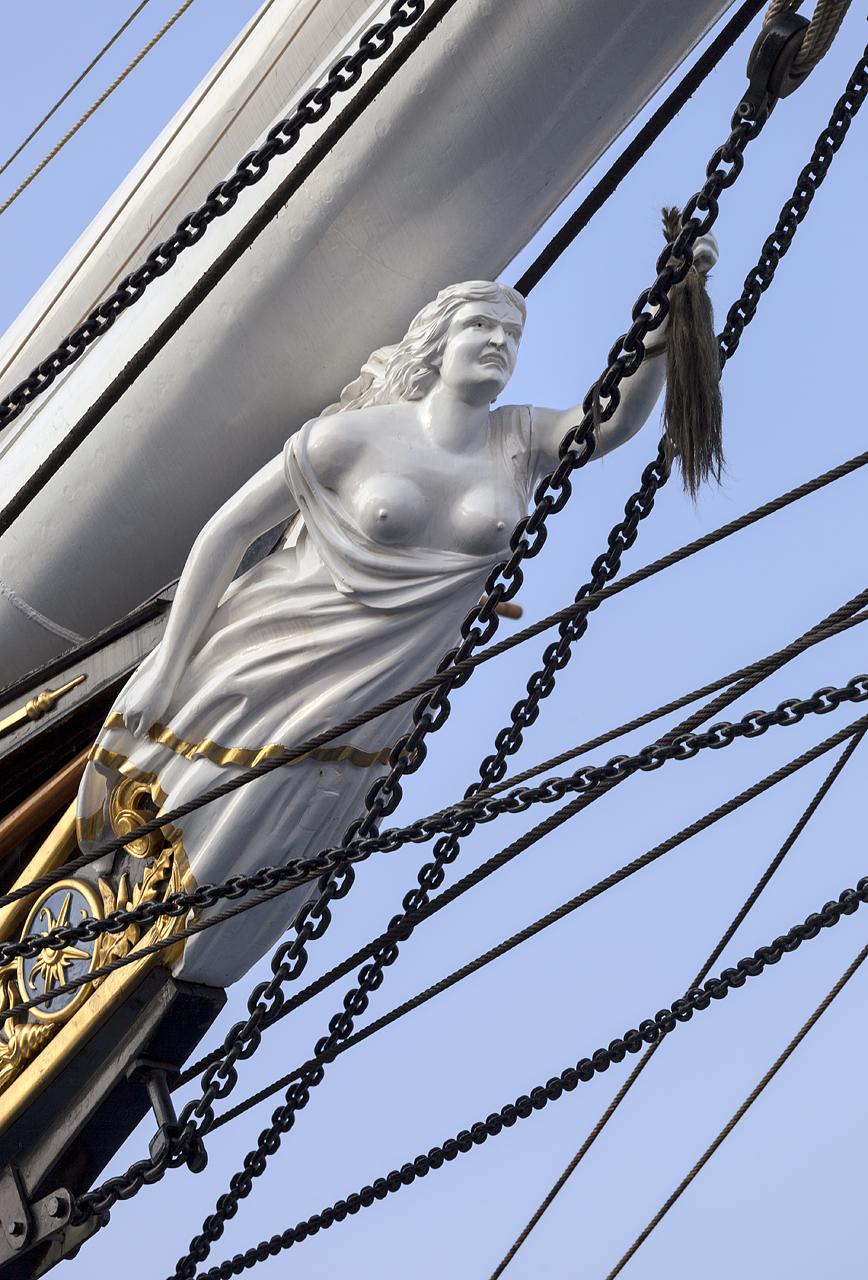 Hercules Linton, the designer of Cutty Sark, as well as suggesting a design for Nannie, had also originally planned for other characters from Burns' poem to be depicted on the bow and stern carved decorations. These included Tam the famer on his faithful horse Meg as well as the scene that he arrived upon in Alloway Kirk - the coven of witches and the devil playing the bagpipes.  Early paintings and photographs of clipper ship Cutty Sark indicate however that these plans were never realised but rather a decorative scheme of floral motifs and stars was adopted.
Lalla Rookh
From the Long John Silver Collection of figureheads on display at Cutty Sark, and is another example of a carving inspired by literature.  The figurehead depicts a character from a poem published by Thomas Moore in 1817. The story relates the journey of Princess Lalla Rookh from Delhi to Kashmir, where she is to marry the young King of Bucharia whom she has never met.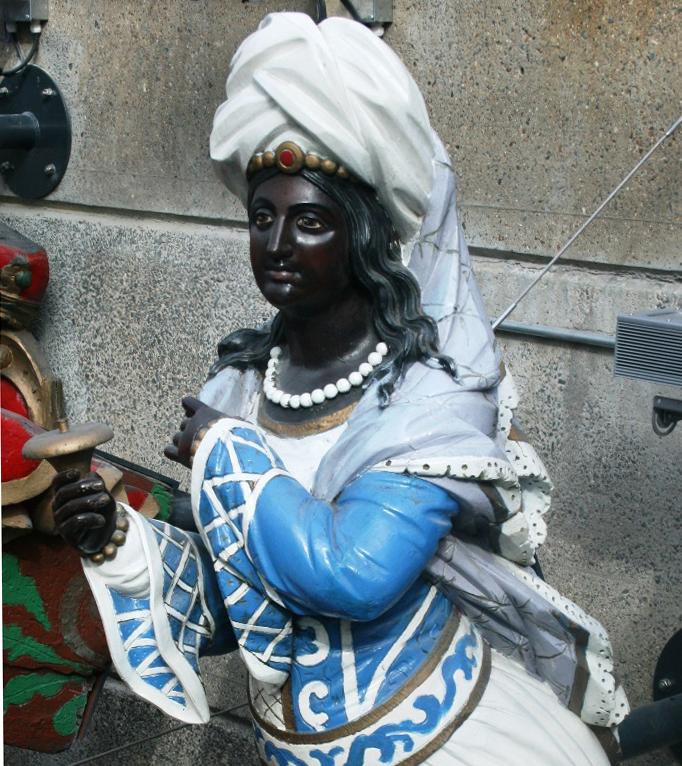 The vessel this figurehead adorned was also a tea clipper - of 869 tons, the ship was built in 1856 for Prowse and Co. of Liverpool.  This ship served the China tea trade and was a direct contemporary of Cutty Sark, but was wrecked on her way back from Shanghai at Prawle Point, Devon on 3 March 1873 and the figurehead is all that remains of the vessel.
Rose Salterne 
The Rose of Torridge was a schooner built in 1875 off 169 tons, by Cocks of Bideford to trade fruit. The vessel takes her name from a character in Charles Kinglsey's book Westward Ho! The story is set in Bideford in North Devon during the reign of Elizabeth I and follows the adventures of Amyas Leigh who falls in love with local beauty Rose Salterne, also known as Rose of Torridge – who is depicted as the ship's figurehead.