The fish is often associated with the Lunar New Year, with China, Vietnam and Thailand believing the fish to auspicious. In this activity, Hantastic Kids talk you through the links between the fish and Chinese celebrations for the New Year. 
_______
The fish(鱼yú)is a pun for 'abundance', 'surplus' or 'plenty' in Chinese language. Hence in Chinese culture fish has been an auspicious symbol for centuries. We often see a lot of them around Chinese New Year when people hope to have a lucky start of the year.
在中文里,"鱼"同"余"字谐音,自古有着"盈余"的吉祥象征意义。在迎接春节之际,人们向往开年好运,因此鱼的图样广泛出现在春节装饰物上。
在中文裡,"魚"同"餘"字諧音,自古有著"盈餘"的吉祥象徵意義。在迎接春節之際,人們嚮往開年好運,因此魚的圖樣廣泛出現在春節裝飾物上。
In this activity, learn about the symbolic meaning of fish in Chinese culture and create your own lucky fish poster to celebrate the start of Chinese Lunar New Year.
通过这个手工活动,我们可以给孩子讲解中华文化中鱼的象征意义,并且协助孩子创作自己的春节双鱼门帖来喜迎新春。
通過這個手工活動,我們可以給孩子講解中華文化中魚的象徵意義,並且協助孩子創作自己的春節雙魚門帖來喜迎新春。
This activity has been created by Hantastic Kids, for the National Maritime Museum. 
Image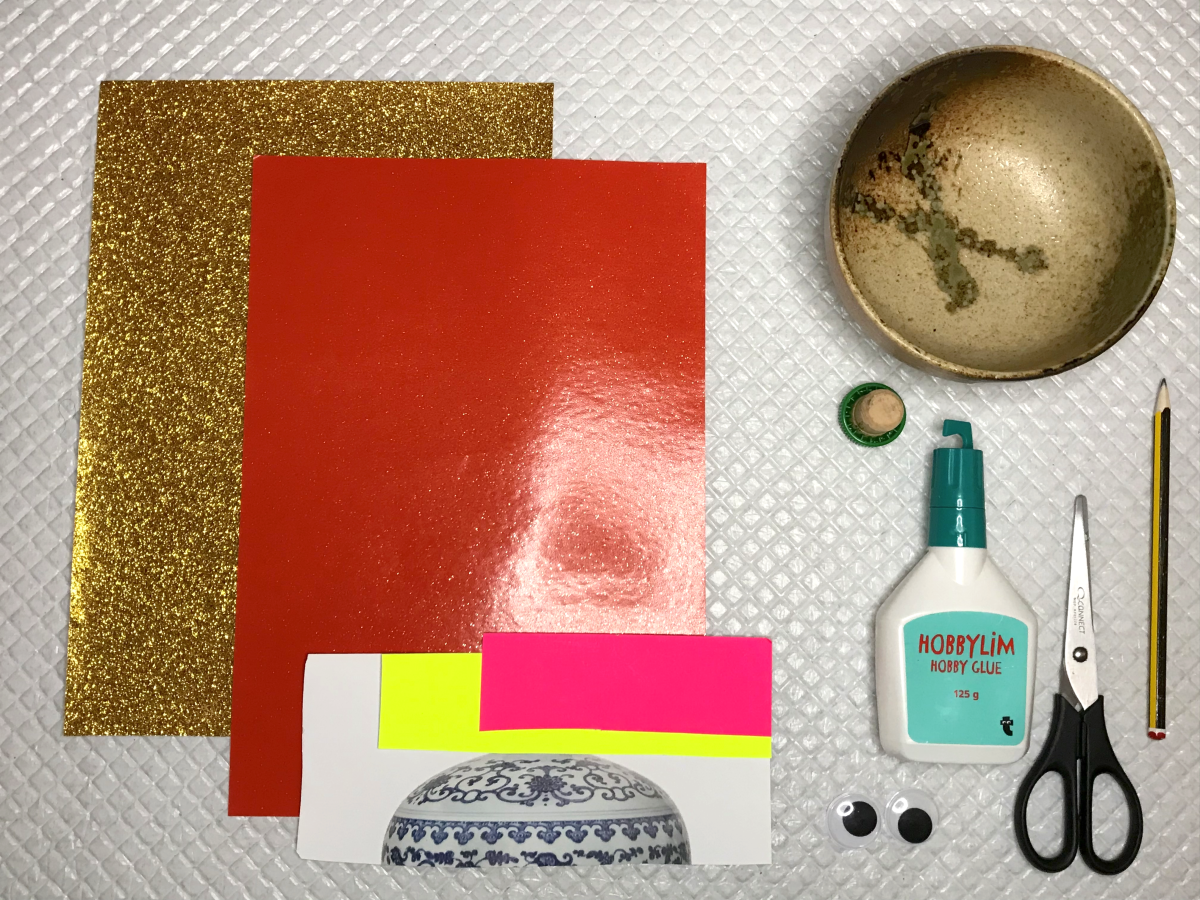 You will need: 
Craft paper: red x 1; yellow (gold) x 1; assorted colours x 3 of your choice. Note: red and yellow are the key festive colours of Chinese New Year. 
A pencil
A pair of scissors
Glue
A round bowl or small dish
A small bottle cap
Googly eyes x 2 (non-essential as you can draw the fish eyes!)
For instructions in EN and traditional CN:
For instructions in EN and simplified CN: 
There you go. Looks like this lucky fish poster is ready to create the Chinese New Year vibe!
You can use scrap paper and old magazines to give the fish unique looks.