Royal Research Ship Sir David Attenborough is one of the most advanced polar research vessels in the world.
It is designed to carry out important scientific research in some of the most extreme environments on Earth. It will also provide vital supplies to the UK's research stations in both the Arctic and Antarctic.
The ship was commissioned by the Natural Environment Research Council, built by Cammell Laird and is operated by the British Antarctic Survey.
At a glance
Find out more about RRS Sir David Attenborough, from the story of its building and naming, key features and more.
Tap to begin
Key features
Length: 129m
Beam (the width at its widest point): 24m
Weight: 15,000 gross tonnes
Range: 19,000 nautical miles at 13 knots cruising speed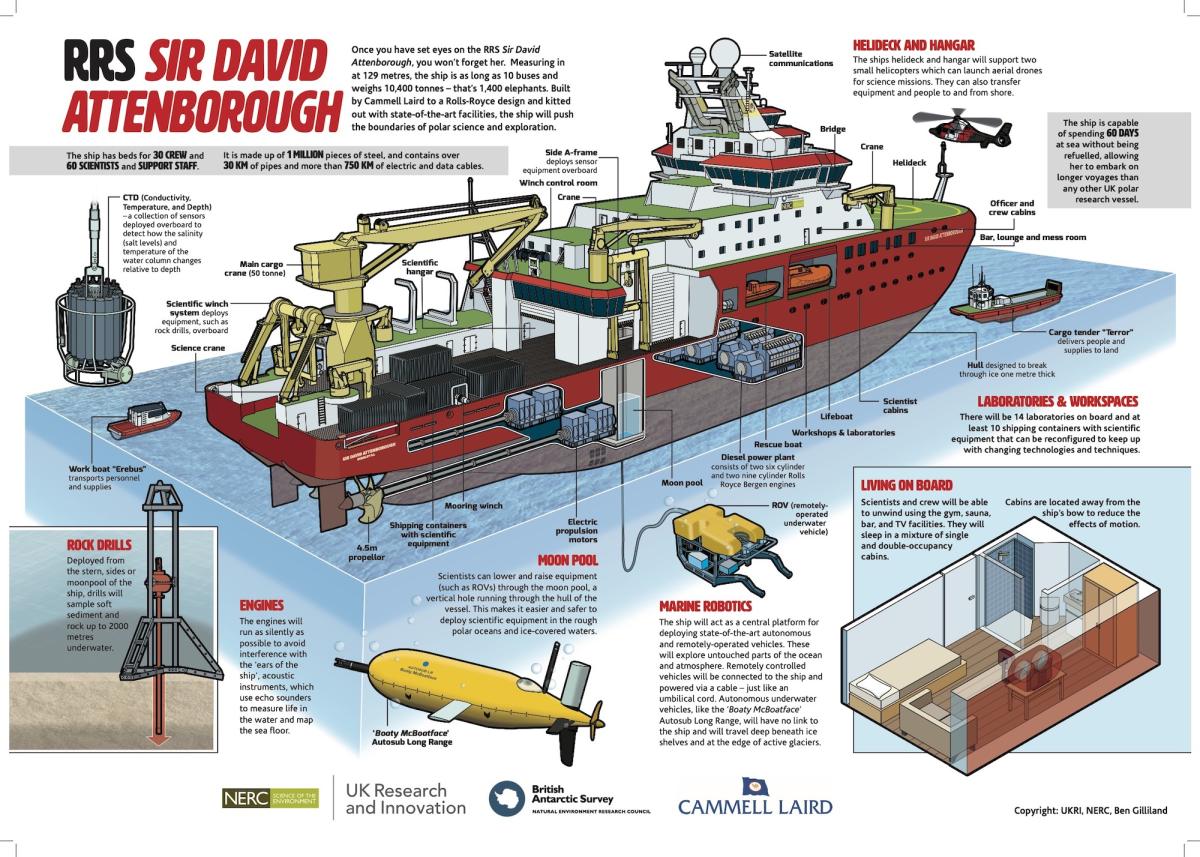 Building RRS Sir David Attenborough
Funding for RRS Sir David Attenborough was first announced in 2014. Costing £200 million and taking four years to build, the ship has been designed to break through ice up to a metre thick, conduct vital scientific research, and transport both people and supplies to the British Antarctic Survey's five Antarctic research stations.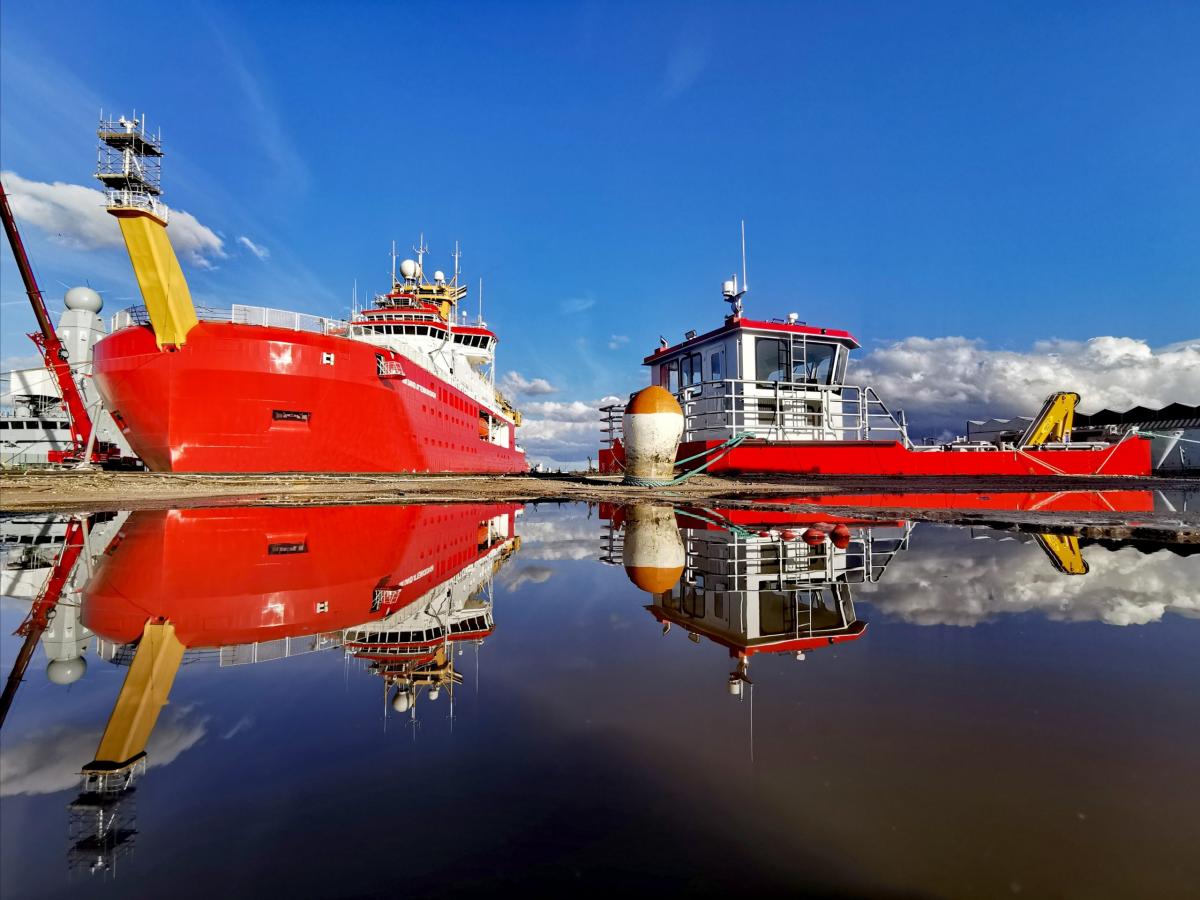 The science of Sir David Attenborough
The vessel is a multi-disciplinary research platform that allows scientists to study the ocean, the sea floor, ice and atmospheric conditions in the field.
During the northern summer months, it will investigate the physical and biological changes in the Arctic. In the Austral summer (summer in the southern hemisphere), the ship will head to Antarctic waters to enhance our knowledge of the Southern Ocean.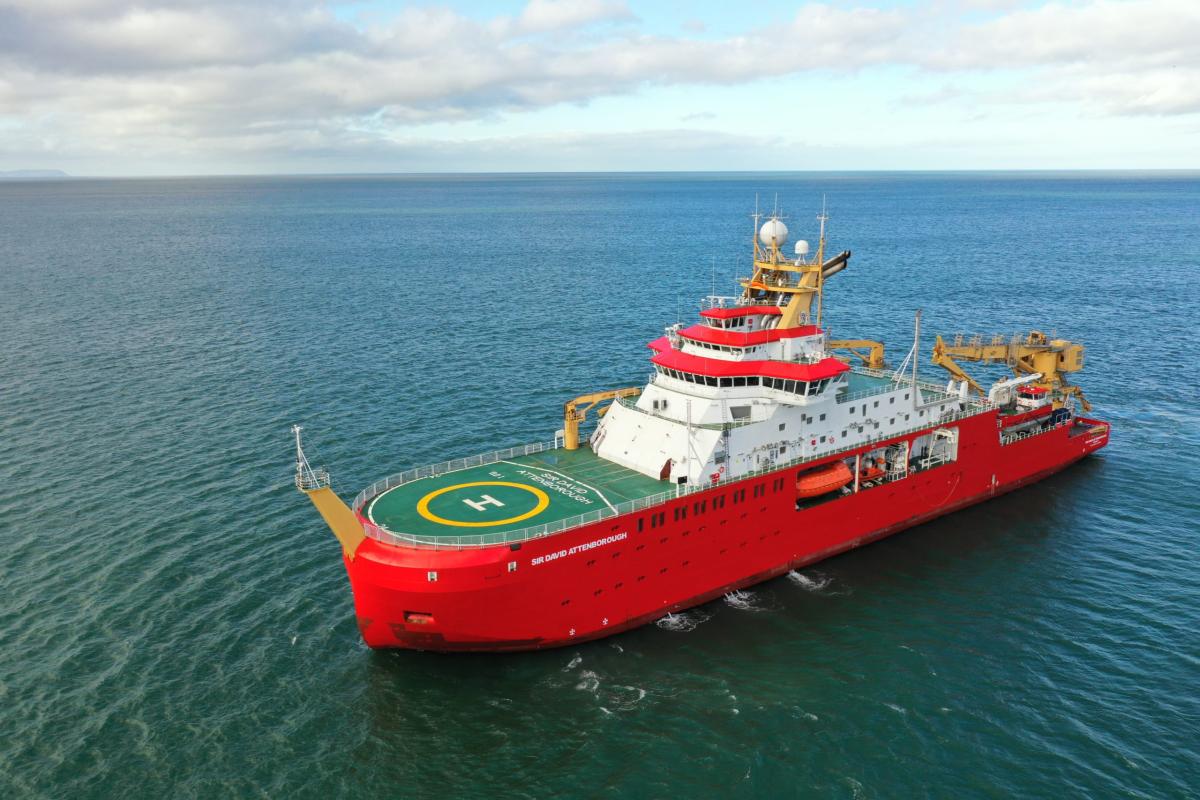 Polar exploration: then and now
Science has always played a key role in expeditions to the Arctic and Antarctic. As we confront the climate crisis, understanding that legacy is more important than ever.
The National Maritime Museum is home of some of the most important records and artefacts in British polar exploration history, including relics from HMS Erebus and Terror and items belonging to Captain Scott and Ernest Shackleton.
With RRS Sir David Attenborough, a new chapter in our polar story is beginning. Visit the National Maritime Museum to chart the history of Arctic and Antarctic exploration, and discover what the future may hold for these vital places.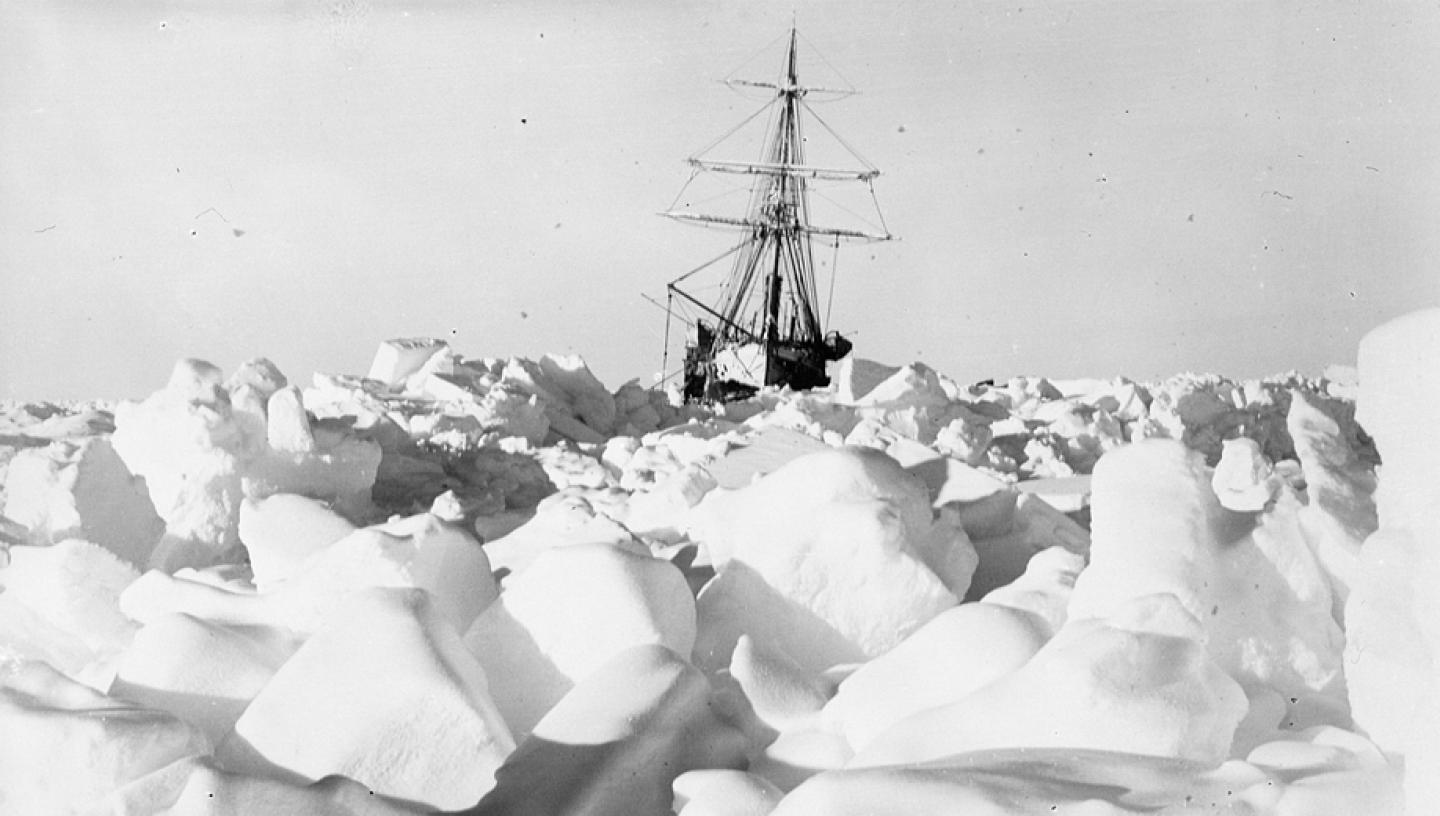 Visit the National Maritime Museum
Our understanding of the Artic and Antarctic is changing rapidly. Follow the history of polar science and exploration at the National Maritime Museum