Thanks to a record-breaking response to our crowdfunding campaign, we have raised more than £26,800 to conserve the Solebay tapestry for future generations. Commissioned by King Charles II in the 17th century, the Solebay tapestry is part of the only surviving English naval tapestry series. 
Because of your generous support, we will be able to display the tapestry in a landmark exhibition at the Queen's House in 2023, exploring the life and works of Willem van de Velde the Elder and Younger.
Royal Museums Greenwich's Director, Paddy Rodgers, has this message for our generous supporters:
Dear Supporter,

The first impression of the Solebay tapestry is its imposing size. Then the viewer is drawn in to its detail, quickly followed by its drama. The texture of textile weaves is magic!

We at Royal Museums Greenwich are so pleased that it has caught you just as it does us, and that you have so enthusiastically supported the restoration. The next step is to come and view it, when the fruits of your support will be on display. Until we then meet, thank you for your support.

Paddy Rodgers, Director of Royal Museums Greenwich
Introducing the Solebay tapestry
Discover the story behind the largest tapestry in Royal Museums Greenwich's collection. Tap the arrows to find out more about the work's history and the conservation process.
Tap to begin
This dramatic tapestry depicts the climax of the Battle of Solebay – a naval battle that occurred in May 1672. 
The initial designs for the tapestry were created by the marine artist, Willem van de Velde the Elder at his studio at the Queen's House in Greenwich. 
Van de Velde the Elder and his son Van de Velde the Younger were the most famous maritime artists of the 17th century.They were proto photojournalists, who went into naval battles, sketching and recording the events, which they would later work up into paintings back on land.
Because of its age, weight and high silk content, the tapestry is extremely fragile and requires urgent conservation.
But, thanks to you, its future is secured.
We are so excited to hang it on the walls of the Queen's House once the conservation is complete.
Follow the journey
Sign up to our art newsletter to get regular updates about the conservation of the tapestry, and find out more about upcoming art exhibitions and events.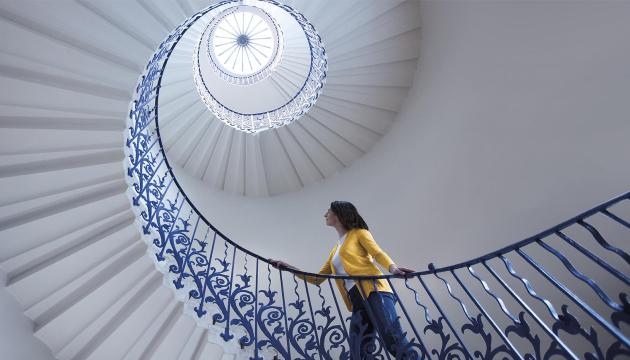 Queen's House
Internationally renowned art
Stunning architecture
The Armada Portrait of Elizabeth I
Tulip Stairs
Audio guide included