The People and Space category of Insight Investment Astronomy Photographer of the year harmonises the distant Milky Way with the landscape of Earth, giving a real sense of our place in the universe. See this year's epic winners and shortlisted entrees.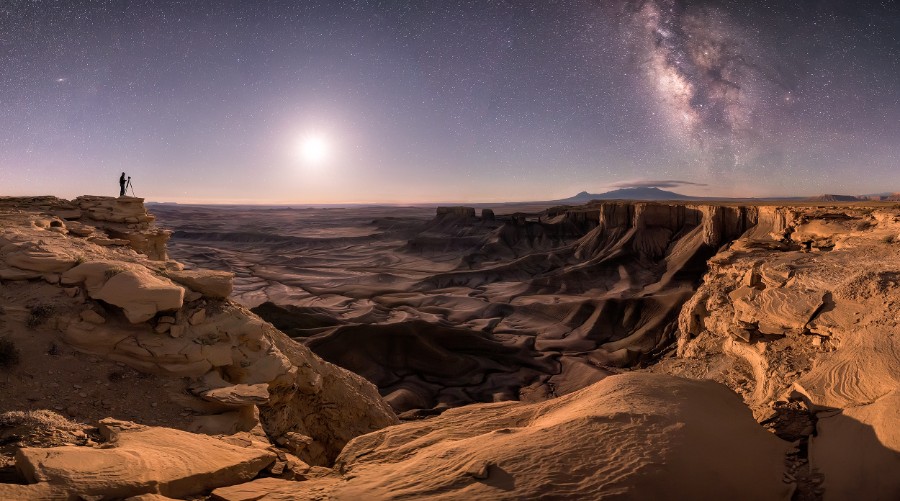 Our planet is of extraordinary beauty and so is the entire Universe. Here we are, standing small, at the edge of a cliff, observing it all.
Oana Sandu; Community Coordinator for the European Southern Observatory
Winner and Overall Winner - Transport the Soul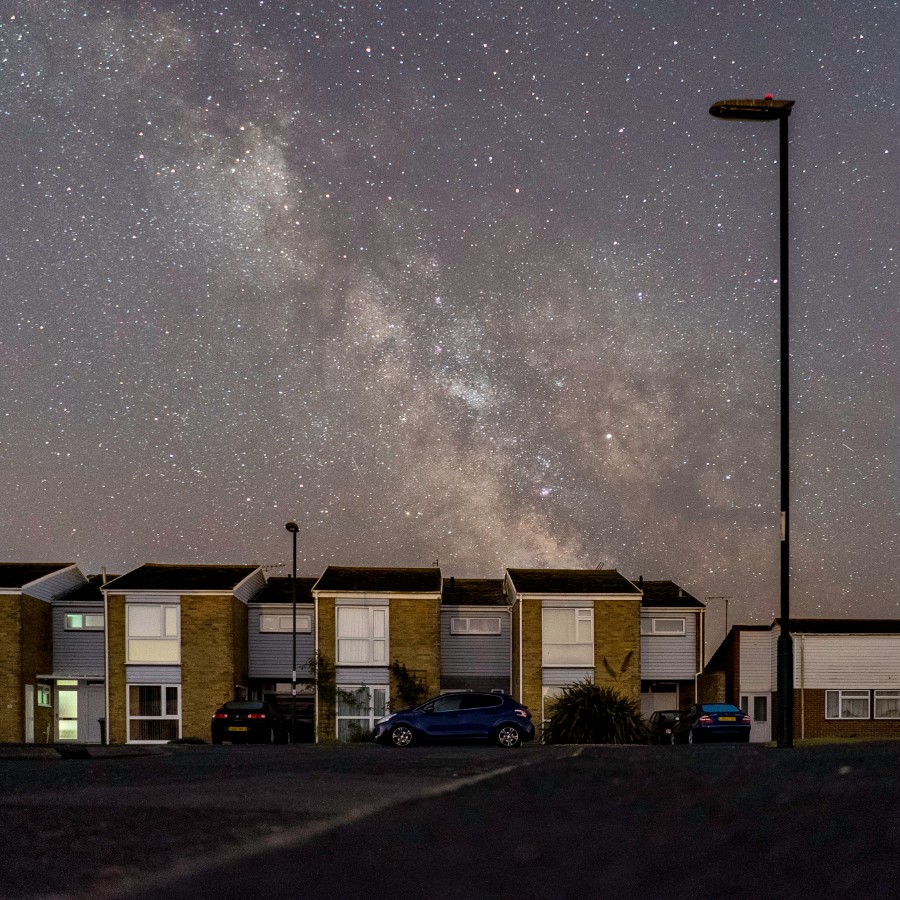 A beautifully composed image, with the undulating regularity of its houses and the beautifully subtle Milky Way nicely framed by the foreground streetlight.
Chris Bramley; Editor of BBC Sky at Night Magazine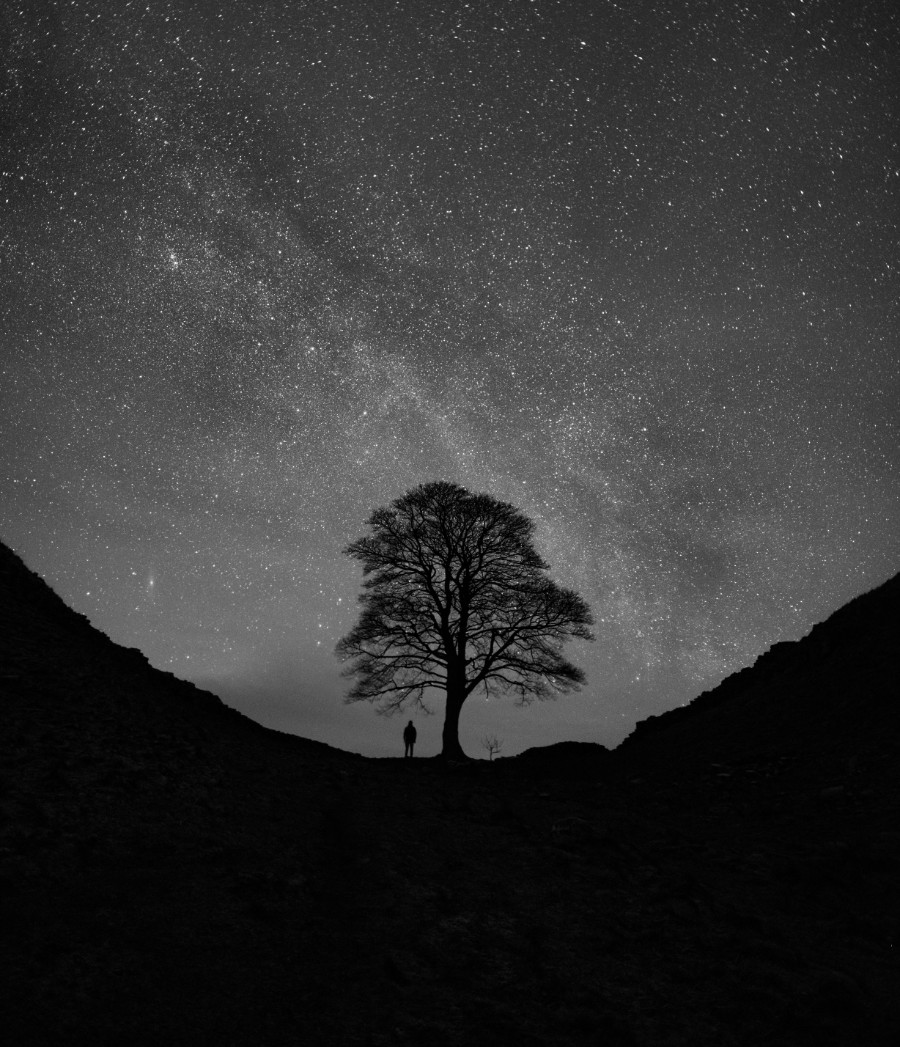 Atmospheric, almost eerie. Perhaps our first contact with an alien civilisation may look like this.
Jon Culshaw; Comedian, impersonator and regular guest on The Sky at Night
Highly commended - Me versus the galaxy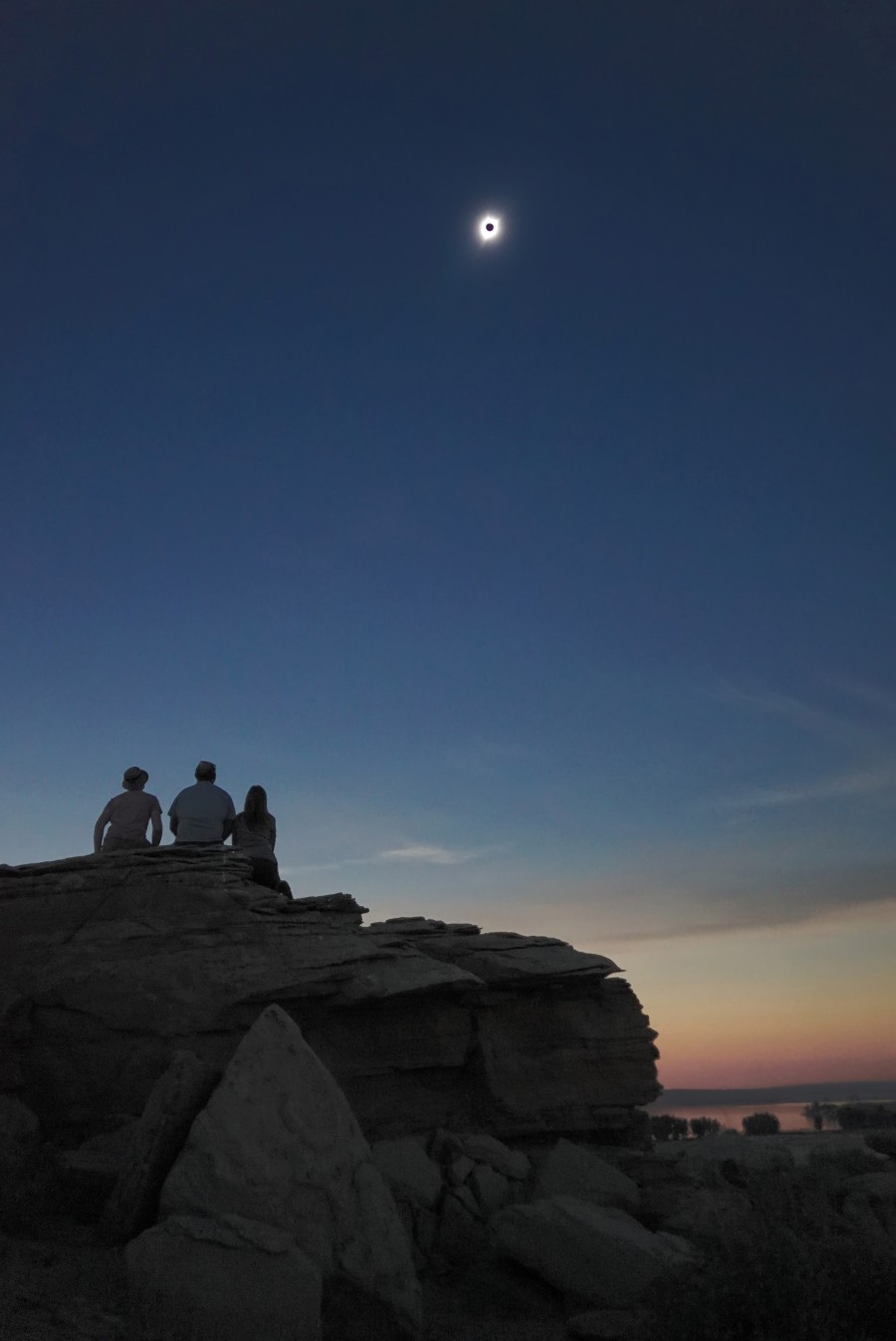 Catching the Moment of Awe