Essential Information
| | |
| --- | --- |
| Type | Family fun |
| Location | |
| Date and Times | Saturday 9 April | 10.45am - 4.30pm |
| Prices | Free | Drop in on the day, tickets not mandatory |
| | |
Enjoy a family day out at the National Maritime Museum this April courtesy of our friends at the Caribbean Social Forum!
This unique event celebrates the fusion of cultures from Africa, the Caribbean and Britain. From free masterclasses to fabulous performances on the Great Map, we're dedicating Saturday 9 April to celebrating black history and culture in Britain.
Our partners the Caribbean Social Forum will be taking over the Museum for the entire day, inviting special guests, artists, musicians and more to share their skills and experiences.
See what's on below, and sign up to our newsletter for more family events, ideas and activities.
Please note: the National Maritime Museum is free, but you'll need a ticket to enter. Book tickets online now to guarantee your place on 9 April.
Image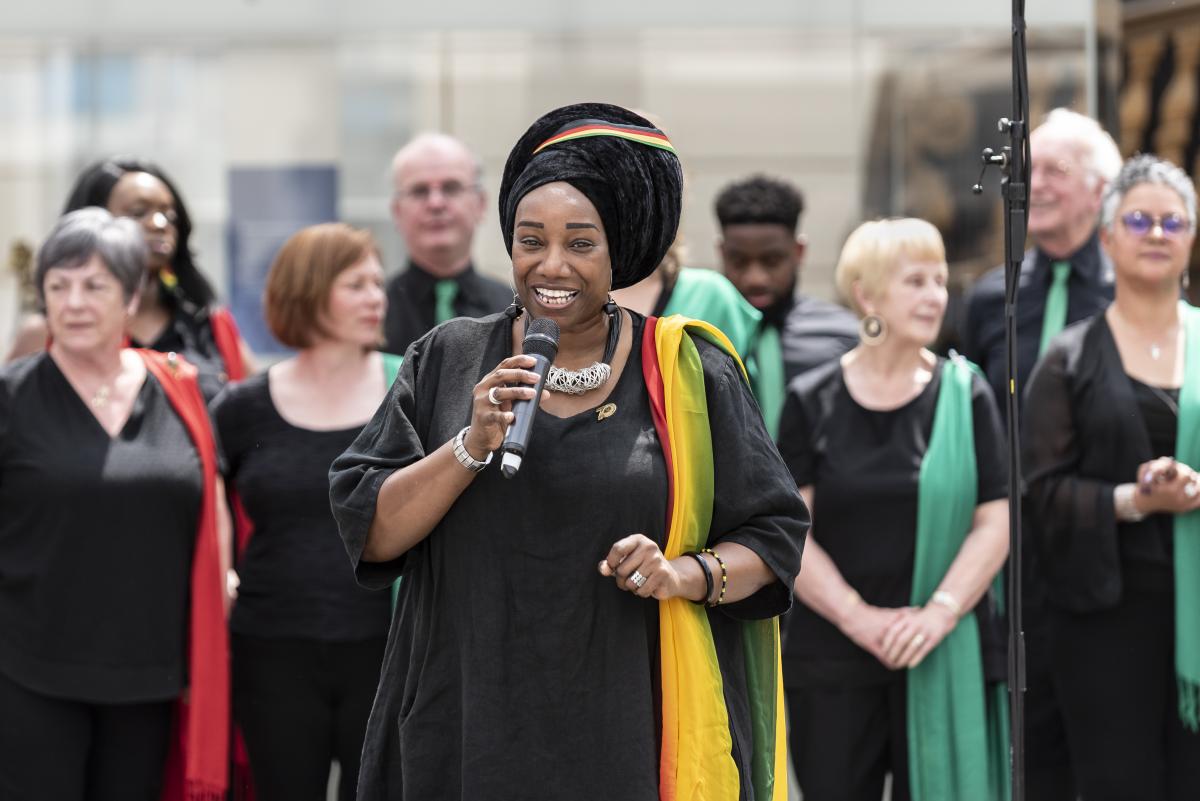 Performances and shows
Opening Ceremony | 10.45am
Hear from speakers and find out what's in store as part of the Caribbean Takeover Opening Ceremony.
Quiz hosted by Shaun Wallace | 2pm
Come along and put your knowledge to the test against The Chase star Shaun Wallace!
Grand Finale | 3.15pm
Head to the Great Map for Quadrille dance performances, African drumming and acrobats, as we bring Caribbean Takeover to an epic conclusion.
Image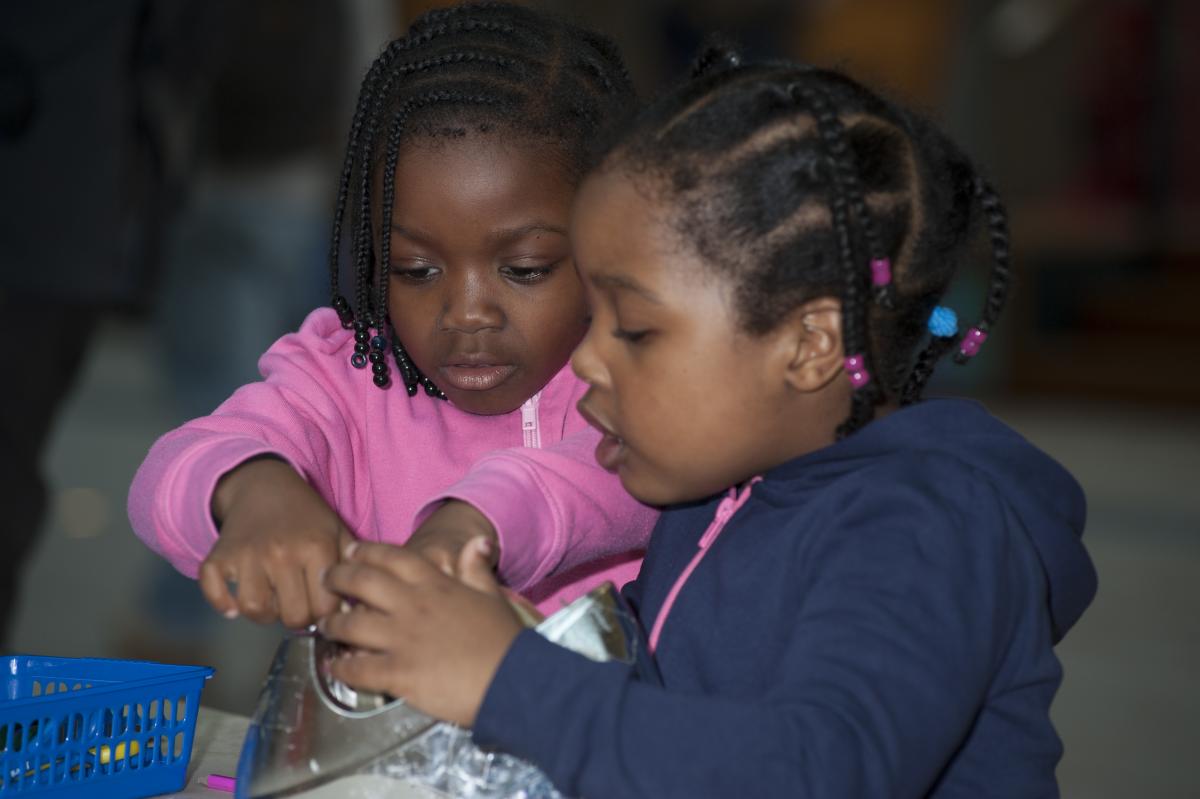 Creative workshops
Games Without Wires | 10.30am-2pm 
Meet members of the Caribbean Social Forum and learn how to play African and Caribbean games.
Create a craft | 10.30am-3pm
Join in and make-your-own craft as a family.
Quadrille Dancing Workshop | 12pm-1pm
Learn the tradition of Quadrille dancing, a French type of couples dance that was taken to the colonies in the Caribbean and evolved into unique styles in many different Caribbean countries.
Image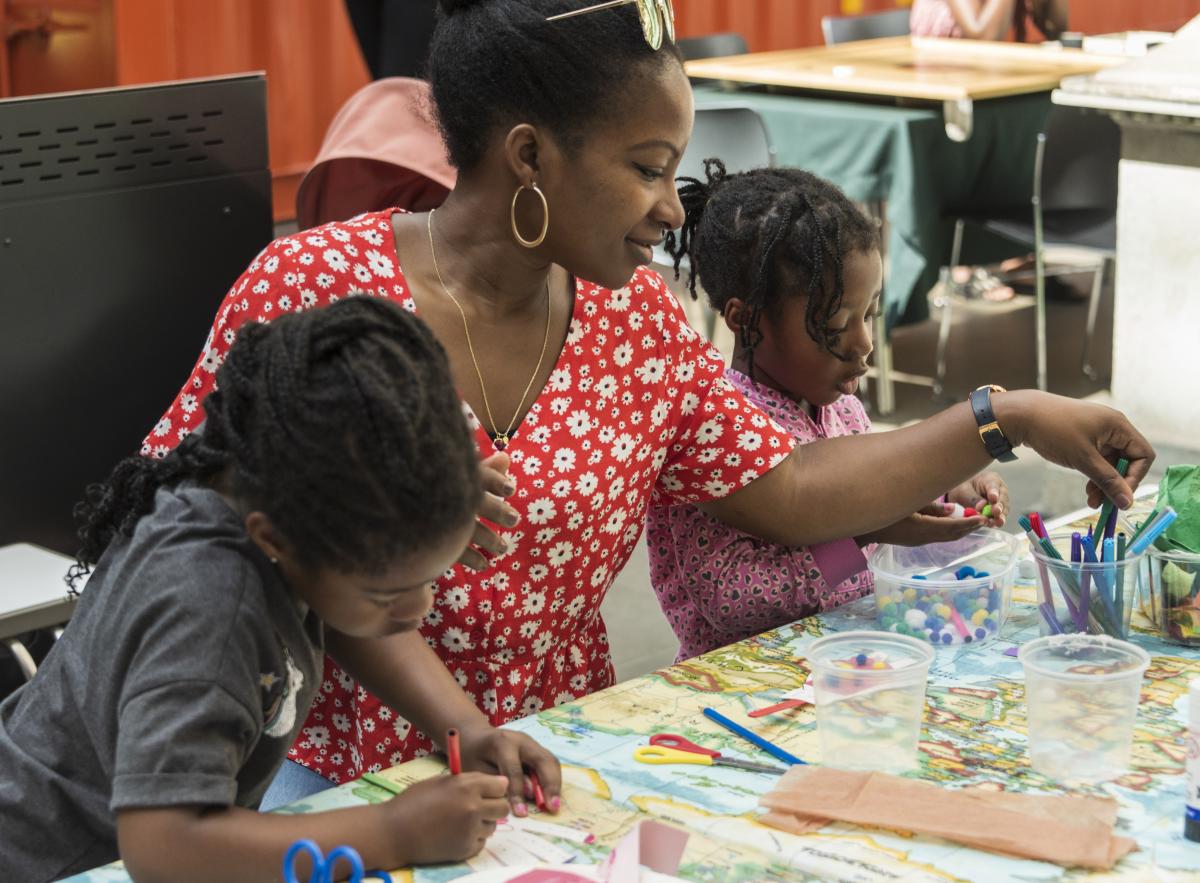 Silhouette Cutting Workshop
11am-4pm
Find our silhouette artist and have your portrait created using just paper and a pair of scissors.
African Head Dress Demonstration and Workshop | 11am-3pm 
A chance for anyone to have their own head dressed or to observe and ask questions.
Printing Workshop | 11am-3.30pm 
Join artist Ling for a printing workshop. Images of ships that have journeyed between Africa, the Caribbean and Britain will be added to material using printing techniques.
Ethnovox | 1-2pm
Join in with an exciting and informative workshop, led by CeCelia Wickham Anderson, singing songs of African and West Indian heritage, that bring to life the joys and sorrows of our collective struggle for peace, unity and equality. 
Image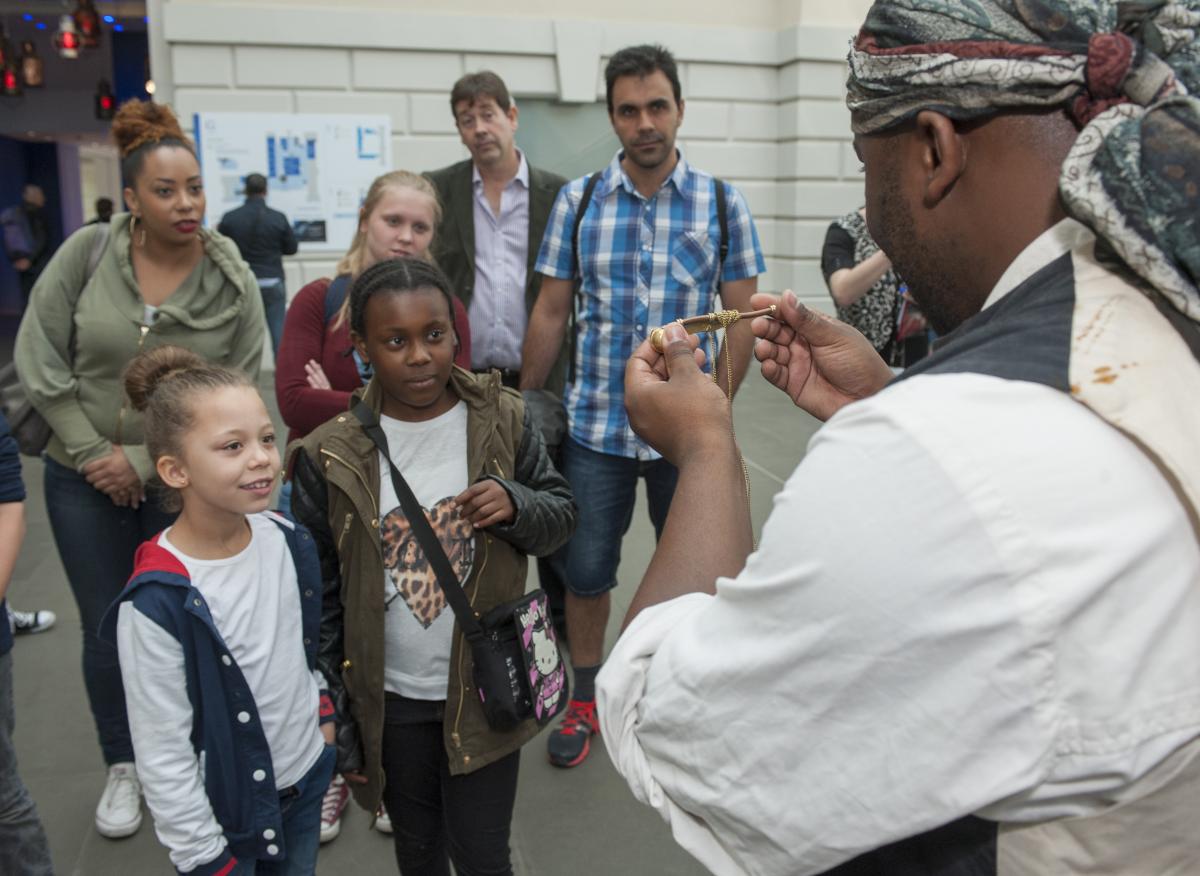 Talks and Encounters
'John Blanke' by Michael Ohajuru | 11.30am
Join Michael Ohajuru, director of 'The John Blanke Project', to hear about John Blanke, a trumpeter of African origin employed in the courts of Henry VII and Henry VIII.
Our Ancestor's Untold Stories

 |

 13:00
Join Jeannette Plummer Sires, archaeologist and curator at the British Museum, for a discussion on how archaeology reveals unknown stories about the past and strengthens identity and purpose in African Diaspora communities.
Character Encounter with John Simmonds | 12pm, 1pm, 2pm & 3pm
John Simmonds (1783–1858) was a black sailor who served with Nelson at the Battle of Trafalgar in 1805. Developed with John's descendants and using over 40 years of family research, the performance will take you on a journey through the National Maritime Museum, from Nelson's Ship in a Bottle by Yinka Shonibare CBE to the Nelson, Navy, Nation gallery.
Walking Images: Character Encounters  | 11.00-16.00
Encounter historical figures from the past and ask them all about their fascinating lives.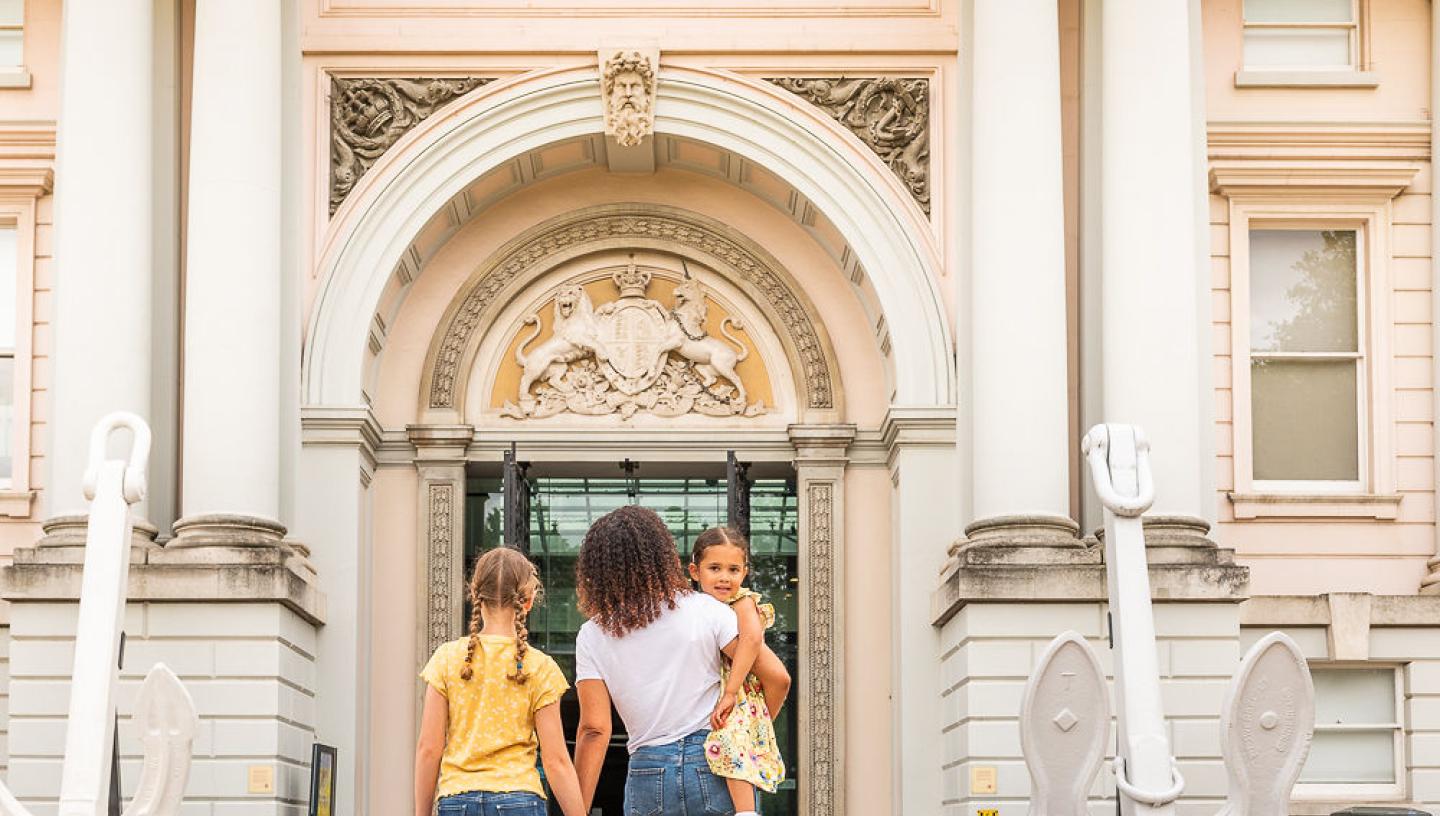 Family days out
There's so much for children to see and do at the National Maritime Museum. Start planning your family adventure today
Our partners
Event organised in partnership with the Caribbean Social Forum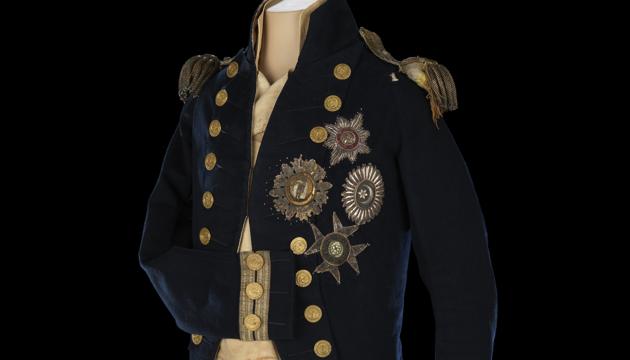 National Maritime Museum
Guaranteed entry time
Access to all free galleries and activities
Exposure: Lives at Sea exhibition
Paid exhibitions not included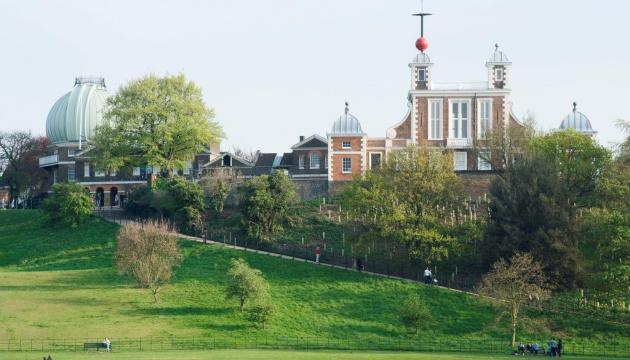 Member tickets
Free Museums entry
Priority booking
Membership card number required
Advance booking recommended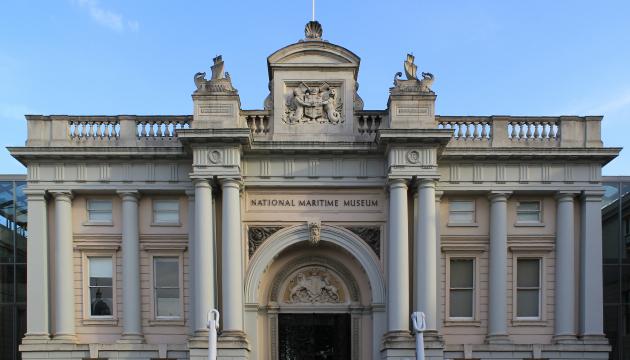 Become a Member
Unlimited entry all year
Royal Observatory
Cutty Sark
Planetarium Shows
Special exhibitions
| Direct Debit | One-off |
| --- | --- |
| Individual: £50 | Individual: £60 |
| Family: from £65 | Family: from £75 |