Get up close to an Antarctic field camp and find out how to keep warm even when temperatures reach -50 degrees C.
Camping in the Antarctic is as isolated and extreme as it gets – but clothes, tents, equipment and instruments are designed to keep scientists as comfortable as possible.
What's it like to camp in the Antarctic? How do you keep safe from snow, wind and ice?
Find out from real polar scientists this October at Ice Worlds Festival, a three-day celebration of polar science and exploration.
Visit Greenwich from 28-30 October 2021, and celebrate the past, present and future of polar science.
Image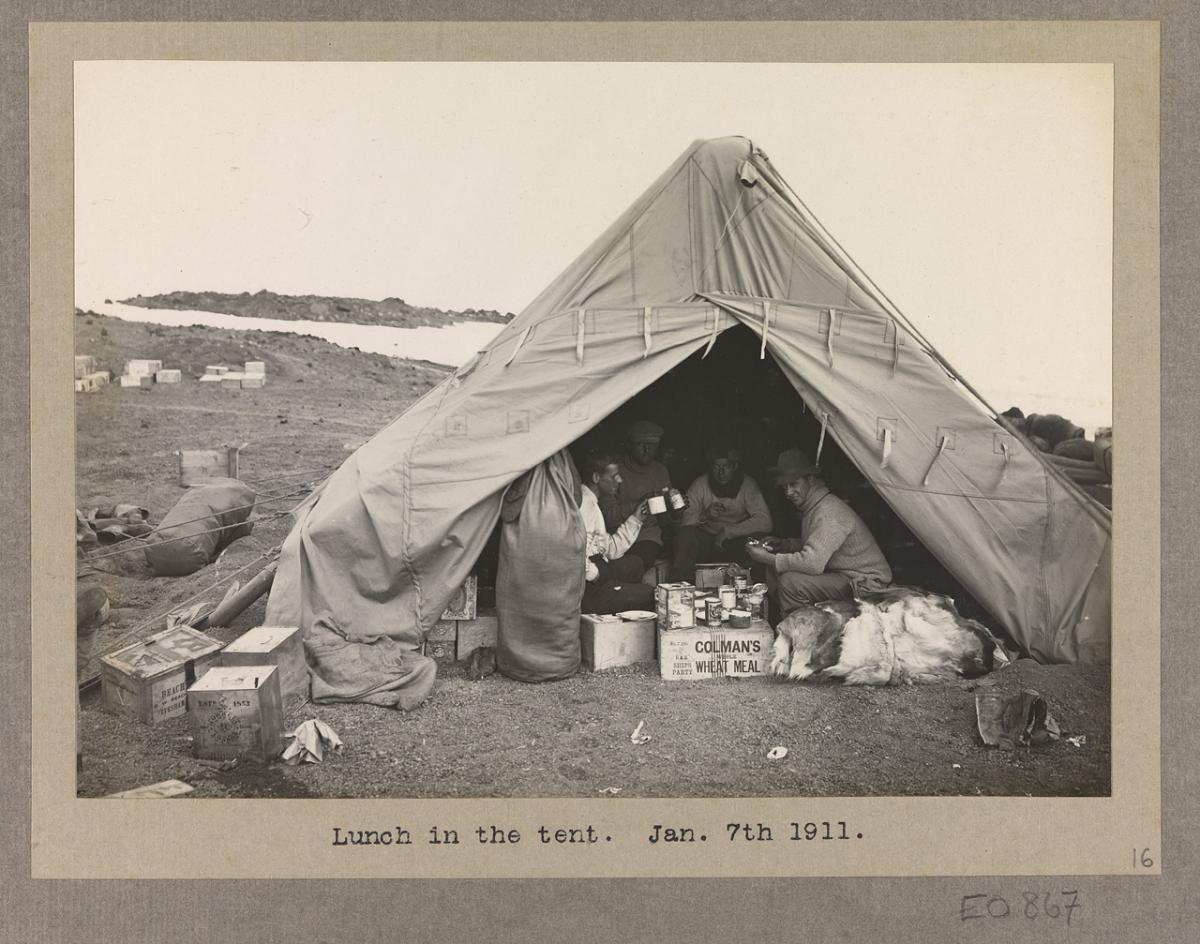 How has camping in Antarctica changed?
Polar clothing and equipment has changed a lot since Captain Scott's expedition to reach the South Pole in 1910.
This photograph shows four expedition members having lunch in a canvas tent during the unloading of the ship Terra Nova in 1911. Boxes, boots and a large canvas bag have been set down on the left hand side, and the men are using a crate of Coleman's Whole Wheat Meal as a makeshift table.
See more photographs, equipment and relics from past polar expeditions at the Polar Worlds gallery in the National Maritime Museum.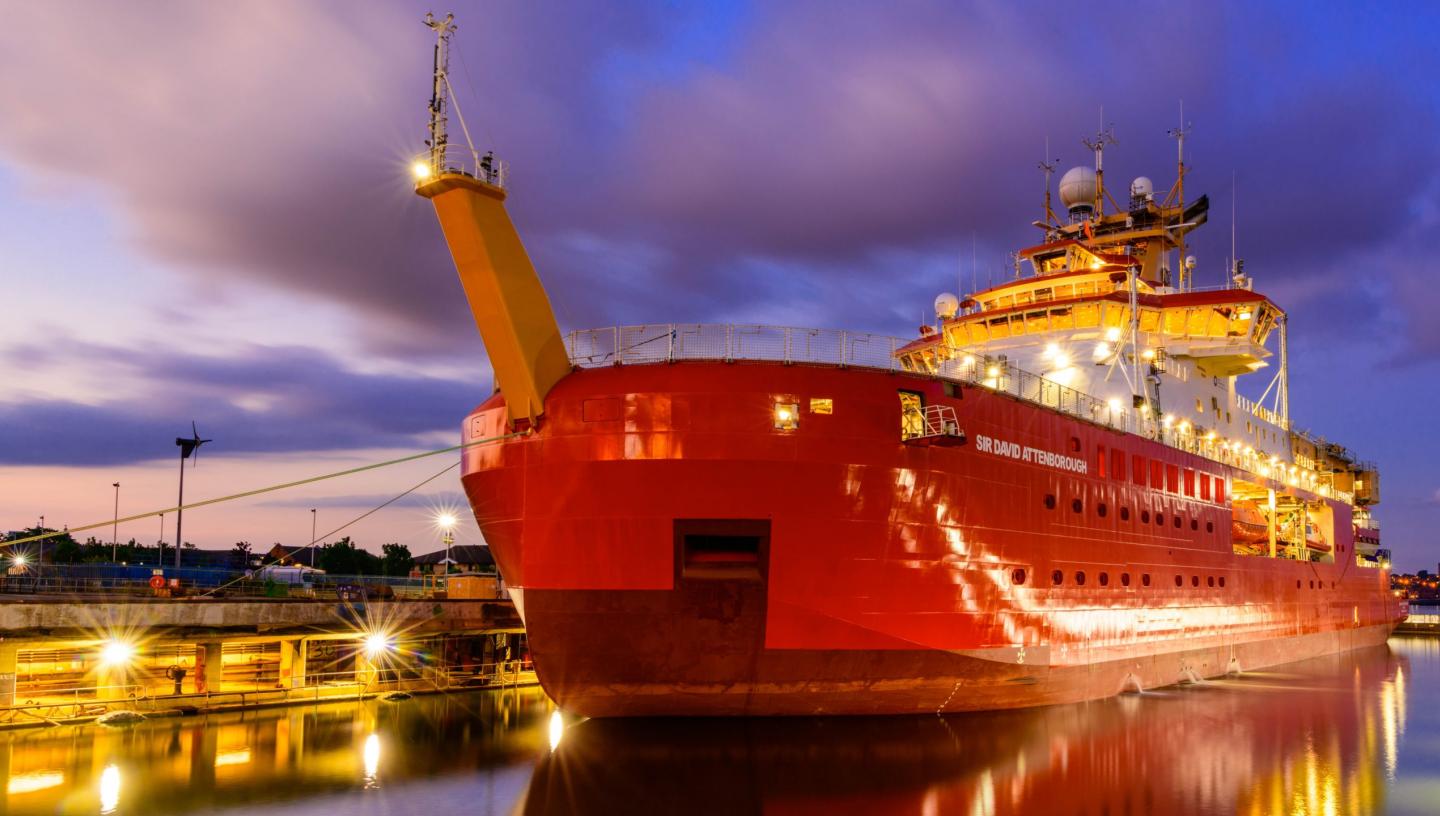 Ice Worlds
Visit Greenwich for a fantastic free festival of polar science and exploration, and see Britain's newest polar research ship the RRS Sir David Attenborough up close