Essential Information
| | |
| --- | --- |
| Type | Talks and courses |
| Location | |
| Date and Times | Wednesdays from 1 September | 7pm-8pm |
| Prices | Pay what you can/ donations |
| | |
Join us for the second part of our exploration into tattooing history and culture. This series will take a deep dive into the origins of Tā Moko and its significance to Maori culture and traditions.
We look at the psychology around getting tattooed and our need for social identity, social information, commemoration, and as ways to continue a bond. What is this need to identify and show affiliation, and what can tattoos tell us about our basic instincts?
We also discuss the influence nautical tattoos and attire have had on fashion through the decades. Looking back to the past, we talk to one of the first female tattooists in the UK about her tattooing stories. Alongside this we discover more about the fate of some of the most famous tattooed ladies with retired tattooist, researcher and tattoo historian Terry Manton, as we continue to explore how tattooing traditions reflect our culture.
Inspired by Darwin's quote "There is no nation on earth that doesn't know this phenomenon," we will look at the connection tattoos have to tradition, culture and identity. Can tattooing inform us about our society as much as any object or artwork in a museum?
Course overview:
Week One: Tā Moko with Te Rangitu Netana, Artist and Maori Tattoo/ Tā Moko Practitioner.
Week Two: Tattoo à la mode with Dr Matt Lodder and Amber Butchart, dress historian, author and broadcaster.
Week Three: Skin Art and the Psyche with Dr Rebecca Owens and Tattoo artist Brownie.
Week Four: Tattooing histories with Dorothy Shaw (née Heywood) and Tattoo historian Terry Manton.
About the speakers:
Te Rangitu Netana: Artist and Maori Tattoo/ Tā Moko Practitioner.
Te Rangitu Netana is a Traditional Ta Moko/Maori Tattoo Artist from Aotearoa, New Zealand, and is of Ngapuhi, Ngati Wai and Te Arawa tribal descent. He has been practicing Ta Moko for over 30 years, and is experienced in both modern machine and traditional chisel methods of tattooing. 
Dedicated to bringing back the practice of Ta Moko with traditional tools within his own tribes, Te Rangitu has also travelled extensively throughout his career, sharing his culture and traditions, and working alongside tattoo masters from many other Indigenous cultures. 
He is currently living in the UK, and works from his private studio at a community in Buckinghamshire. He strives to uphold the integrity of his art form in his role as an indigenous practitioner, addressing issues of misrepresentation and misappropriation through educating people about Maori as a living culture.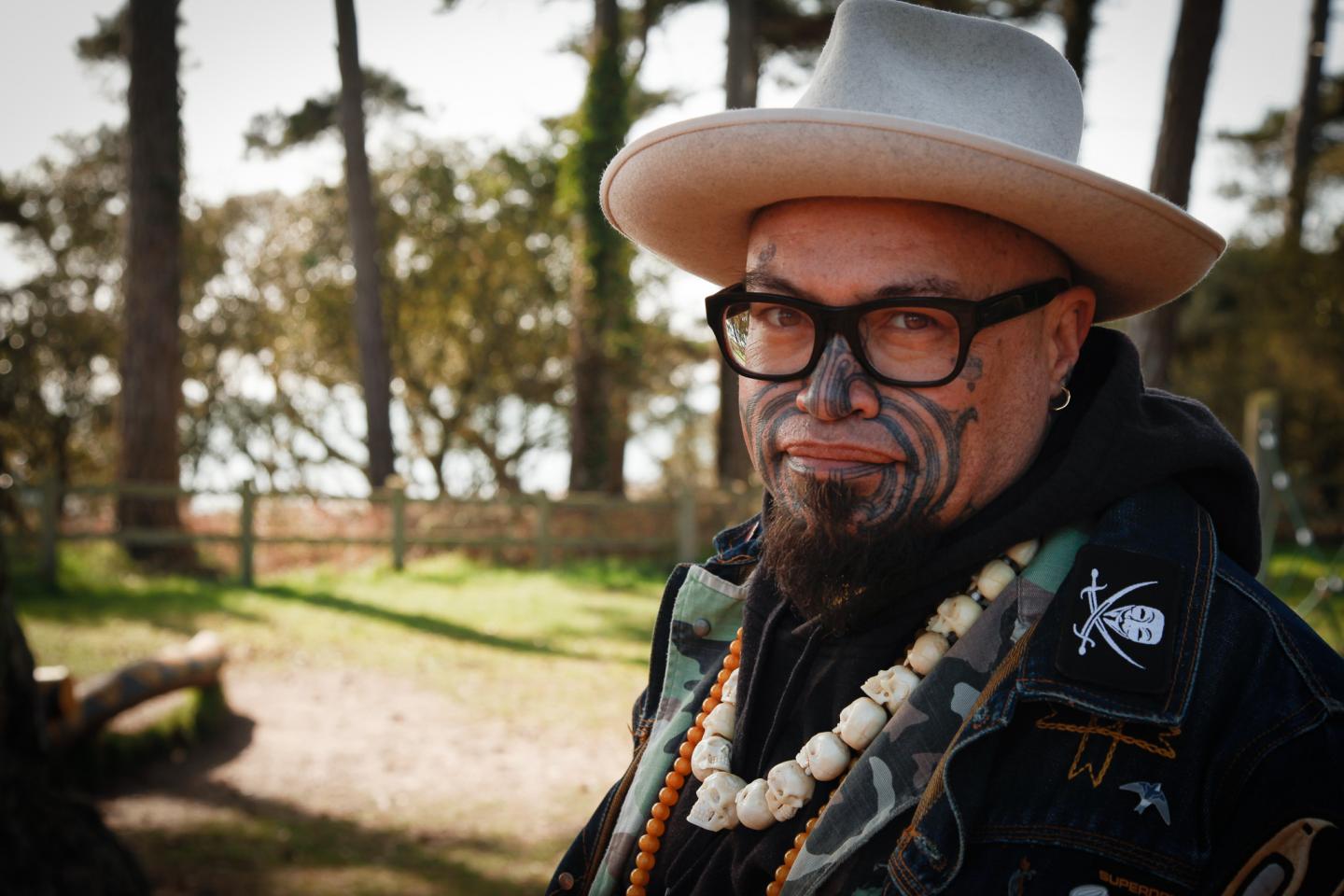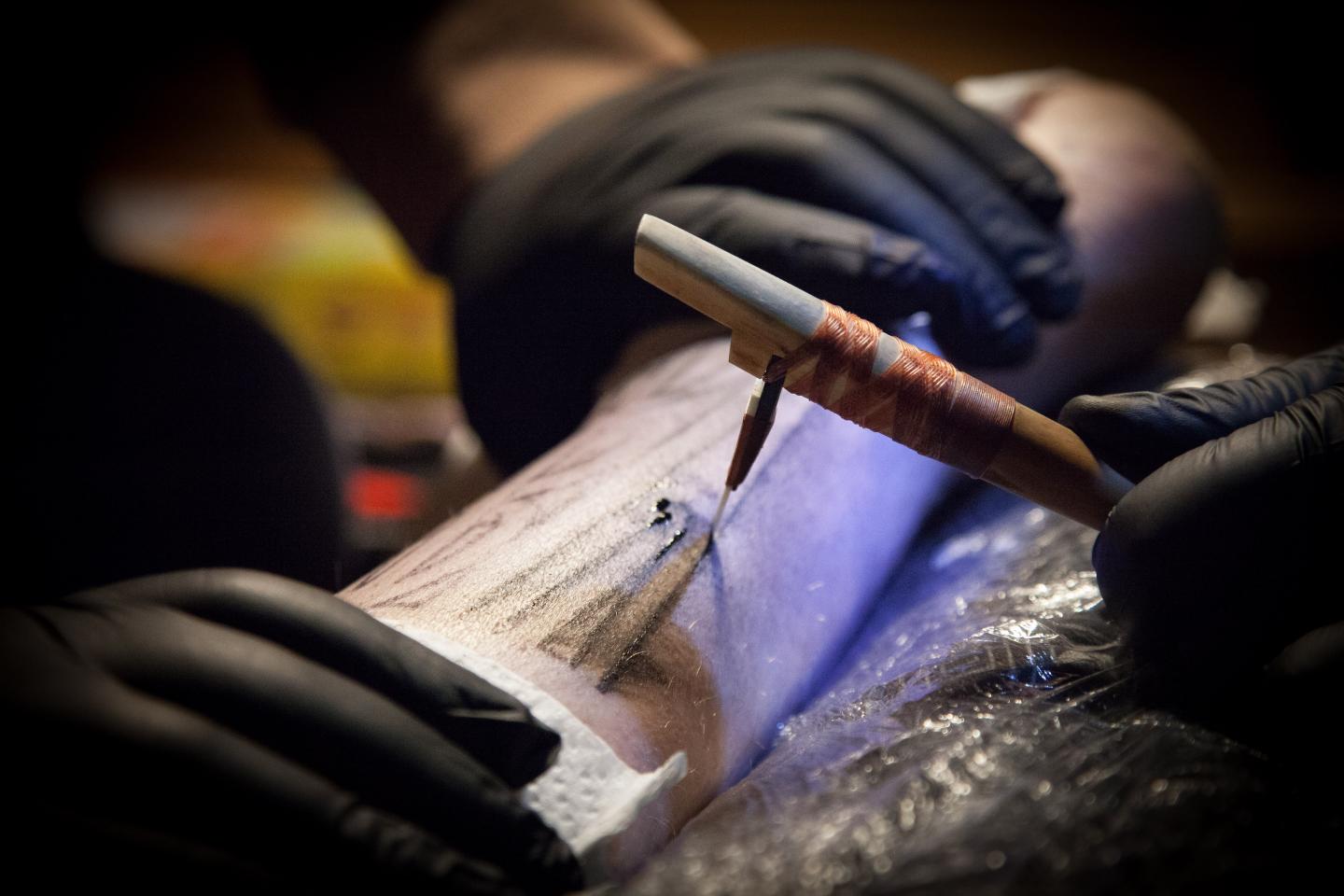 Facebook: Te Rangitu Netana Ta Moko  Instagram: @terangitu  Twitter: @terangitu  Website: terangitu.com
Dr Matt Lodder: 
Dr Matt Lodder is an academic, writer, curator and broadcaster.  He is currently Senior Lecturer in Art History and Theory, and Director of American Studies at the University of Essex. He teaches European, American and Japanese art, architecture, visual culture and theory from the late 19th century to the present, including modern and contemporary art post-1945, digital and "new media" art, and the intersections between art & politics. His research primarily concerns the application of art-historical methods to the history of tattooing  from the 17th century to the present day, with a principal focus on the professional era from the 1880s onwards.
Matt curated Tattoo London at the Museum of London in 2016. His latest major exhibition, British Tattoo Art Revealed, began at the National Maritime Museum Falmouth in March 2017 and toured through to 2021. He also served as the presenter of the landmark television series Art of Museums, which aired across Europe and beyond in late 2018 and early 2019.
Twitter: @mattlodder      Email:  mlodder@essex.ac.uk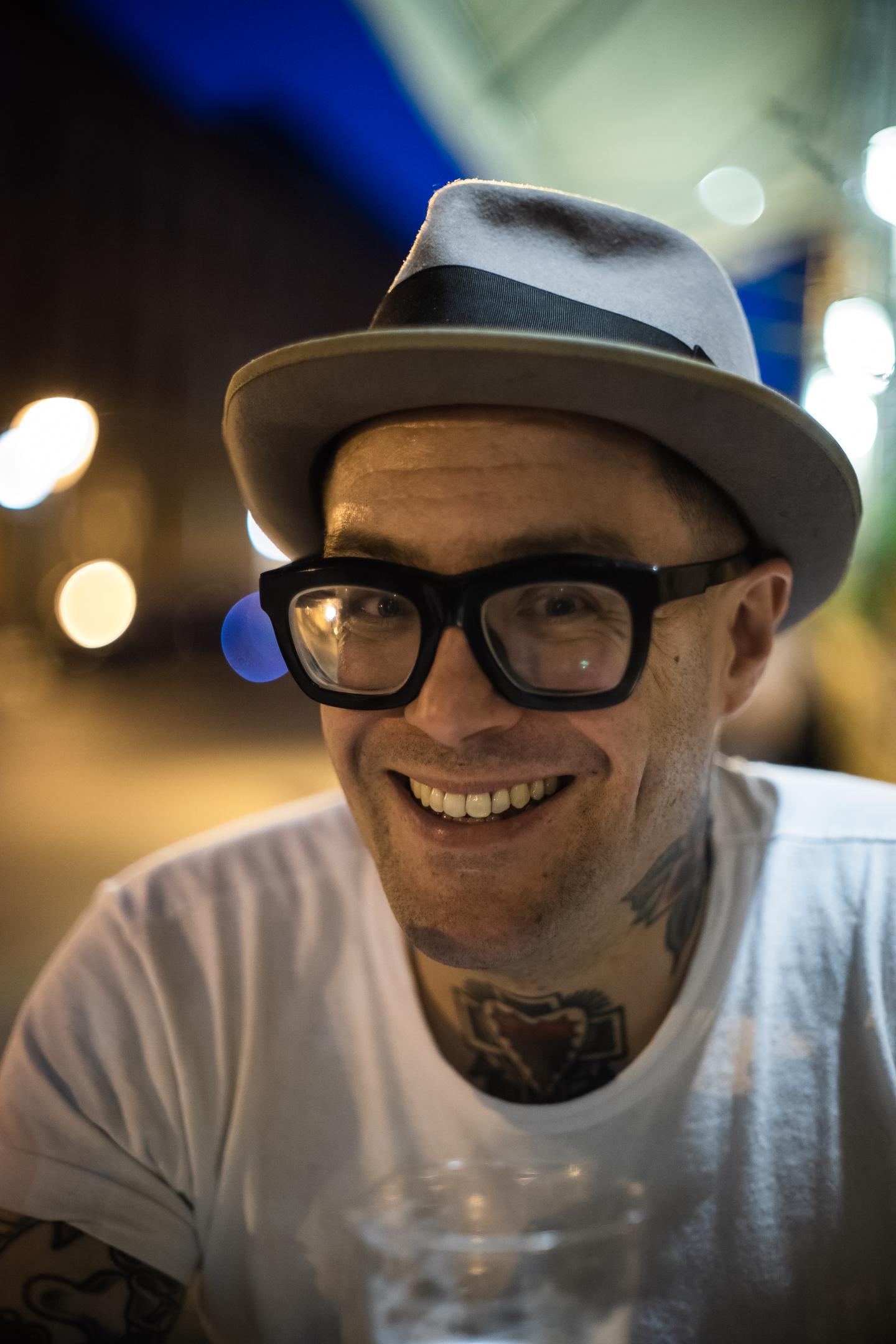 Amber Butchart: Dress historian, author and broadcaster who specialises in the intersections between politics, clothing and culture.
She is a former Research Fellow at the University of the Arts London, and is a regular public lecturer across the UK's leading arts institutions. She researches and presents documentaries for television and radio, including the six-part series A Stitch in Time for BBC Four that fused biography, art and the history of fashion to explore the lives of historical figures through the clothes they wore. Amber is an external adviser for the National Crime Agency as a Forensic Garment Analyst, working on cases that require investigation of clothing and textiles. She is the author of five books on the history and culture of dress, including Nautical Chic, the first ever book to track the influence of our seafaring past on the clothing we love.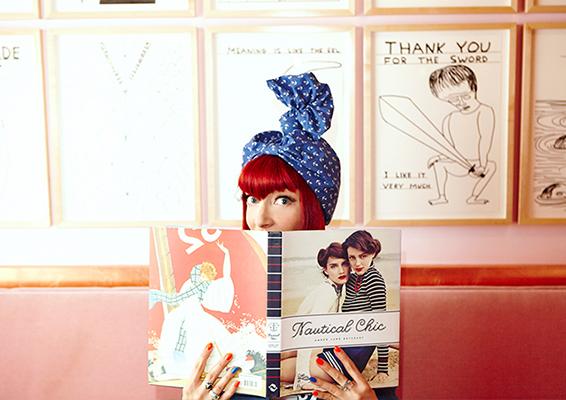 Dr Rebecca Owens: Lecturer in Psychology, Faculty of Health Sciences and Wellbeing at the University of Sunderland.
Becci graduated with a first class degree in psychology in 2009, and went on to complete her PhD in 2016. Her PhD was based in evolutionary psychology, and examined sex differences in competitiveness with a focus on the function of competitiveness in men. Becci has had a long standing personal interest in tattooing and body modifications and was able to examine this academically post PhD. Her other research interests include male psychology.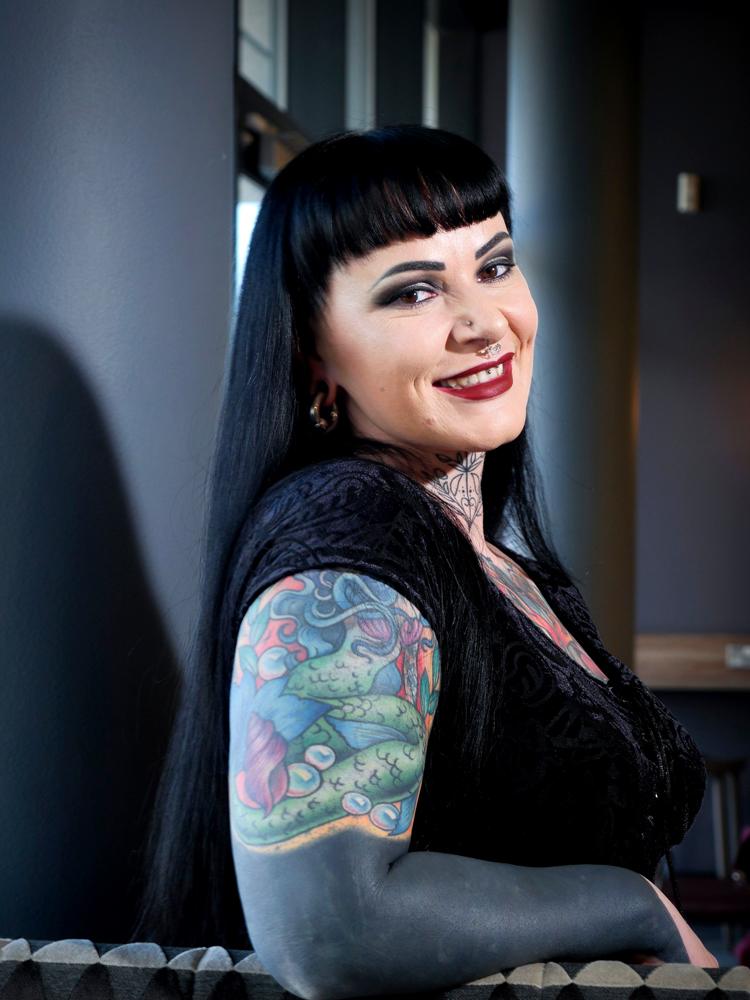 Brownie - Black lungs and silver teeth : Professional tattooist, amateur philosopher, full time master of dumb.
Tattooing for the past 17 years Brownie is a lettering artist specialising in styles representing fine line script, traditional and modern calligraphy and Chicano inspired Blackletter. He has a strong reputation as a freehand tattooist which he believes allows the individuals he tattoos to have a more unique and personal relationship with the tattoos they wear. Having tattooed in America, the Netherlands and all over the UK, he is now based in Edinburgh and is currently exploring different styles of creativity such as writing and painting in a way that only pays respect to the techniques from which these styles derive but to also to raise awareness for modern issues.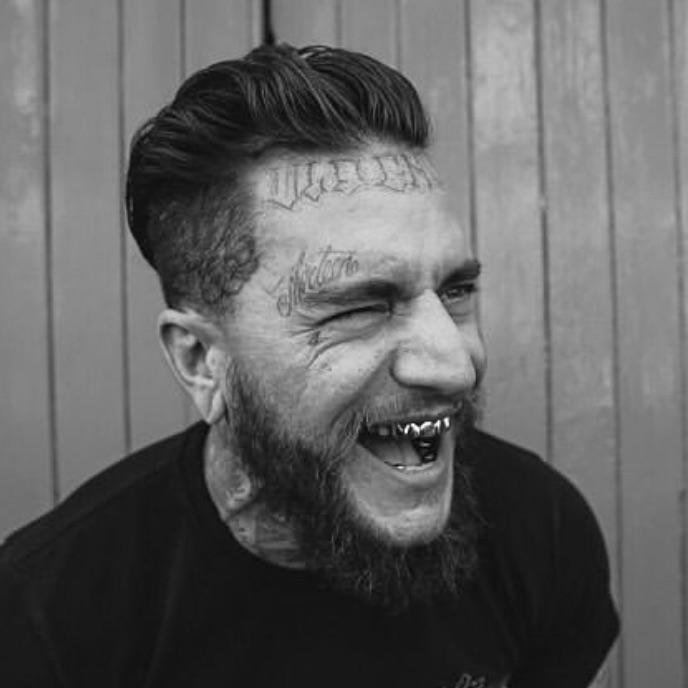 Instagram @blstcustom
Dorothy Shaw (née Heywood): One of the first female tattooists in the UK circa 50s/60s.
Born Dorothy Heywood in the middle of WW2 in Oldham, Lancashire. Dad worked in the cotton mill and Mum stayed home but made sweets, purses, handbags, and took in sewing... anything to help keep food on the table. I much preferred my own company, drawing, painting and reading. I moved to Blackpool in March 1953 and continued with my drawing etc. In September 1953 I started Collegiate High School for Girls. In 1957 I was introduced to the Blackpool tattooist Prince Eugene, and the rest, as they say, is history....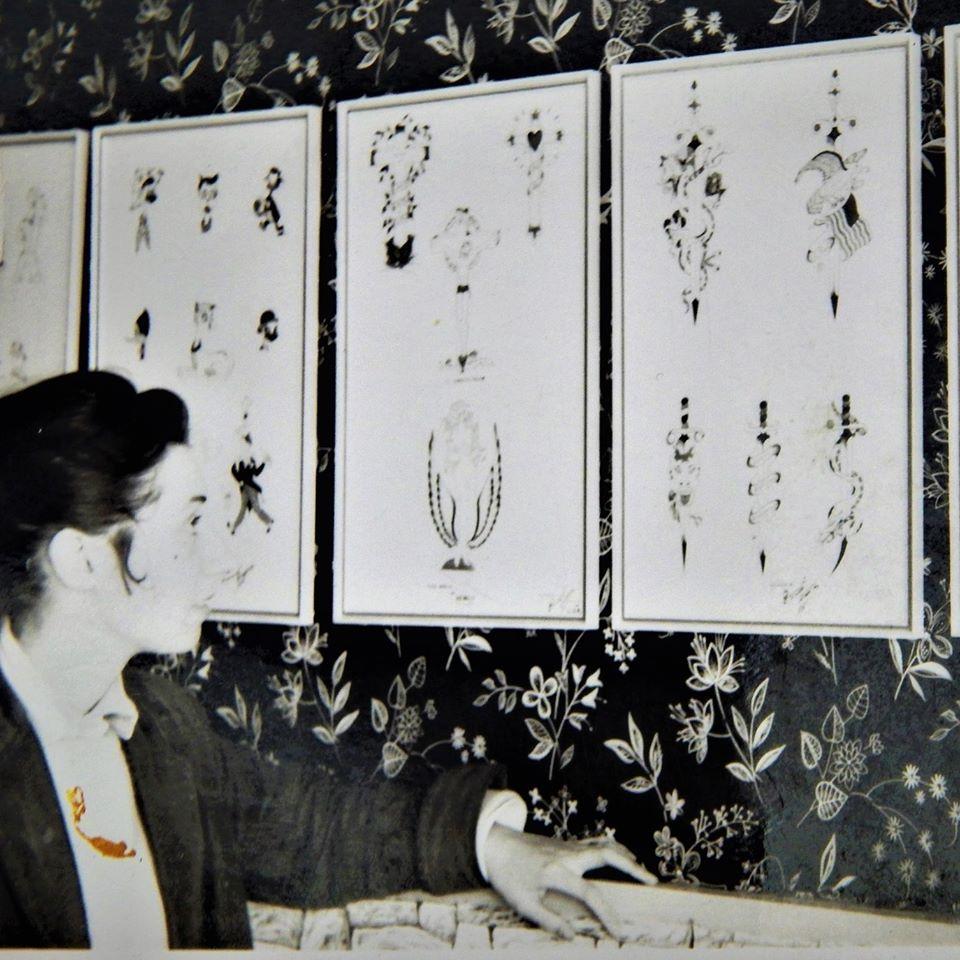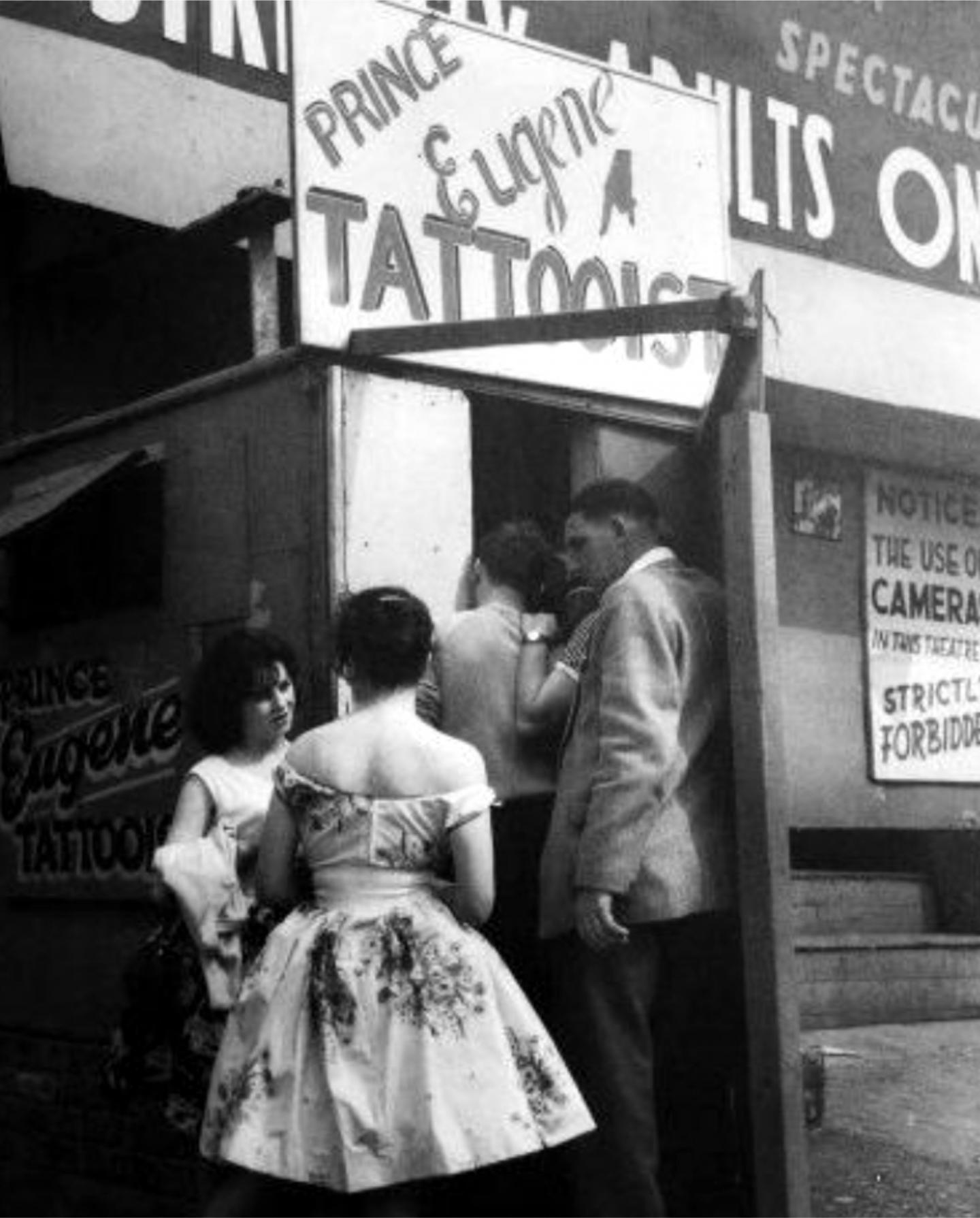 Terry Manton:
My name is Terry Manton from Glasgow, Scotland. I have been researching the history of Britain and Ireland's pioneering tattoo artists for nearly 20 years. 
I am currently compiling a book on the lives of those people who have been involved with tattooing since 1880. As well as the giants of the tattoo world such as George Bigmore, Prince Vallar, Joe Kilbride and Alexander Gordon, I have been championing the cause of the sometimes forgotten tattooed attractions who were popular over 130 years ago. 
These very unique individuals all have a great story which has to be told in order to truly understand the evolution of tattooing both in this country and beyond. From the early appearance of Captain George Costentenus, the tattooed Greek at The Royal Aquarium in 1881, to the amazing lives of the sometimes overlooked tattooed ladies who helped to shock and entertain Victorian audiences with their elaborate markings. 
Some of the tattooed ladies from the 19th and 20th centuries include Emma De Burgh, the American superstar tattooed lady; Flo Riley, Britain's first professional tattooed lady – illustrated in seven colours; Princess Cristina, the 15-year-old tattooed beauty and finally Alice Bowman, a real traditional London character who appeared not only in carnivals and fairs – but also appeared in front of the local magistrates courts on several occasions. 
Ladies with tattoos were not uncommon in Britain and Ireland in the 1890s, but tattooed ladies who made a living appearing in cold tents, dark rooms, private receptions and exhibition stages were definitely in the minority. They endured a hard life: sometimes separated from their families for months, verbally abused, stared at, poked, pinched and prodded by their paying audience who treated them as an extension of burlesque and voyeurism.
It was a life of hardship, but it came with great financial reward for some – setting them free and allowing many to become independent, strong ladies. Sadly, most suffered at the hands of male promoters, showmen and were looked upon by their own husbands as 'assets for promotion'.
Instagram: @scottishtattoohistory Website: princevallar.co.uk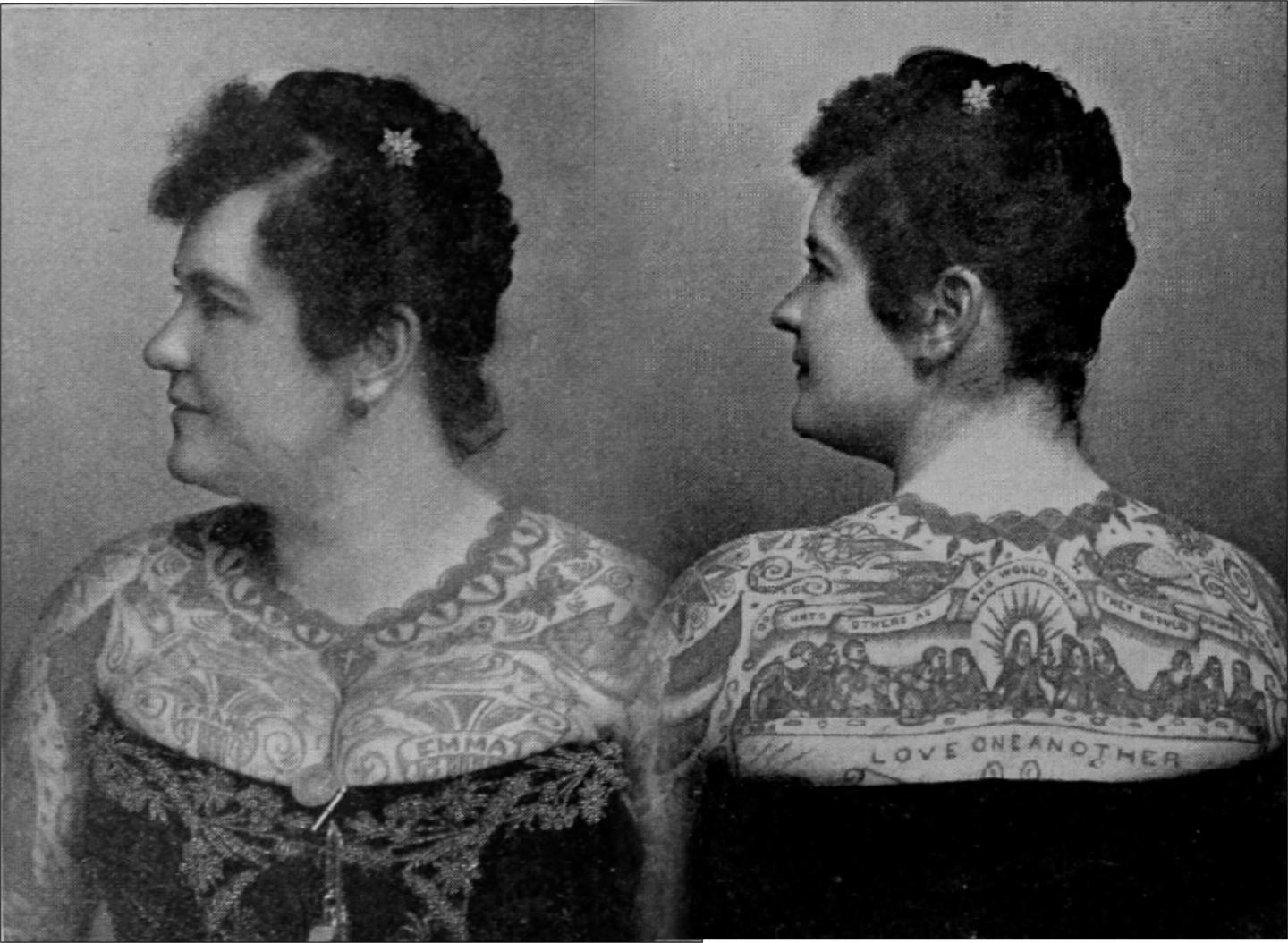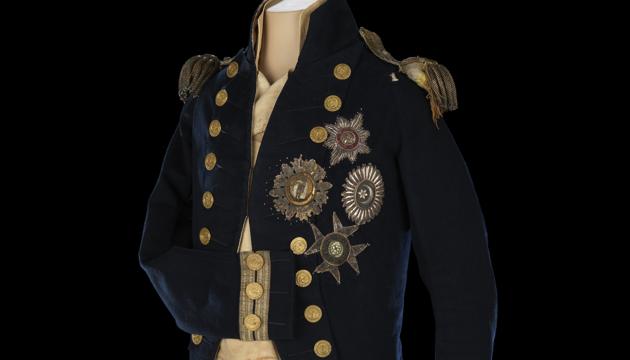 National Maritime Museum
Guaranteed entry time
Access to all free galleries and activities
Exposure: Lives at Sea exhibition
Some Ice Worlds activities included
Paid exhibitions not included