This exciting project has given Royal Museums Greenwich the opportunity to celebrate this internationally and historically important building for its quatercentenary. It has also enabled the House, in its modern role as the Museum's prime fine-art venue, to showcase the National Maritime Museum's outstanding art collection.
Image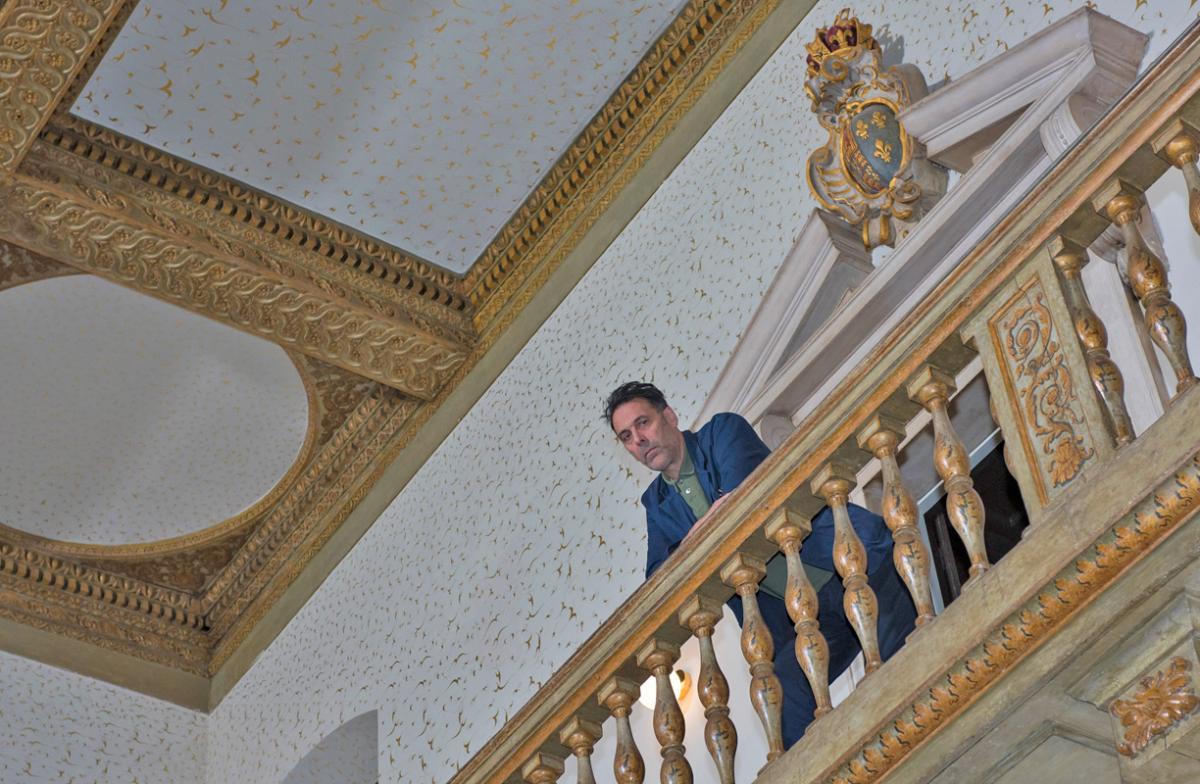 Spectacular new artwork by Richard Wright
At the end of February 2016, Turner Prize winner Richard Wright started on a new artwork for the Queen's House, now complete. Amazingly, this is the first time an artist has worked on the ceiling of the Great Hall since Orazio Gentileschi created a series of nine paintings in 1639. Richard's beautiful and complex installation in gold leaf was inspired by the Tulip Stairs. 
Find out more about Richard Wright and the Great Hall ceiling
Image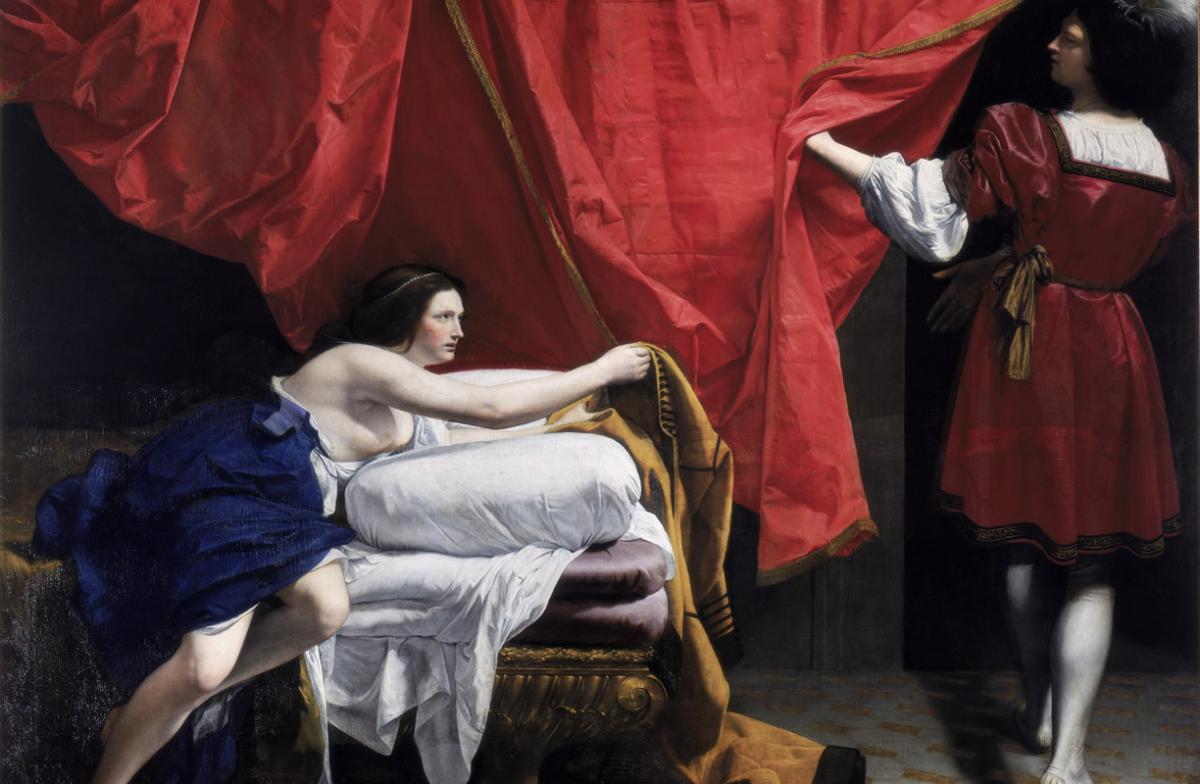 Royal-commissioned painting returns after 360 years
Visitors to the re-opened house can also now see Orazio Gentileschi's Joseph and Potiphar's Wife displayed in this iconic building for the first time since 1650. The painting, which is part of the Royal Collection, was one of a sequence commissioned for the Queen's House by King Charles I and Queen Henrietta Maria.
The House's closure has given Royal Museums Greenwich the opportunity to refurbish galleries, including the King's Presence Chamber and the Tulip Stairs, as well as introducing new displays and colour schemes, bespoke lighting and new interpretation. The window-glazing and flooring of this Scheduled Monument has also been upgraded, improving both the external and internal appearance of the House.
Image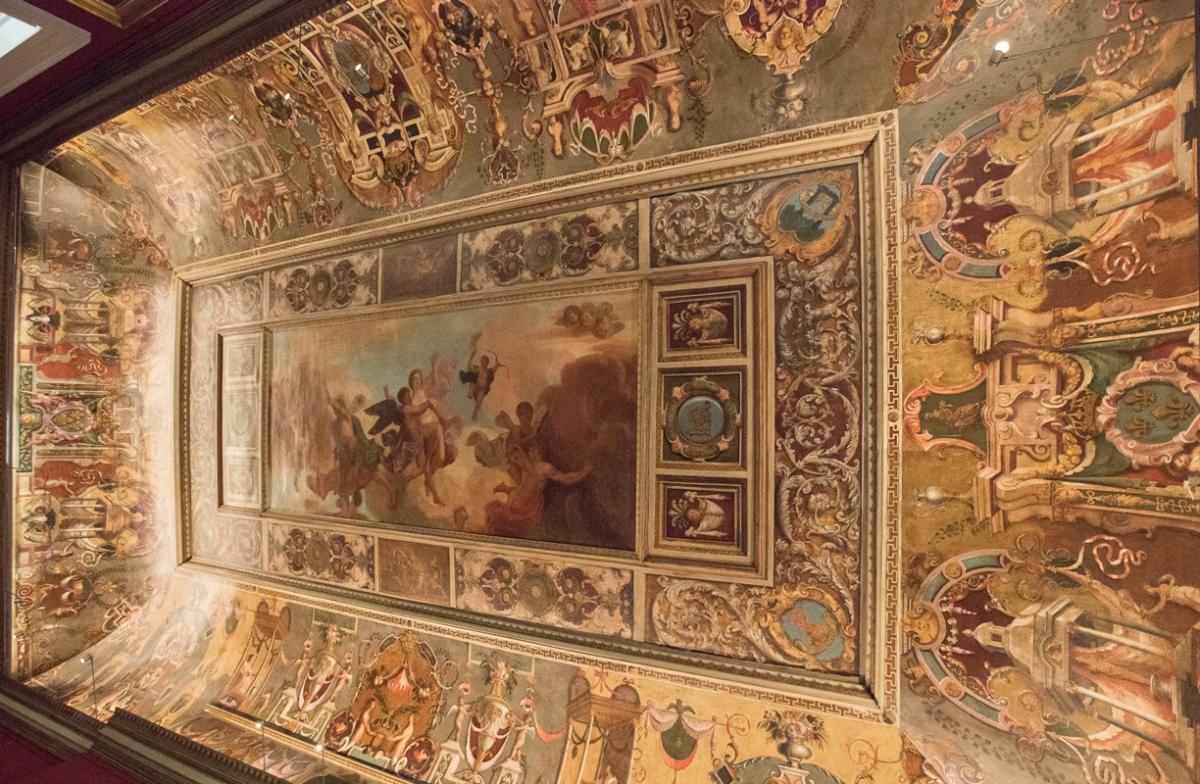 Restored to royal splendour
The ceiling in the King's Presence Chamber has been restored to its royal splendour, complementing the Queen's Presence Chamber which was restored in 2013. Both rooms now have a bold new colour on the walls, bright blue for the King's and bright red for the Queen's, as befits their 17th-century majesty.
These rooms are now adorned with paintings illustrating the kings, queens, consorts and courtiers associated with the House and Greenwich during this period, including Charles I and Henrietta Maria by Daniel Mytens, also generously loaned from the Royal Collection by Her Majesty The Queen. The focus throughout is on the iconic people and events, artists, designers and architects that are key to understanding the building's history, and its significance today.
Find out about the House's royal history
Image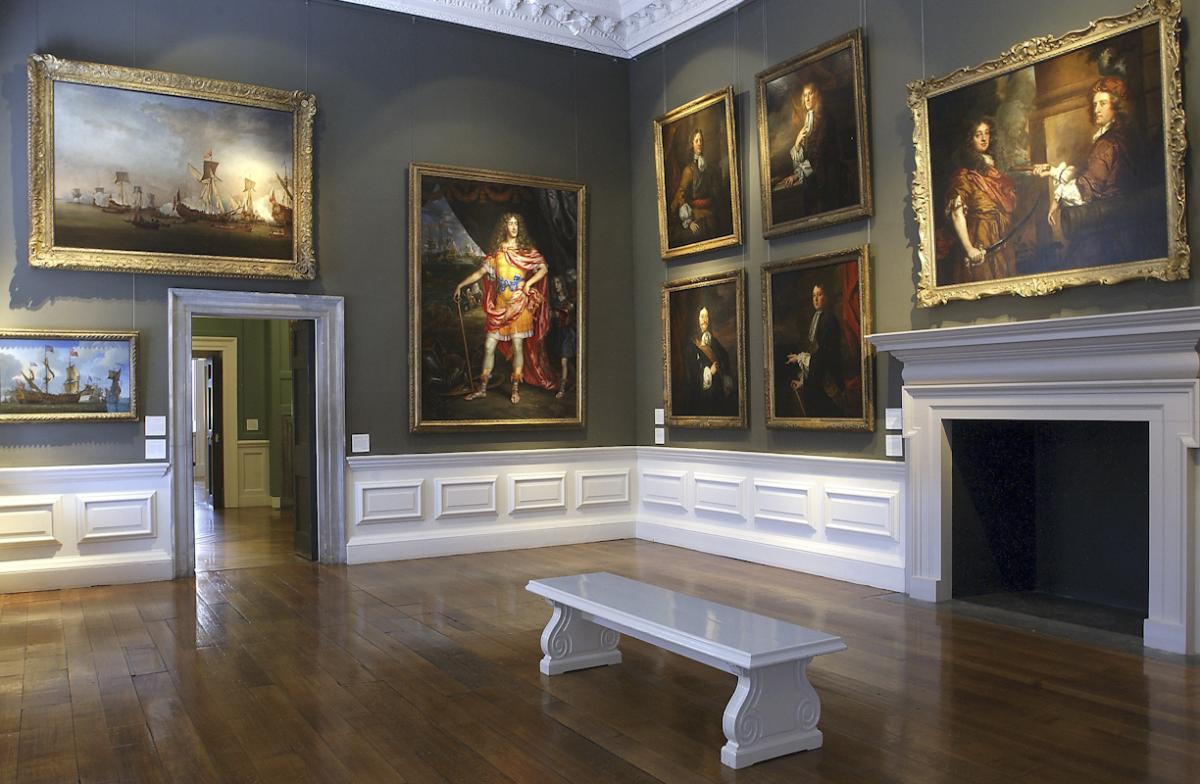 World-class art collection
Finding inspiration in the House's past, the re-displays also capitalize on the great strengths of the National Maritime Museum's world-class art collection, along with significant loans from both public and private collections. The displays and interpretation chart the changing relationship between the Queen's House, the people who created it and those who lived and worked there, from royalty and courtiers to the Navy.