Ticketed
Free for members
Essential Information
| | |
| --- | --- |
| Location | |
| Price | Included with entry to the Royal Observatory |
Stand beneath the magnificent onion dome and marvel at one of the biggest telescopes in the world.
The 28-inch Greenwich refracting telescope is the largest of its kind in the UK and the seventh largest in the world.
It was built to research double star systems and remained in use until the late 1960s. With the recent addition of a computer-aided guidance system and CCD camera, it continues to work as an excellent visual aid to observing the night sky.
The Onion dome roof was originally made from papier mâché, but now is fibreglass.
Image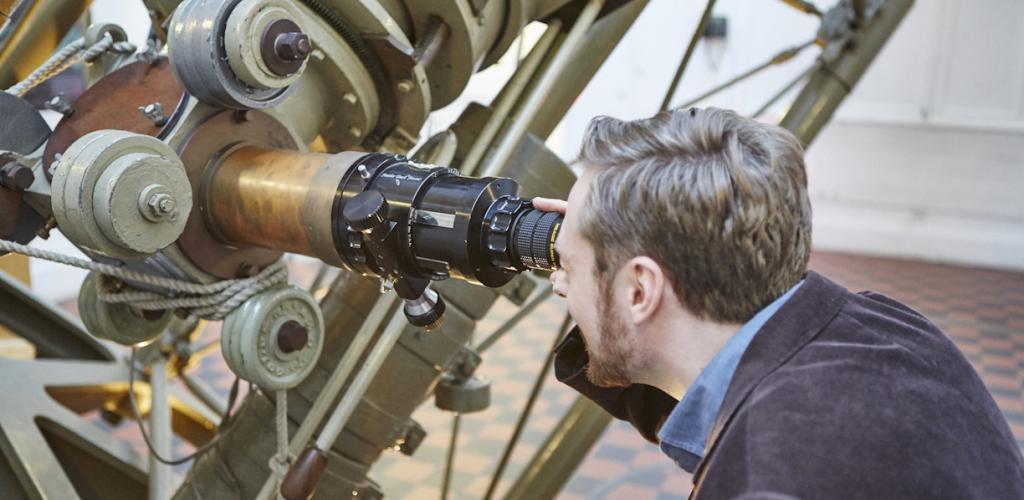 Telescope facts
It took eight years to make and was a great success in the Royal Observatory's programme of 'double star observations'.
It rests on a mount built 30 years earlier for a smaller telescope. The telescope tube is over 28 feet (8.5 metres) long and is round at each end but rectangular in the middle. This is because its mount was built for a much smaller telescope, so the middle section of the tube had to be tapered in order to fit.
Attached to the outside of the tube are smaller telescopes, used as guides to target an object or to magnify the telescope's scales. The mount allows the telescope to be rotated on the same axis as the Earth, so it can follow a star from east to west across the sky.
A key scientific discovery that has changed our perceptions of the world.
Find out more about the founding of the Royal Observatory and how it came to be known as the 'Home of Time'