This beautiful little building dates back to 1899. It is situated in the courtyard of the Peter Harrison Planetarium and houses an exhibition about the Sun on its ground floor, which is open daily and free to visit.
The pavilion's unusual name comes from the name of the telescope it originally housed. It sat on what is called an 'altazimuth' mount. This one term is made up of the terms altitude and azimuth. Such a mount allows an instrument to move in altitude (up and down, measured in degrees from 0 degrees on the horizon to 90 degrees when pointing straight up), and azimuth (left and right, measured in degrees from 0 starting in the north, moving clockwise through 90 degrees east, 180 degrees south, 270 degrees west and back to 0 degrees north).
The upper floor contains the newly installed suite of telescopes and cameras on a modern computerised 'equatorial' mount. This new facility is called the Annie Maunder Astrographic Telescope (AMAT).
Image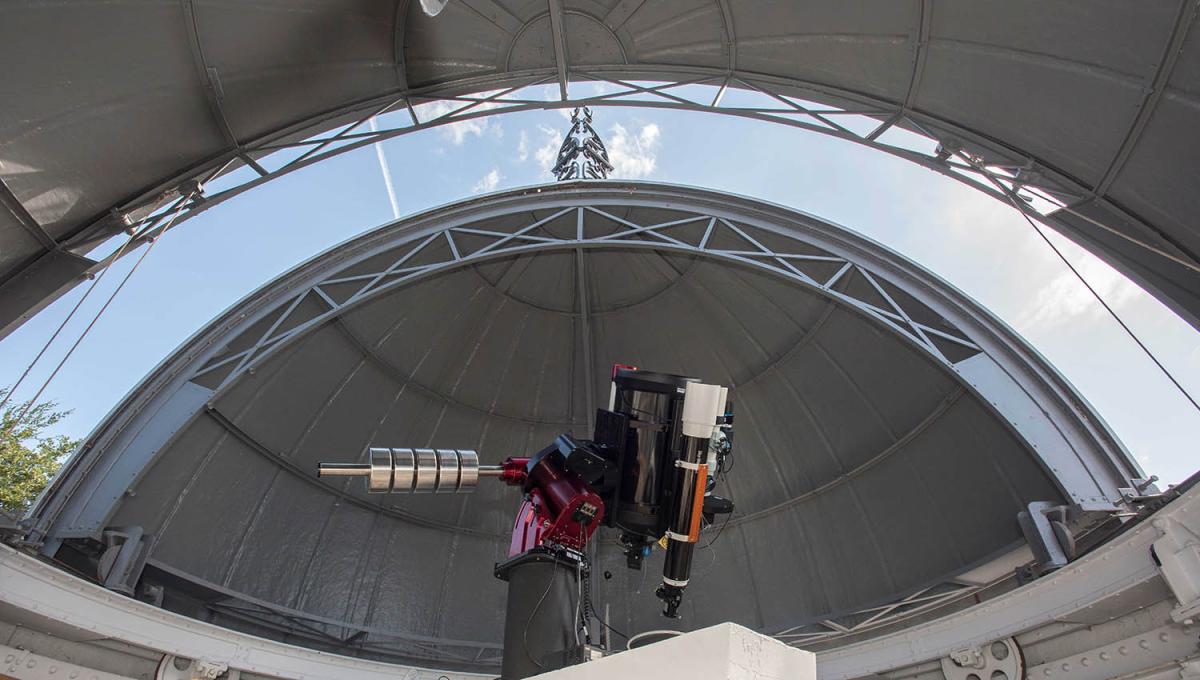 The Annie Maunder Astrographic Telescope
In 2017 a members and patrons appeal successfully raised funds in support of the restoration works to the building and a collection of new contemporary telescopes to make innovative use of the upper floor and still-functioning telescope dome. This was installed in 2018.
This modern 21st observatory nestled in its 19th century home is called an 'astrographic' suite of telescopes because they are designed to be used photographically with digital cameras rather than simply with the human eye.
Due to the light sensitive properties of these cameras, when combined with well-machined optics, they can reveal far more of the cosmos that the eye can detect. Across the full package, the AMAT can be used to capture high magnification views of the planets and Moon, safely image the seething surface of the Sun, take filtered images of nebula and supernova remnants, and more besides – a truly multipurpose observing platform.
Visit the Annie Maunder Astrographic Telescope
Although not always accessible, the AMAT is available to see at special times during the year through 'behind-the-scenes' experiences with Royal Observatory astronomers and whistle-stop tours by staff and volunteers.
The AMAT is used to live stream some celestial events on Facebook and our YouTube channel. 
Image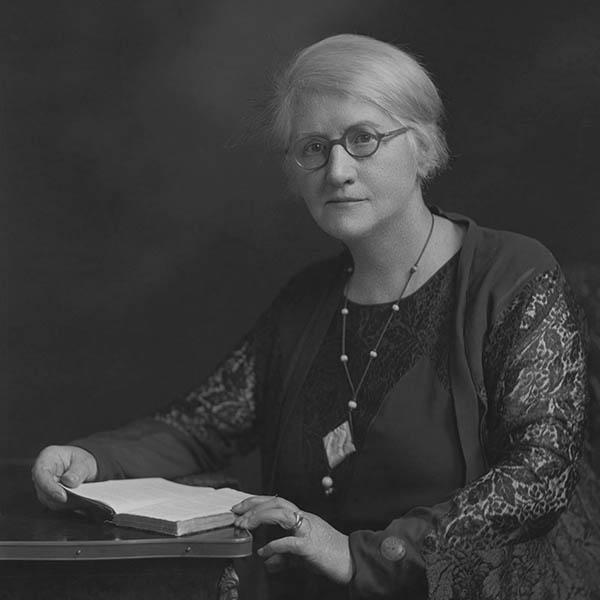 Annie Maunder
The Annie Maunder Astrographic Telescope (AMAT) is named after pioneering female astronomer, astrophotographer and science communicator, Annie Maunder.
In 1891 Annoie started work at the Royal Observatory as one of the few female computers.
Find out more about her work and legacy