22 Jun 2018
The Caird Library has a new display featuring archive and library items connected with crimes and criminals at sea.
By Mike Bevan, Archivist and Stawell Heard, Librarian, Acquistions and Cataloguing
Visit the Caird Library and Archive
The sea can appear to be beyond the reach of law and order. Criminals can use it as a place to commit crimes, as a means of escape, or as a way of illegally entering a country. Ships can become traps for the intended victims or traps for the criminals themselves.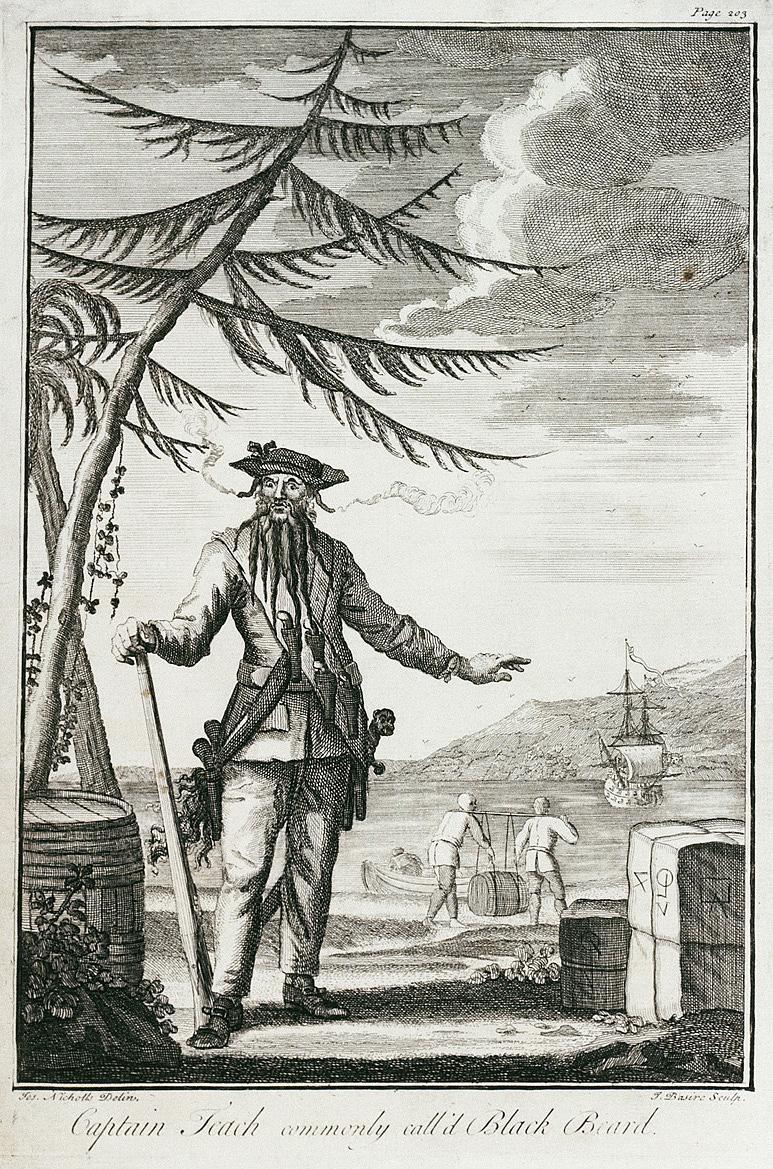 For pirates like Edward Teach (or Thatch) alias Blackbeard, the sea was a lawless place where he could rob ships in the Atlantic and make good his escape. For smugglers who secretly brought goods into a country in order to evade tax, remote stretches of coast provided an entry point for their contraband, whilst for the murderer Dr Crippen, the sea offered a means of escape away from Britain, where he was a wanted man, across the Atlantic to Canada.
Among the items on display are the extra-master's certificate of Henry George Kendall (the ship's captain who recognized Crippen amongst his passengers) and the logbook kept by Lieutenant Robert Maynard which records the post-mortem decapitation of Blackbeard.Although all the items relate to crimes committed over a century ago, the issues they raise continue to be relevant today. Piracy and smuggling still pose a problem for law enforcement, and some criminals still use our seas as a means to avoid capture.