Sailors often used their off-duty hours aboard ship to do hand crafts, and were prolific in carving, knotting, sewing and tattooing.
These men worked with what they could find. They shopped or traded for materials and scavenged for shipboard scraps.
Sailors used their craft skill for utility, for their personal enjoyment and for the benefit of others.
Watch the video below to learn how to embroider Nannie, the figurehead of the Cutty Sark. 
Created by Pink & Hancock. 
The figurehead Nannie comes from the Robert Burns poem Tam O'Shanter. 
Find out more about Nannie the Cutty Sark figurehead
Discover more designs inspired by the Cutty Sark
Embroidery in the collection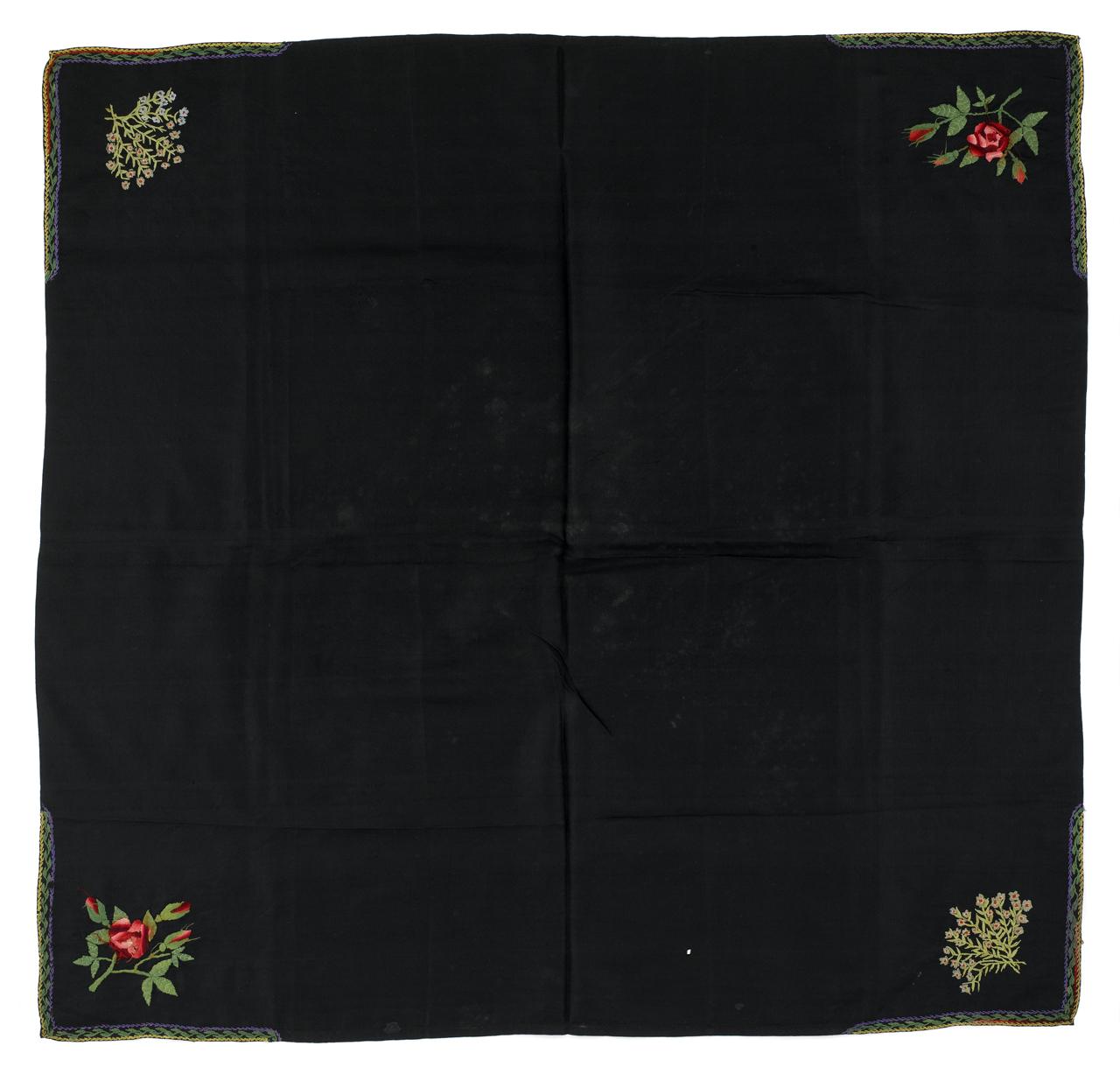 This black sailor's neckerchief is embroidered in the four corners. It belonged to William Harvey (AB?).
When writing to the Admiralty in 1875, Captain George Denham Bedford said:
'Men break out into little bits of silk embroidery of different colours to adorn the borders of their black silk handkerchiefs.' 
This embroidery was made by William Brookman during his time on the training ship HMS Implacable. It was a gift for his future wife's 17th birthday.