There are around 40,000 maps in the Royal Museums Greenwich collection.
From seafarers' charts to luxury table globes, weighty atlases to scribbled sheets, it's easy to get lost in this vast repository of cartography.
But help is at hand.
With their new book A is for Atlas, curator Megan Barford has plotted a route through the history of maps and mapping. The book includes some of the most detailed and surprising maps ever created, arranged according to a series of themes from A to Z.
Below, they select four 'manuscript maps' featured in the book, hand-drawn by their creators and meticulously plotted.
Tap the arrows to explore each map, and find out more about A is for Atlas here.
Navigating the Moon's surface
In 1946, amateur astronomer Hugh Percy Wilkins (1896–1960) produced the most detailed map of the Moon published up until that point.
Drawn at 300 inches diameter, it was printed in reduced form at 100 inches (2.54m). This manuscript of the crater Copernicus was just one part of the work of drawing and compiling that went into making Wilkins' map of the entire visible lunar surface.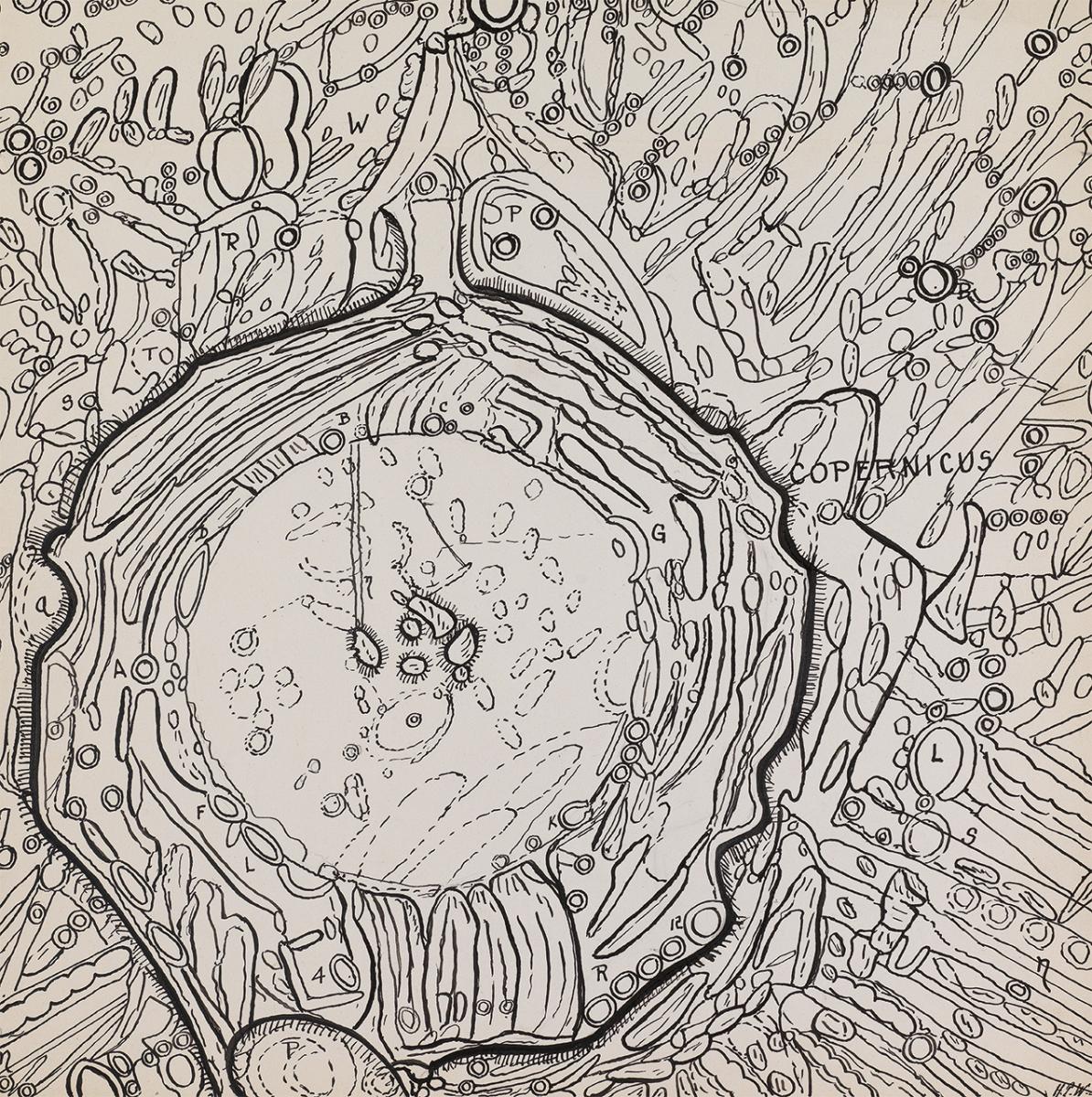 Drawing by hand
As Director of the British Astronomical Association's Lunar Section, Wilkins developed an international network of correspondents, visited major observatories and worked with his own telescope from his garden in Bexleyheath, south London. He made detailed drawings of light and shadow as they changed on the Moon's surface in order, eventually, to determine the shape of a particular feature and represent it in outline as a crater, peak, or valley.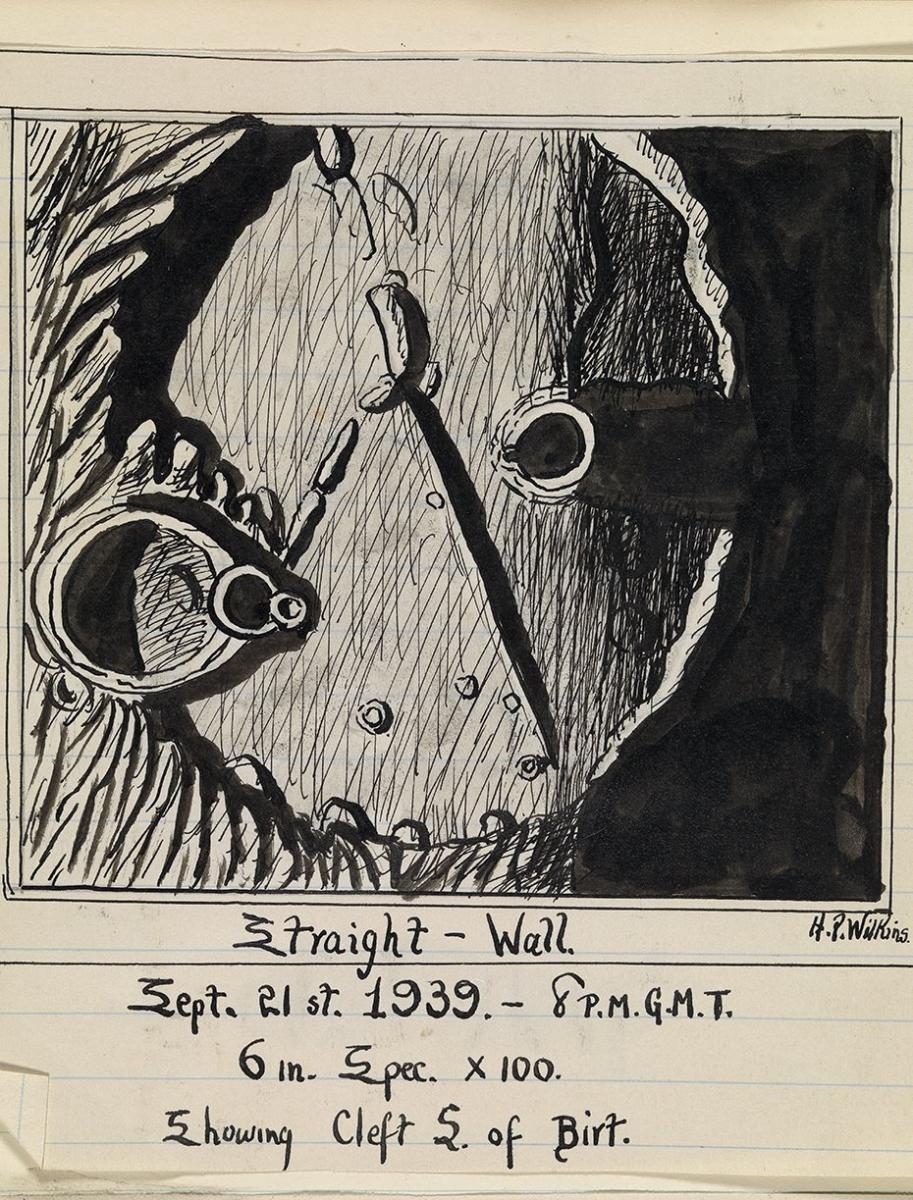 Detail and dedication
As Wilkins described, 'much of the finest detail, the most difficult to depict, but by far the most fascinating, vanishes before one's eyes, dying, so to speak, even while it is born.' 
Compiling his own and others' observations at home by hand, Wilkins then checked it all with further time at his telescope. His Map of the Moon was reproduced photolithographically for publication, a process that ensured the distinctive style of his drawing was retained in the finished map.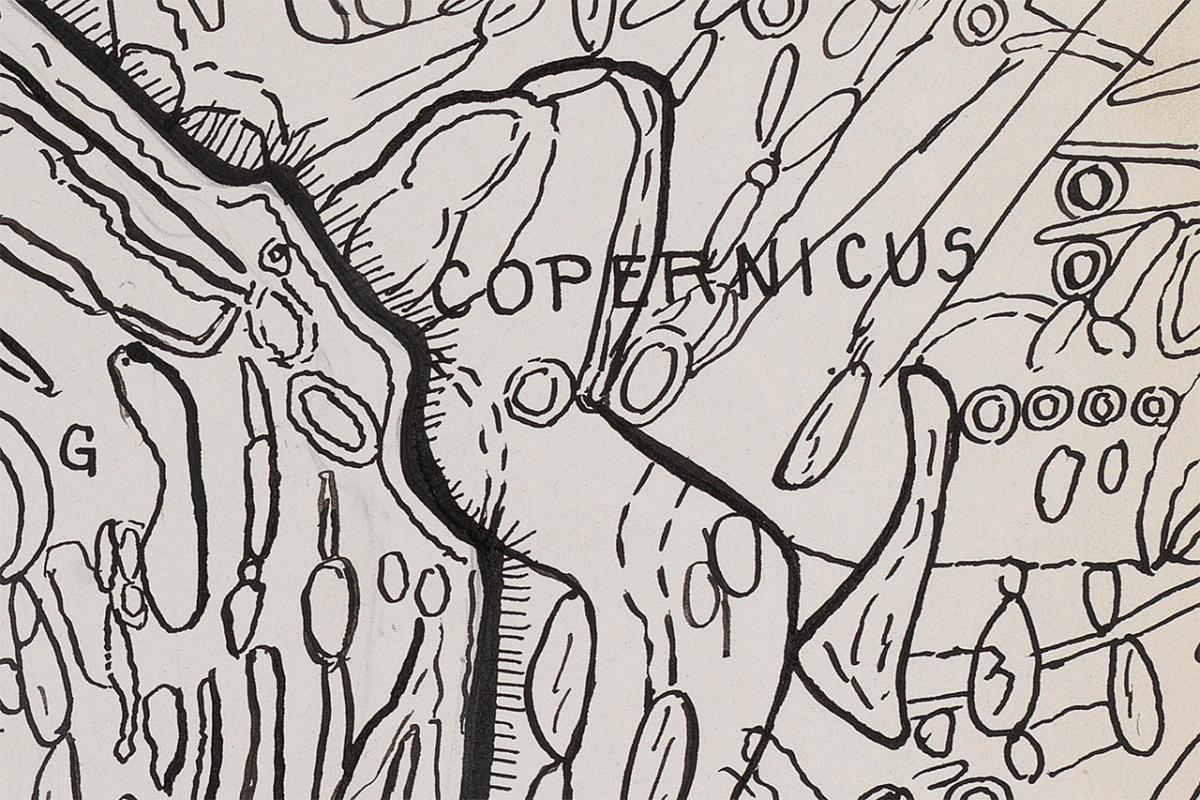 The history of manuscript maps
Maps, charts and globes drawn by hand are often peculiarly compelling.
Medieval works sit within a purely manuscript tradition, in which documents would be copied and recopied by hand, sometimes over hundreds of years.
When, particularly from the sixteenth century onwards, printed maps began to circulate more widely, far from replacing manuscript traditions, they existed alongside them.
Prints were worked up from manuscripts; manuscripts were copied from prints. Sometimes artists attempted to make one form look like the other; sometimes maps contain both printed and manuscript elements. And whether the result of pen or pencil marks of a draft in construction, or the fine illuminated work of a skilled miniaturist, each one is unique.