Celebrate the festive season beneath the gleaming copper-clad hull of our world-famous ship
Enjoy a spectacular party this Christmas at an iconic venue in a unique heritage setting boasting spectacular views of the Thames, situated opposite Canary Wharf with easy access from central London. Why not get into the maritime spirit and hop on the Thames Clipper from any of the major London piers and get dropped off at Greenwich Pier which is just 5 minutes' walk from the Cutty Sark.
The venue offers an intimate space for both exclusive and shared Christmas parties, which will be illuminated under the hull of the famous Cutty Sark. Our incredible shared parties offer your guests the opportunity to enjoy a buzzing atmosphere. We can cater for small groups from 8+ up to exclusive parties for 270 seated or 450 guests for a reception.
Smart Christmas events at the Cutty Sark are catered by London's leading caterers, Moving Venue who have over 36 years' experience and a reputation for delicious food and outstanding excellence. We can cater for all dietary requirements, which you can discuss with your dedicated account manager to ensure all the details of your party are perfect.
Your guests will be welcomed with a glass of sparkling wine as they step aboard, followed by trays of intricate and perfectly curated canapés as they mingle and soak up the atmosphere. If you hire the venue exclusively, we can cater your party with either a three-course meal or a delectable selection of bowl food.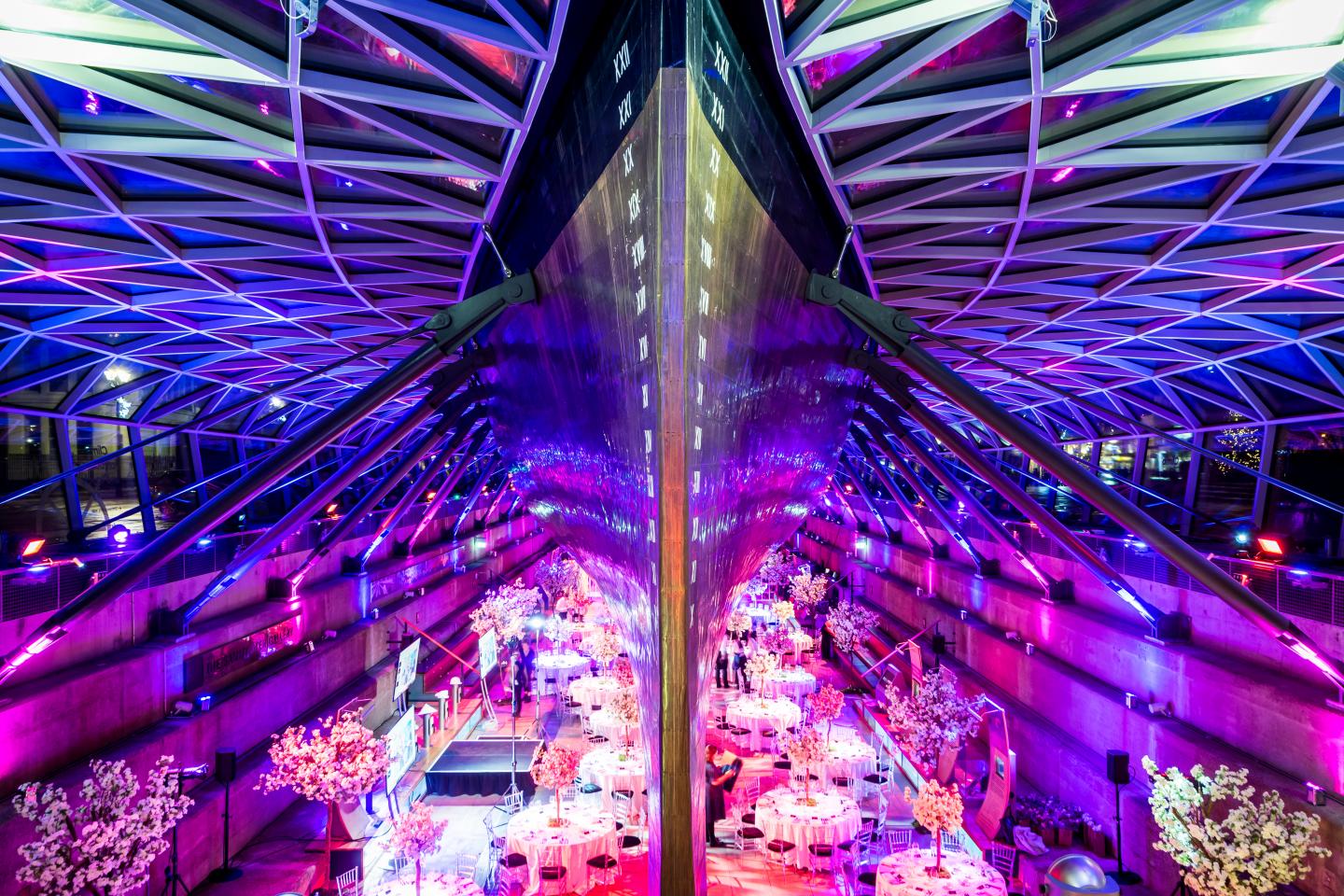 After dinner, the DJ will start their set and the state-of-the-art dance floor will hot up, so your guests can let their hair down and celebrate. The beautiful backdrop of the Cutty Sark, paired with delicious food and show stopping entertainment is sure to set your festive season off in style.
If that's not enough, we truly believe in making sure your guests should have the best night possible. If you're booking the venue as an exclusive party for your guests, your dedicated account manager can organise a plethora of entertainment including live bands, pre-dinner entertainment, or casino tables to name just a few!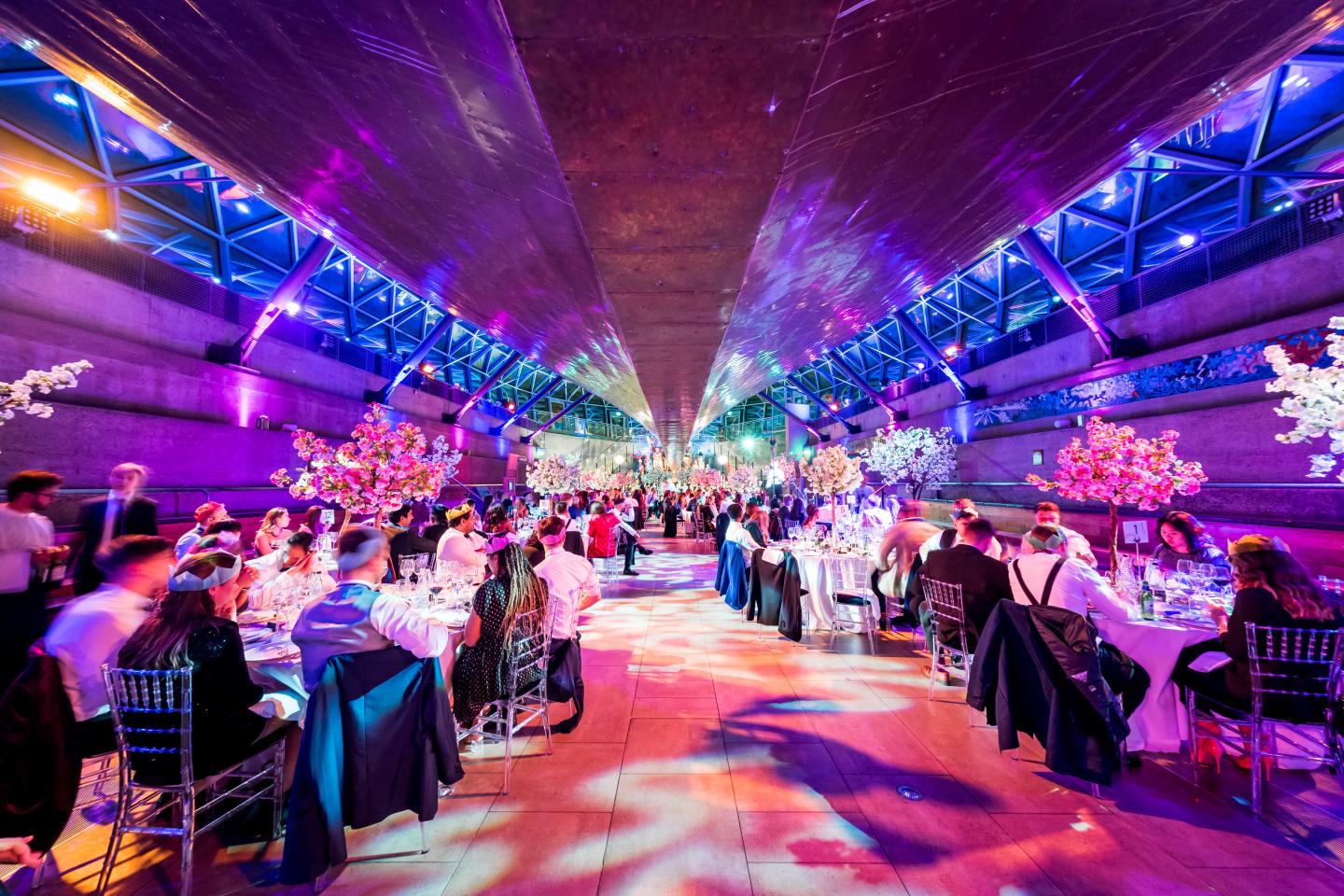 If you really want to get into the winter spirit, you can upgrade your package further and book an exclusive session on the ice-skating rink at the Queen's House, just a 3 minute walk from the entrance to the ship. With the opportunity to buy group tickets or even hire the rink exclusively for your group, this will put a spin on your evening!
But remember - the sky is the limit, so get in touch today and discuss with the expert team at Smart Parties about what's possible.
Contact the Smart Parties team today on christmas@smartgroupltd.co.uk or call on 0207 305 7797.
For more information on all our events here at Royal Museums Greenwich, email events@rmg.co.uk.