Built in 1869 to carry tea back from China, this monument to the glory days of sail, travelled the world and survived the high seas. The ship boasts a spectacular riverside setting , with a sweeping outlook across the Thames to the City beyond.
A unique space for award ceremonies, gala dinners and client networking.
Contact us to start planning your event         
Email: events@rmg.co.uk | Tel: +44 (0)208 312 8517
We recommend this venue for:
Gala dinners                                           
Product launches
Awards ceremonies
Weddings ceremonies and receptions
Christmas parties
1 / 4
Dry Berth
The Dry Berth is the most modern addition to Cutty Sark, built during the refurbishment after a fire in 2007. The 963-ton ship is suspended three metres above the floor, the geodesic glass canopy flooding the Dry Berth with natural daylight, whilst built-in lighting makes her hull glimmer in the evening.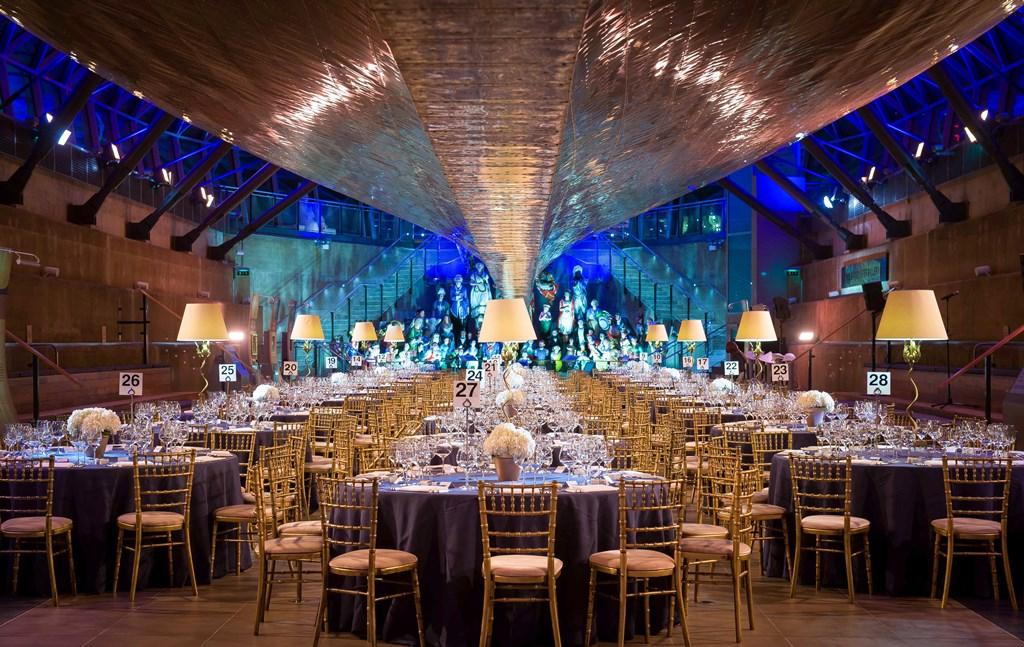 2 / 4
'Tween Deck
The 'Tween Deck is located in the middle of the ship and was used to store the precious cargo – tea from China – during the ship's voyage. Nowadays it's been emptied out and spruced up, perfect for dinners, receptions or even weddings.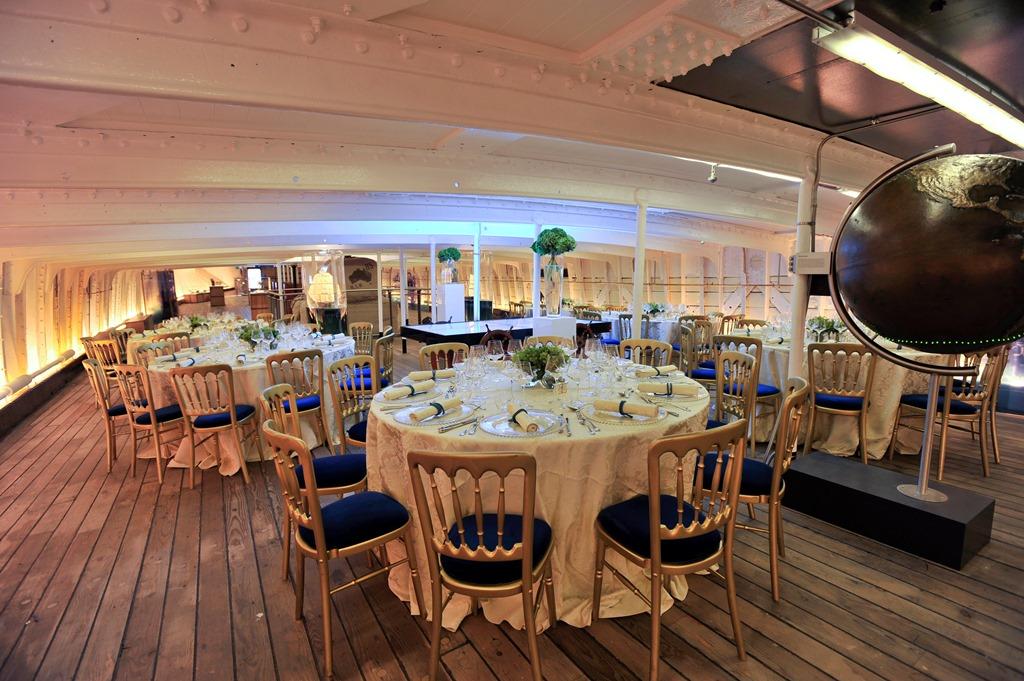 3 / 4
Weather Deck
Ideal for memorable and one of a kind summer parties, this is the perfect location for standing drinks and bowl food receptions for up to 100. Situated on the bank of the mighty Thames, Cutty Sark's Weather Deck provides incredible views over London and Canary Wharf.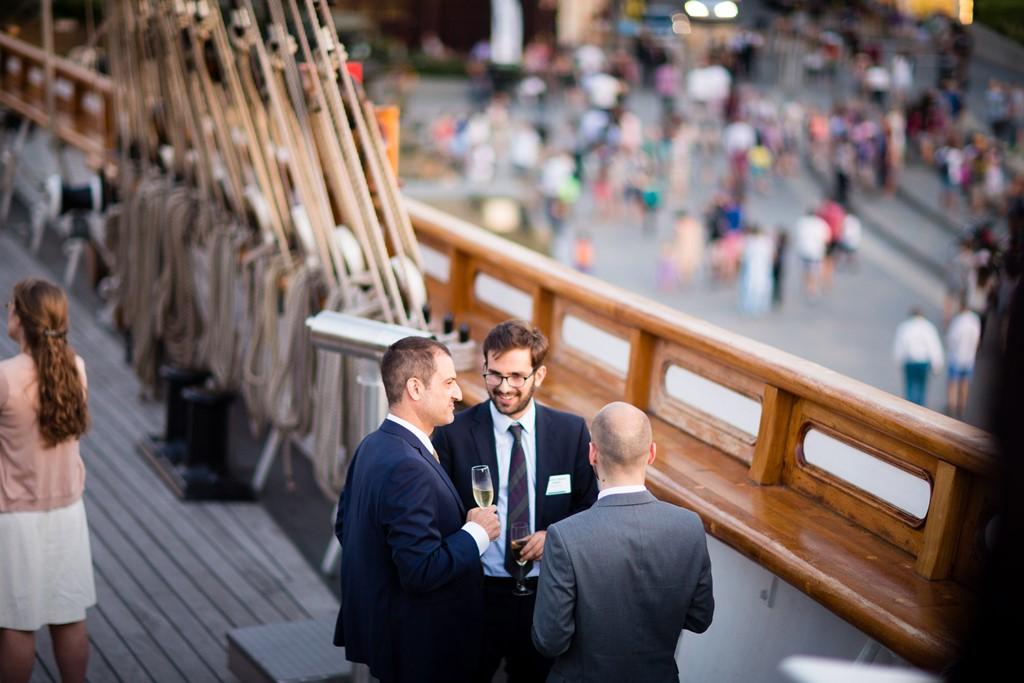 4 / 4
Master's Saloon
For the most exclusive and intimate of weddings. You can be married on the 'Tween Deck, have drinks served on the stunning Weather Deck and then retire to the beautiful mahogany lined Master's Saloon for the pinnacle of private dining experiences.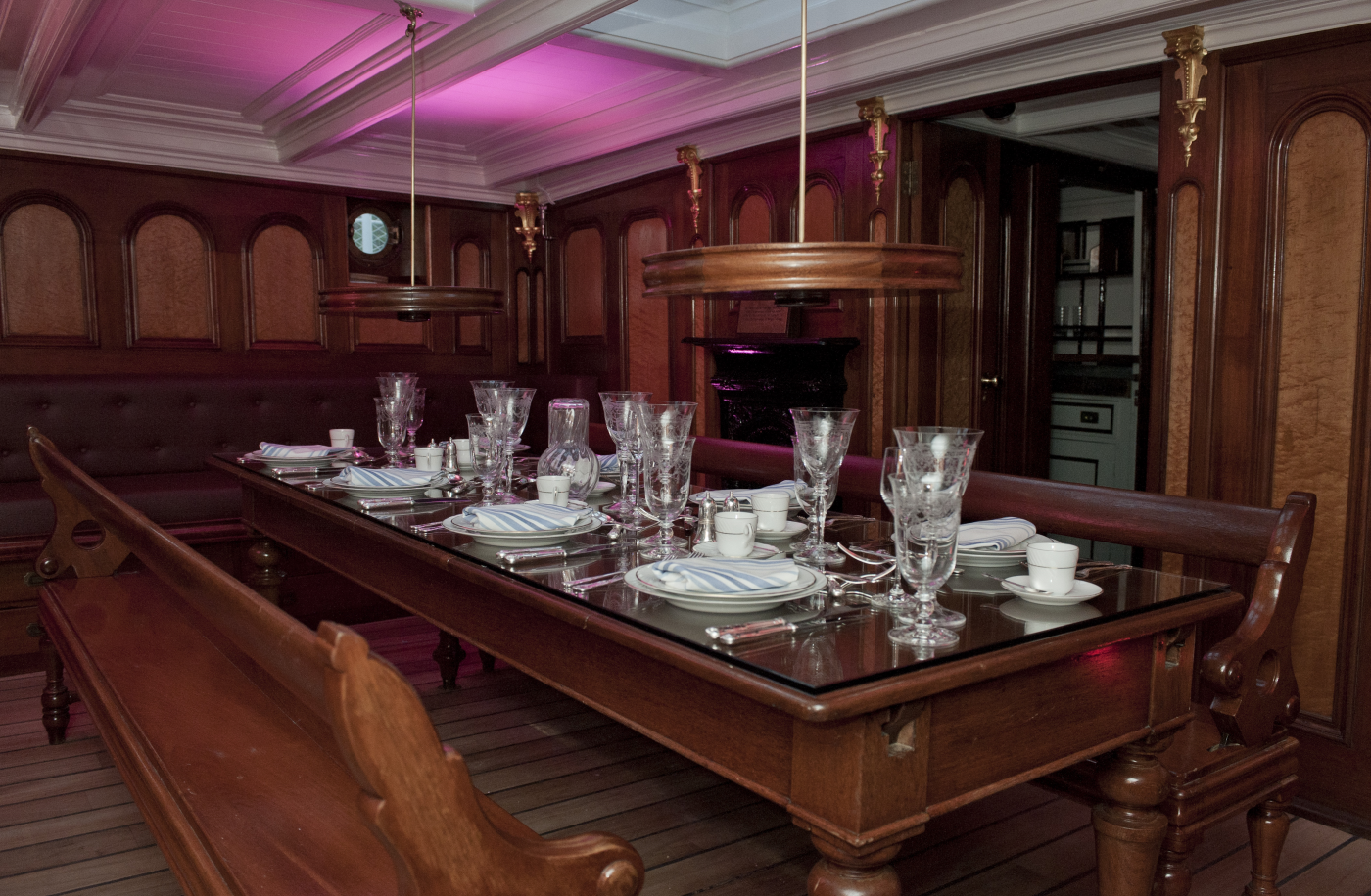 Contact us to start planning your event         
Email: events@rmg.co.uk | Tel: +44 (0)208 312 8517
Sign up to our newsletter
Whether it's our latest offers, industry news, upcoming events or venue highlights, we'll make sure you never miss a thing.