See the 'Skyscapes' category winners of the Insight Investment Astronomy Photographer of the Year 2017 competition.
The Skyscapes category is a showcase for both technical skill and the art of composition. Here, we see an astounding variety of landscapes and the beauty of the night sky from the photographer's perspective.
By juxtaposing Earth and sky, the Skyscapes category continues to surprise and challenge our expectations. We are invited to join the photographers in their quest for a memorable experience, and nature itself never fails to impress us.
Skyscapes winner
Passage to the Milky Way
Haitong Yu (China)
Xinglong, Hebei Province, China, 9 April 2016
This is the outdoor passageway of LAMOST (the Large Sky Area Multi-Object Fibre Spectroscopic Telescope) silhouetted by the rising Milky Way, in Xinglong Station at the National Astronomical Observatory of China. Shot with an 85 mm lens, the image is a composite of a three-panel panorama, each one with a single exposure.

Haitong Yu, category winner
Equipment used: Sony ILCE-7s camera, 85 mm f/1.4 lens, ISO 10000, panorama of three 8-second exposures
"Ominously refined, unassumingly alluring. I love the dystopian feel of this picture, the silkily leaden Milky Way framed by brutalist architecture, like a scene from a J.G. Ballard novel."

Melanie Vandenbrouck, judge
Runner-up
Star Track in Kawakarpo
Zhong Wu (China)
DeQin, Yunnan Province, China, 16 January 2017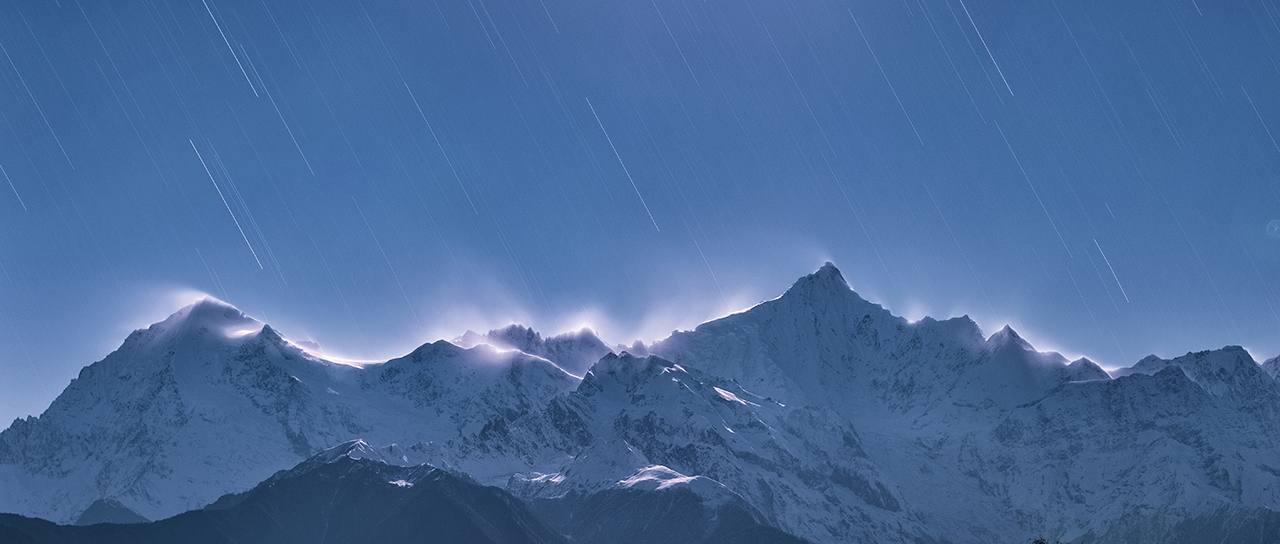 The Meili Snow Mountains, also known as the Prince Snow Mountains, are the highest peaks in the Yunnan Province, China. It is world-renowned for its beauty and is one of the most sacred mountains in Tibetan Buddhism. The moonlight hitting the top of the mountains looked like light from angels – such a wonderful picture. 

Zhong Wu, runner-up
Equipment used: Nikon D810 camera, 35 mm f/5.6 lens, ISO 200, 900-second exposure
"The interplay of light and shadow in this image is wonderful. The way the silvery light of the Moon catches the jagged, wind- blown, mountain-tops, while the stars glide through the sky unperturbed, creates an interesting contrast and a tremendously evocative icy panorama."

Will Gater, judge 
Highly commended
Nacreous Clouds
Bartlomiej Jurecki (Poland)
Lofoten, Norway, 31 December 2016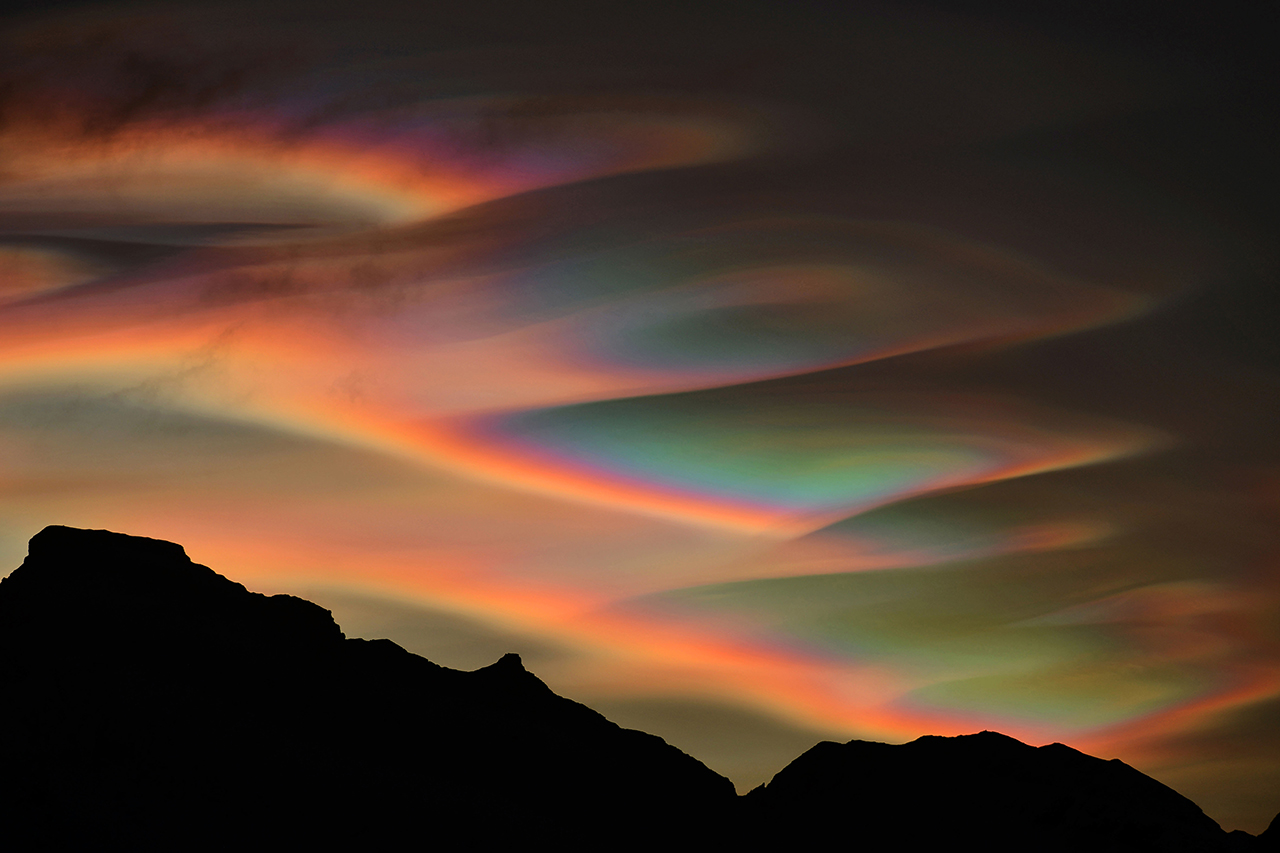 On the last day of 2016 these nacreous clouds, or polar stratospheric clouds, could be seen over the Lofoten Islands in northern Norway. After a strong wind that lasted a few days, the clouds could be admired the whole day long. The weather on Lofoten was a spectacular way to say goodbye to the passing year. 
"It is easy to see from this image why these beautiful clouds are referred to as nacreous or mother-of-pearl clouds. They form over the polar regions in the stratosphere. At sunset, when the Sun is just below the horizon it will illuminate the clouds from below. The particles that make up nacreous clouds are very small indeed, much smaller than those in more common clouds. This means that the light from the Sun is scattered and diffracted quite spectacularly as it passes through them, resulting in a wonderfully colourful display like this one." 

Bartlomiej Jurecki, highly commended
Equipment used: Nikon D800 camera, 300 mm f/7.1 lens, ISO 10, 1/800-second exposure