See the 'Young Competition' category winners of the Insight Investment Astronomy Photographer of the Year 2017 competition.
Every year at the Royal Observatory, Greenwich, we are privileged to meet and work with thousands of wonderfully inquisitive young people, all eager to find out more about our Universe. Their untempered enthusiasm for space is thoroughly infectious and we are often asked some of the most profound and challenging questions by our younger visitors.
Young Competition winner 
Saturn
Olivia Williamson (UK), aged 13
Abu Dhabi, United Arab Emirates, 27 May 2016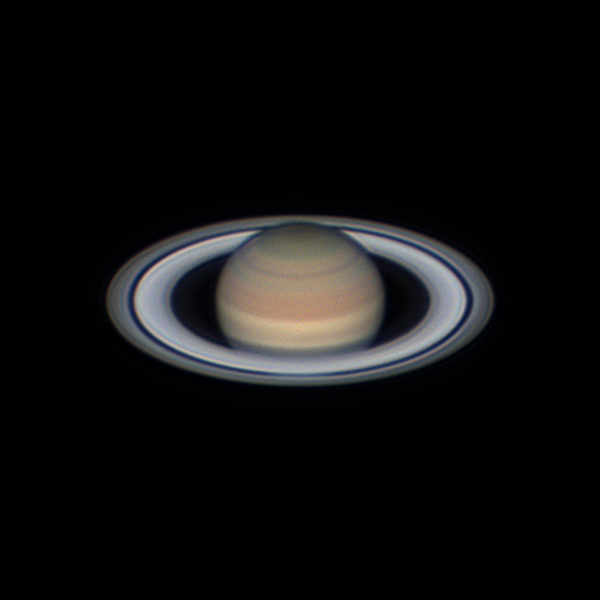 "The conditions on the 27 May were the best I had seen in a while and the body of Saturn appeared to have more detail than I had ever been able to see before. I took a trip with my dad to the desert near Al Khanzna to escape the light pollution of the city.I was using the new ZWO 244 colour camera for the first time and the conditions were so stunning that I managed to capture the beauty of the Cassini division in the rings." 

Olivia Williamson, Young Competition winner
Equipment used: Celestron C11 280mm f/10 reflector telescope at f/2.7, Sky-Watcher AZ-EQ6 GT mount, ZWO ASI224MC camera
"To be 13 years old and to capture such an image of our ringed planet makes me both proud and astounded by our younger generation."

Oana Sandu, judge
Runner-up
Snake Moon
Kimberly Ochoa (USA), aged 14
Ulysses, Kansas, USA, 30 March 2017
"This picture shows the Snake Moon minding its own business in space as it slithers off around the galaxy, eating stars and sliding around on the asteroid belt racing comets, as it has done for thousands of years. Down on Earth, I was moving my camera around facing the Moon and I had it in a long exposure, and that led me to the Snake Moon." 

Kimberly Ochoa, runner-up
Equipment used: Canon EOS 700D camera, 250 mm f/14 lens, ISO 100, 3.2-second exposure
 "A true testament to the positive outcomes that experimentation can bring. We can all sometimes forget this as we grow older, and it is great to see this photographer inspiring generations both old and young."

Ed Robinson, judge  
Highly Commended
Milky Way Above Alpe Di Siusi/Dolomites
Fabian Dalpiaz (Italy), aged 14
Seiser Alm, South Tyrol, Italy, 25 February 2017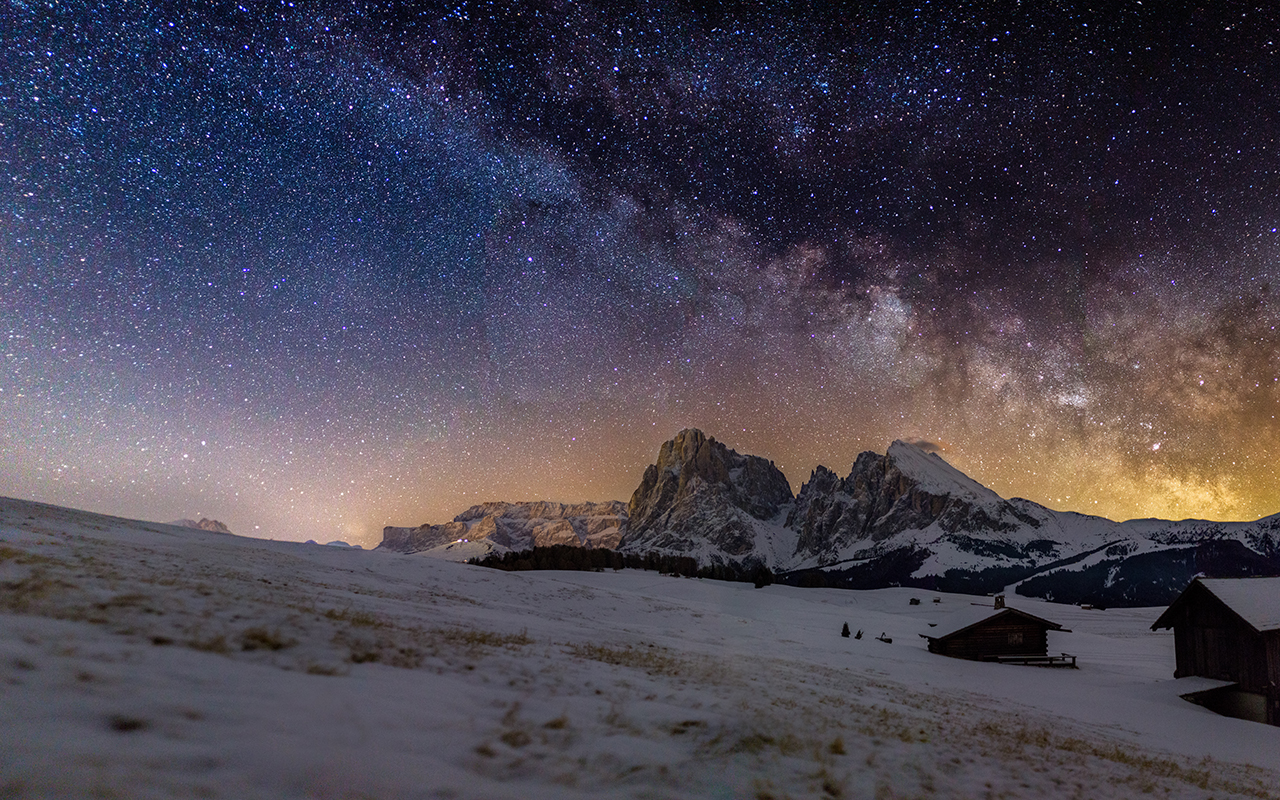 "This image shows the Milky Way on top of the Dolomites in South Tyrol at 5.00 a.m. on a really cold winter morning. I reached the spot at 4.00 a.m. and waited for the Milky Way to reach its highest position before it got brighter. This image is a stitch of nine pictures, taken with a 50 mm lens. I used a normal tripod without a Panohead. This shot is one of my favourites so far."

Fabian Dalpiaz, highly commended
Equipment used: Canon EOS 5D Mark III camera, 50 mm f/1.8 lens, ISO 6400, 10-second exposures, stitch of 9 images
"Exquisitely composed! The jagged peaks of the mountains seem to be following the course of the Milky Way, while the rich golden glow on the horizon perfectly balances an otherwise coolly serene composition." Melanie Vandenbrouck, judge
Highly Commended
Rosa Mountain
Andrea Imazio (Italy), aged 8
Gressoney, Aosta Valley, Italy, 3 January 2017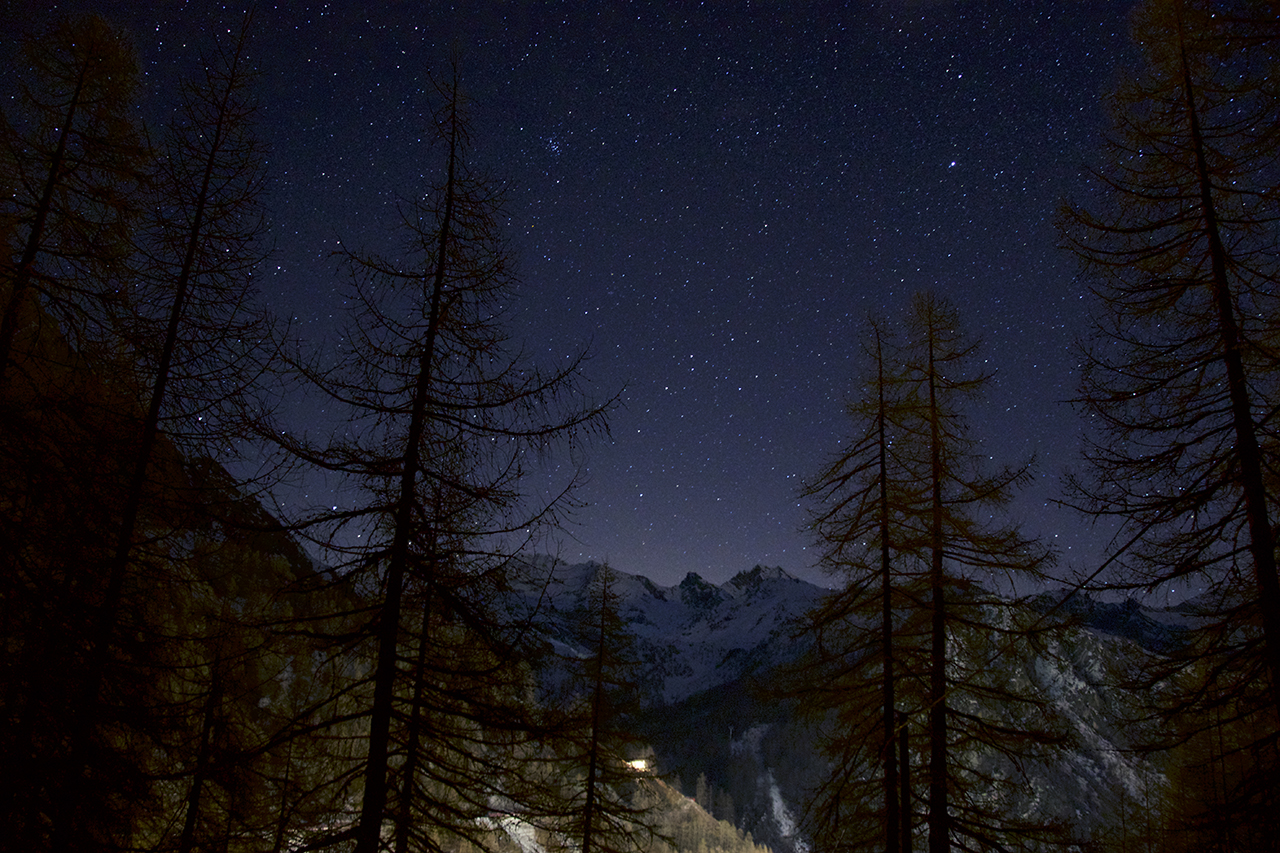 To me, this image represents the perfection of nature. I took the image during a crystal clear winter night as a single long exposure. The Rosa Massif mountain is beautiful during the night and the sky above it is always full of stars; it's a very peaceful and inspiring place.
Nikon D5500 camera, 18 mm f/3.5 lens, ISO 1600, 20-second exposure
"Deceptively simple, this accomplished shot eloquently expresses the peacefulness of strolling in the forest under a canopy of stars." Melanie Vandenbrouck, judge
Highly Commended
Orion's Gaseous Nebula
Sebastien Grech (UK), aged 13
London, UK, 15 February 2017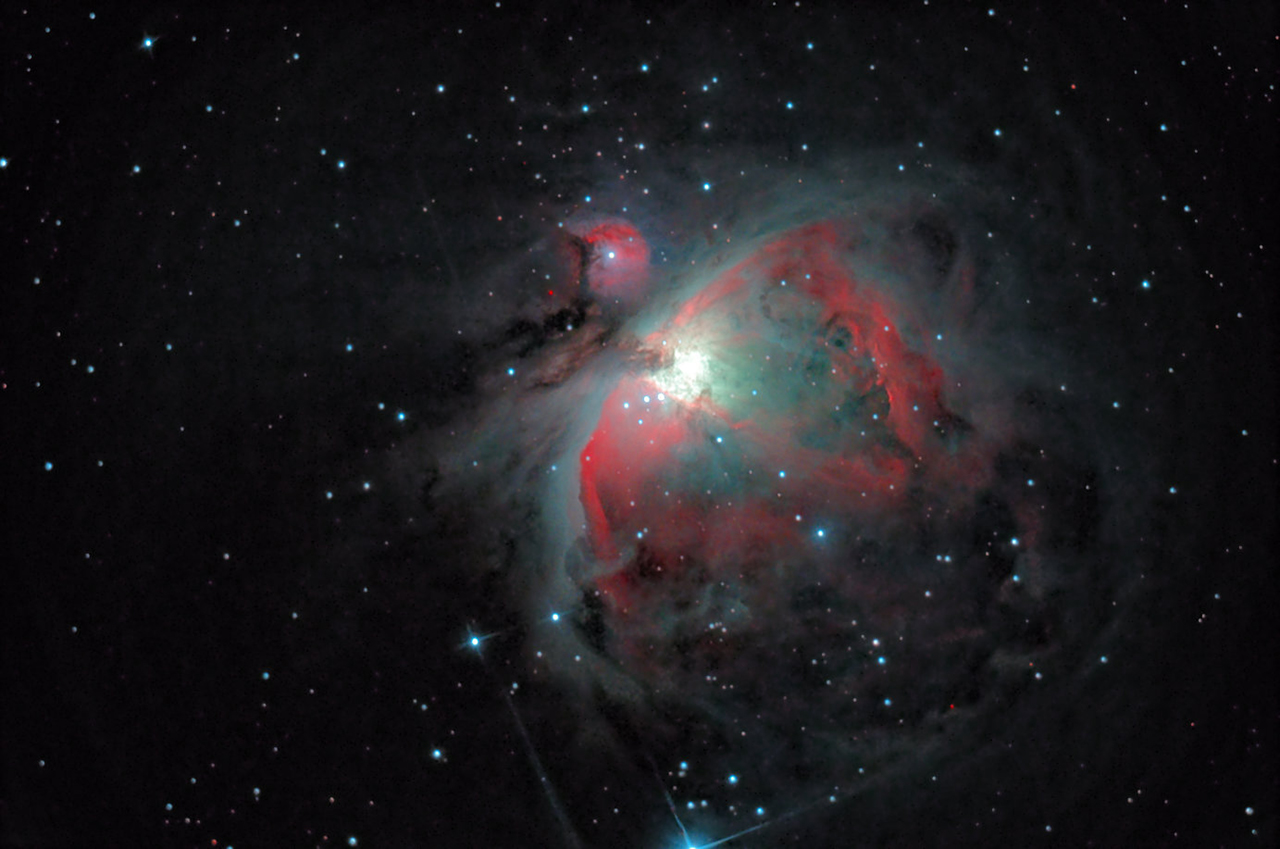 "This nebula has always been one of my favourites, partly because it is so easy to view for beginners. I always like to try and think 'outside the box' and present a fresh view of a well-known image. I took this image in heavily light-polluted London and I am quite surprised at the level of detail I obtained, especially due to its relatively low altitude from the UK. I used powerful astronomical software to process the image. The actual image was taken with a CLS filter, which enhances nebulosity and blocks out light pollution – very useful! The camera was not modified. I especially like how the teal blue has come out." 

Sebastien Grech, highly commended
Equipment used: Sky-Watcher 150 mm f/5 reflector telescope, Sky-Watcher EQ3 mount, Astronomik CLS filter, Canon EOS 60D camera, ISO 800, 80 x 60-second exposure
"This is a great capture of a tricky subject, especially from light- polluted London. But this young photographer has captured enough data to bring out impressive detail in the dust clouds of the Orion Nebula, and to show colour where they are being bathed in radiation from the hot star burning fiercly at its centre."

Chris Bramley, judge