Essential Information
| | |
| --- | --- |
| Type | Talks and courses |
| Location | National Maritime Museum → Ground floor → Lecture Theatre |
| Date and Times | Wednesday 31 August | 6.30pm-8pm |
| Prices | £10 |
| | |
Booking information to come
This talk will discuss a new book, the Guide to Anthropocene Venice, with the team working on the publication.
Taking the book project as a starting point, the talk will explore the theme of wetlands and their ecological value, focussing on the Venetian lagoon as an example but also exploring comparable environments around the world. Speakers include Luca Cosentino.
About the lecture series
This event is part of a series of talks given by researchers, scholars and experts to accompany Canaletto's Venice Revisited at the National Maritime Museum. 
The talks will illuminate Venice's dynamic history and explore what Venetian music, literature, art, architecture and ecology can tell us about the challenges that the city faces from rising sea levels, population decline and mass tourism.
The series is generously supported by the Italian Cultural Institute. All lectures will be held in the Lecture Theatre of the National Maritime Museum or at the Italian Cultural Institute at 39 Belgrave Square in London.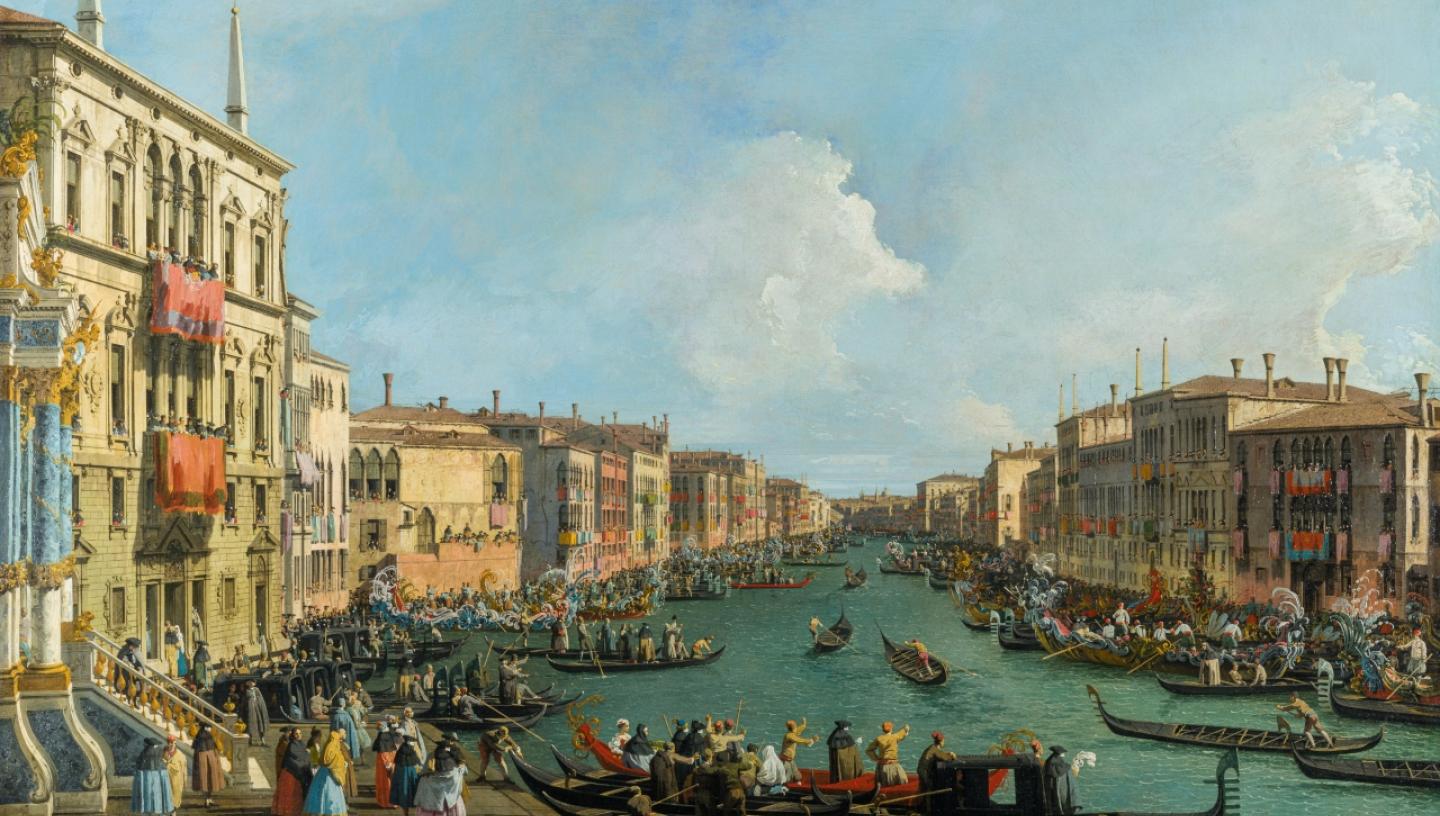 Visit Canaletto's Venice Revisited
A dynamic history, a precarious present: navigate Venice's iconic waterways at the National Maritime Museum.
Main image: Emily Cressey, Unsplash