Essential Information
| | |
| --- | --- |
| Type | Family fun |
| Location | |
| Date and Times | 19 February | 11am - 4pm |
| Prices | Free |
| | |
Join us for a festival celebrating queer maritime history through the ages, suitable for the whole family.
Take part in creative workshops, storytelling, performances and a queer tour of the National Maritime Museum, co produced with Bijou Stories. 
Access Information 
- The National Maritime Museum has accessible toilets, and our cafés and gift shops are wheelchair-accessible
- All floors are accessible by lift
- You can find out more about access to the National Maritime Museum here
Programme
Performances
From the Birds in the Sky to the Fish in the Sea | 2pm | Great Map
Jump aboard with ShayShay, Sophie Brain and Maxi More, from the deep blue sea to the wide open sky. In search of the world's most fascinating creatures, we'll deep sea dance our way to the mysterious ocean floor and find out that the sky's the limit as we soar through the clouds! 
Join us in a singing, dancing and riddle-solving adventure to learn all the tips and tricks for shape-shifting. But what will you become? A mermaid or a dragon? A boy or a girl? A flower or a shooting star? Something in between or maybe even beyond?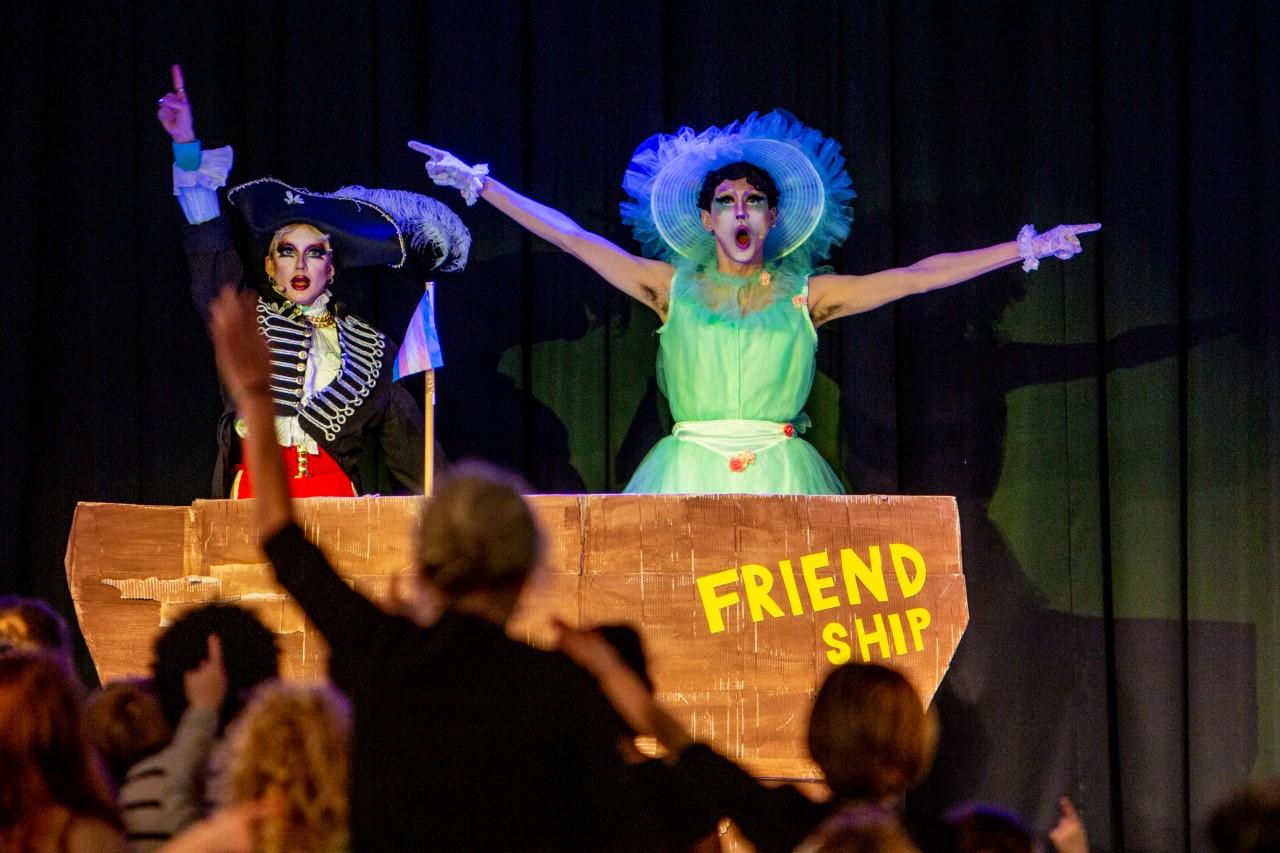 Creative Workshops and storytelling
Wig-out! | 11 - 1 | 1 - 3:30 | Parkside Entrance
Bijou Stories continue to spread the glamour across London as they host workshops making cardboard wigs for visitors to wear around the museum and especially at drag queen story time. Life is too short to be drab, so let's Wig Out!
Drag Queen Storytime | 11:30 and 13:00 | Voyagers gallery
With your new hair-do, join our wonderful Drag star, Night Bus, for an inspiring and intersectional storytelling session. 
Here be Monsters | 11:30 - 1:30 | 2:15 - 4 | Learning Space
Imagine and map new worlds and possibilities with artist Emily Tracey. Fantastical lands and bejewelled islands await as you design this new world of uncharted lands, mysterious archipelagos and lost worlds.
The Welcome | 11 – 4 | Great Map
Join our LGBTQ+ Family in Residence in a unique workshop for families to show their individual, special and unique attributes. Create your own cabins to go on our ship, The Welcome, celebrating the diversity and difference in our families, birth and found.
Bijou Tour of the National Maritime Museum | 12:30 and 15:00 | 11+ | Meet under Figureheads
Join the enigmatic 1960s film superstar and one-time ship masthead, Penny Rigate and friends on an exploration of the museum's galleries. Expect tall stories and encounter ghosts of the past as you dive into the strange (and occasionally true!) world of the sea.
11+
Textile Activism | 11 - 4 | Propeller Space
A display of pennants each of which tells a personal story created by service users of the Metro will be on display. 
Alice the Pirate 
Due to the effects of Storm Eunice, Alice the Pirate will not be able to perform. 
Bijou Stories Is a project by Avant-Gardening that aims to paint a new picture of the LGBTQ+ community based on their lived experiences, memories and histories. We will be capturing and documenting these stories and inviting participants to work with LGBTQ+ artists to re-imagine their stories and create new artworks for exhibition and live events.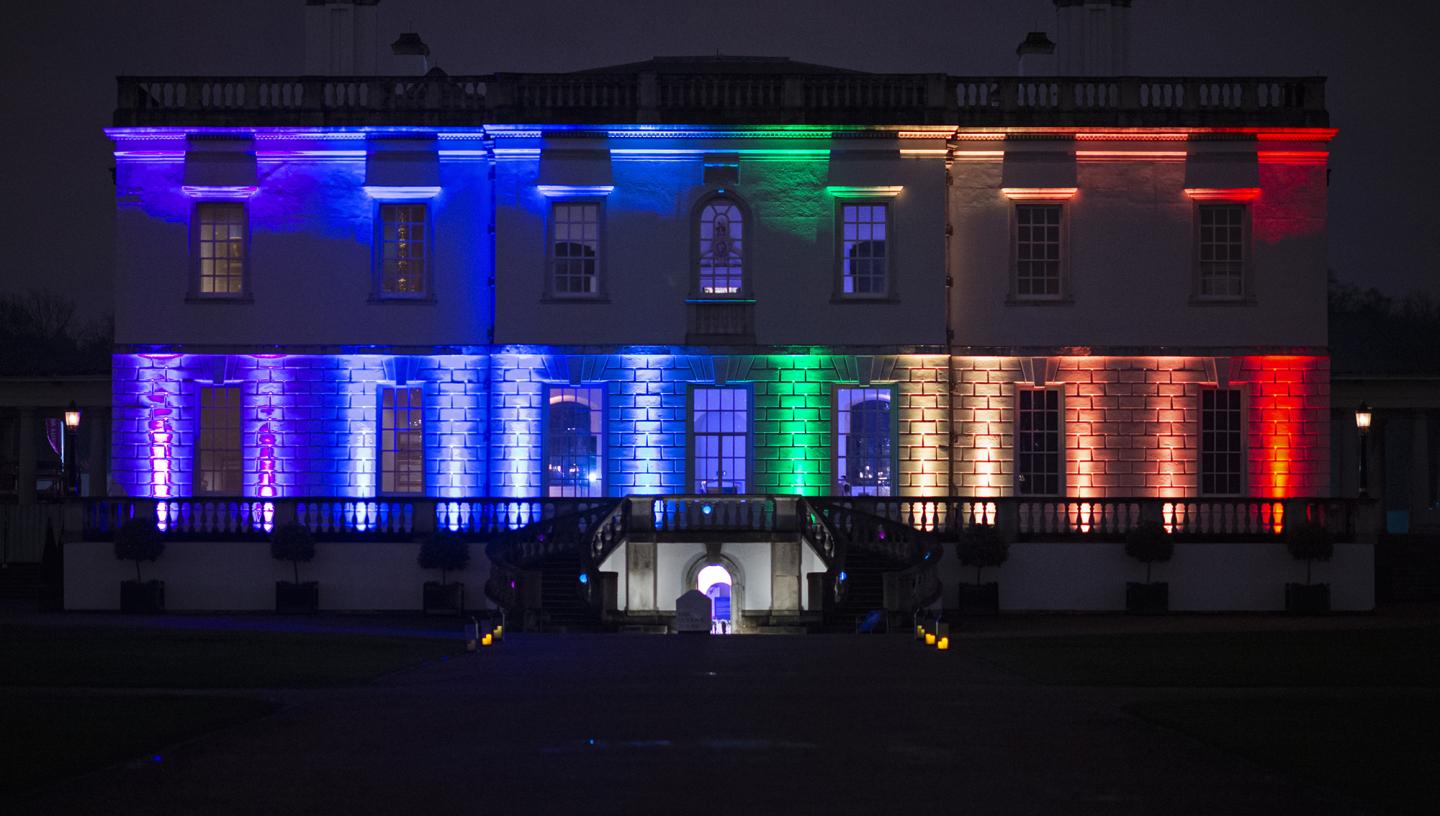 Part of LGBTQ+ History Month
Join us this February for a spectacular series of events celebrating queer histories, identities and communities