Essential Information
| | |
| --- | --- |
| Type | Talks and courses |
| Location | National Maritime Museum → Ground floor → Lecture Theatre |
| Date and Times | Wednesday 4 May | 6.30pm-8pm |
| Prices | £10 |
| | |
An evening dedicated to the subjects of architecture, urban planning, history and sustainability, this talk explores an ambitious ongoing project to regenerate the currently depressed Rialto market, depicted in many of Canaletto's paintings, and turn it into a new vibrant cultural and gastronomic area.
The project is headed by distinguished urban historian Professor Donatella Calabi (IUAV Architecture University of Venice) and early modern historian and Associate Professor Luca Molà (University of Warwick) with insights from local businesses, cultural associations and grassroots movements.
About the lecture series
This event is part of a series of talks given by researchers, scholars and experts to accompany Canaletto's Venice Revisited at the National Maritime Museum. 
The talks will illuminate Venice's dynamic history and explore what Venetian music, literature, art, architecture and ecology can tell us about the challenges that the city faces from rising sea levels, population decline and mass tourism.
The series is generously supported by the Italian Cultural Institute. All lectures will be held in the Lecture Theatre of the National Maritime Museum or at the Italian Cultural Institute at 39 Belgrave Square in London.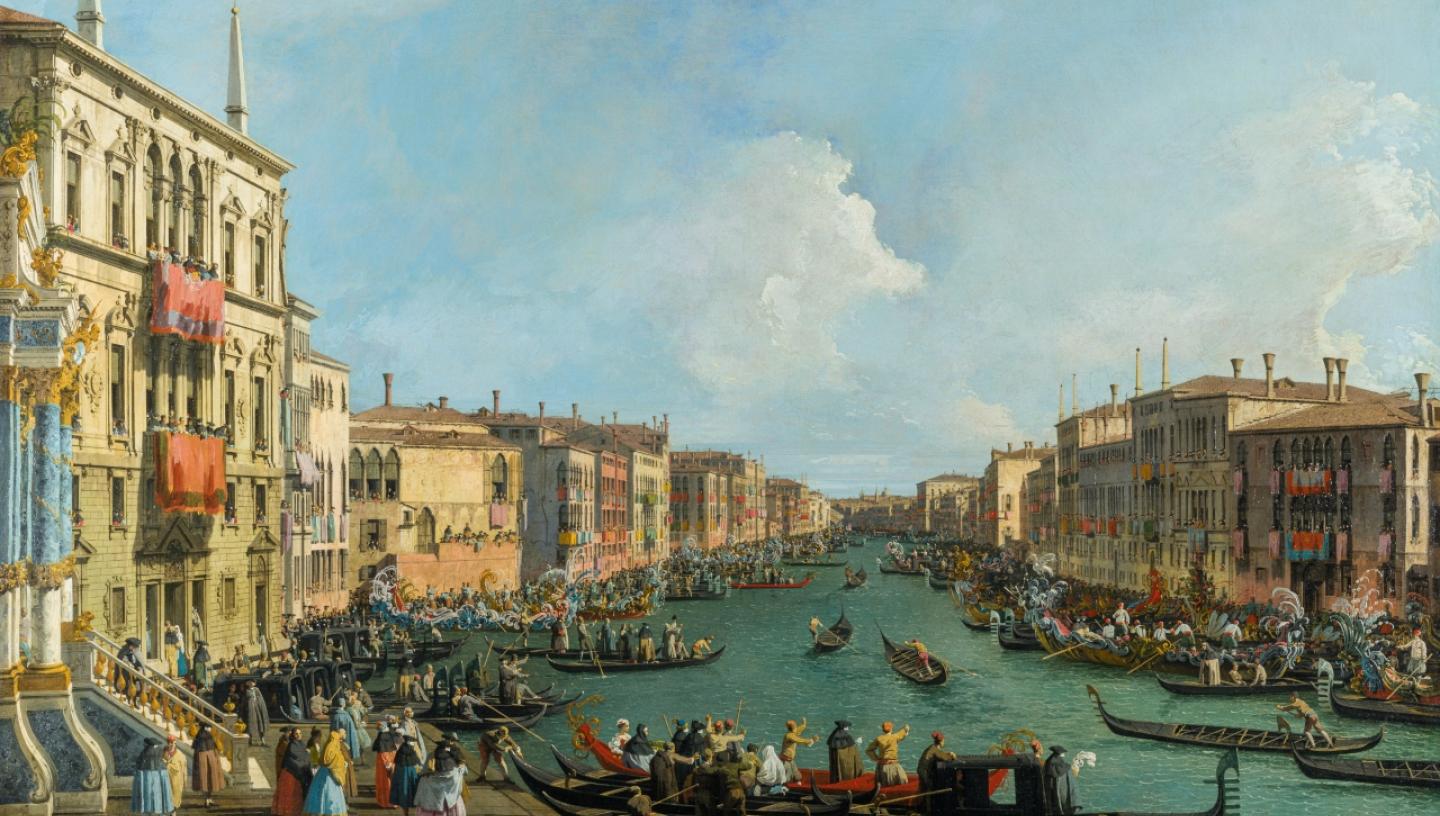 Visit Canaletto's Venice Revisited
A dynamic history, a precarious present: navigate Venice's iconic waterways at the National Maritime Museum.