Essential Information
| | |
| --- | --- |
| Type | Evenings & Lates |
| Location | |
| Date and Times | Returning in 2023 |
| Prices | Details to follow |
| | |
Welcome to our annual queer takeover of the Queen's House and join our Fierce Queens, Kings and everyone in between to celebrate LGBTQ+ History Month.
Our 2022 event is now over, but we promise to be back in 2023! Until then, take a look back at the stars of our show in 2022, and look out for our brand new LGBTQ+ audio guide to the Queen's House.
What happened in 2022?
This year, we explored Secrets of the Deep, inviting you to dive below the surface into the secret queer lives in and on the sea.
There are so many stories to tell and we queers are at the helm. Think mermaids, mermen and merthems, pirates, sailors and sea creatures.
Our wonderful performance line-up included:
Anna Phylactic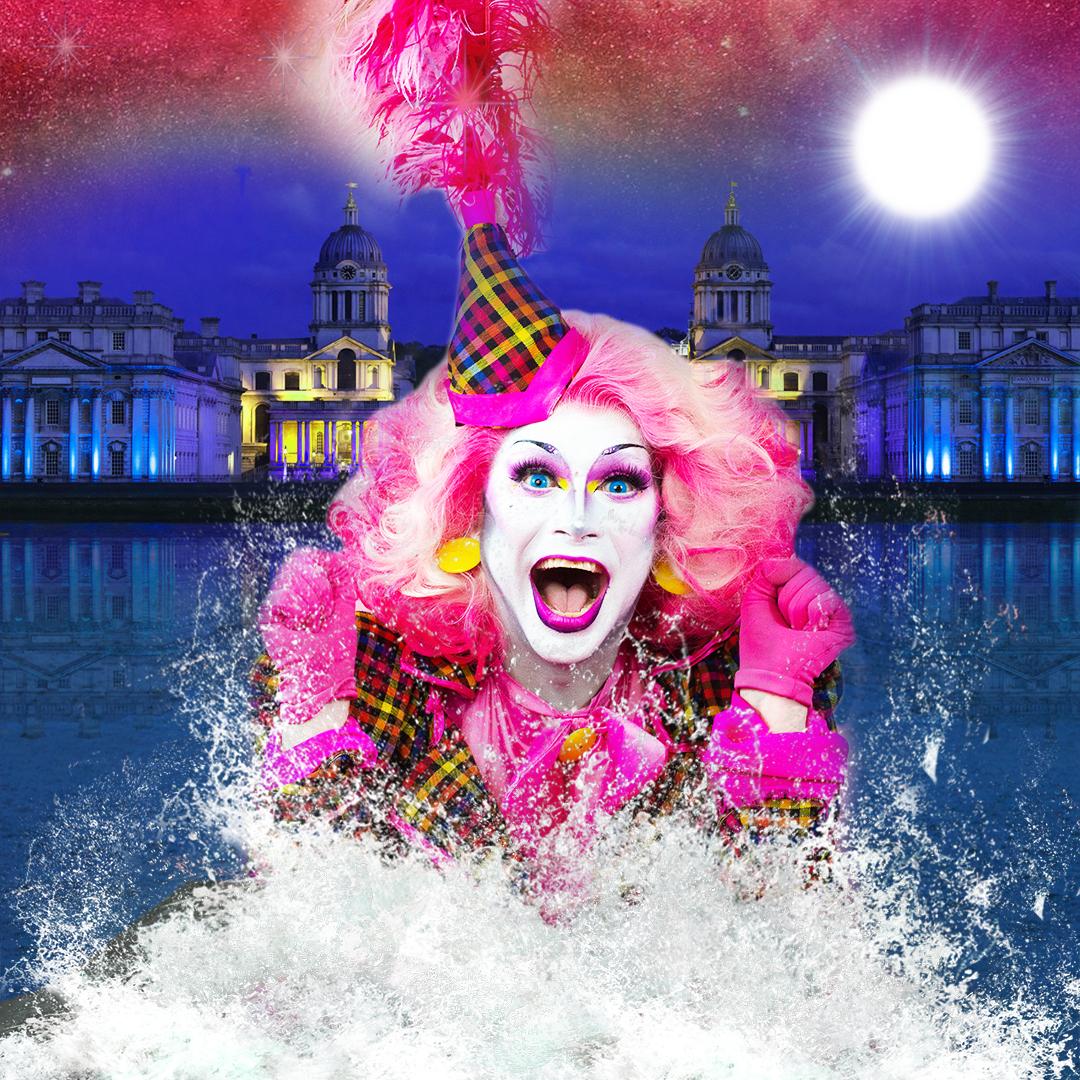 Anna is a Drag queen from Manchester and is a member of The Family Gorgeous. She co ran Cha Cha Boudoir and has performed all over the world. She is best known for Drag SOS on Channel 4 and has appeared in feature films Everybody's Talking About Jamie, Worried About the Boy and Eaten by Lions.She is currently starring in Death Drop at the Criterion Theatre.
Ebony Rose Dark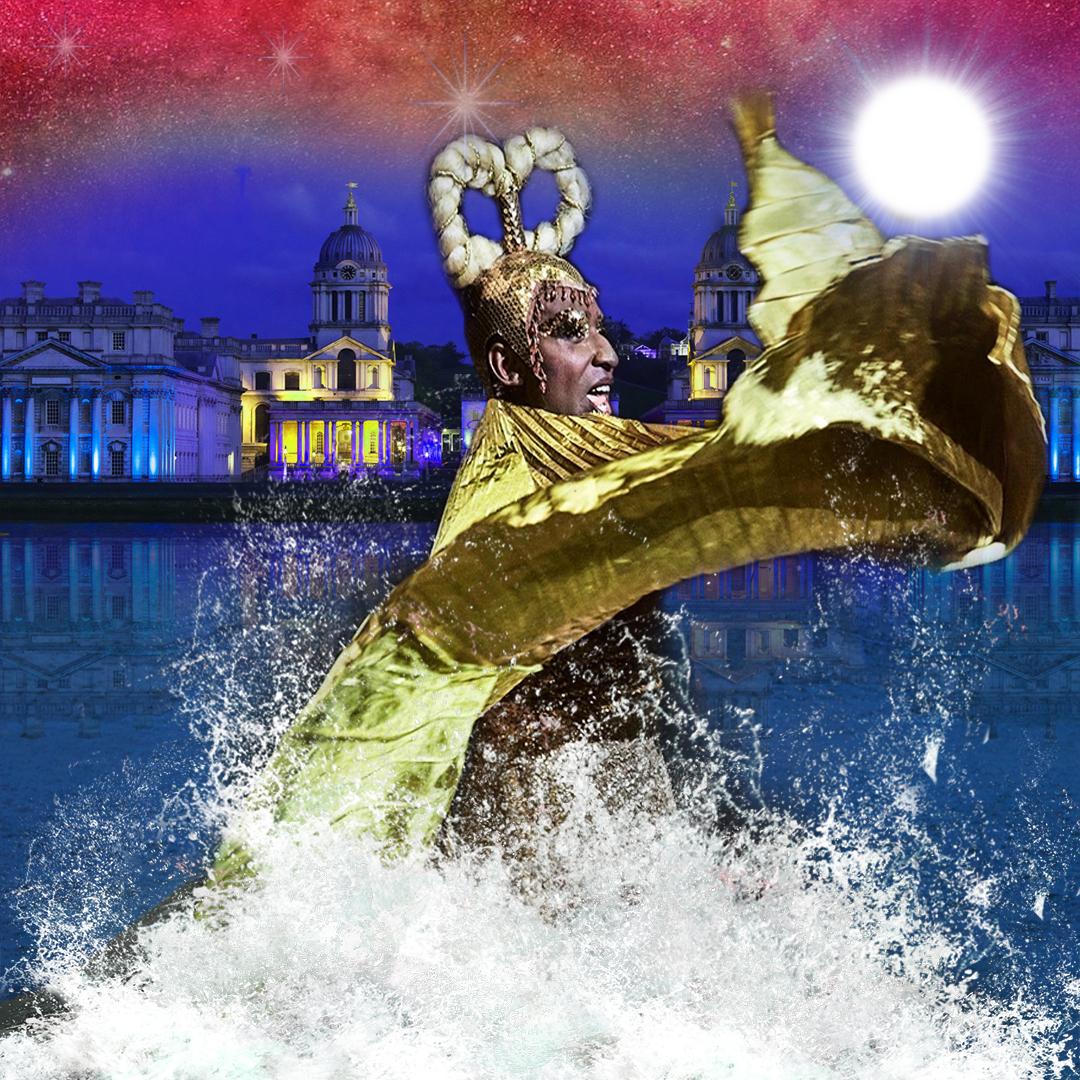 Ebony Rose Dark is your V.I.P All Moving, All Grooving, Singing, Lip Syncing Cabaret and Mesmerising Dance Performance Artist.
Rhys' Pieces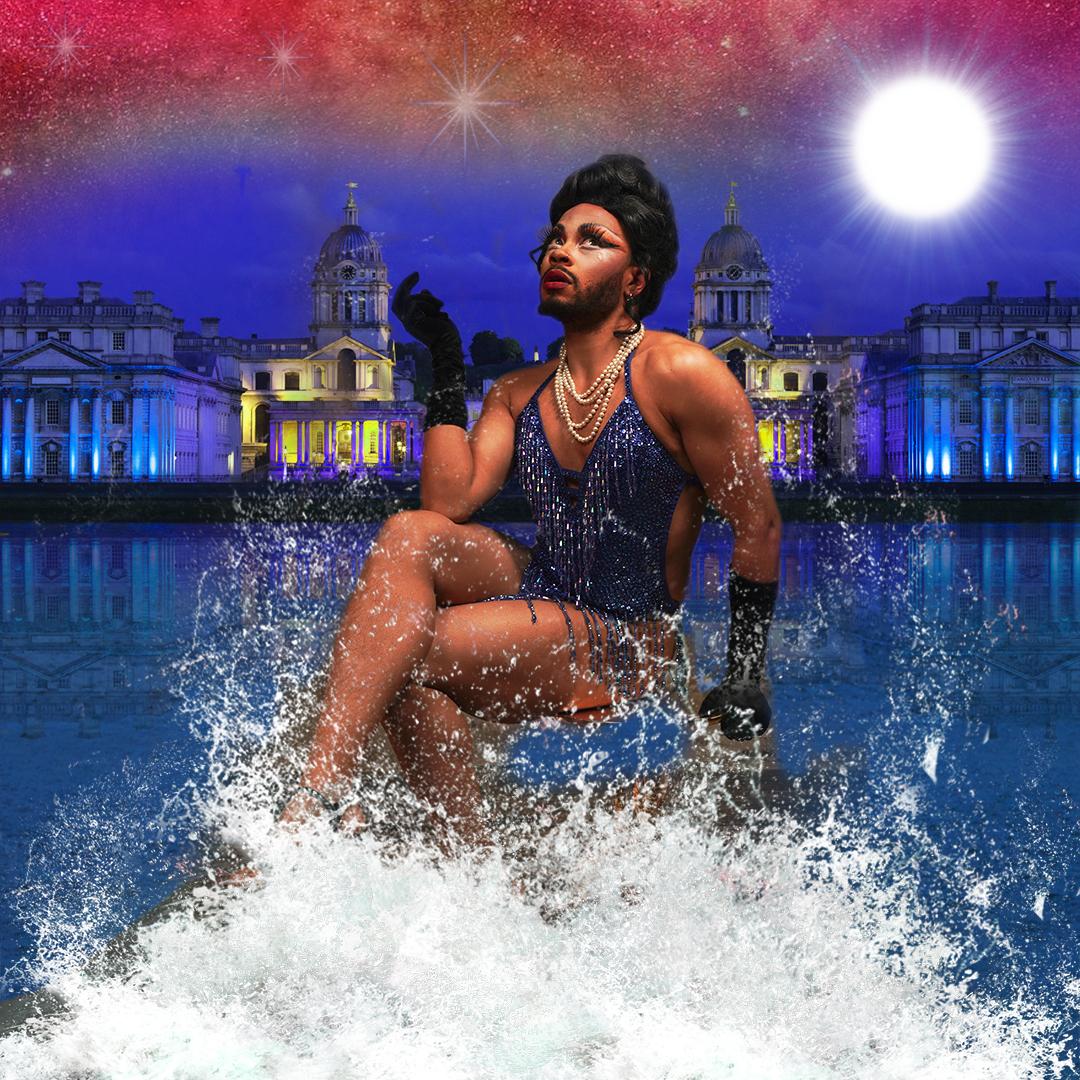 Rhys' Pieces is a one person cabaret troupe from east London. They are a dancer, rapper, lip-syncer, host, genderbending drag act and burlesque artist who is capable of terrific fierceness or exquisite softness.
Over the last five years they have risen through the London scene, having won Lipsync1000 in 2018 and Best Variety Act at the QX Cabaret Awards in 2019. Their work draws from a variety of sources, including mythology, pop culture, comedy movement. They take gender expression and play with it and believe that as a male-reading person of colour it's important to challenge ideas of masculinity.
Bourgeoisie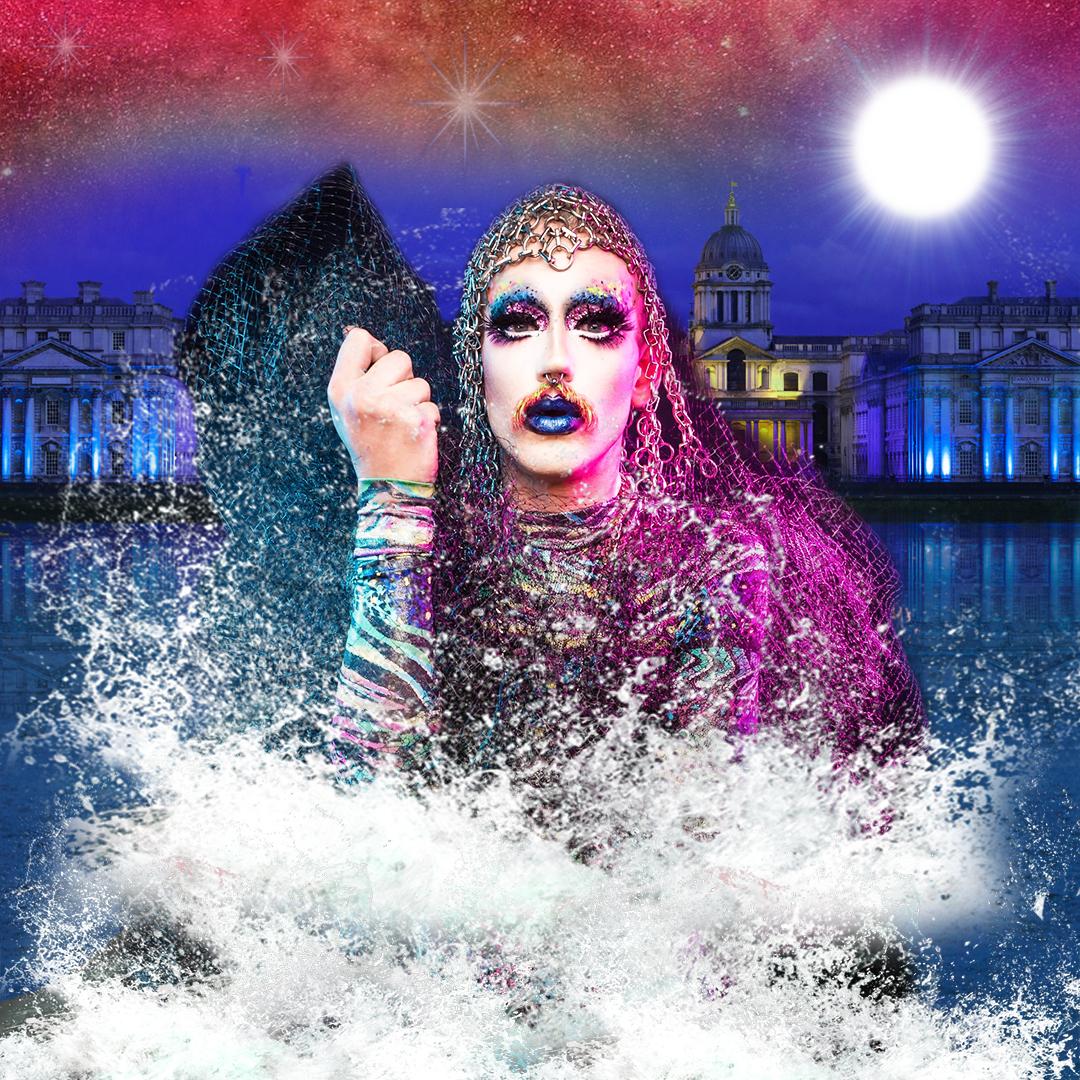 Bourgeoisie is a loud mouthed show off, arts council certified globally talented artist, and widely experienced costume designer who will be showing you how to make your own accessories made from recycling washed up on shore. 
Sigi Moonlight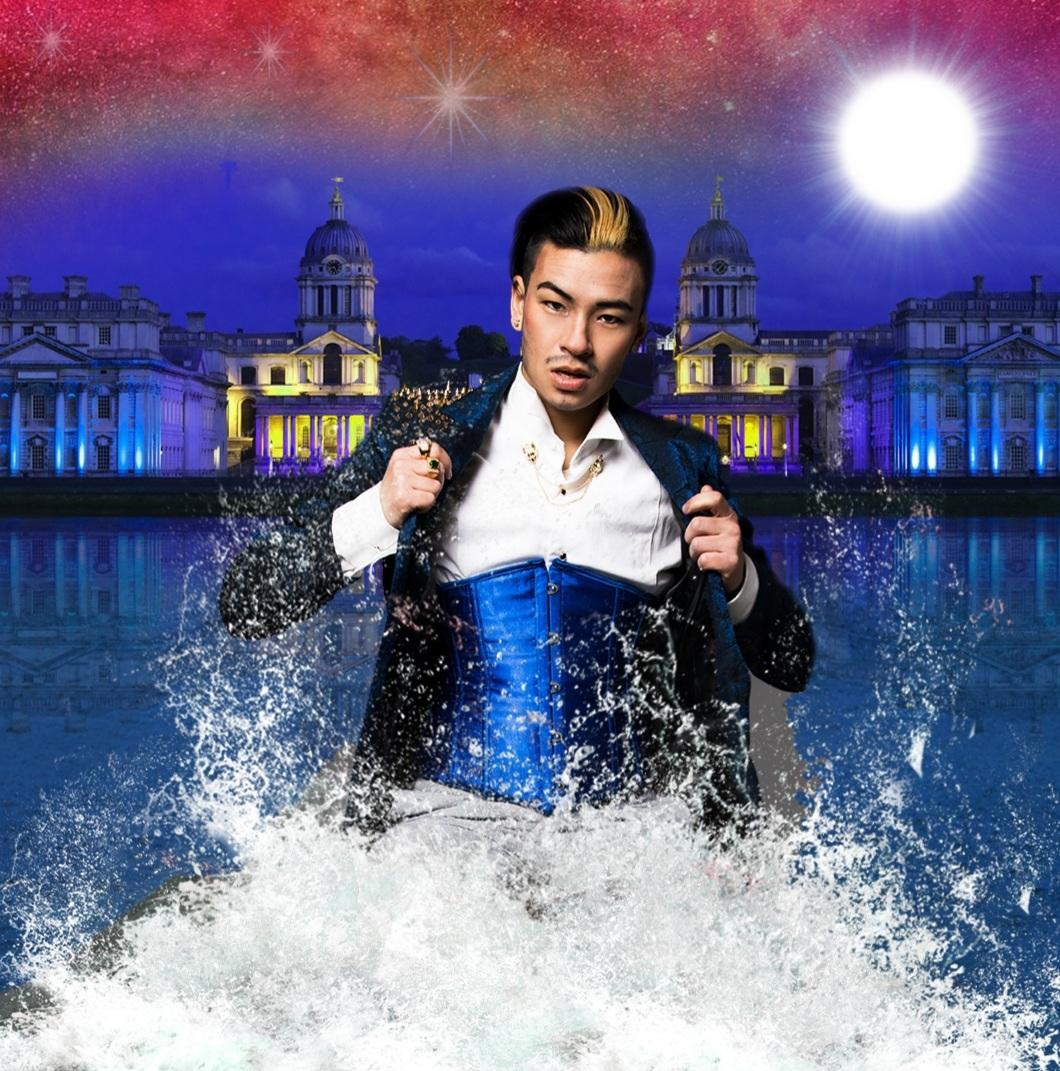 From Kung Fu master to dangerous criminal and even Captain Birdseye, Bitten Peach regular Sigi Moonlight likes to toy around with ideas of toxic masculinity and gender-nonconformity while serving up serious lashings of humour. Don't expect your run-of-the-mill cabaret – Sigi's shows cause so much furore they were once banned from performing on stage in Canada.
Mark Bunyan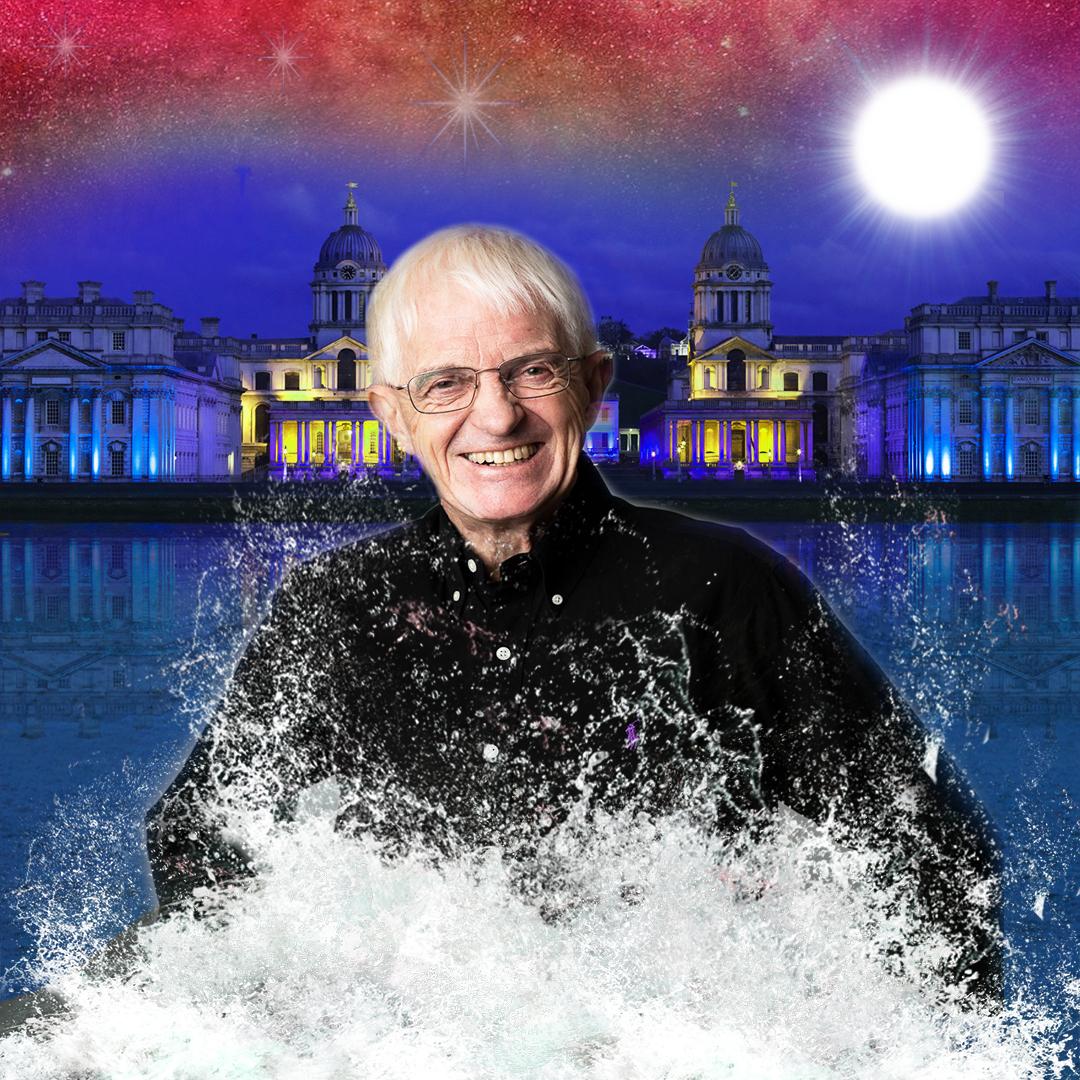 Mark Bunyan has been singing his own gay songs at the piano since receiving a Gay News Fighting Fund benefit in 1977. No, really. Co-founder of the Pink Singers, now Europe's oldest lesbian and gay community choir, he was canonised by the Sisters of Perpetual Indulgence as 'St Mark of the Musical Tendency' in 1995 for his contribution to gay liberation in the UK.
Christian Adore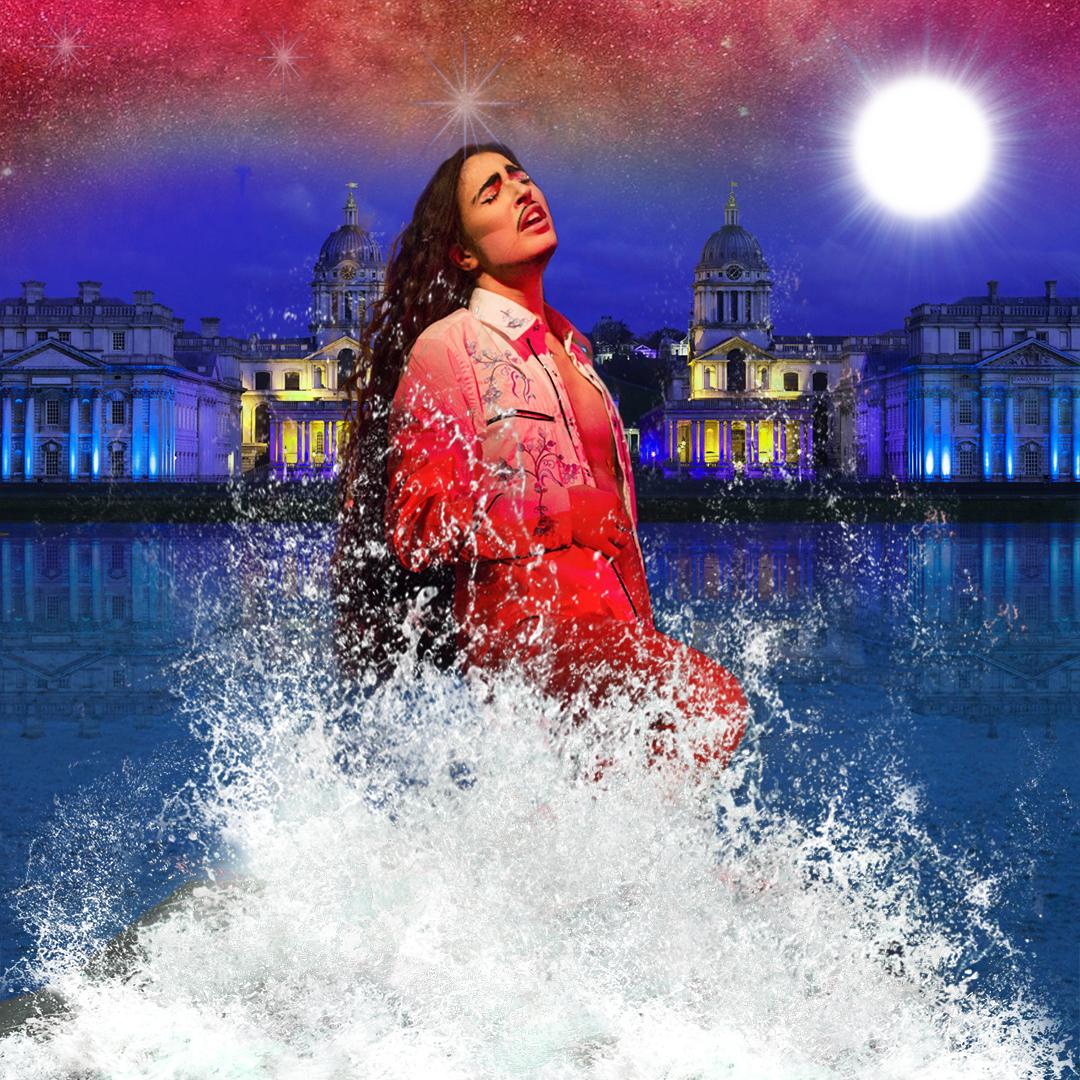 Described as a 'dashing, gender-bending Disney prince' Them Magazine, Christian Adore improvises fabulous songs, sketches, and raps on the spot, as seen on the BBC, BBC Bitesize, and on the West End [Vaudeville, 2021]! When he's not improvising 'Sequins, Spoofs, and Salaciousness [The Guardian],' Christian can be found geeking out about queer history, and writing historical dramas for Netflix and Amazon Prime!
Christian is among The Guardian's 'Top names in the capital'  and the Evening Standard's 'Top ten LGBTQ Shows to See in London.'
MYNXIE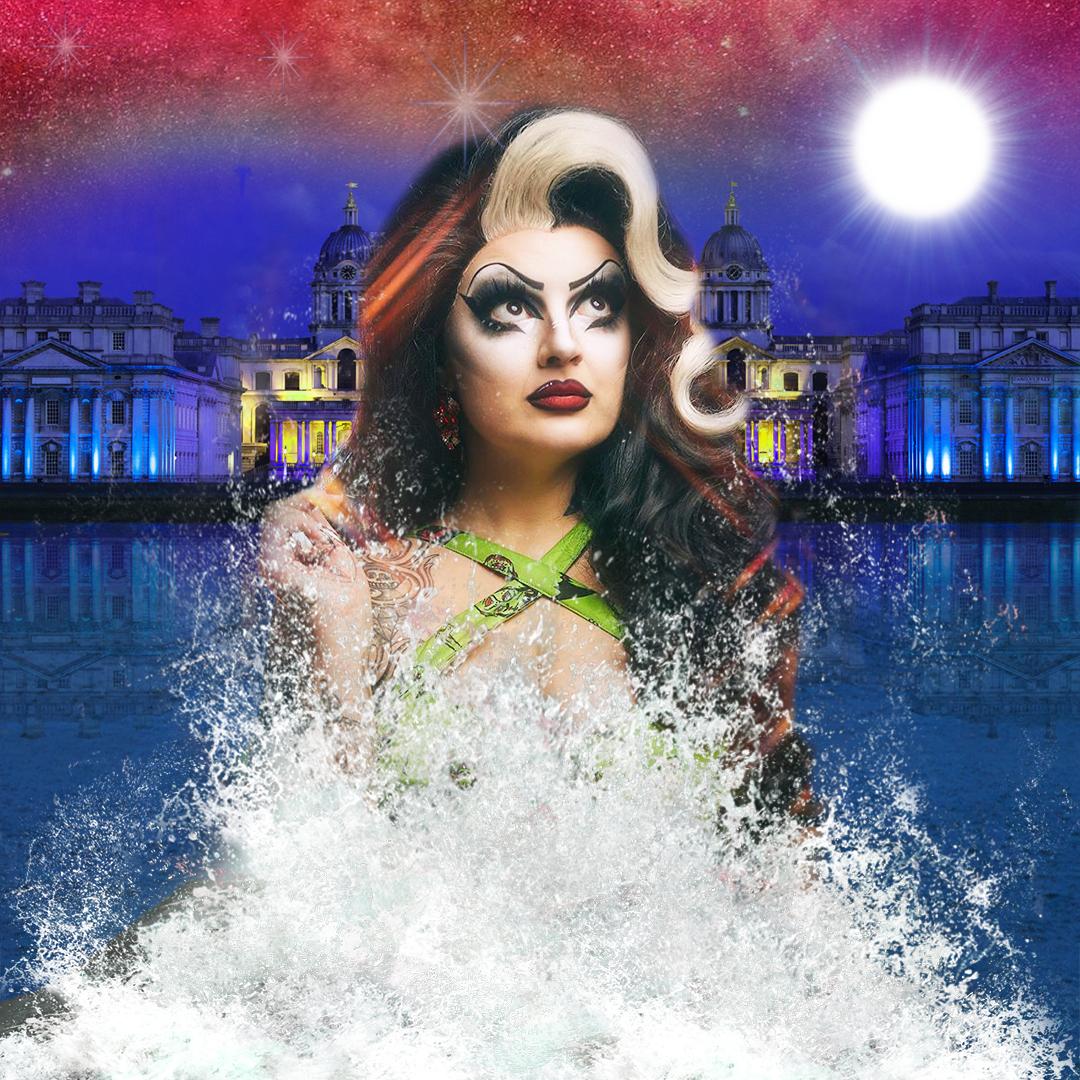 MYNXIE is a firm staple of London nightlife, bringing multi-genre electronic party vibes to queer & alternative events all over the city and beyond. She'll be bringing an eclectic and uplifting selection of tracks to keep your Friday night going!
Her debut demo track '8' is available on Spotify and Apple Music, as well as full live-recorded sets from the best and most vibrant parties on Mixcloud.
Other performers include:
Max Lastic who bends their beautiful body in wonderful ways and Bijou Stories, a mystic fortune teller and temporary tattoo parlour. 
Please note
We have co-produced this event with members of the LGBTQ+ community who have chosen to use the term 'queer' in the description of the event. 
Stonewall definition of 'queer':
Queer is a term used by those wanting to reject specific labels of romantic orientation, sexual orientation and/or gender identity. It can also be a way of rejecting the perceived norms of the LGBT community (racism, sizeism, ableism etc). Although some LGBT people view the word as a slur, it was reclaimed in the late 80s by the queer community who have embraced it.
Images from previous Fierce Queens events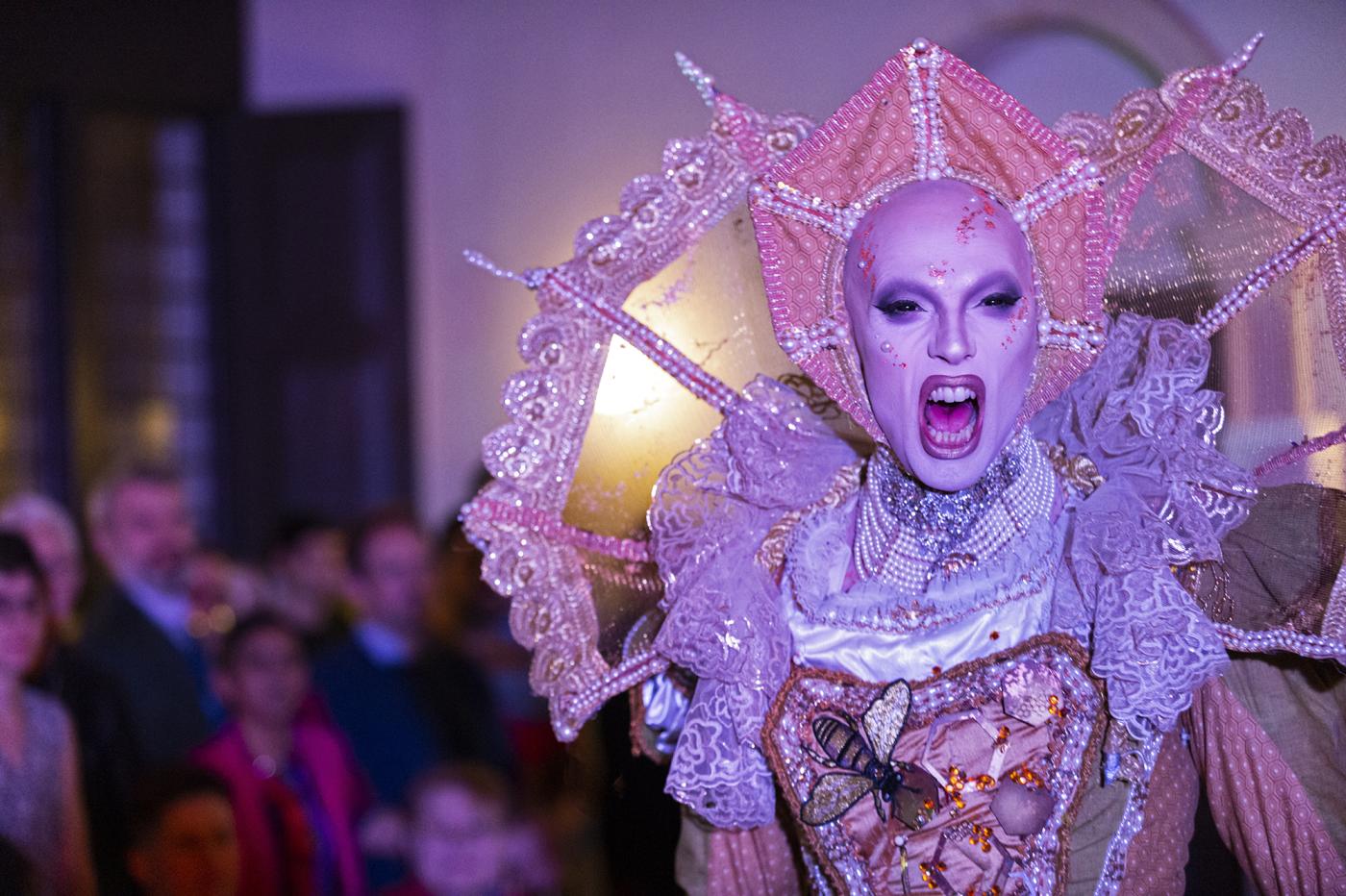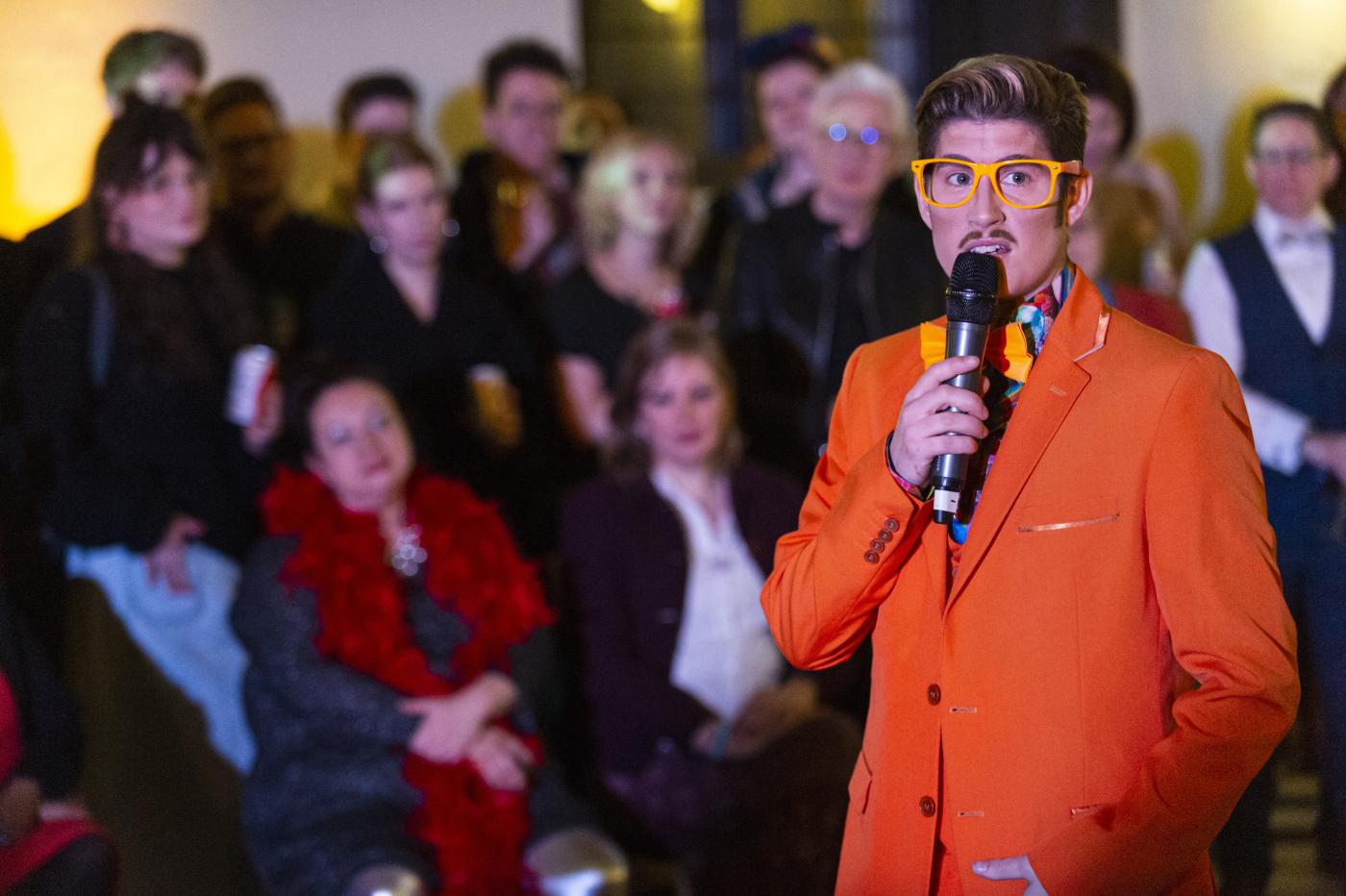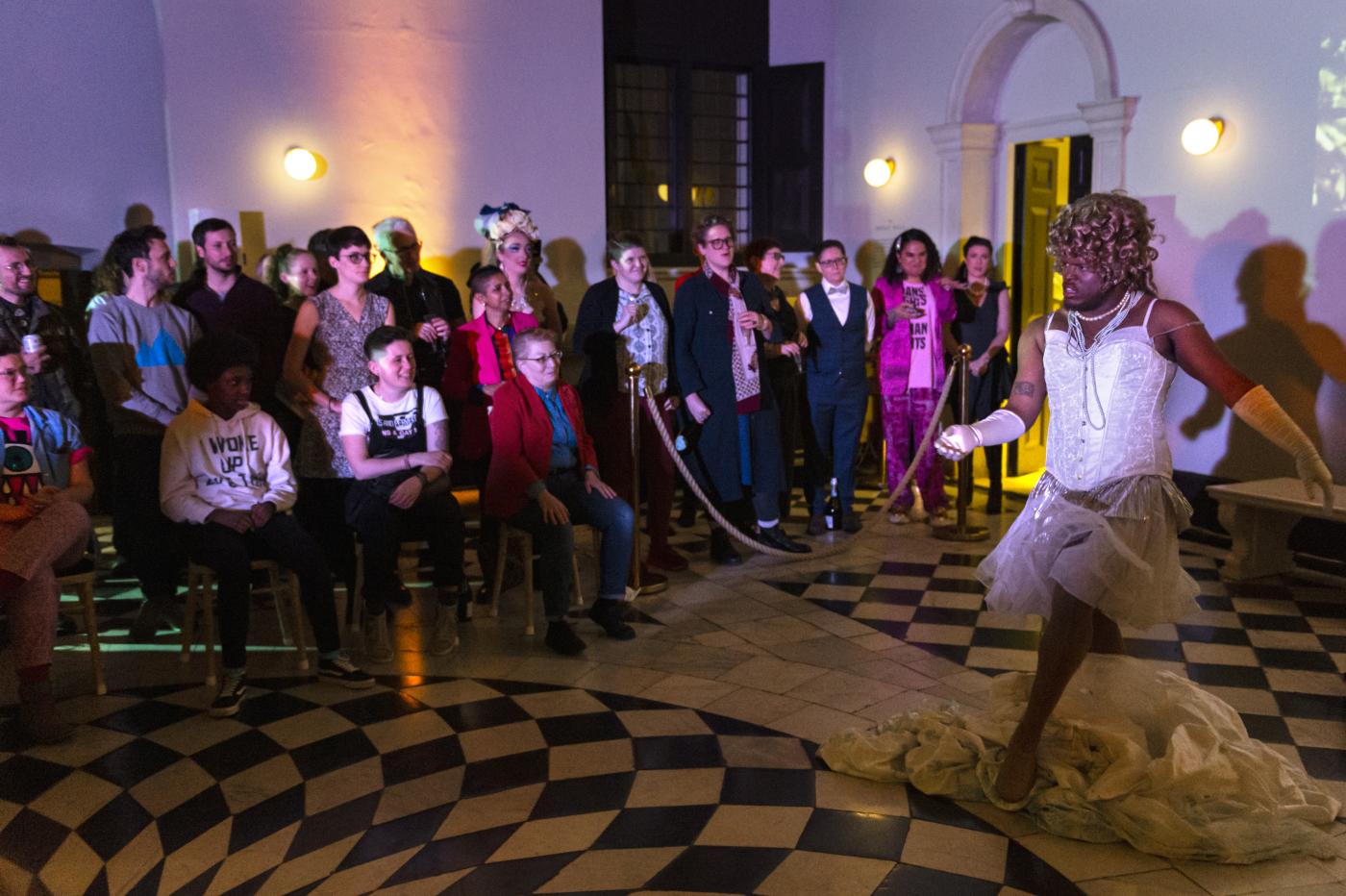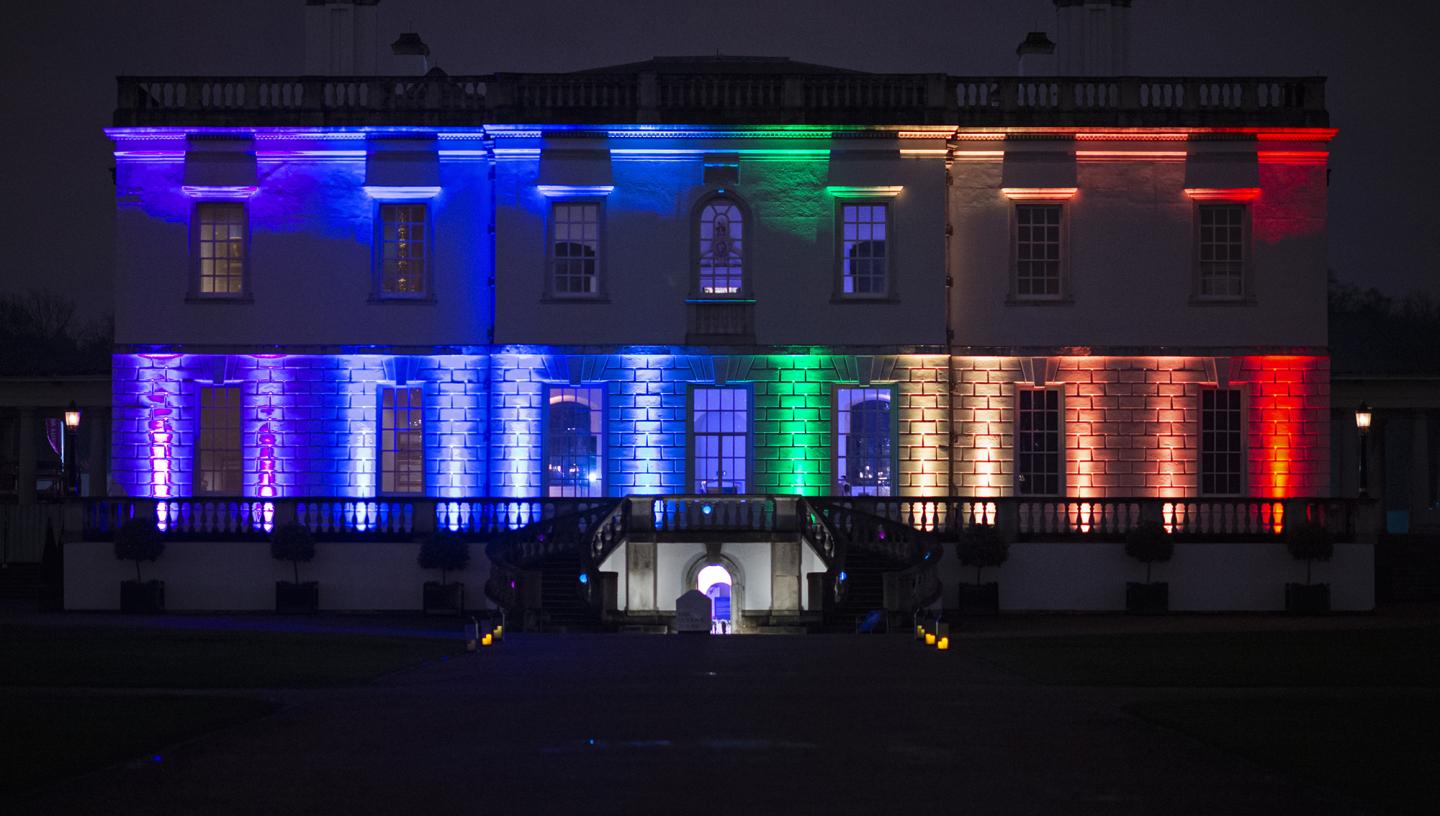 Part of LGBTQ+ History Month
Join us this February for a spectacular series of events celebrating queer histories, identities and communities