07 Dec 2016
Emma Hamilton worked in and around Covent Garden for just a few years as a teenager, but this area had a profound effect on her future, and she played a role in the cultural, social and commercial life of this area of London. Thomas Ardill from the Museum of London tells us more.
Theatre and prostitution
It was here in Covent Garden that Emma found employment, learned about drama and performance, and was introduced to the theatre managers, artists, hucksters, pimps and lovers through which she began her ascent into celebrity.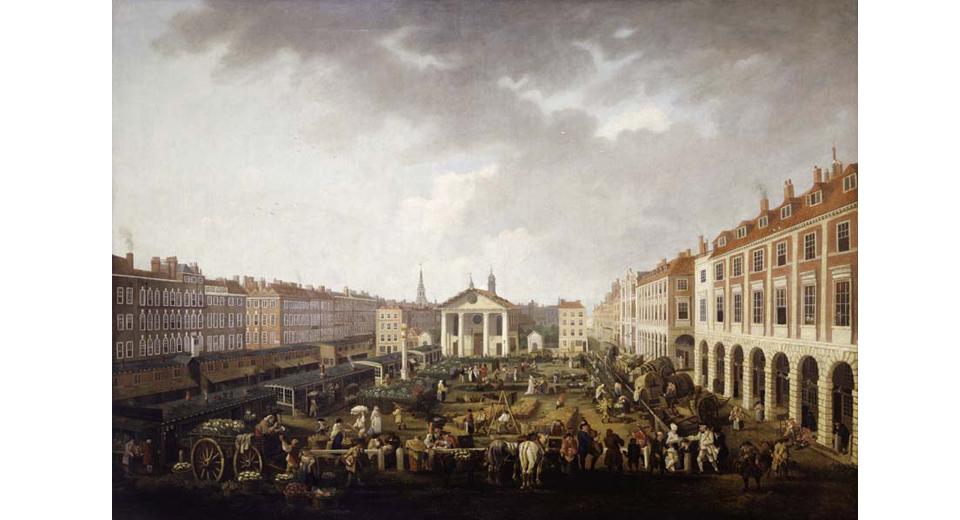 Arriving in London at the age of 12 or 13, Emma was soon working as a servant in the household of Thomas Linley, the musical director of the Theatre Royal, Drury Lane. The theatre was situated just east of Covent Garden, not far from where John Collet must have obtained the view that is depicted in his painting. It shows the market square with the church of St Paul, known as 'the actors' church'. The market specialised in fruit and vegetables, baskets of which can be seen in the foreground. What is less in evidence is that the area was by now also notorious for prostitution.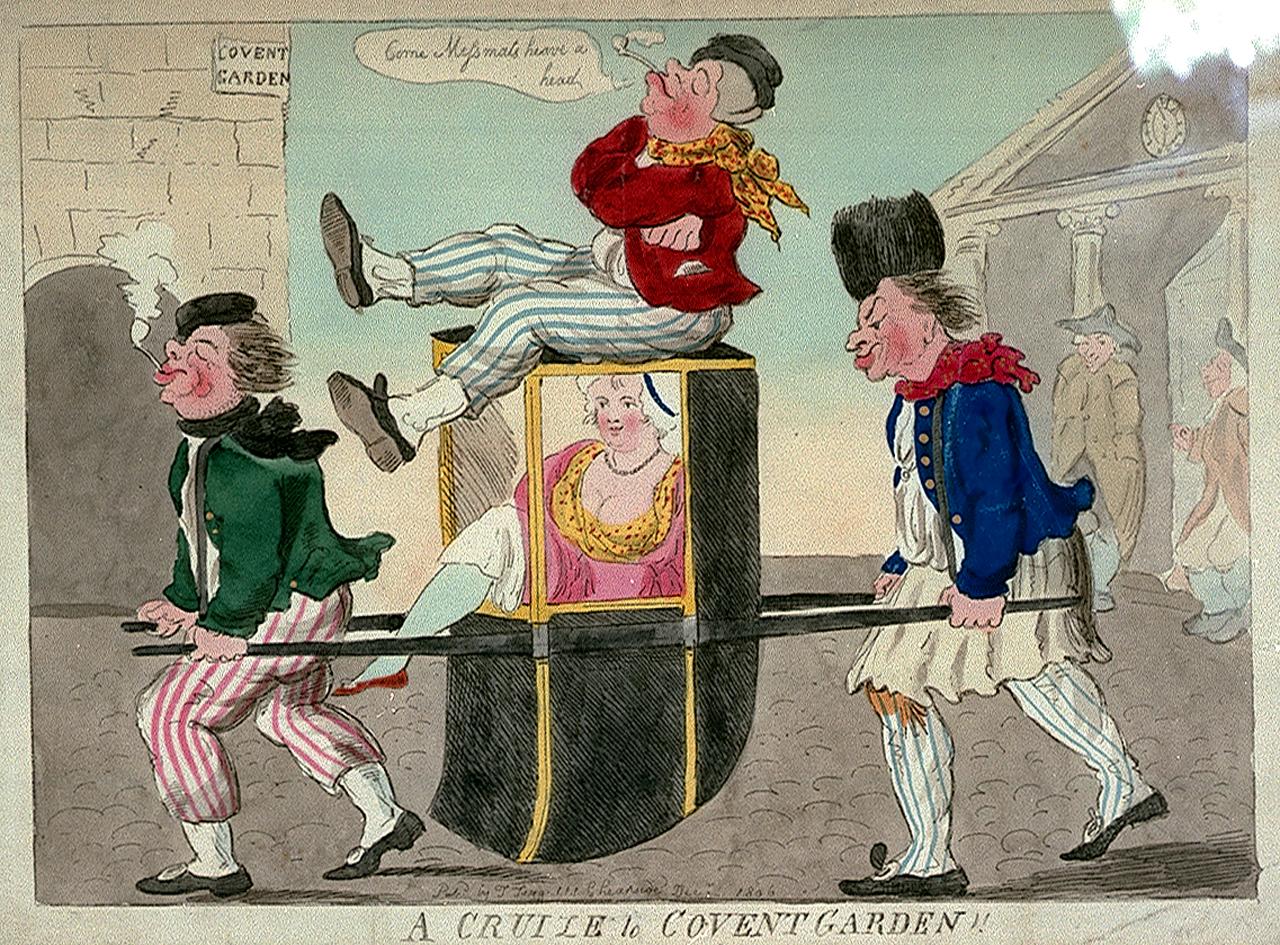 The satirical print, 'A cruize to Covent Garden', depicts three sailors carrying away a prostitute that they have just picked up in a sedan chair under the watchful – perhaps lustful – eyes of a parson and a Jew who stand beneath the portico of St Paul's. The openness with which such activity took place is attested by the annual publication of Harris's List, a directory of the names, addresses and specialities of over 100 prostitutes working in and around Covent Garden in the late 18th century. It has been claimed (although without firm evidence) that at the age of 14 or 15 Emma was living at the home of the brothel-keeper Mrs Kelly, who is listed in several of the surviving editions of the List.
The Temple of Health and Emma's 'attitudes'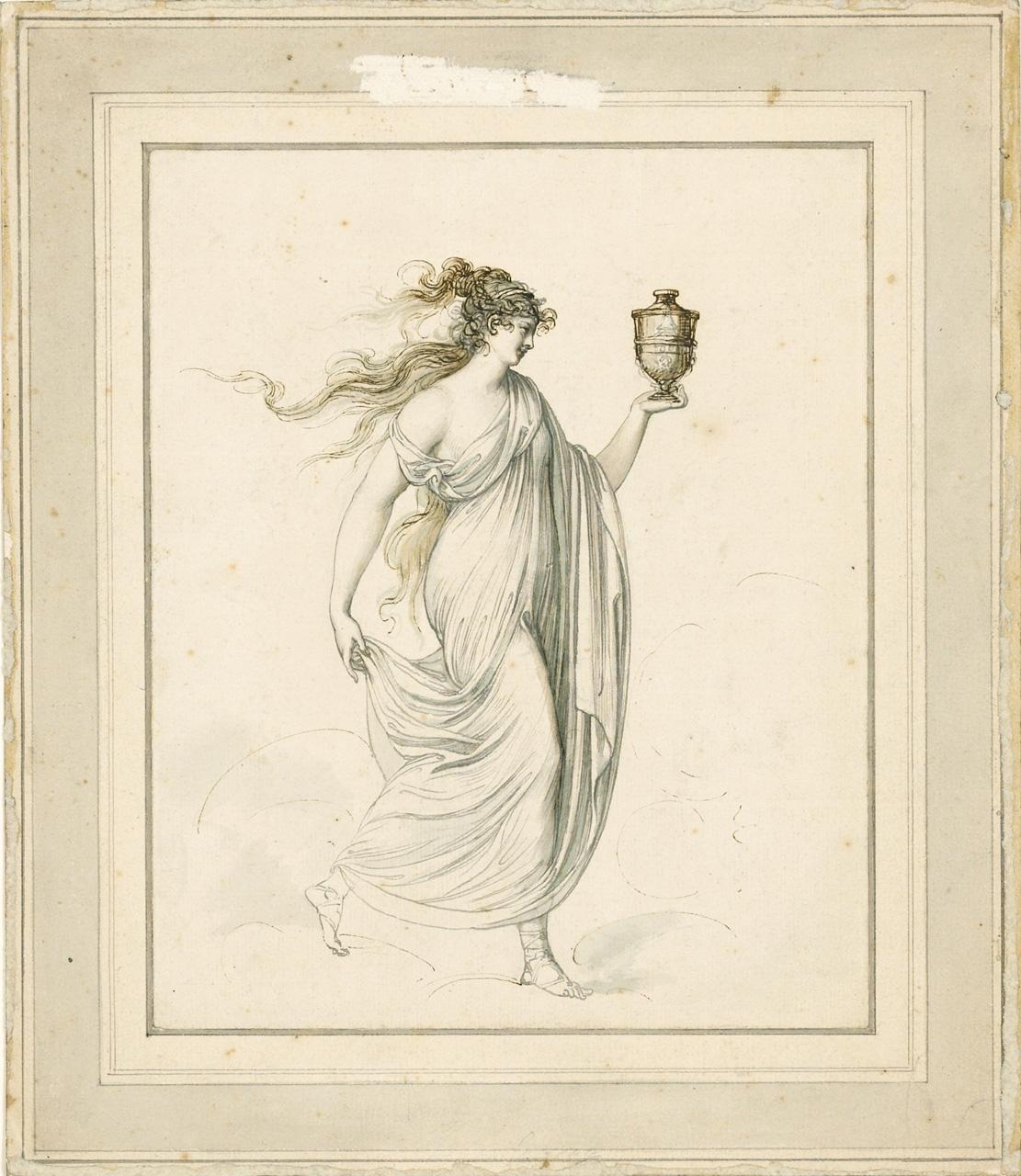 Claims about Emma's life at this time often lack clear historical evidence, but it is said that she was employed at Dr James Graham's (1745-94) Temple of Health and Hymen, originally located at the Adelphi on the Strand near Covent Garden and then Schomberg House in Pall Mall. Part pseudo-science fertility clinic, part erotic show, one of the many attractions of the Temple was the Goddesses of Health. This pen and wash drawing has traditionally been said to depict Emma in the character of Vestina (or Hygeia) performing at the Temple.
Whether or not it is really her, the picture points towards the novel style of performance that she would later call 'attitudes'. Combining her experience as an actress and artist's model with an awareness of her own sexual allure, Emma (dressed in classical costume) assumed poses characteristic of famous women from history and mythology, creating a new style of performance that was highly admired in the artistic and political circles in which she had begun to move by the late 1780s. The drawing is attributed to Richard Cosway (1742–1821), and is thought to have been acquired from Dr Graham by Emma's lover, Charles Greville (1749-1809), who then passed it on to his uncle, Sir William Hamilton (1730-1803), whom she later married. This history of ownership uncomfortably mirrors the way in which powerful men passed around the teenaged Emma for entertaining, amorous and commercial purposes. 
Emma and Nelson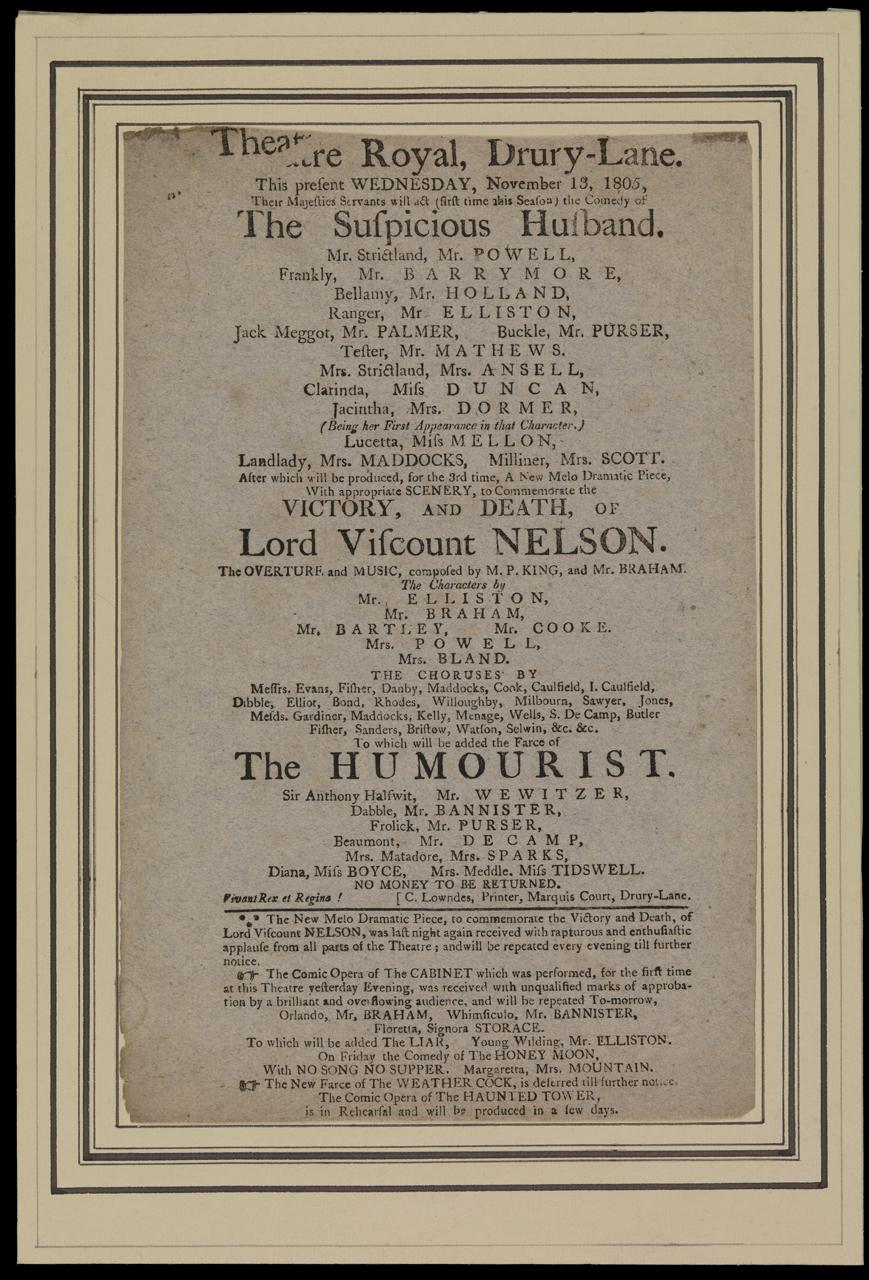 Emma's final and most famous liaison was with Lord Nelson, which lasted from 1799 until the latter's death at the Battle of Trafalgar in 1805. Among the many tributes to the Vice Admiral was a 'Melo Dramatic Piece' commemorating 'the VICTORY, and DEATH, OF Lord Viscount Nelson' performed at Drury-Lane on 13 November 1805. While Nelson was honoured, the government failed to follow his instructions to provide for Emma and their daughter Horatia. Unable to maintain the house they had shared together, Emma fell into debt and, having fled her creditors, died in poverty in France.
Thomas Ardill, Museum of London