25 Feb 2016
The St Michael is one of the most impressive ship models in our collection. However until very recently its identity remained elusive. Assistant Curator of Ship Models, Nick Ball, shares the detective work that enabled it's identification.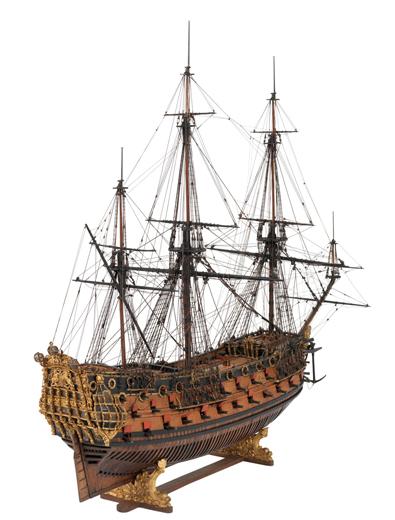 The St Michael is one of the most impressive ship models in the National Maritime Museum Collection; it dates to 1669, however, its identity remained unknown for over many years.  That was, until some skilled detective work and a link to some famous occupants of the Queen's House revealed its true identity.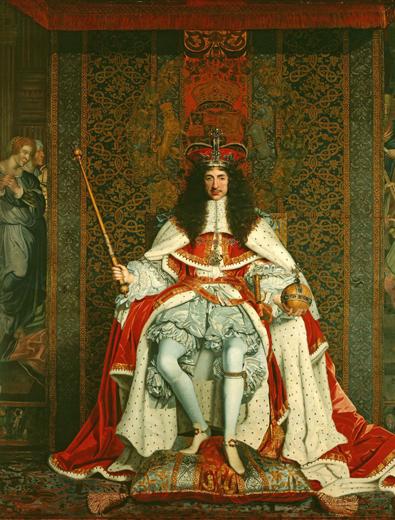 The story starts in the 1670s during the reign of King Charles II (see his portrait on display in
Samuel Pepys: Plague, Fire, Revolution
), when two Dutch artists, Willem van de Velde and his son (also called Willem) came to England to paint for the King. The pair were given the use of the South-West Parlour of the Queen's House by Charles II and paid £100 a year to paint 'sea fights'.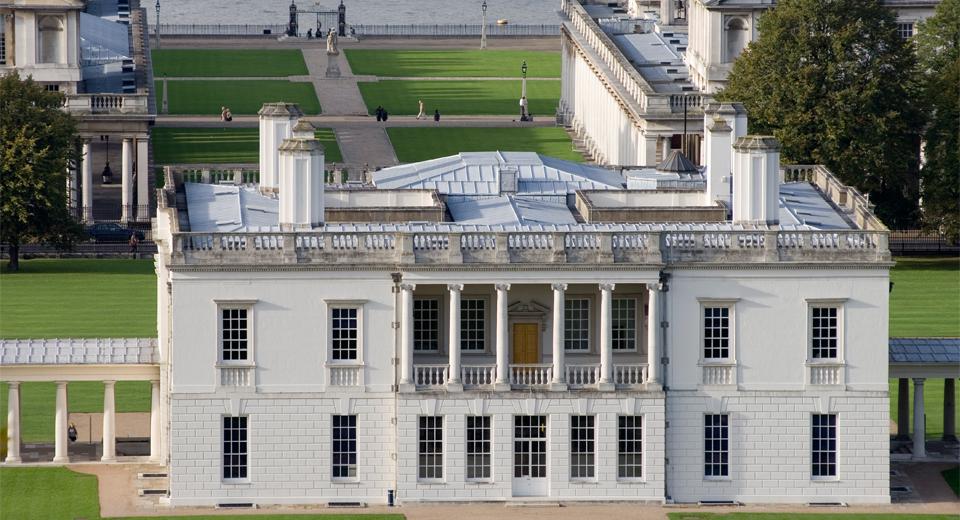 The themes represented in their work are delightfully varied, showing Dutch and English ships and yachts, ship decoration, views of fleets, battles, landscapes, royal events and figure studies. During their time in England the van de Veldes greatly popularised marine painting, influencing the work of artists in the 18th and 19th centuries, such as J. M. W. Turner.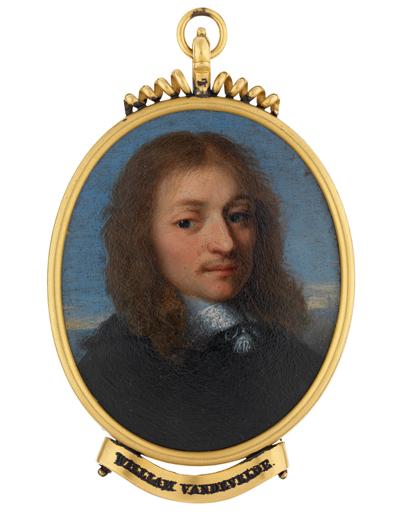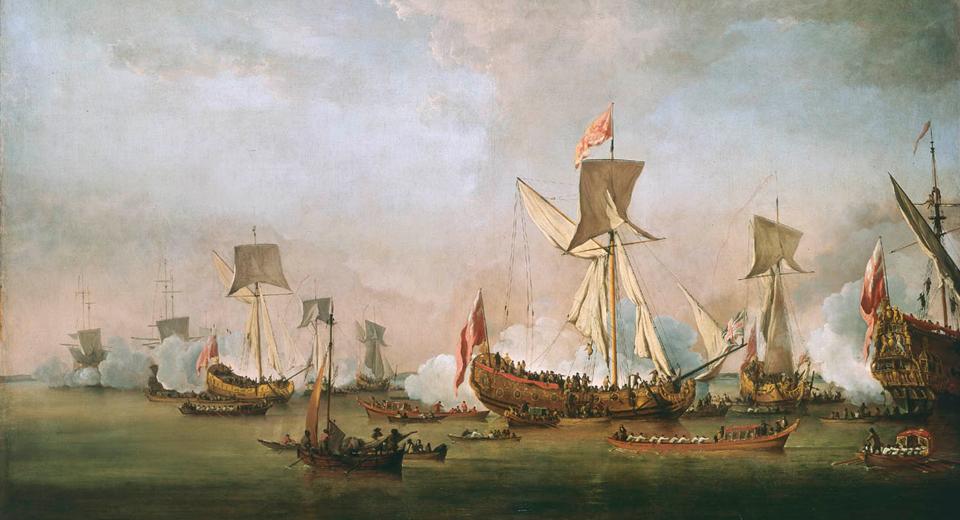 As well as an inherent aesthetic quality, their work provides an extraordinary record of the vessels of the late 17th century.  Particular attention is always paid to such details as figureheads, stern carvings and gun ports, which differentiate one ship from another.
It was this attention to detail of the van de Velde drawings which caused nautical scholar Dr. R.C. Anderson to make a startling discovery. When he saw an unidentified ship model in the Illustrated London News on 4th May 1929 he was struck by its similarity to the details of several van de Velde drawings of the warship St Michael launched in 1669.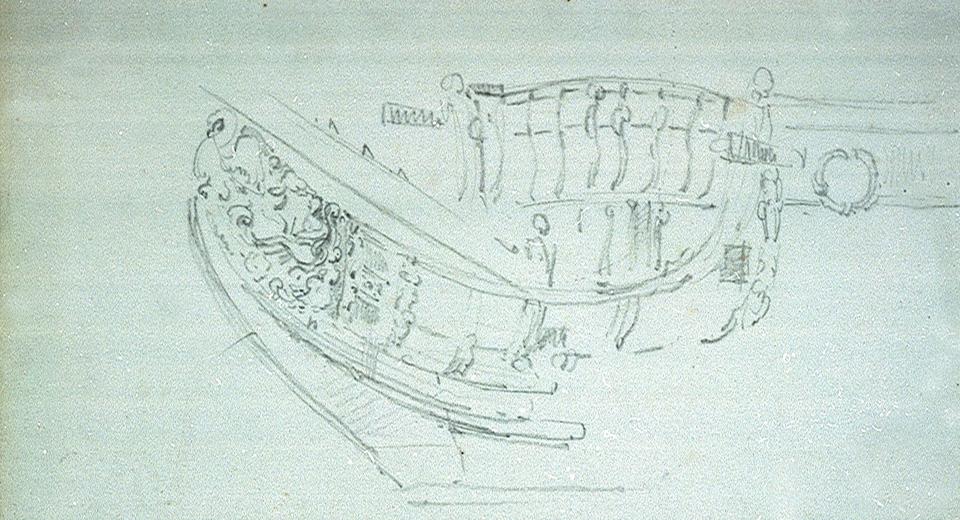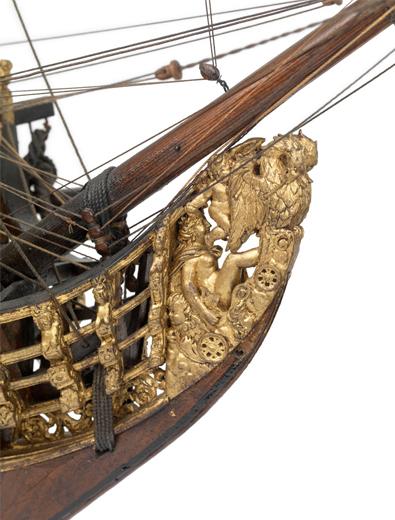 After comparing the detailed van de Velde drawings to the model Dr. Anderson confirmed that it was indeed St Michael of 1669. He wasted no time and published a note in the Mariner's Mirror in announcing his important discovery, which made the model the oldest to be identified with a specific ship.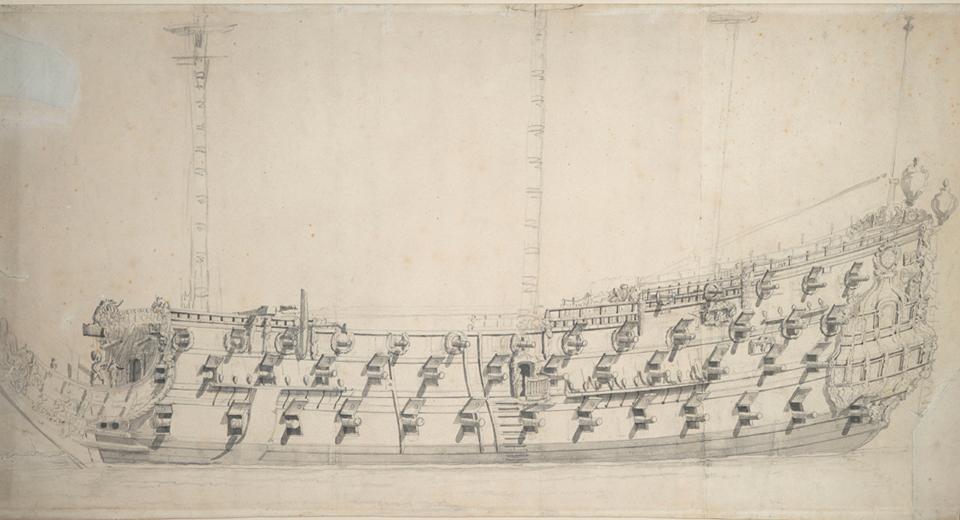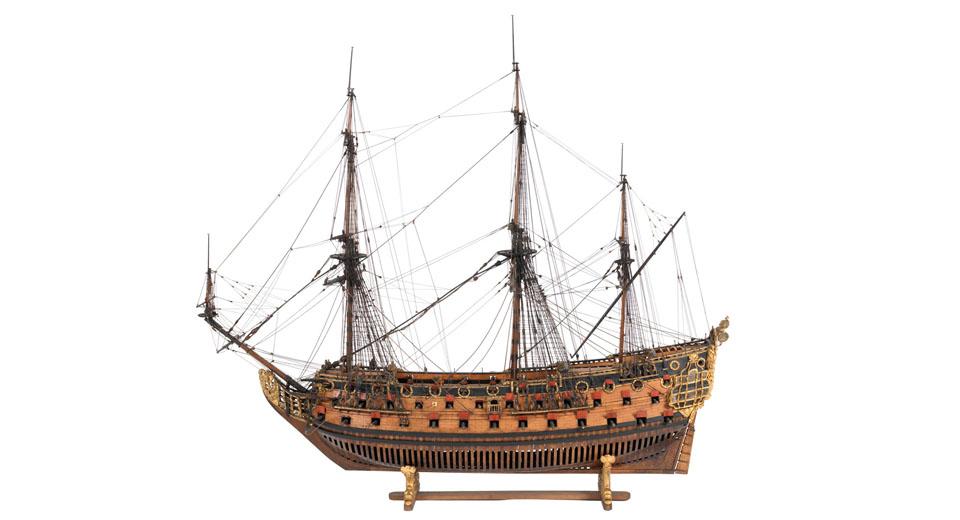 The model was purchased by the Museum's founder Sir James Caird in 1937 and became part of the National Maritime Museum Collection. The St Michael model will be on display in the Queen's House in 2016, close to where the van de Veldes worked in the 17th century.