BLKBRD is a collective of artists from different disciplines who work together to create artworks. They are concerned with honouring the sacrifices of migrants to Britain today and throughout time; from the transatlantic slave trade to the contemporary refugee crisis, the Windrush scandal, and the disproportionate BAME death toll for COVID-19. Their aim is to explore the traditionally underrepresented legacies of migration to the UK.
BLKBRD Collective's residency at Royal Museums Greenwich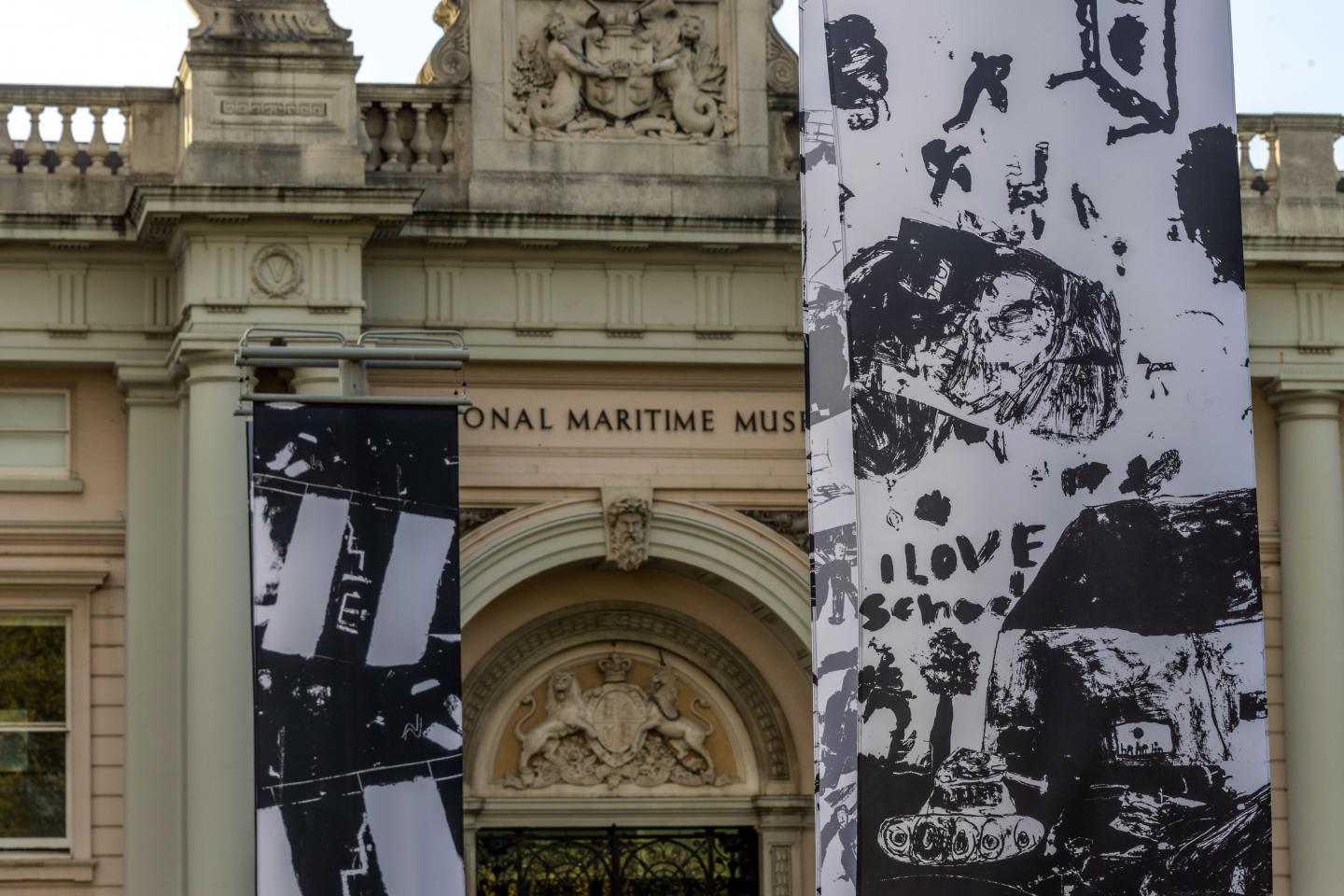 In response to the COVID-19 crisis, and the #BlackLivesMatter movement, BLKBRD Collective created Ghost Meridian, a large-scale work, intended as a sail for Cutty Sark.
This significant installation explored themes of migration, colonialism, slavery, under-representation and injustice.
It marks the beginning of a wider conversation; to engage in new ways of presenting heritage and identity across our institutions.
Learn about BLKBRD Collective's work
Working with local schools
In October 2020, as part of Black History Month, BLKBRD Collective worked with children aged 7-11 years at two primary schools in the Royal Borough of Greenwich to create their own welcome banners to celebrate returning to school.
This project was funded by the Royal Borough of Greenwich.
Follow BLKBRD Collective's work at blkbrd.co.uk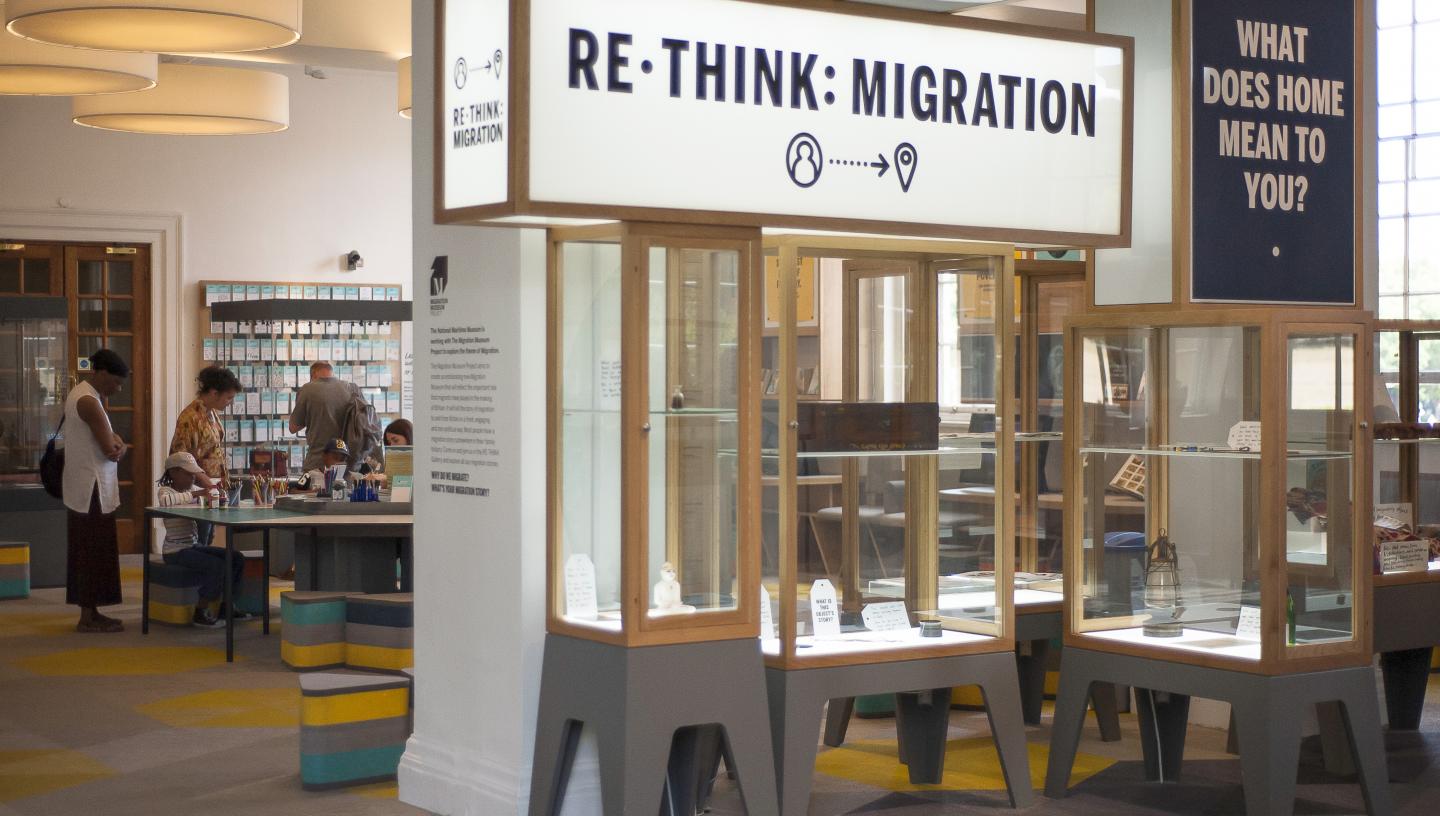 Residencies at Royal Museums Greenwich
Find out more about the Residency Programme at Royal Museums Greenwich – an exciting, collaborative initiative for practitioners of all mediums to explore, interrogate and to bring to life the collections