Royal interest in Greenwich goes all the way back to the 15th century and King Henry V.
Find out more about the Royal Family in our new major exhibition, Tudors to Windsors: British Royal Portraits. 
Plantagenets
Henry V, who created the manor, later granted it to his half-brother Duke Humphrey of Gloucester. In about 1433 Humphrey enclosed what is now Greenwich Park. It is the oldest of all the Royal Parks.
He also began what became the Palace of Placentia at Greenwich, which was fully developed under Henry VI.
Tudors
Henry VII
Henry VII replaced the Palace of Placentia with the Tudor Palace of Greenwich, c. 1500-07.
Henry VIII
Henry VIII was born at Placentia in 1491. Greenwich was his principal London seat from 1509 until Whitehall Palace was built in the 1530s.
He married his first and fourth queens at Greenwich Palace (Catherine of Aragon and Anne of Cleves) and his son Edward VI died at Greenwich.
Mary I, the first surviving child of Henry and Catherine, was born in Greenwich in 1516.
Elizabeth I
Mary's half-sister, Elizabeth I was also born in Greenwich. Greenwich was where Elizabeth's Council planned the Armada campaign in 1588. Both sisters spent much of their youth in Greenwich.
Visitors can still visit 'Queen Elizabeth's Oak' a tree which Elizabeth reportedly played in.
As queen, Elizabeth maintained her connection to Greenwich, often spending summers in Greenwich, away from the bustle and dirtiness of London.
Stuarts
James I
The Stuart connection to Greenwich began with Elizabeth I's successor King James I, who resided in the old Tudor palace. However he wanted to build another palace for his wife, Anne of Denmark, where she could entertain friends.
Anne asked architect Inigo Jones to plan the new house. She had previously employed him to design costumes and settings for a court masque. Inigo Jones used ideas from buildings that he had seen in Italy in his design for the Queen's House. Work on the building started in 1616 but Anne died in 1619, before it was completed. 
Charles I
Charles I, who kept important parts of his art collection at Greenwich, granted the manor to his wife Queen Henrietta Maria. Inigo Jones completed the Queen's House for Henrietta Maria in about 1638.
The Queen's House is considered remarkable for its break with the traditional, red-brick Tudor style of building, and for its elegant proportions and the high quality of its interiors. It was the first fully Classical building in England.
Queen Henrietta Maria turned the building into her personal 'house of delight', filling the rooms with the most cutting-edge art and design of the day. Henrietta Maria's white and gold colours, fleur-de-lis symbol and initials are present everywhere in the house's original features.
However the start of the Civil War in 1642 meant that Henrietta Maria had little time to enjoy it – she went into exile, her husband was executed and his property seized by the state.
Following the restoration in 1660 Henrietta Maria returned to England. She lived at the Queen's House from 1662 and was the last queen to do so.
Charles II
Charles II, who began a new palace in 1664 (design by Denham and Webb, now incorporated as part of the Old Royal Naval College), redesigned and replanted the Park, and in 1675-76 founded and built the Royal Observatory (designed by Sir Christopher Wren).
The Royal Observatory is Britain's oldest purpose-built scientific structure. 
James II
James II, (as Duke of York and Lord Admiral to 1673) was often at Greenwich with his brother Charles. According to Samuel Pepys it was James who proposed of the idea of creating a Royal Naval Hospital. This was then established at Greenwich by his daughter, Mary II. 
Mary II
Mary II commissioned Wren to design the Royal Hospital for Seamen, now the Old Royal Naval College, in 1692-3. The work began in 1696 under her widower husband William III, who supported it in her memory.
Queen Mary insisted that the view from the Queen's House to the River Thames should be left clear and not blocked by the new buildings. This view continues to the present day.
Queen Anne and Prince George
Queen Anne and Prince George of Denmark continued to patronise the project (of which George was Grand Committee chairman from the 1690s to his death in 1708).
Anne gifted the ceiling panels in the Queen's House to her favourite, Sarah Churchill. They now reside at Marlborough House, although they were drastically cut down to fit into their new home. 
Hanoverians
George I landed at Greenwich from Hanover on his accession in 1714.
In 1735 George II granted the Hospital the forfeited Jacobite Earl of Derwentwater's estates (c. 80,000 acres mainly in Northumberland). This allowed completion of the Hospital by 1751.
In 1805-06 George III granted the Queen's House to the Royal Naval Asylum, an orphanage school under Royal patronage.
In 1821-25 this amalgamated with the pre-existing Greenwich Hospital School. It was extended with the buildings which are now the National Maritime Museum, and was renamed the Royal Hospital School by Queen Victoria in 1892.
In 1824 George IV donated nearly 40 paintings, including JMW Turner's only royal commission. This created the Naval Gallery of Greenwich Hospital in the Painted Hall, Britain's first public national historical art collection.
These now form the Greenwich Hospital Collection in the National Maritime Museum.
William IV, the 'Sailor King' made further donations to the Gallery. Queen Adelaide continued to be a regular and popular visitor in his memory. 
Saxe-Coburg Gotha and Windsor 
Queen Victoria only occasionally visited Greenwich. When Nelson's Trafalgar coat appeared on the market in 1845 Prince Albert bought it for the Naval Gallery. He personally paid £150 for it.
George V and Queen Mary both privately supported creation of the National Maritime Museum at Greenwich (est. by Act of 1934). Mary presented many items to it, both from her own Nelson collection, and other royal items.
George VI, when Duke of York, laid the foundation stone of the new Royal Hospital School at Holbrook, Suffolk.
In 1937, as his first major public act as King - three weeks before his Coronation - George opened the National Maritime Museum. 
In 1948, whilst still princess, Queen Elizabeth II and the Duke of Edinburgh made their first joint visit to Greenwich. This was also the year that the Duke of Edinburgh became a trustee of the National Maritime Museum. Both have opened or visited countless projects at Royal Museums Greenwich, including the opening of the Cutty Sark in 1957.
The Queen's House today
The Queen's House is famous today for its extraordinary art collection including works by Great Masters such as Gainsborough, Reynolds, Turner and Hogarth. Its connection with artists goes all the way back to 1673, when two Dutch maritime painters the van de Veldes were given studio space by Charles II.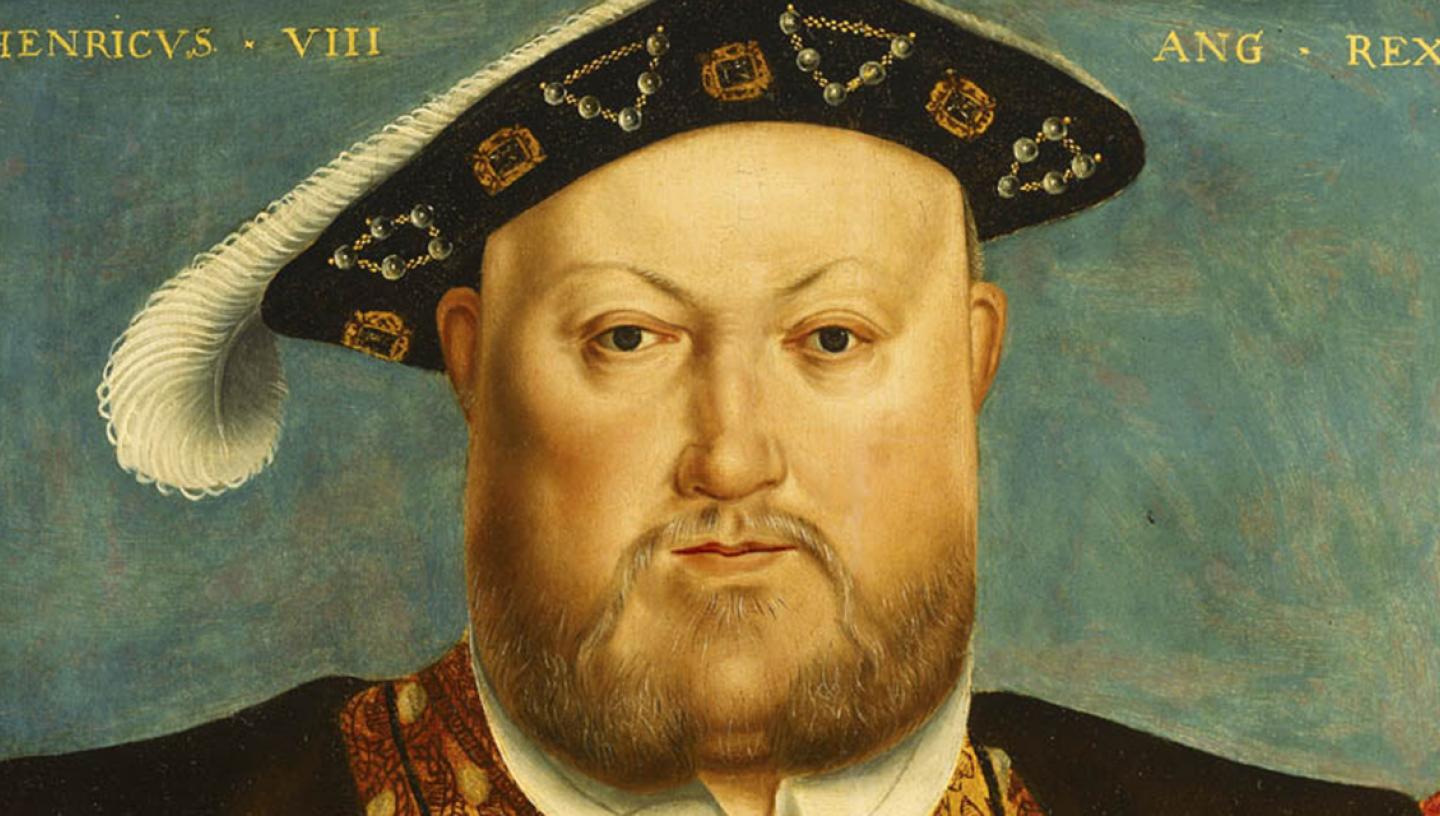 Tudors to Windsors: British Royal Portraits
Come face-to-face with British royalty in a new exhibition at the National Maritime Museum